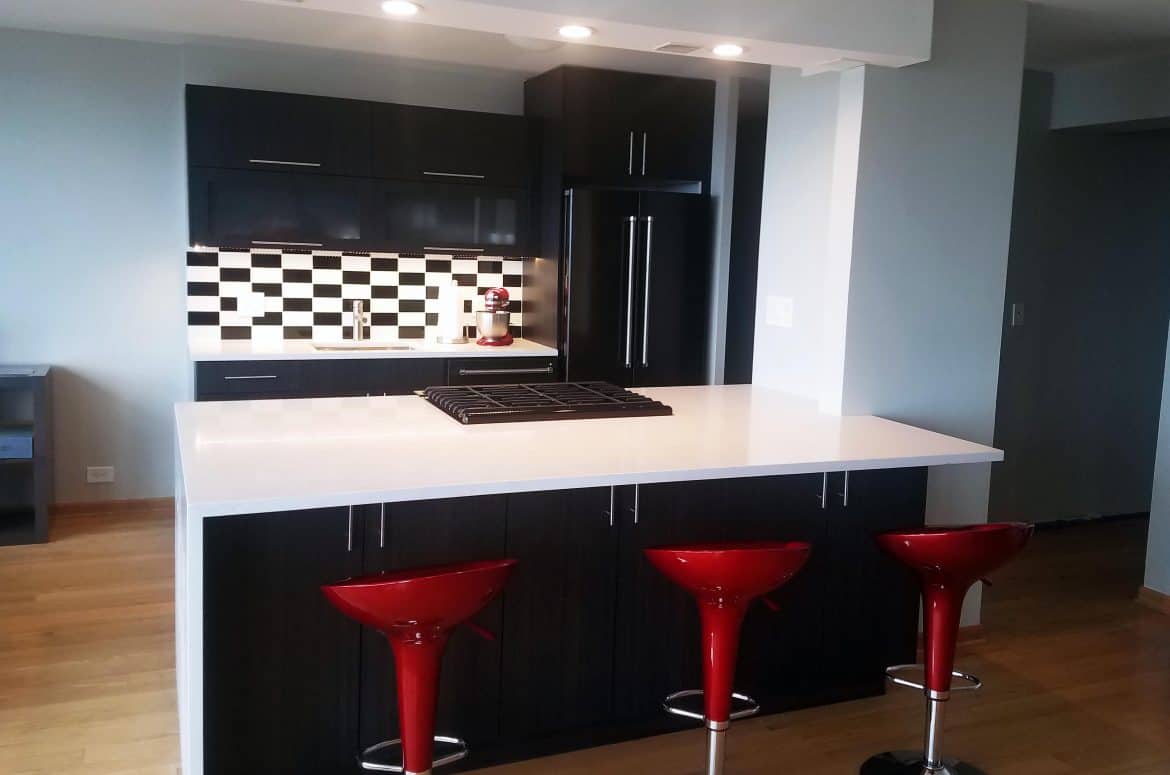 Enclosed and old fashioned, this kitchen remodel takes a traditional kitchen and gives it a bold, contemporary edge.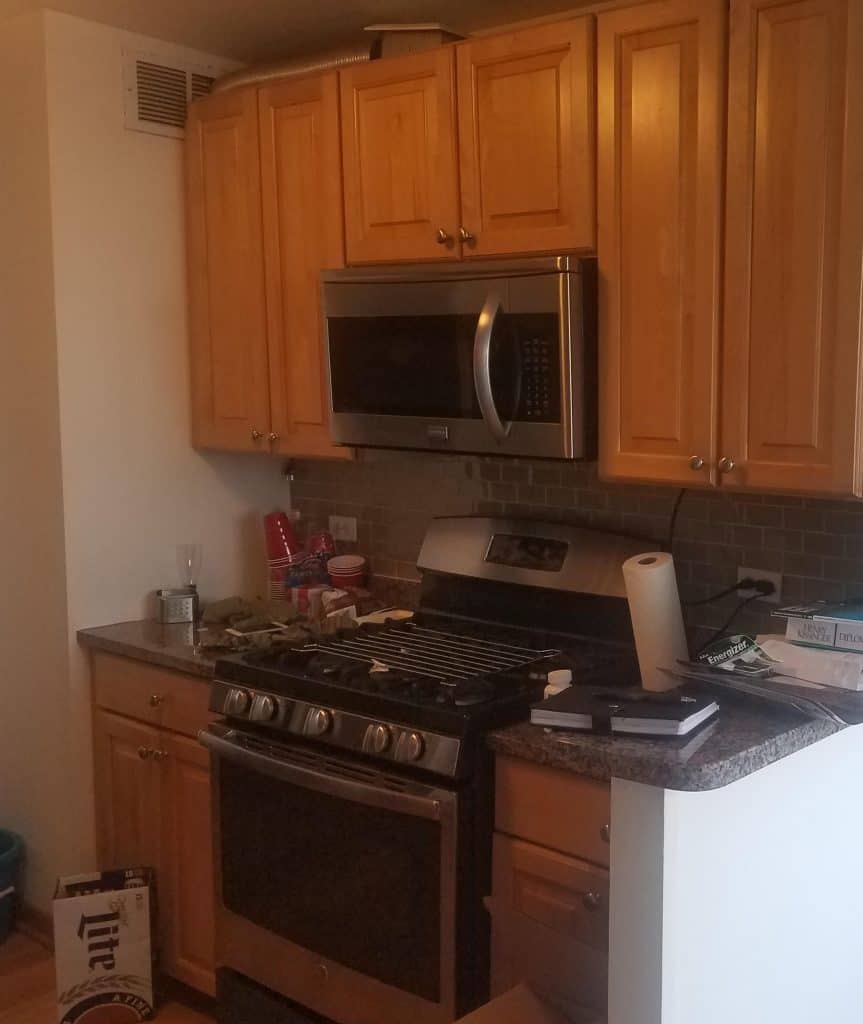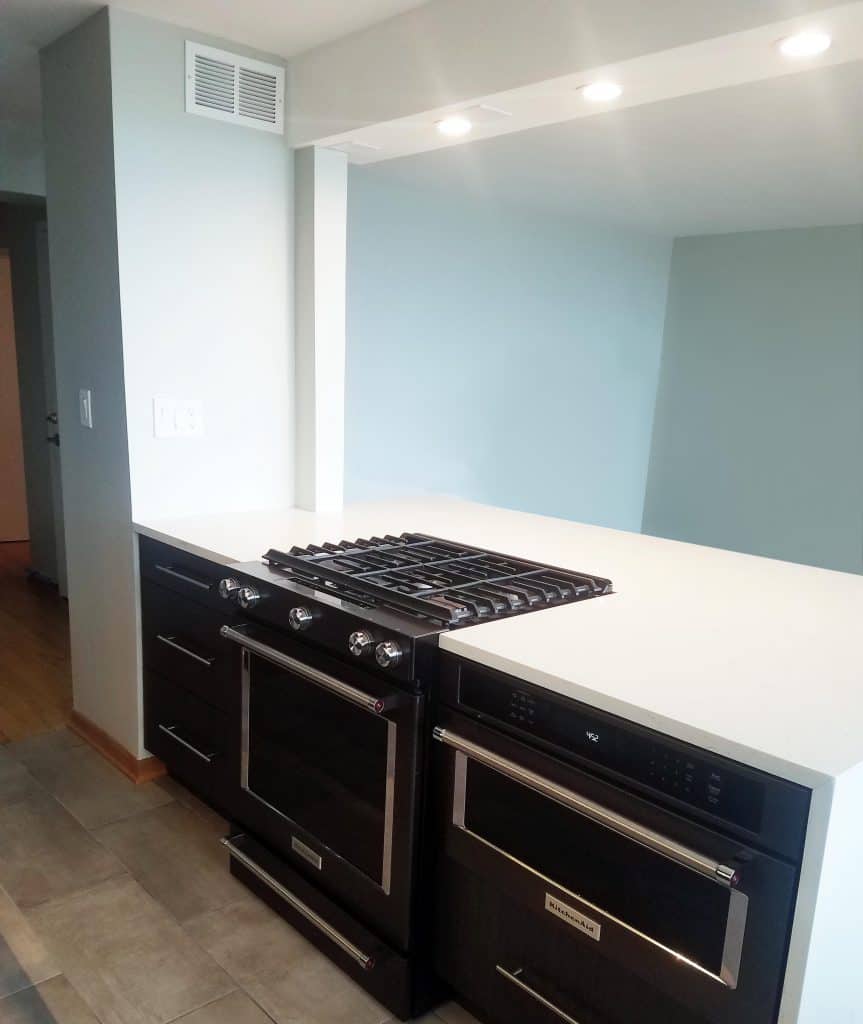 What we did
Walls

Removed 2 of the walls enclosing the kitchen
Opened up the right wall to create more space where the door was
Built an island where one of the walls was separating the kitchen from the living room

The island has storage on both sides to make up for the lost upper cabinets, and added seating

New 33″ counter-depth fridge with cabinet surround.
Cabinets

Black ash with modern slab doors. The upper cabinets have frosted glass insets to break up the dark colors when storing attractive dishware. Upper cabinets are flip doors, allowing for better access.
Specially fitted for oven, dishwasher, and pull-out garbage.
Pulls chosen to match fridge and create a consistent look.

New sink and plumbing
Gas cooktop
New floors
New backsplash

Alternating black and white glass 3×6 subway tile.
The high gloss finish reflects the undercabinet lighting and brightens the kitchen even with the black cabinets.

New kitchen light fixture and new lighting above the island
Moved electrical box

The original electrical box was in the kitchen next to the sink, which was ugly and impractical at best and dangerous at worst.
All the circuits and breakers were moved to the hallway and upgraded for better electrical flow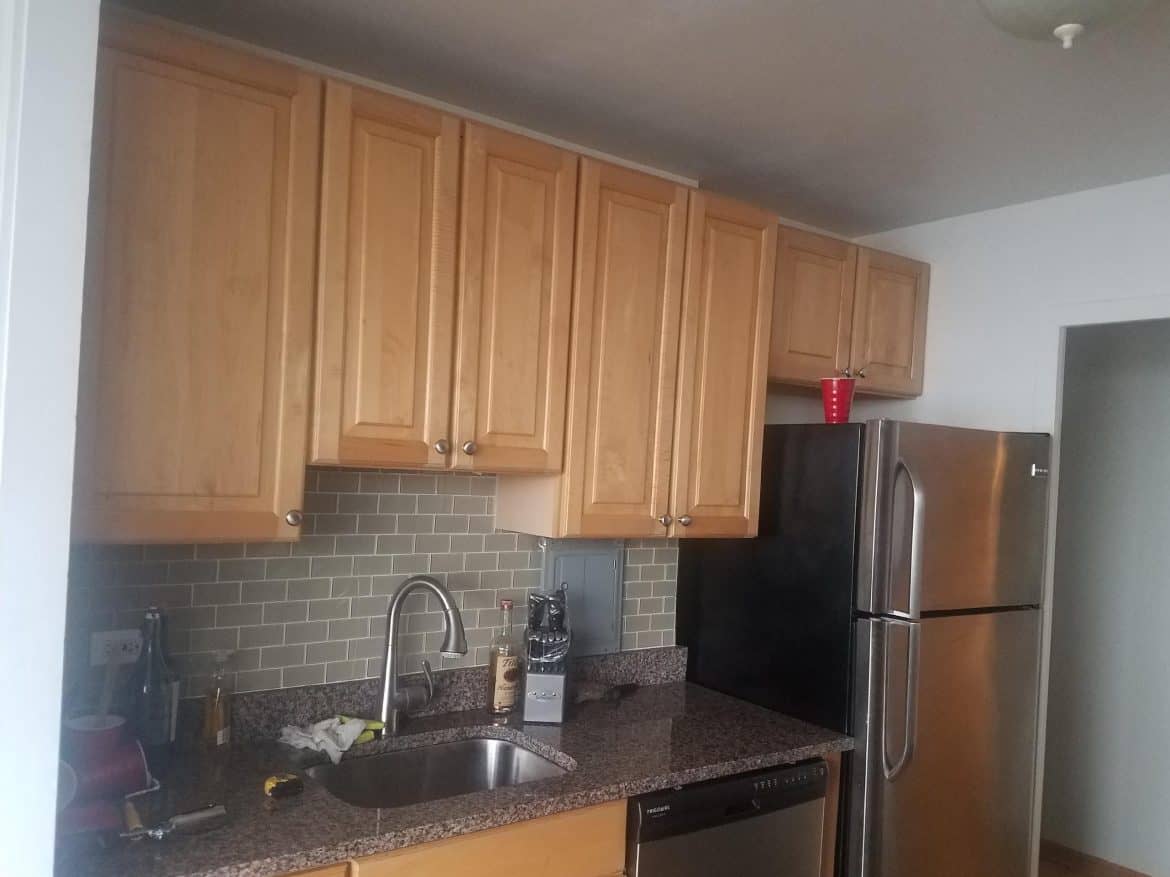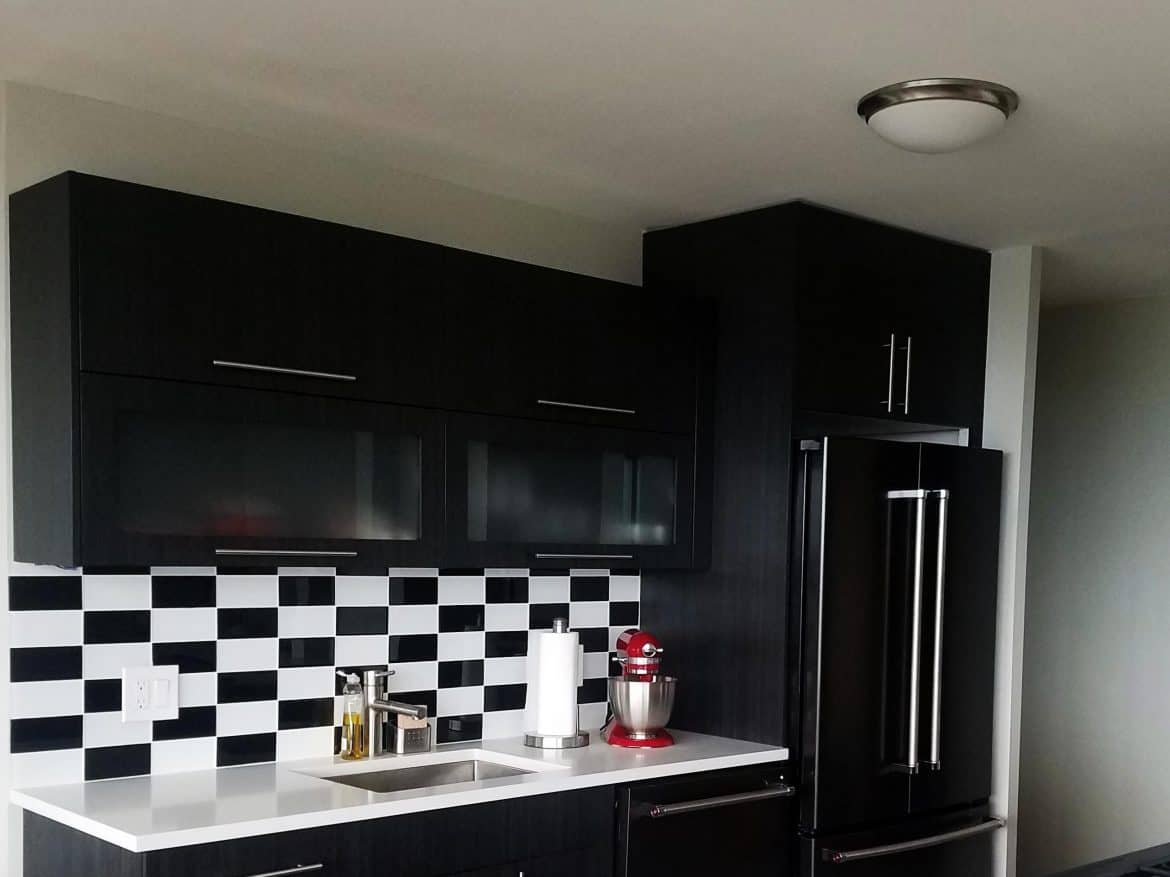 In the end, we have a kitchen which serves all of your practical needs, while also being an excellent place to bond with friends and family.
Save this room on

Give your own kitchen a much-needed update
Check out more kitchen remodel ideas
Remodel Your Home
---
If you live in Chicago or the surrounding area, call us today for a free consultation (773) 685-6095, or click the button below:
[button style="btn-warning btn-large" url="http://123remodeling.com/free-consultation/" size="" block="false" target="_self"]Schedule a Free Consultation[/button]