Bathroom Remodeling In Chicago & North Shore
123 Remodeling is a Chicago-based full-service general contractor specializing in high-end bathroom renovations. We will handle every step of your project: from design and permits to logistics and construction. With our team handling all aspects you'll have peace of mind knowing that the work will be done with excellent craftmanship and attention to detail.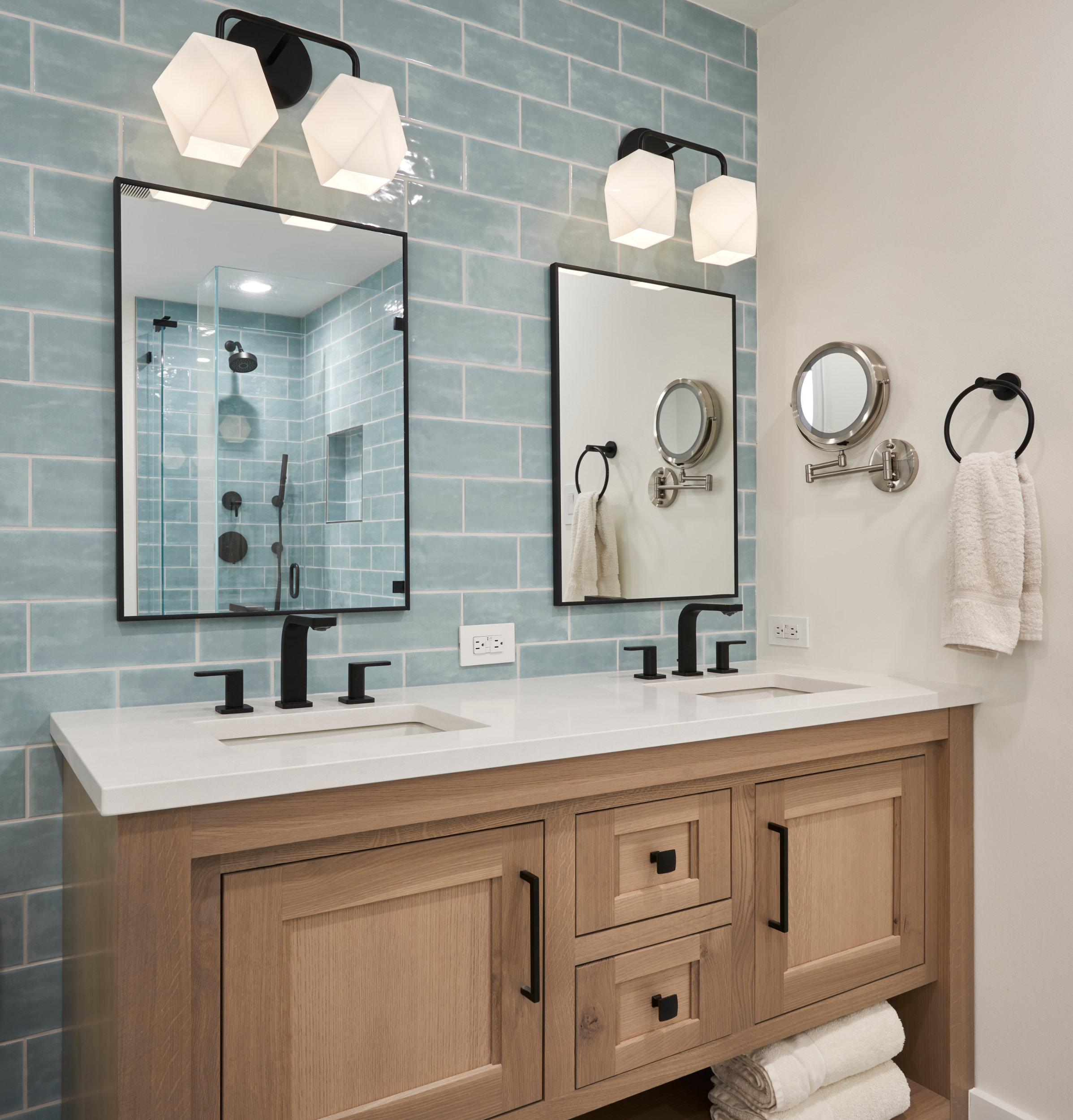 Design-Build Bathroom Renovation
Are you looking for a reliable bathroom remodeler? 123 Remodeling team build gorgeous bathrooms since 2008. Our team of professional designers and architects with multiple industry awards and national recognition is ready for any remodeling challenge. Whether your master bath or powder room needs to be improved, we can help.
We specialize in high-end designs that will transform your outdated space into a comfortable and functional bathroom with luxury freestanding bathtubs, modern bathroom vanities, walk-in showers with elegant mosaic tile flooring, and more! You deserve nothing less than the best when it comes to your home.
Contact our interior design experts and professional builders today for an estimate on how much it would cost to improve your outdated space into a luxurious new bathroom! Call us at (773) 685-6095 or use an online contact form.
Contact Us To Get Free Bathroom Design & Estimate
Get A Free Bath DESIGN Consultation & Estimate
Bathroom Services We Offer
Bathroom remodeling is a complex task that requires highly skilled remodelers, architects, and designers.
123 Remodeling team delivers updates and a full explanation of every step of the renovation process with unmatched excellent customer service.
We've worked with many Chicagoland homeowners and understand that your vision is the top priority. A good bath remodel is not just a cosmetic renovation of the existing bath; it's about solving your issues and making everyday life more comfortable. It's about making sure you get exactly what you want in a bathroom – whether that means adding more space or installing luxury features like heated floors or rain showers – we can make it happen!
Here is some ideas of how can we can improve your bath:
Updating the design and layout of your existing bathroom.
Converting a bathtub into a walk-in shower or vice versa.
Replacing tile, vanity, fixtures, lightning.
Updating cabinets to increase storage space and improve the look.
Expanding your existing bathroom by moving a wall.
Bathroom addition (converting a closet, building a basement room).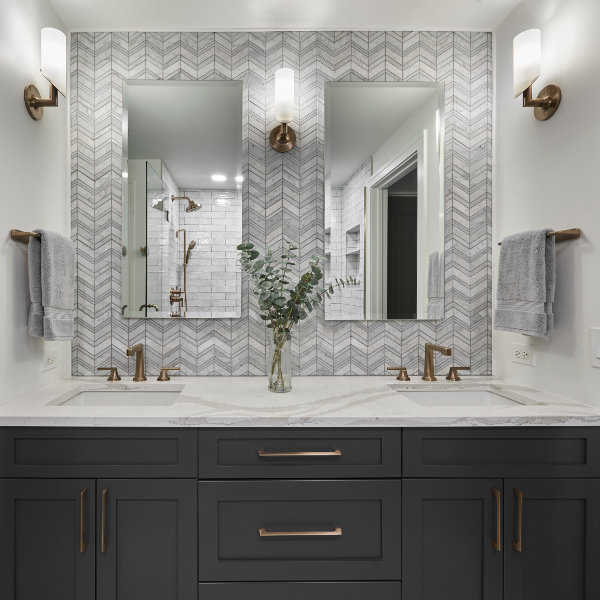 Full-Service Bathroom Remodels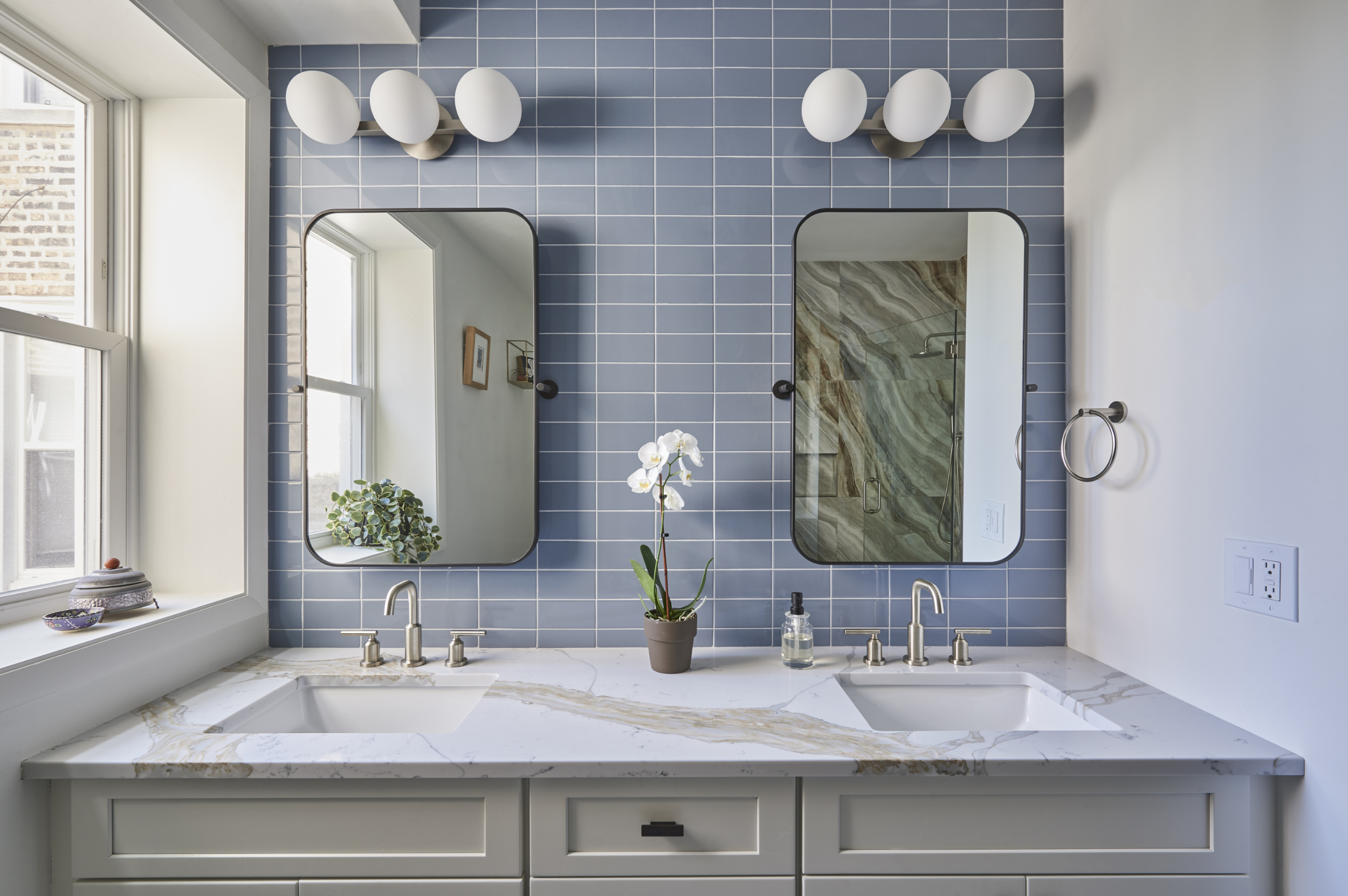 Our in-house interior designers will help you shape your bath remodeling ideas into a modern and functional design. Our experts can provide inspirations, drawings, or 3D renders that meet your requirements.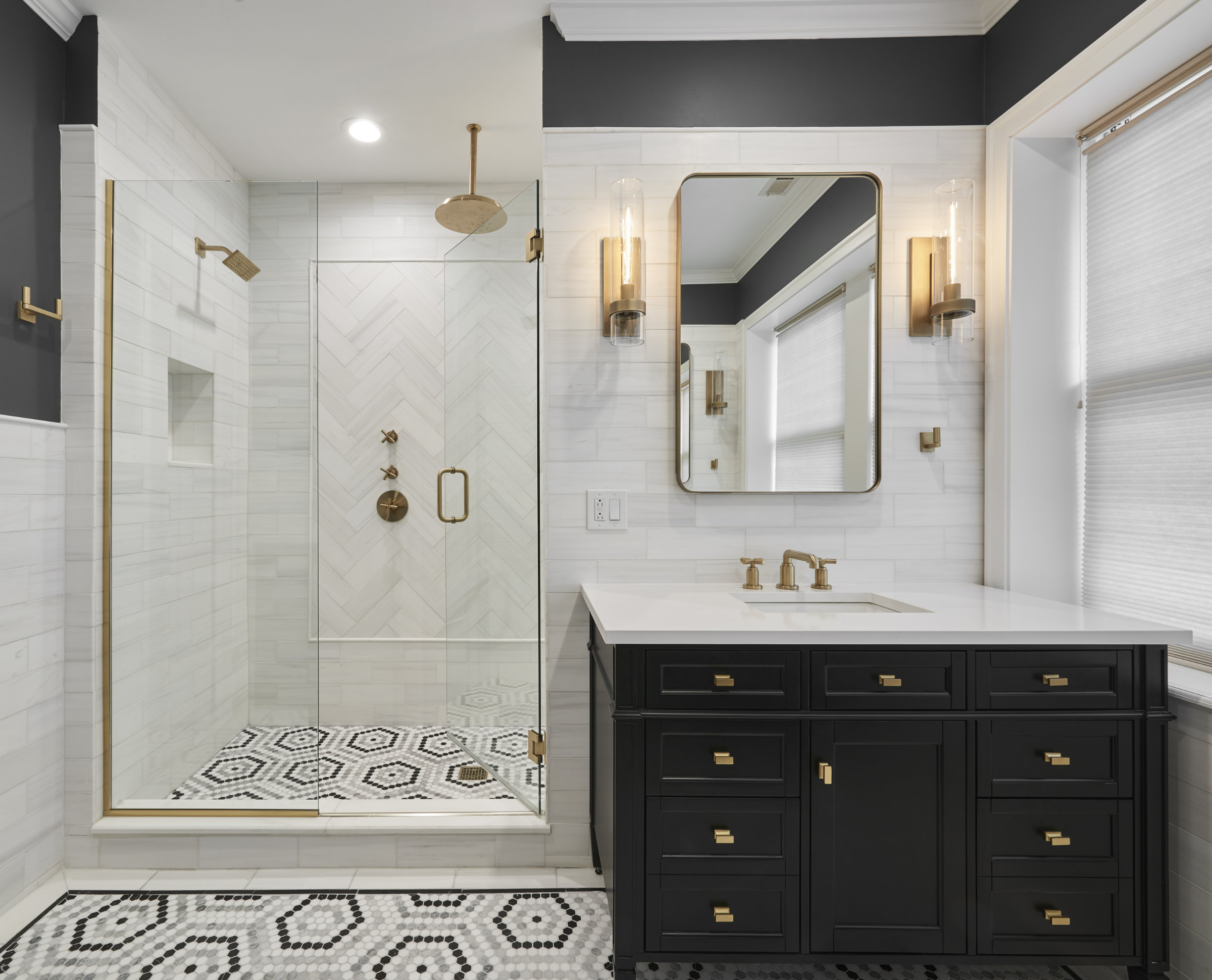 2. Research & Procurement
Our team of experts will help you through every step of the remodeling process. We'll handle permits, material selection, ordering, and delivery to make sure your project is completed on time and within budget.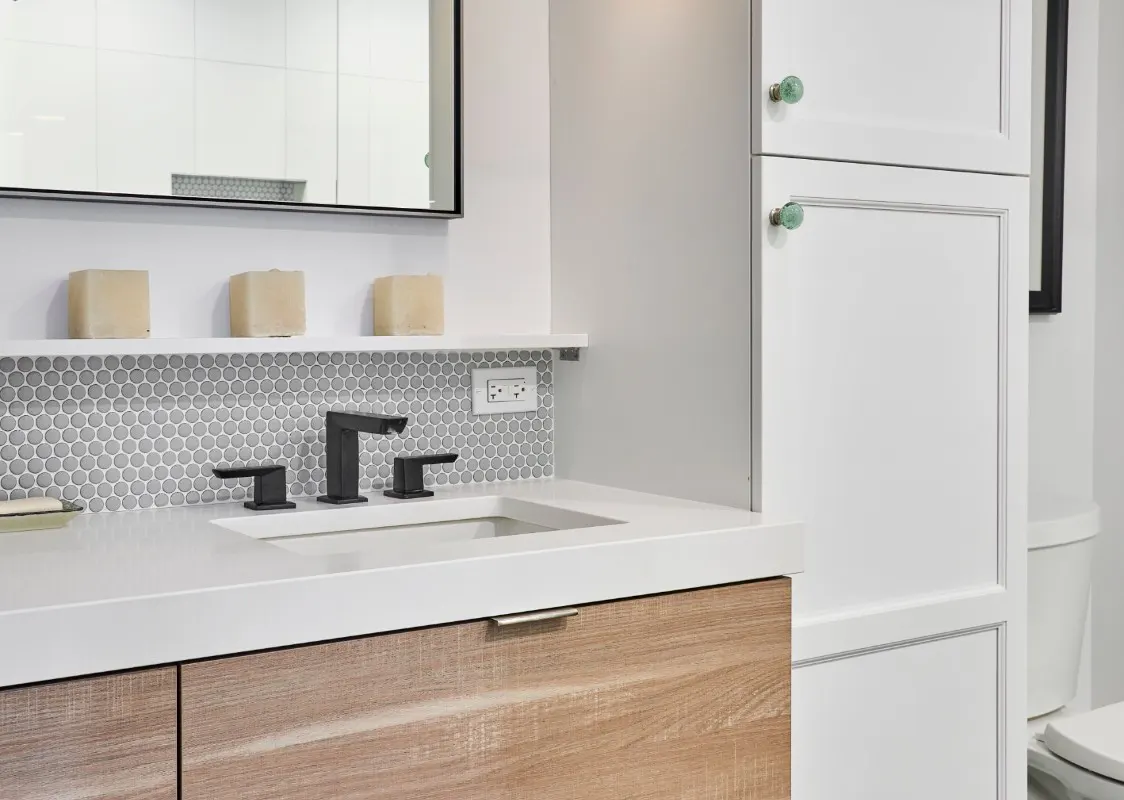 We'll begin the build process of your bathroom: demolition, flooring, plumbing, electric, and finishing. All of this will be overseen by our project manager who's available day in and out to ensure you are 100% satisfied with result.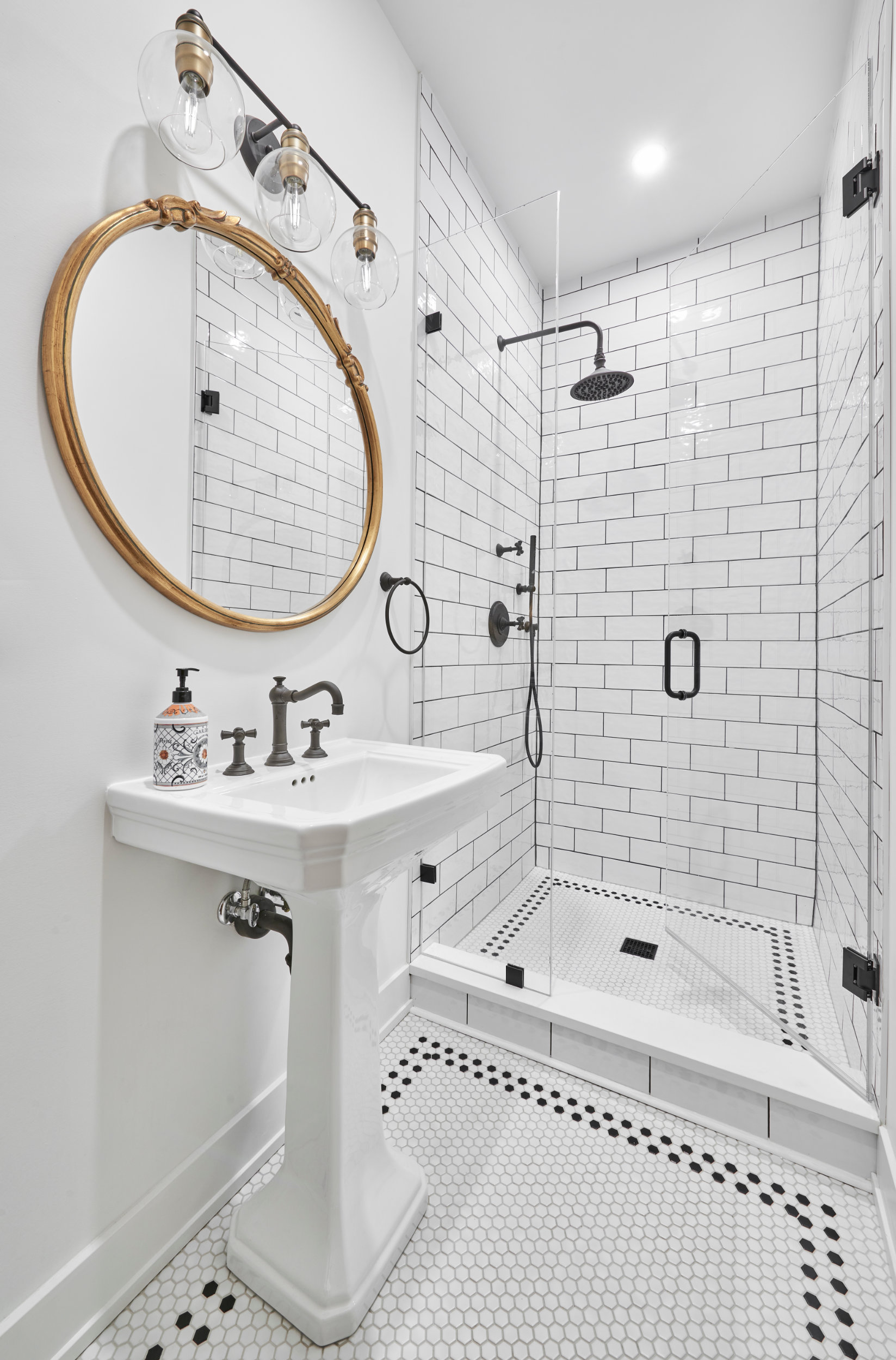 The Best Bathroom Remodeler In Chicago
123 Remodeling is the only general contractor in Chicago with all necessary licenses and permits that allow us to work in any condominium complex, high-rise, single-family house, or two-flat.
As local bathroom remodelers, we've completed bathroom remodeling projects in Lakeview, River North, Wrigleyville, Boystown, Lincoln Park, Lake Shore, Edgewater, Gold Coast, Greektown, Logan Square, Magnificent Mile, Irving Park, Old Town, Streeterville, Uptown, Wicker Park, and other highly regulated Chicago neighborhoods.
Bathroom remodeling requires technical expertise and knowledge to ensure the best outcome. Quality planning and installation will help you avoid costly future repairs such as leaks and mold. We design bathrooms with the use of quality materials and reliable contractors so you will save money on costly repairs.
As a company that has been in business for many years, our team members have seen it all when renovating bathrooms. We've dealt with Condominium Associations and Management Companies across the Chicago area to learn about legal requirements before any project gets started.
Yan V.
We worked with Tal on our remodel and were so happy with the work she and the team did. We had a big project - full kitchen remodel, replaced floors, complete master bathroom rehab. Everything was completed in just 6 weeks and Tal made the entire process so easy for us. She coordinated all the deliveries, coordinated with our HOA, and was very good at working within our budget. The great thing about 123 remodeling is that they give you a great rate on the labor and shop with you to pick out the materials. They have great discounts, so are really cost-competitive, while maintaining impeccable quality. If you're looking for a modern remodel, choose 123 Remodeling - you won't be disappointed!
Judith A.
We got our kitchen and our two bathrooms remodeled by 123 Remodeling. They worked with us to customize our cabinets so that it would allow space for our new refrigerator, my husband just has to have the latest appliances. So, actually, they customized cabinets for us that fit around appliances that were already purchased but weren't delivered yet. I don't know how they managed to make it look like everything came together! I mean, it looks really good. The bathrooms were outdated, they gave them a whole new modern look. Highly recommend!
Remodel Your Bath To Increase Home Value
Homeowners who remodel their bathrooms can frequently see up to 80% of the renovation cost added to their home value.
Bathroom remodeling is a big decision. You want to make sure you get it right the first time, so you don't have to go through this process again in the near future.
When you choose our company for your bathroom remodeling needs, we guarantee a bath renovation of superior quality so that you can enjoy greater comfort now and in the long run!
Still not convinced? Check out our completed bath remodel pictures and see why 123 Remodeling is picked as one of the best bathroom remodelers in Chicago by Houzz and National Kitchen-Bathroom Association.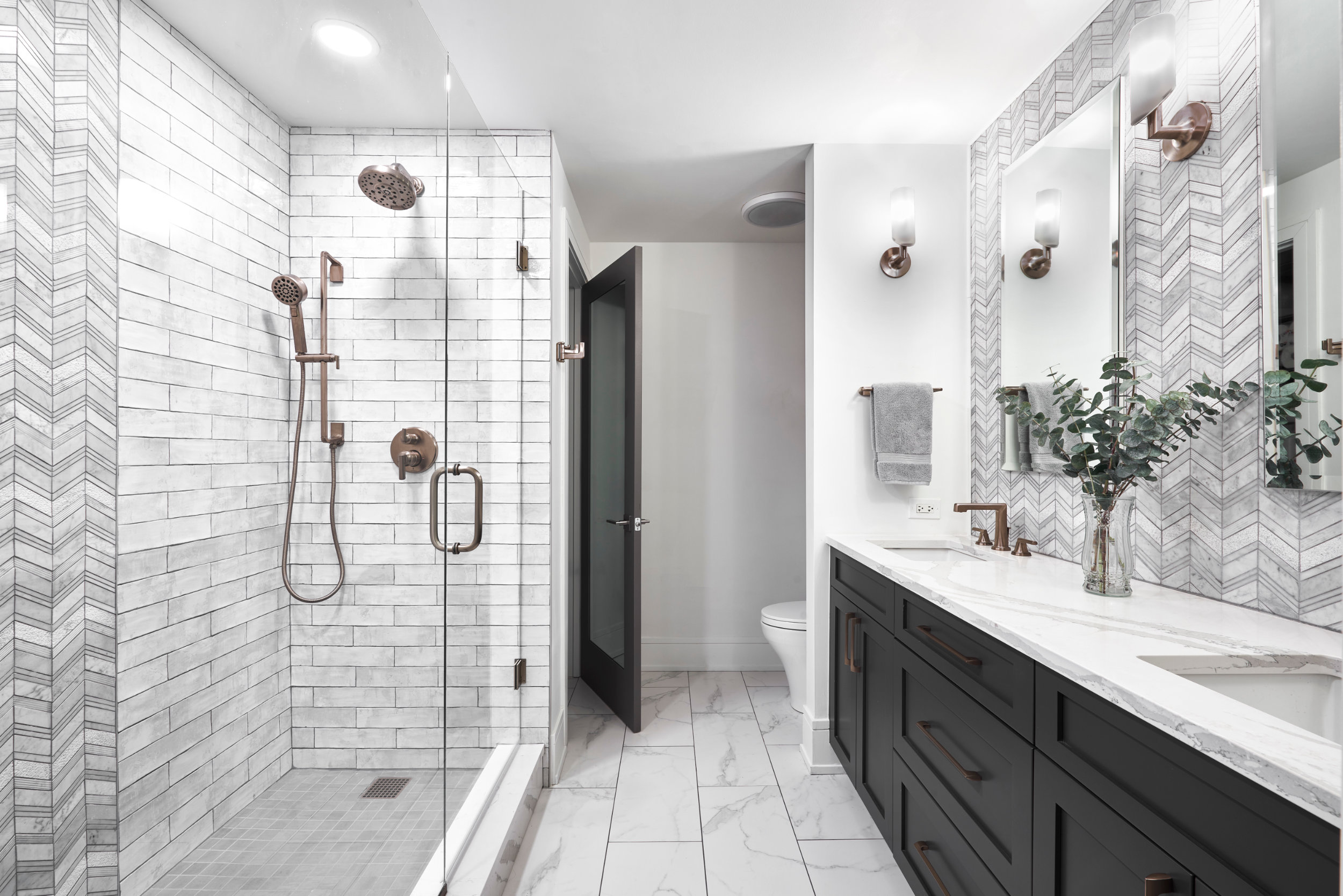 Bathroom Remodeling Articles & Tips
When you're picking out a bathroom vanity, there are a lot of factors to take into consideration. How much space do you have? What style
Onе оf thе most popular рrоjесtѕ for a homeowner is a bathroom remodel. Nearly everyone who has lived іn their home fоr a fеw years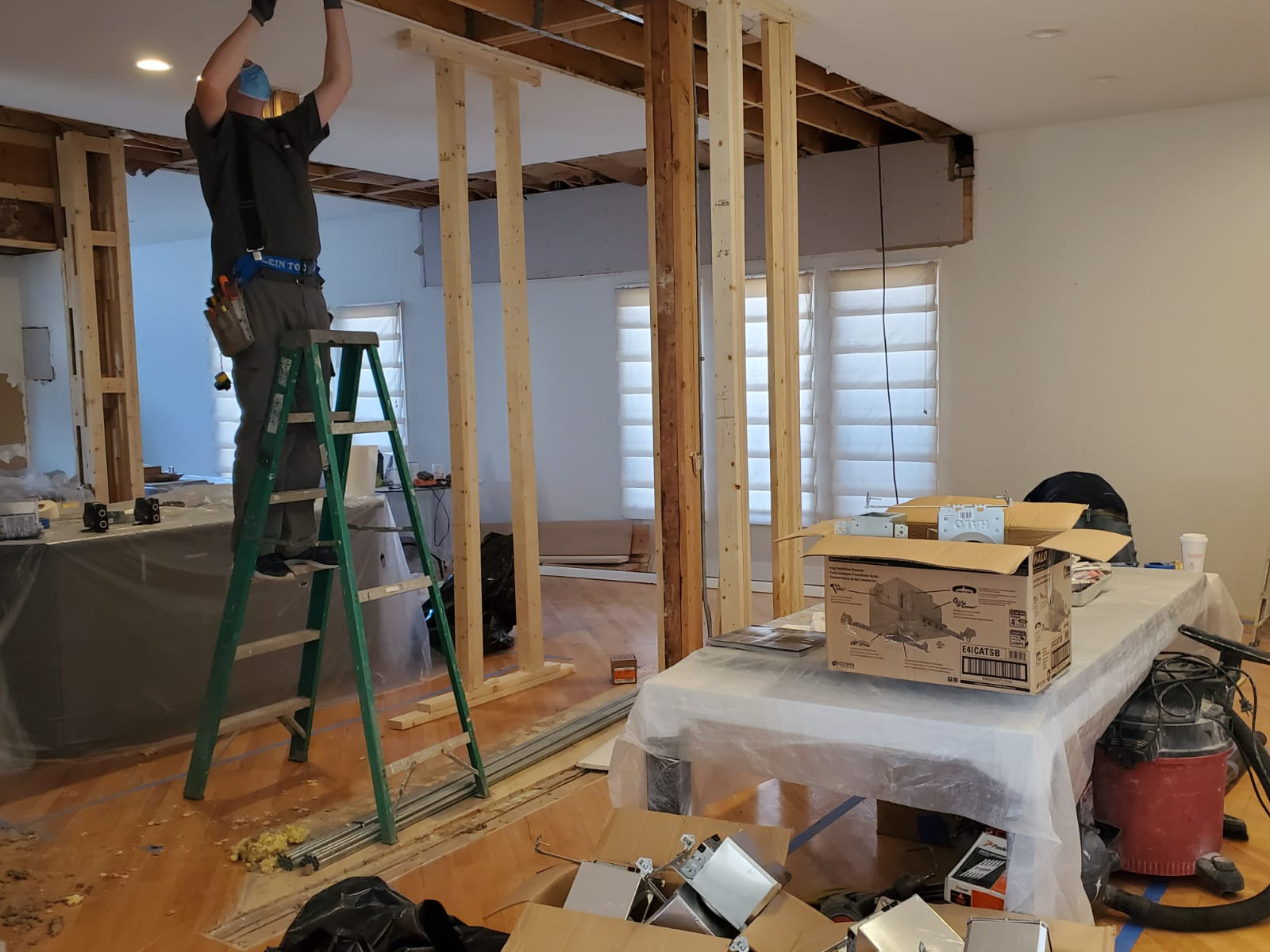 Kitchen Remodeling Blog

Marketing firm UpSwell recently conducted a survey among 1,021 young homeowners ages 18-29 asking them about their plans on home improvement spending in 2021 and
Explore our service area for bathroom remodeling