Condo Remodeling in Chicago
123 Remodeling team are licensed design-build experts for renovations in Chicago condos and residential high-rises. We're a full-service general contractor, taking care of everything from design and City/HOA permits to logistics and construction. Quality remodels made easy!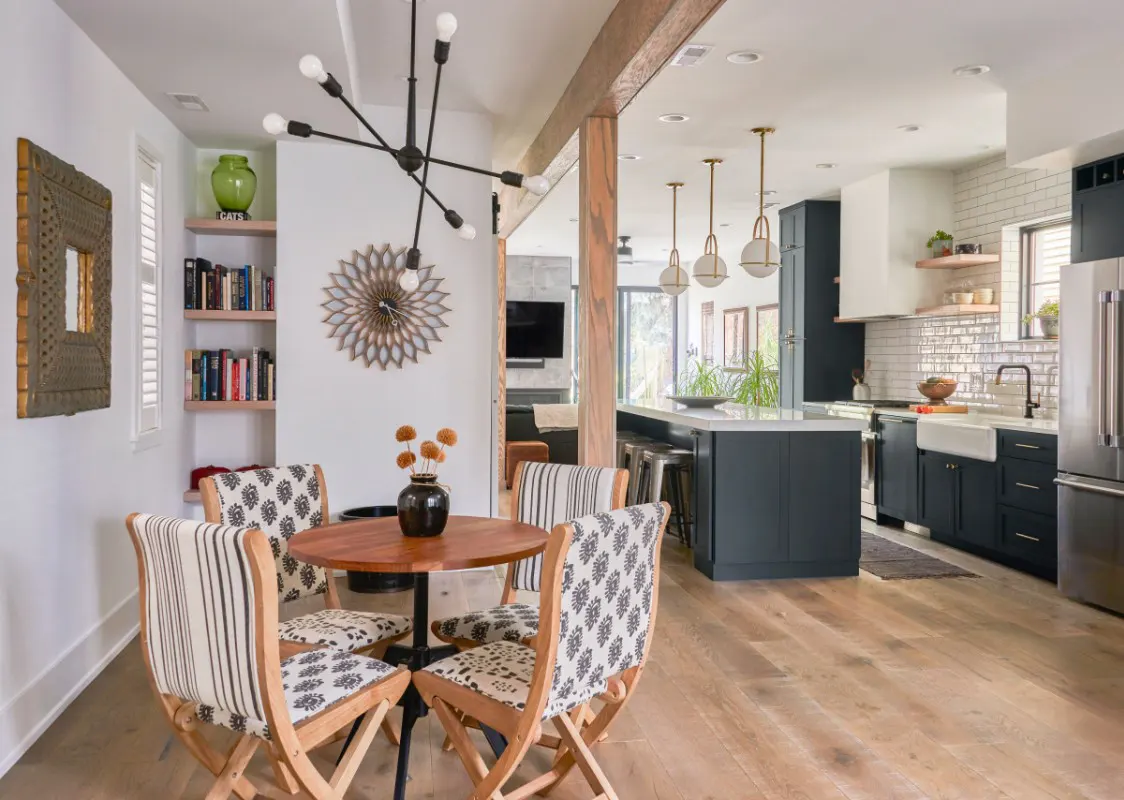 Full-Service Condo Remodeling
123 Remodeling is a design-build general contractor offering full-service kitchen and bathroom remodeling for Chicago condo homeowners.
Our team includes designers and architects for projects that require specific services. We are always on the cutting edge of technology and design and can implement the best in construction materials and modern design for your condo renovation project.
We put a strong emphasis on our communication with you. Our design-build often have many moving parts, and clear communication is essential in keeping the highest quality and staying within budget.
No matter what you are trying to achieve: to make more practical use of the space, to modernize your home, or want to increase its resale value – we will offer beautiful and functional options, custom-tailored to your project.
Contact Us To Get Free Condo Design & Estimate
Get A Free Condo DESIGN Consultation & Estimate
Kitchens are almost always the main focus of any home renovation. When you're working with a condo, your rooms will be smaller than those in full single-family home.
Condo renovation ideas are all about maximizing your space. Many condo owners decide to utilize an open concept layout to let the space look and feel bigger. There are a few different shapes when it comes to the layout of a condo kitchen. Some are open to the entire space, and others are closed off completely other than one doorway. If you don't want to knock down walls in your renovation, make the most of a closed kitchen.
A smaller kitchen shouldn't limit you but rather inspire you to find more creative design solutions. You may be tempted to use every inch of space you can, but maximizing your space is really about leaving blank spaces and strategically using others. You can open up your room with clever design and highlight your kitchen layout instead of working against it.
Whether your kitchen needs a minor update or a complete makeover, our team will design and build a beautiful space that satisfies your needs, budget, schedule, and preferences.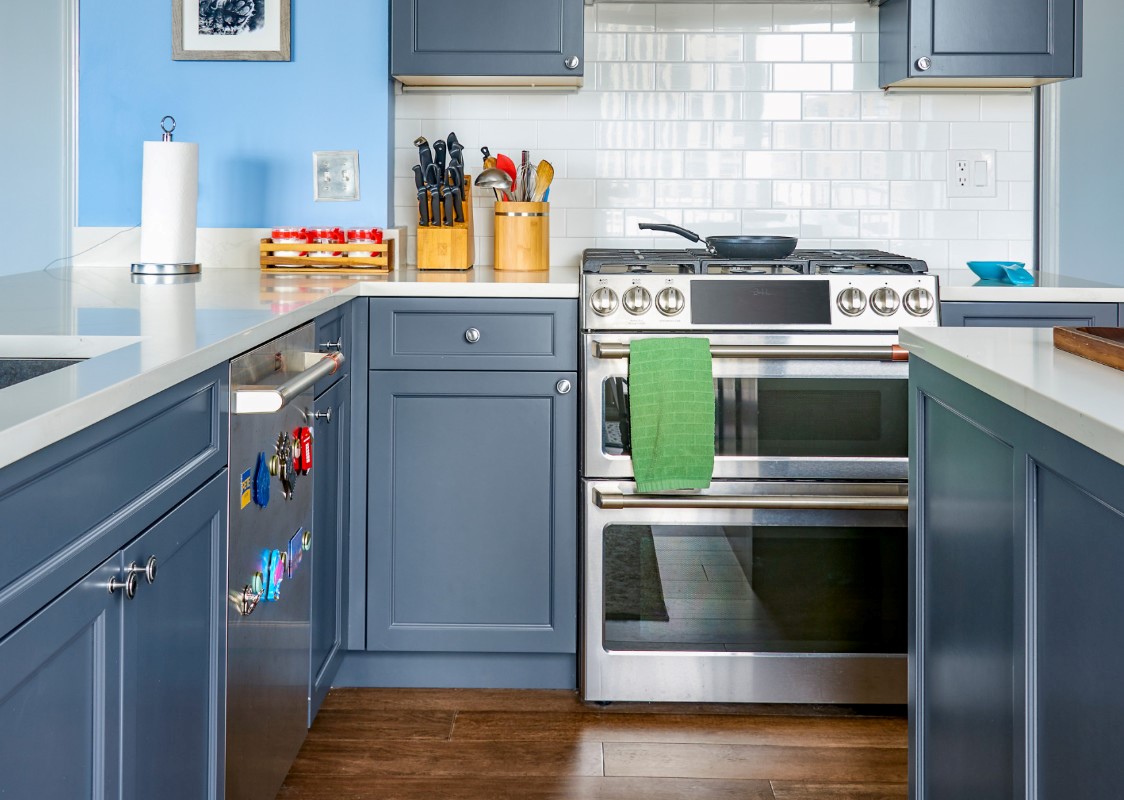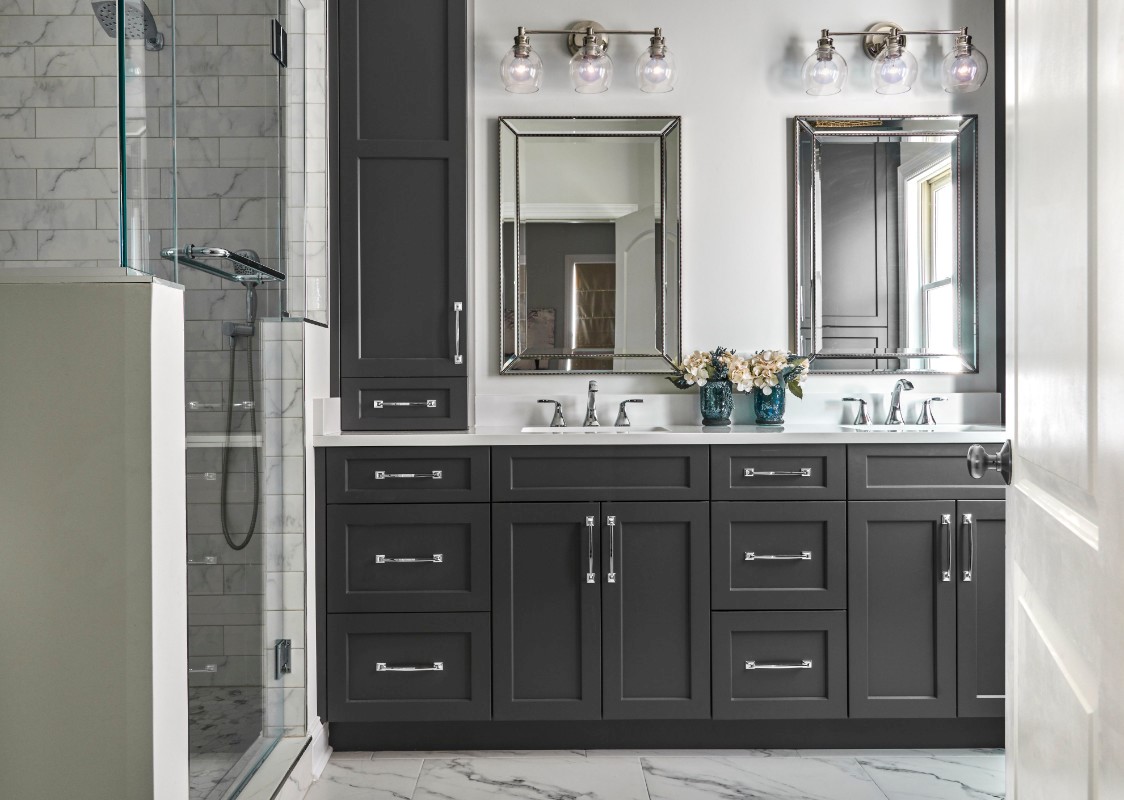 Condo Bathroom Remodeling
Often condo bathrooms are a small and cramped space that doesn't allow for extra design. These rooms require a strategic layout and design to be incorporated with multifunctional pieces.
By renovating a condo, you're able to focus on what you want to be most important in your bathroom. You have the flexibility to either completely redo the bathroom, down to the placement of appliances, or do simple updates to the existing design. If you want to keep the updates simple, it can be as easy as replacing the vanity, cabinetry, and lighting to create new charming aesthetics.
Bathroom remodeling requires technical expertise and knowledge to ensure the best outcome. Quality planning and installation will help you avoid costly future repairs such as leaks and mold. We guarantee the highest quality that will save you money in the long term, providing you with greater comfort and aesthetic pleasure from the finished bath.
We provide the highest level of service to make sure all our customers are happy with their updated high-rise condo.
But don't just take our word for it – read testimonials!
We used 123 Remodeling for our guest bathroom remodeling in Edgewater. Ariel, project manager patiently measured, evaluated, and gave us different options. He quoted a price that was fair. He supervised the work and the work was done carefully, neatly, and efficiently. His workers were good, friendly, and neat. The work was done to our satisfaction.
I decided it was time to remodel my kitchen when I fell, because I needed to be able to get around in it. I went with 123 Remodeling for their price. The interaction I had with the sales rep was nice. The installation team was very nice, clean and they did a fantastic job. They took the island out and replaced it with counters.
123 Remodeling did a complete gut rehab of my high-rise condo. I could not be more pleased with the whole experience, from estimate to completion. All of the work has been very professionally done and they worked well with the building management. I love my condo. Definitely a 5-star business!
We are extremely happy with the end product! The process was relatively quick and efficient with little to no hiccups along the way. I would recommend 123 Remodeling to those considering renovations – overall, they helped put together our kitchen while staying within our budget and meeting our goals.
I just recently purchased a condo, and had some extra cash for remodeling. The kitchen and two baths were outdated, and the floor was squeaky. I called 123 Remodeling because some of their work featured on the website had similar design to what I wanted. I got new flooring, redesigned kitchen, all new fixtures in my bathrooms. My home looks so awesome, a far cry from what it was before. I mean, it looks like it's a part of a newly constructed building! The manager helped me select the colors, materials and decor. Builders were professional and atentive. The whole process was a pleasant experience.
We had our two bathrooms remodeled and were impressed with the professionalism, responsiveness and how fast their crew was working. Tal listened to our preferences and helped us with design. They replaced a bath flooring and wall tiles, converted tub in the master bathroom into a shower, replaced shower in the guest bath, replaced vanity in both baths. All this was done during pandemic and builders worked in masks and gloves to keep everyone safe. I would highly recommend them to anyone.
What makes 123 Remodeling the best remodeler in Chicago?
123 Remodeling is the only remodeling contractor with all necessary licenses and permits to work in any Chicago condominium complex and high-rise.
123 Remodeling is a remodeling company based in Chicago, IL, operating in the North Side of Chicago and nearby suburbs. Our company specializes in kitchen and bathroom remodels in single-family homes, condominiums, and residential high-rises. As Chicago condo remodelers, we've completed remodeling projects in The Loop, Lakeview, River North, Wrigleyville, Boystown, Lincoln Park, Lake Shore, Edgewater, Gold Coast, Greektown, Logan Square, Magnificent Mile, Irving Park, Old Town, Streeterville, Uptown, Wicker Park, and other highly regulated neighborhoods.
We have dealt with numerous condominium associations and building management companies in our many years of renovating kitchens, bathrooms, and living rooms in high-rises, modern condos, vintage townhouses, and two-flats. We understand the process and procedure before any project starts.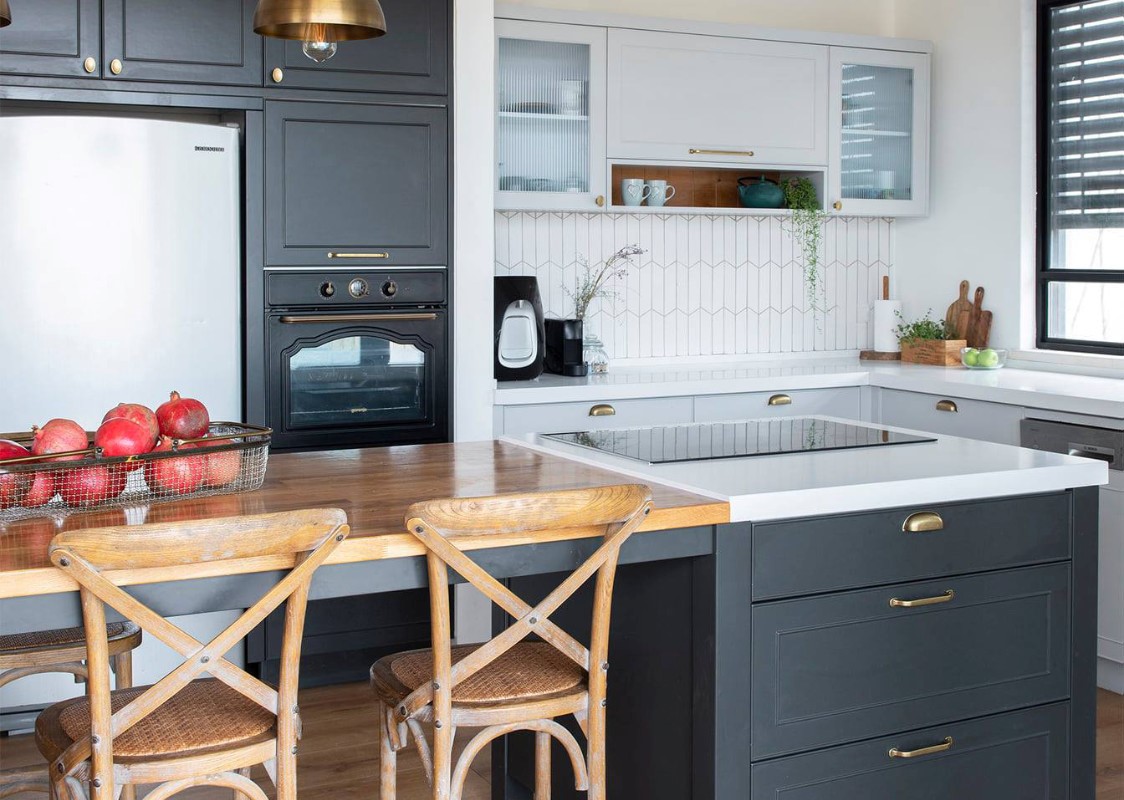 Our interior designer will help you shape the vision of your condominium kitchen, bathroom, or living room into a modern and functional space. We will provide you with architectural drafting, inspiration ideas, and finalized 3D rendering.
We'll get the best specialists for your condo remodel. Our team will handle Condo Association permits, material selection, ordering, and material delivery to complete your project on time and within budget. Your project manager works closely with you to oversee all the work and keep you updated on the process.
We have all licenses and permits to build your kitchen or bath: demolition, framing, flooring, tiling, plumbing, electrics, installation, and finishing. After that, your manager will walkthrough with you to ensure you're satisfied with the work done.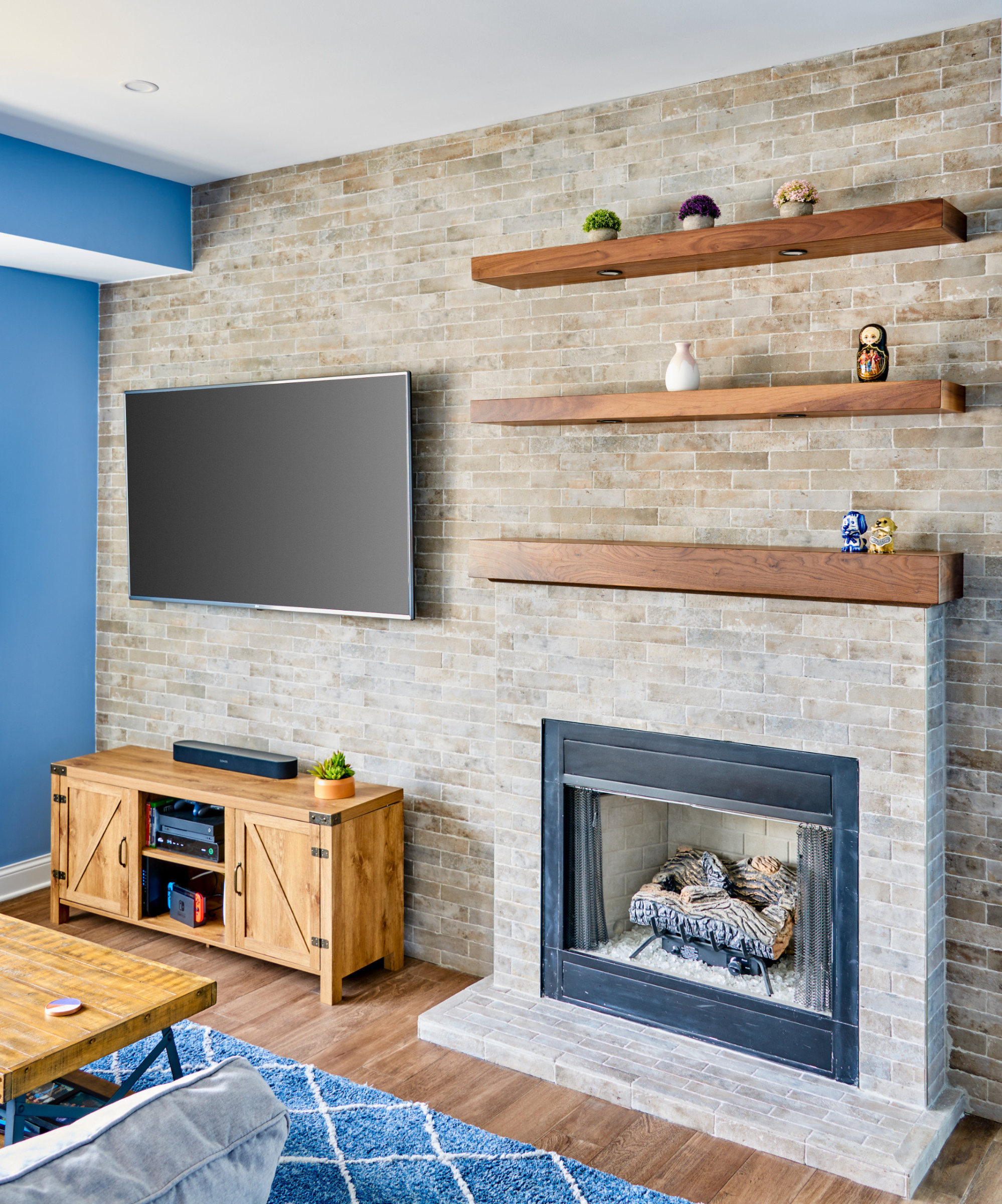 Increase your condo value
Your home is an investment. Even if you don't plan on moving anytime soon, it is always essential to maintain or increase your home's value.
When the remodeling is done, homeowners who renovate their condominium units can frequently see up to 80% of the cost added to their home value.
At 123 Remodeling, we have a proficient process to help explain both expenses and profits to you. That's why we offer an in-depth on-site estimate with detailed costs of labor and material prices.
123 Remodeling provides design assistance and free consultation, along with a wide array of custom options with flexible remodeling costs.
Still not convinced? Check out our completed condo remodel pictures for ideas and inspirations and see why condominium renovation projects are our specialty.
Chicago Neighborhoods Service Area
Arcadia Terrace
Armour Square
Beverly
Bricktown
Buena Park
Cabrini-Green
Fulton Market
Fulton River District
Humboldt Park
Kimbal
Lakewood
Magnolia Glen
North Center
Ranch Triangle
Sheridan Park
South Shore
St. Ben's
West Lakeview
West Town
Winnemac
Wolcott Gardens
Wrightwood Neighbors