If the bathrooms in your home are damaged or outdated, then it's time for a renovation to make the spaces beautiful again. You can have the bathrooms of your dreams with these five must-have improvements.
New Bathroom Plumbing Fixtures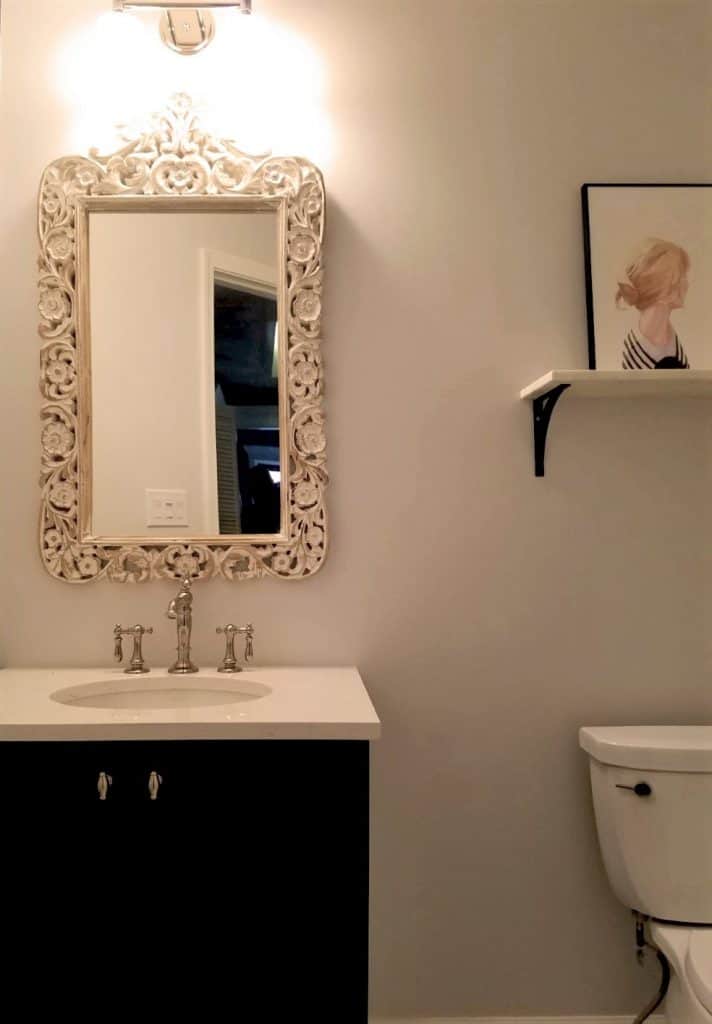 We recommend replacing a bathroom's plumbing fixtures every 10 years or so. These pieces degrade over time, causing leaks, mold, moisture, etc leading to water damage on the floors, walls, or ceilings. Many homeowners wait until the sinks, bathtubs, or toilets stop working completely before replacing the items. You can select basic plumbing fixtures in plain white, but you may prefer the installation of deluxe toilets, bathtubs, and sinks that are available in beautiful colors that include blue, tan, or yellow.
Many new bathrooms are going for a mix of industrial and natural elements. This can be done using natural stones, tiles as countertops, and backsplashes. You can then play with different types of metal. Copper sinks or golden faucets are very popular ways to add your own personality to a bathroom renovation.
Wallpapers are making a comeback. The whole room isn't necessarily covered like it was in the '70s, but a visually appealing pattern on an accent wall with metallic foil accents looks very classy against gray walls. If you opt for an interesting mirror with a large gold or bronze frame you can have a one-of-a-kind vanity. Play with shapes, don't be afraid of having an oval or circular mirror in a frame on top of your sink. The mirror doesn't have to be connected to the sink anymore. Play mix and matching natural textures and colors for a modern approach.
Installation of Attractive Cabinets

When your home's bathroom is a cluttered mess, you can have additional cabinets or shelves installed during the renovation process. High-quality wood bathroom cabinets are protected by sealants that will prevent mold and water damage for many years. With the proper plan, you can have roomier cabinets installed to have more storage, including customized systems so that you can have a bathroom that looks attractive.
If you are looking for a hack to keep your cabinets, but give them a new life you can always refinish them. By sanding the cabinets you can get rid of the old coats of paint. You can stain them a new color or sandpaper them enough to let new paint stick. Many people like using chalk paints as you can paint over existing cabinets. Once you paint you can use a glossy or matte sealant. Look for sleek and modern handles and hardware to give your old cabinets a new opportunity to shine.
Replacing the Floor, Countertop, and Wall Tiles
The tiles in a bathroom can develop discolorations, cracks, and other problems, but they're also the easiest materials to replace. Today, you can choose from an assortment of the wall, countertop, and floor tiles that are made in a variety of solid colors or patterns. Many homes have old-looking tile that's half a century old and outdated colors and sizes.
Modern flooring is easier to take care of and more water-resistant than those of the past.  Contact a bathroom tile supplier to see which easy to take care of varieties they carry. They are often made with water-repellent and mold-resistant properties to remain in perfect condition for many years.
Add Lighting Fixtures to the Bathrooms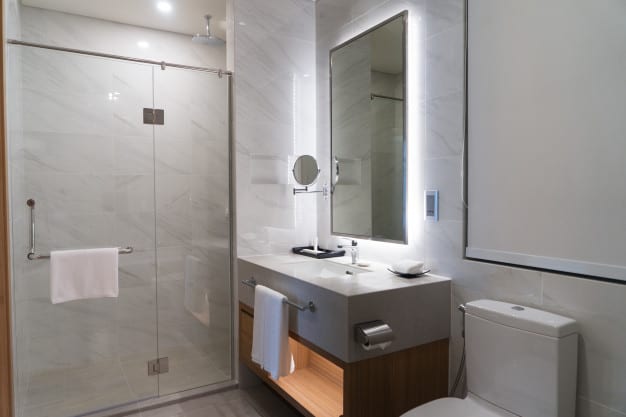 If you are having problems styling your hair or applying makeup in a dark bathroom that has no windows, then you should add more lighting fixtures to the space. Modern lighting fixtures are available for various areas of the bathroom, including around a medicine cabinet or a mirror. You can add lighting fixtures to the ceiling or other areas of the walls. New lighting fixtures can save money on your monthly bills because you can use energy-efficient bulbs.
You can add romantic lighting on top of a claw tub for an incredible bath experience. A dimmer on a chandelier can let you have baths with the illusion of dim candle lights. When the lights are on a stunning art showcase fixture can make you feel like you left your home and went to a spa. Fixtures can be inexpensive at Ikea and will require electrician installation.
Safety Devises to Prevent an Injury

Many people (especially children and elders) incur serious injuries in bathrooms because the spaces lack safety devices. Some faucets have childproof handles, or you can install a toilet with a lid that only an adult can open. Additional safety devices include special handrails around the bathtub or the toilet to prevent falls on slippery floors. When choosing floor tiles in the bathroom, smaller is always better. The smaller your tile, the more grout lines you'll have, create extra traction. This is especially important for shower floors since they're the wettest and most likely to cause slips.
When you're ready to renovate a bathroom, knowledgeable designers and contractors can help you find the best service at the best price.