Home remodeling is both an exciting and overwhelming endeavor. The sheer option of the fixtures you can put and install in your home can put a homeowner in a frenzy. And one of the most important aspects that you need to consider should you want your home to undergo a makeover is lighting.
Lighting is an essential design and functional element to any home. Lighting fixtures come in different types, forms, and materials. Finding the perfect light for your home needs careful study of your home's dimensions, look, and theme. You also need to take into account how lighting can improve the focal points and achieve the kind of look and feel you want for your home.
Here are the top considerations when finding the perfect lighting for your home.
Purpose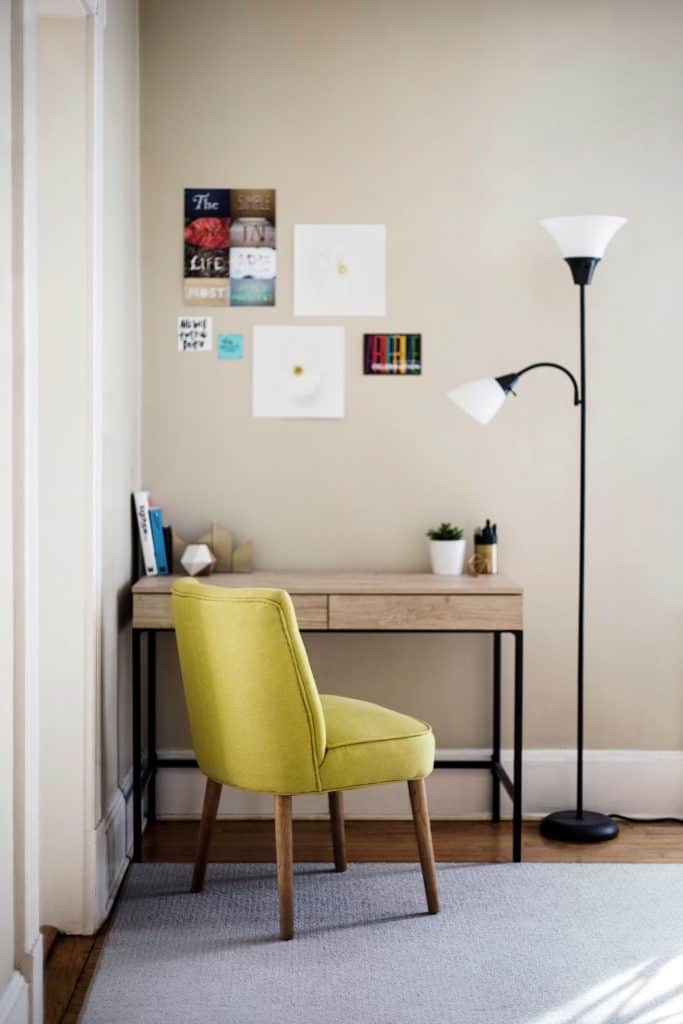 Every type of lighting you put in your home needs to have a purpose. According to the American Lighting Association, there are three basic types of lighting, and each type has a purpose.
Ambient lighting or general lighting aims to provide the area with overall illumination. In the living room, the chandelier is often the ambient lighting fixture of choice. Some types of wall-mounted fixtures like track lights also provide the primary source of ambient lighting outdoors.
Task lighting, on the other hand, provides illumination in carrying out specific tasks. Bedside lamps allow for reading while pendant lights over the kitchen island illuminate the counter when preparing food. Task lighting fixtures in the living room include floor lamps and table lamps.
Lastly, there is accent lighting. The primary purpose of accent lights is to highlight the focal areas of your home. Accent lamps help create visual interest and set the mood in a room or area. Accent lighting includes track lights and recessed lighting fixtures commonly mounted to highlight artwork, sculptures, and collections on display.
The theme of your home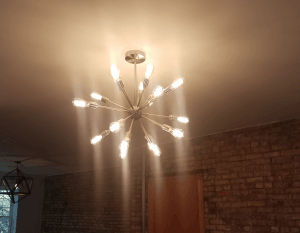 It is also vital to pick lighting based on the theme and look of your home. With the modern innovations in lighting technology, lamps and lighting fixtures now come in all the range of design and style. However, you must bring down the items of your option that fit the look of your home and provide the interior with a seamless, coordinated look.
For instance, modern and contemporary kitchens sport stainless steel appliances and industrial-looking accessories. Hanging metal and stainless-steel pendant lights will reinforce this look. Or, a shabby-chic looking bedroom will benefit from bedside lamps with linen and ribbon shades and wooden bases, for instance.
There's a wide selection of lighting fixtures in shops like Lamptwist where you can find designs and styles to fit nearly any theme of a home.
Lights you can layer
While a single room can make do with a single source of light, it is also critical that the fixtures you pick allow you to illuminate a space in layers. Layering lights establish the mood and feel of a room at the same time provide better illumination.
A living room can have a chandelier as the primary source of ambient lighting. However, you can also put a table lamp beside the couch so you can read or sew properly while watching TV. And not so very far ahead, you can enhance the beauty of a fireplace or a framed artwork with recessed lighting.
In the kitchen, you can have wall-mounted lights to provide ambient lighting, but lighting under the cabinets also serves as task lighting. This way, the entire kitchen is bright and well-lighted, and at the same time, you get focused lighting when preparing and cooking food.
Lights as statement pieces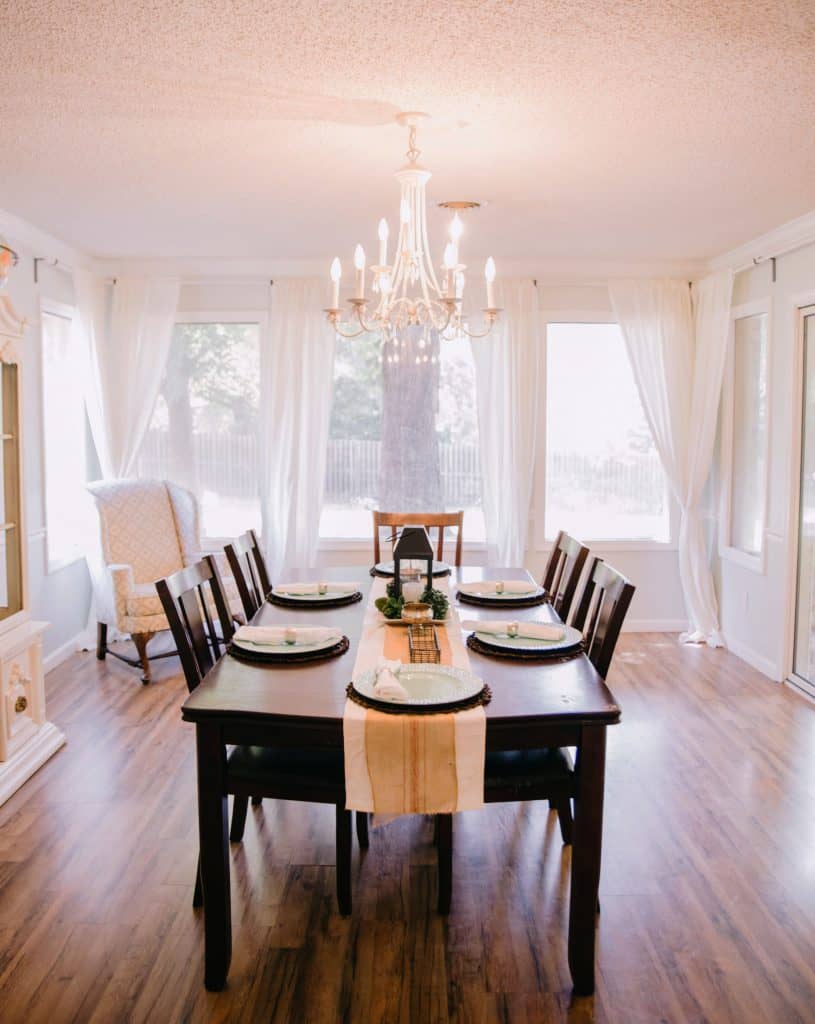 You might also want to pick a lighting fixture for its beauty and aesthetics. If you want a lamp to become quite the conversation starter among your guests, then you should look beyond plain-looking bulbs and opt for those that have ornate characteristics.
For example, a sophisticated-looking chandelier is enough to bring anyone's attention to the living or dining room. The chandelier becomes a visual interest itself, all the while illuminating the room. Designer lamps with unique and intriguing designs also bring attention to an area.
When decorating with fixtures that are statement pieces, it is essential to remember to decorate the room accordingly. Put up minimal decorations on the table if you want the elegant chandelier to draw attention instantly. If everything else is shiny, glittery, and sparkling, it defeats the purpose of the chandelier is the focal interest in the room.
Location and position of lights in a room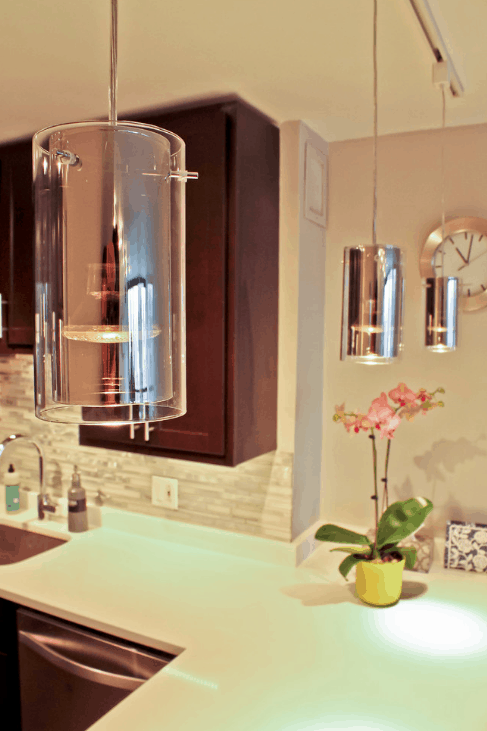 Lastly, you need to consider the location and position of a lighting fixture in a room so that it can efficiently illuminate without becoming obtrusive. For instance, pendant lights are often the source of lighting on a kitchen island. Pendant lights provide overhead illumination, so it's less likely that you'll knock a lamp off while cooking or eating.
But you need to hang pendant lights at just the right height. Hang them too low, and they obstruct the view. Hang them too high, and they can look detached from the overall design of your home. Therefore, when shopping for overhead fixtures like pendants and chandeliers, you need to ensure that their length and height are adequate for the room where you intend to place them.
Resume
You can create an entirely new look and seemingly give your home a makeover just by putting the right lighting in your home. In fact, if you want to remodel your home in a low-cost way, switching old and dated lamps with new and interesting ones can give a living space a brand new look.
However, there's a lot of thought that goes into picking the right lighting fixture. You need to consider its purpose and suitability to the theme in your home. You also need to decide whether the fixture will serve a functional or aesthetic purpose or both. And lastly, you must ensure that any lamp and lights you use will allow you to achieve the mood and feel you want for your home.