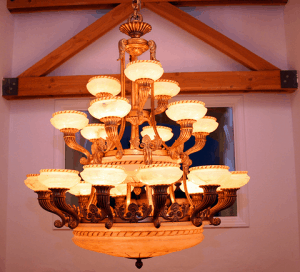 Today, we're doing math – I'm warning you upfront. Don't get scared, because it's simple math and it's gonna make your house look great.
If you've ever been baking and confused a teaspoon with a tablespoon, you know that a small mistake in measurements can ruin an entire recipe. The same is often true in decorating. If you've been reading these blogs for any length of time, you'll know that I have a real hang up for proper lighting. Which is why we're going to talk about how to measure for the right lights, and give you some handy little tips for making the most of your room.
Scale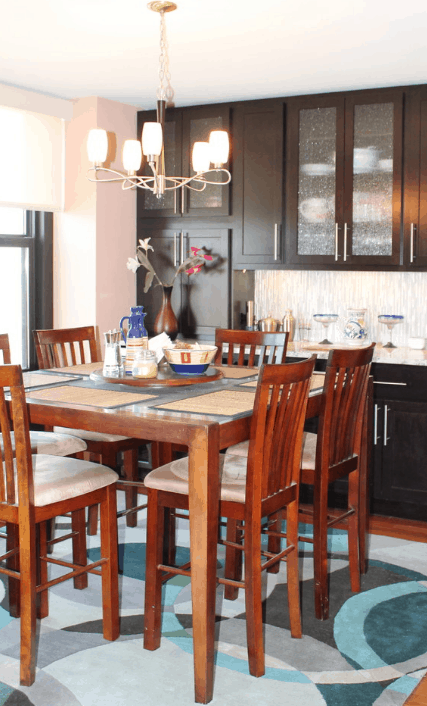 People tend to have the most difficulty with choosing the right scale for their lights – either they go too small and the room ends up dark, or they go too big and the light throws off the balance of the entire room.
Starting with chandeliers, which tend to be the worst offender.
If you're hanging it over a table, measure the width of the table (if it's round or square) and subtract 12 inches. This is the maximum diameter for your chandelier, giving you a 6 inch margin on all sides of the table.
If you have a rectangular table, you have some extra options. If you just want one chandelier, then you can measure the longest side of the table to get your diameter. However, if it's an especially long table, you might do two or three at a quarter or third of the table length. So a 60-inch table would get two lights that have a 20-inch diameter, and an 80-inch table might have three 20 inch lights.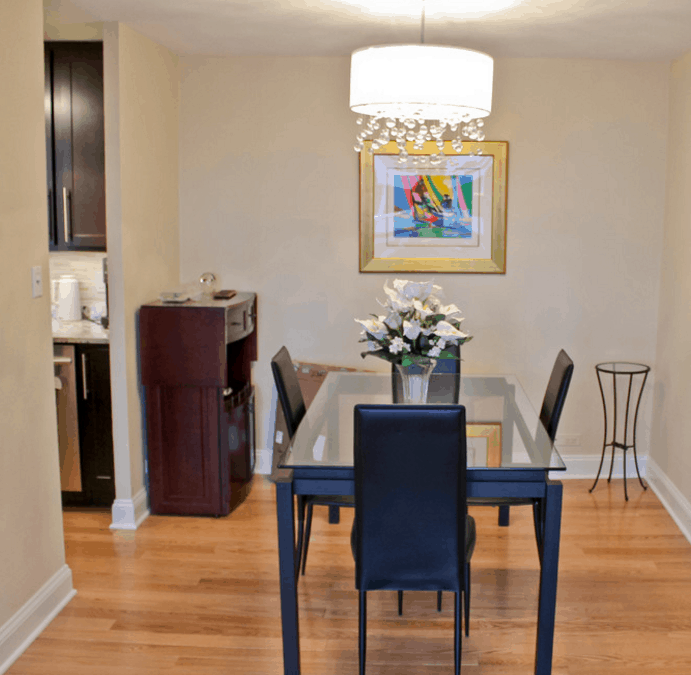 If there's no table to consider, and you're just lighting an open room like a foyer, the formula is to add the length and width of the floor, and the sum is your diameter in inches. So an 8×12 room adds up to 20 feet, meaning your chandelier should be about 20 inches in diameter.
Something else to keep in mind is that busier lights look larger because of all the detail, so you might consider going smaller if you have your heart set on a really ornate one.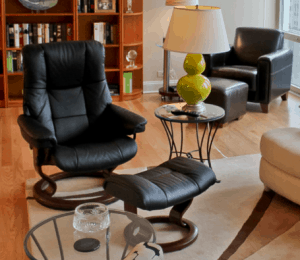 For table lamps, the general guide is that they shouldn't be more than 50% larger than whatever they're sitting on. If your nightstand is 30 inches tall, your lamp shouldn't be more than 45 inches tall. As for the shade, just aim to be smaller than the width of the table so it all stays balanced. Additionally, you might want the lamp shade to end just below eye level while you're sitting next to it, just to achieve the most comfortable arrangement.
Sconces don't have much of a rule to them, except that you'll want to go smaller the closer you'll be to whatever they're lighting. If you're framing them around a bathroom mirror, you should probably aim for about 10 inches
Height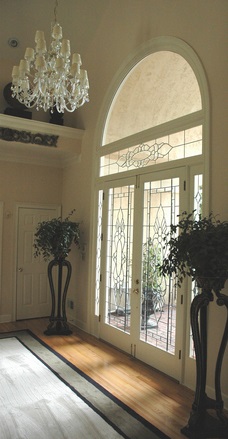 The most simple guide for height is to hang your lights about 7 feet off the floor. You usually want about a foot of clearance for the tallest people who will show up, and 7 feet tends to cover that. The biggest exception to this is if you're doing a bathroom chandelier. National Electric Code requires chandeliers to have 8 feet of clearance over a bathtub. So if you have a smaller bathroom, it's best to get a small chandelier and center it in the room instead of over the bath.
If you're lighting something like a foyer with really high ceilings, a good rule is to have the bottom of the fixture at least 6 inches above the door.
For hanging lights above tables and countertops, 30-36 inches is usually a good height off the table.
Wall sconces should be at eye level, which is about 60 inches off the floor, and can be adjusted as needed depending on the room.
For pendant lights, aim for 12-20 inches from the ceiling when over a table or counter, and default to the rule of 7 feet off the floor if it's an open room.
Distance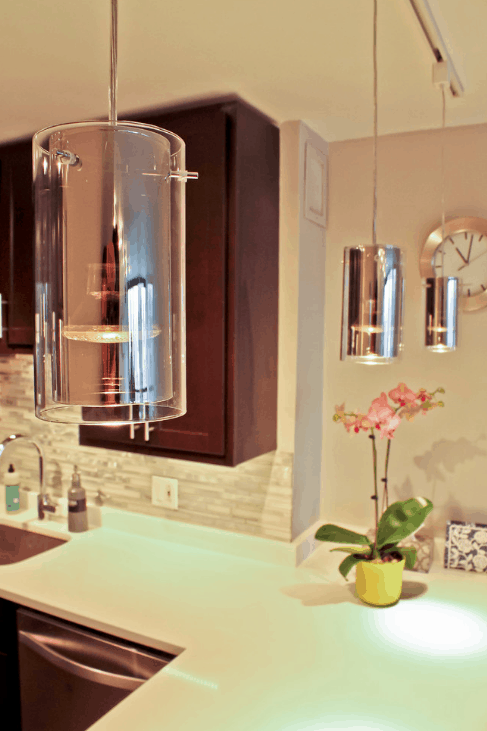 Distance varies a lot depending on the light, so make sure you have your scale and height figured out first. Lightology has a handy online calculator if you want to double-check your math.
Continuing with pendant lights, if you're hanging a few to light a kitchen counter or a dining table, 1-2 feet is usually a good margin, and you can adjust more depending on how big the lights are and how many you're using.
Sconces should be about 3 feet apart, with adjustment for size and bulb brightness.
For recessed ceiling lights, the distance should be about half the height of the room. A room with an average 8-foot ceiling will have about 4 feet between lights. If it's a really small room, you'll probably have them closer, in which case you'll want smaller and fewer lights. The last rule is to have your recessed lights around 3 feet away from walls, thus providing the best light coverage with the least amount of weird shadow cast.
Ceiling Fans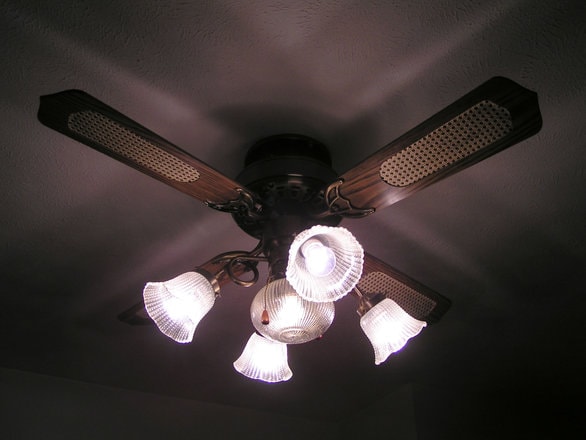 Ceiling fans are a weird exception to most of these rules. They need to be about 7 and a half feet off the ground to give the fan blades and the light kit plenty of space, and there should be at least a foot of space between them and any walls or vents.
Additionally, as far as ceiling placement goes, you'll want to center it in the middle of the room in most cases. If you're determined to put it over a bed, hang it over the foot of the bed instead of the head, just to keep the annoying light from being directly in your face at any given time.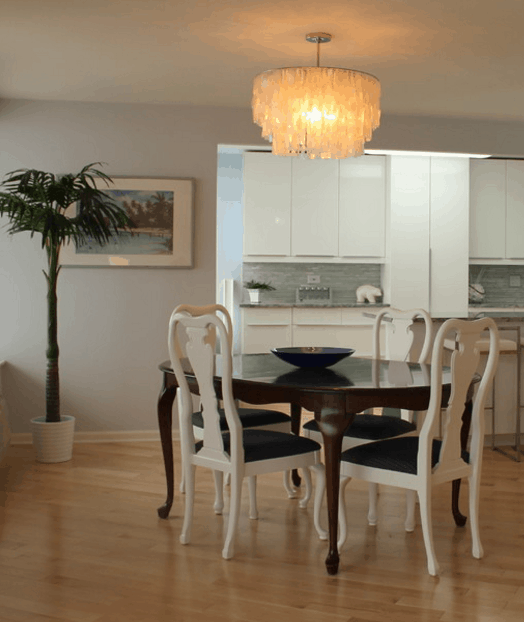 None of these rules are true 100% of the time (except that bit about the bathtubs), and there's a lot of room for variation in lighting design. So if you have further questions for a professional, or just want a better look at some of the rooms we remodeled and feel free to visit us on Houzz for the very best design tips and tricks.