The 123 Remodeling family got a little bigger last week when Tal, one of our project managers, had her very first baby! So to welcome him in (and to advise anyone in a similar situation), today we're bringing you a very special blog.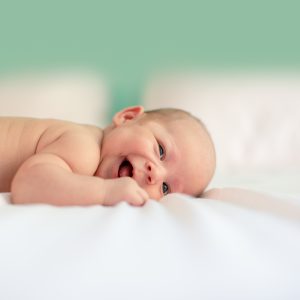 No matter the reason, renovating your home is always a big decision. After all, it's a challenging project that requires a lot of planning. It becomes even more challenging if you have kids. You need to divide your attention, maintain a routine, keep them away from all the dangerous tools, etc. It's safe to say that renovating your home is a true test for your family life – and to help you pass this test with flying colors, here are seven tips you might find useful.
Tell them early

Kids don't like sudden changes, so make sure to let them know about the remodeling at least a month or two early. Explain to them what this means, so they don't get scared when they see a large construction crew. Of course, they don't need to know every detail; some things are probably too abstract for them. They should simply know what remodeling is and what is expected of them when it starts.
Take it one room at a time
For starters, don't do the whole house in one go. Focus on the rooms that have the best ROI, which are the bathroom and the kitchen. They are less likely to be easily destroyed by young kids, so renovating them is most likely to pay off. The bedroom and children's rooms are places where your kids can run around, bump into things and knock them down, or dent the floor by testing their roller skates inside. In other words, they are better left for later, when your kids are a bit older. You can easily make a temporary kitchen somewhere else in the home. Plus, renovating that room is the least likely to disturb your kids' routine.
Move your furniture
Needless to say, some of your larger furniture pieces will probably have to be moved out of the way. Your crew will be much faster and more efficient if they don't have to work around your furniture or even think about it. Plus, you don't want your sofa covered in dust, and you probably don't want your artwork accidentally dropped and broken. And if you don't have a big enough car, consider using Budget truck rental services and moving your most valuable items somewhere safe.
Don't be too strict with your timeline

No matter how well you plan everything, your renovation is still going to take longer than you think. It's simply inevitable; something will come up, whether pleasant or unpleasant, but your schedule will be pushed back. Also, some people tend to be unrealistic about their time-related expectations. So, if you think something will take two months, keep in mind that it'll probably take closer to three.
Give them their own space
With all the mess going on in your home during the remodeling, it might be a good idea to set aside one room just for the kids. After all, since many areas of your home will be off-limits, it's both important and safe to provide your kids with a bit of space they can call their own. This is easier if they actually have their own rooms, but if they don't, give them a temporary one.
Involve your kids in the planning

A good way to get your kids on board with the whole remodeling idea is to get them involved. However, you should be realistic about it. Of course, they can't help you with the things they don't understand. What they can do, though, is help you choose a color for your new kitchen or help with the layout of their new room.
Find temporary accommodation
Dirt, noise, crowd, and overall stress can be difficult to handle for children. This is especially true if they go to school and need to have some quiet time for homework. Moreover, the renovation is likely to take longer than a week or two, and at times, you might not even have working toilets or electricity. This is why moving to another temporary accommodation is something you should consider. The easiest solution would be to move in with your relatives or friends for a bit. If that's not an option, consider checking into a hotel or maybe having a mini-vacation until your home is ready.
Remodeling your home can be stressful for both you and your kids. Luckily, there are ways to make the whole process easier. So, consider the listed suggestions, look for some professional that can help you, and you'll be enjoying your renovated home in no time.