Bathroom renovations are one of the best ways to increase the value of your home. You spend a lot of time there, and it's probably the first place you go in the morning, and the last before bed. So it's totally fair to argue that, if you're going to splurge a bit somewhere, a bathroom remodel is the place.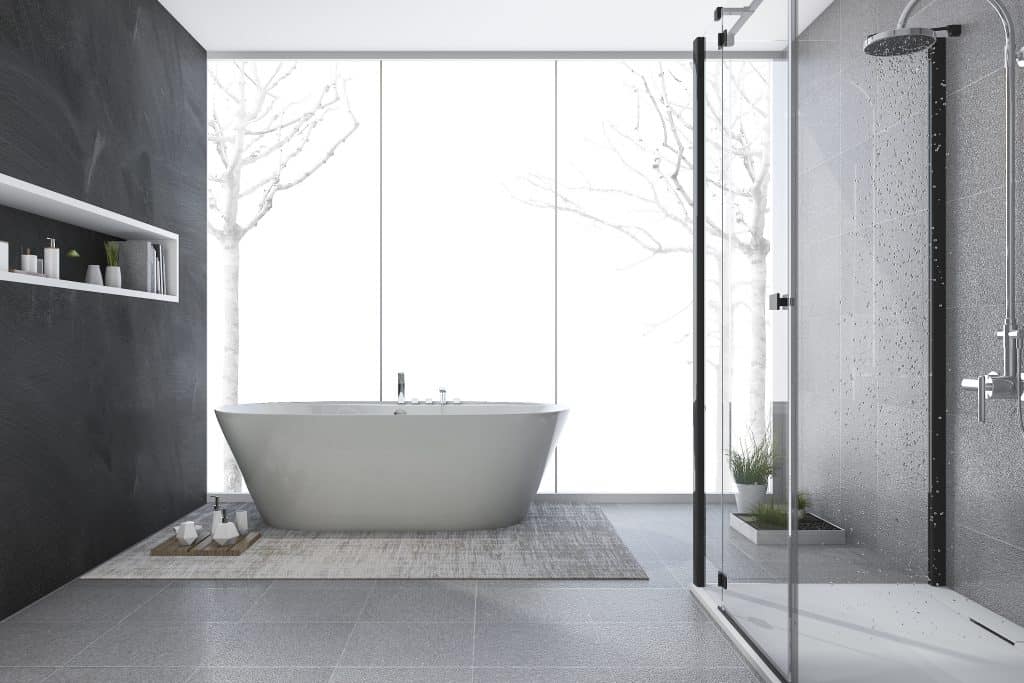 The obvious starting place is with your tub/shower. It's bound to be the most visually prominent aspect, so you should give it extra consideration. And that's where this debate comes in. While many bathrooms have tub-shower combos, the current trend is to remove your tub and install a large, luxurious shower. But should you take the proverbial plunge?
To help you make that decision, we've compiled the pros and cons below.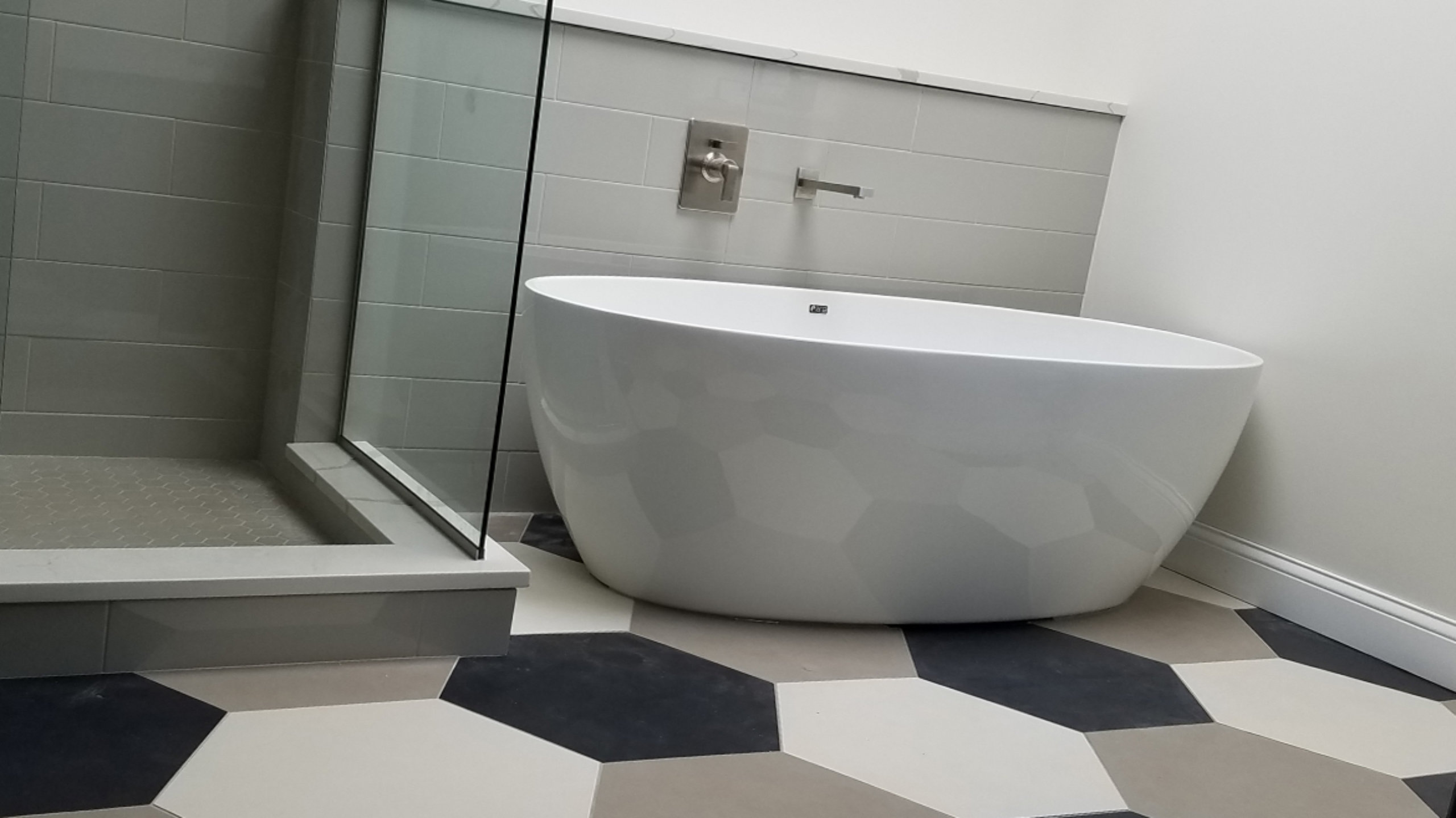 Tub Pros
It's pretty much necessary for families with very young children.
Sometimes you really need a jacuzzi soak after a long day.
Bath bombs.
Tub Cons
They take up a lot of space in a small bathroom.
Requires a lot of water to use.
Difficult for elderly, injured, or physically disabled people to get in and out.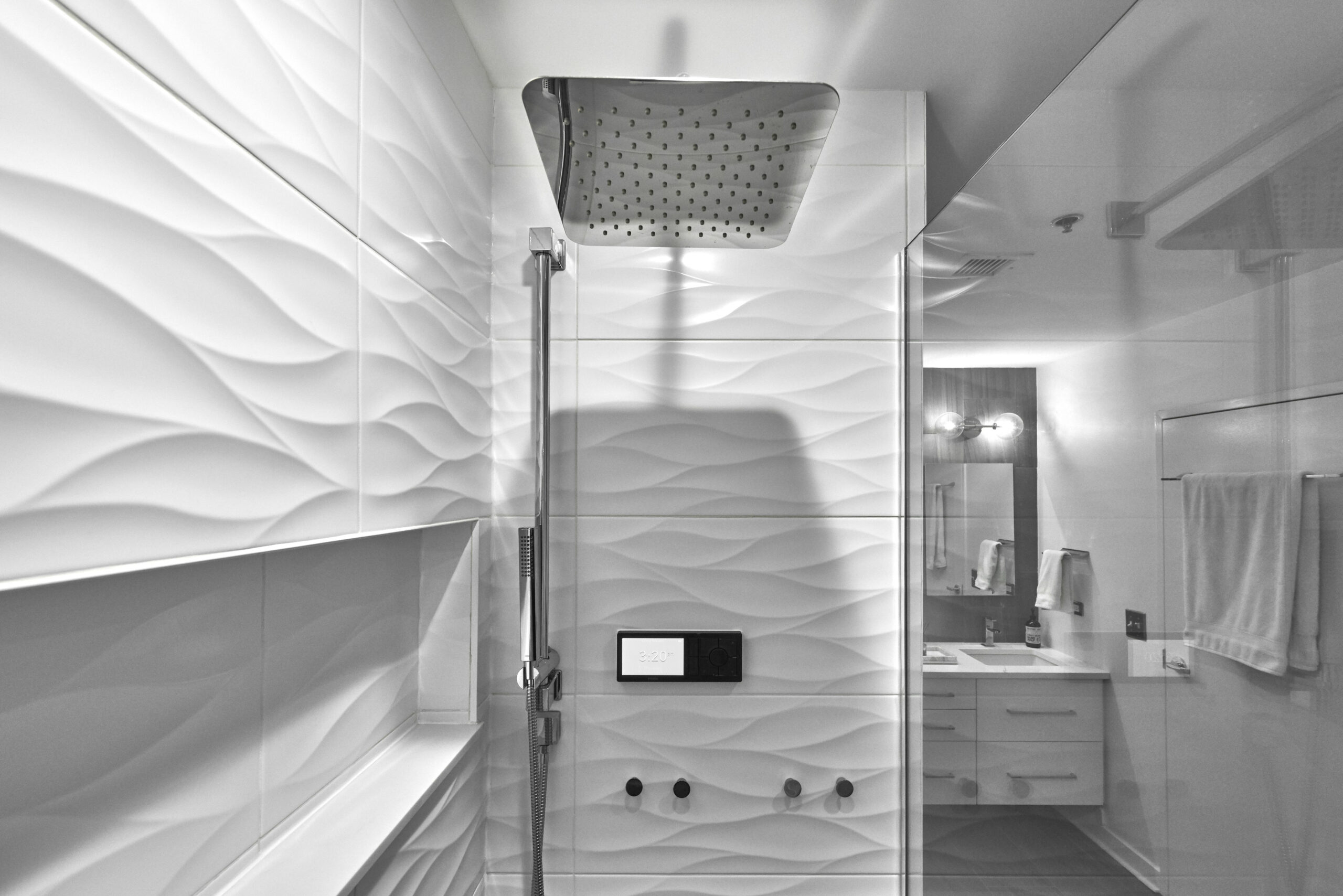 Shower Pros
Technology is at a sweet spot with showers, especially with your options for jets, rainfall showerheads, and the like.
Can be compact in a small bathroom or luxurious in a master.
More accessible to more people with the addition of benches and grab-bars.
Eco-friendly showerheads will lower your hot water bill.
Shower Cons
Not practical for families with young kids.
If you already have a tub or combo, replacing that with a custom shower can get expensive.
No bath bombs.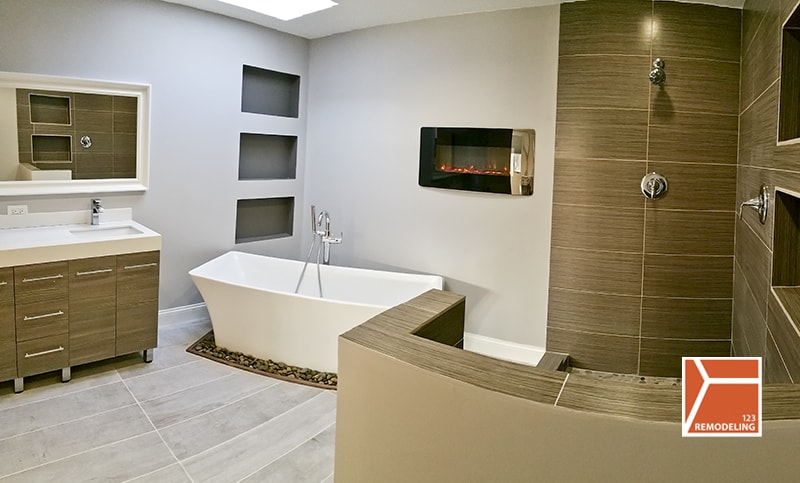 At the end of the day, it's really recommended that you have at least one tub in your home, just for the sake of resale value and bath bombs. But you can certainly have a massive jet shower in your master bath if that's what fits your lifestyle. And when you're ready to make that decision, call 123 Remodeling to help you design and build the perfect bathroom for your home.