When things get old, we replace them with new ones, such as clothes, shoes, and gadgets. But there are some things that you can't simply throw out, like an old-fashioned kitchen. Everybody wants to follow modern trends, not only because of style but because it makes cooking much easier.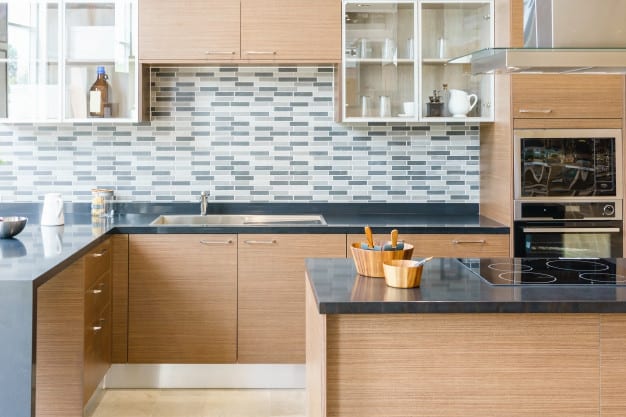 So if you want your kitchen to be modern, that's a fairly logical thing to want. Modern kitchens have a lot of benefits. But how do you upgrade your kitchen according to the latest trends? By simply getting it remodeled.
Remodeling is a beneficial way to change the look of your house without having to rebuild it from scratch. It costs less money than rebuilding it and also saves time. Getting your kitchen remodeled is the best thing you can do for yourself and the brand new look of your kitchen will tell you that it was worth it. It doesn't mean that you have to spend big bucks, you can transform your kitchen on a low budget as well. Here are five benefits of remodeling your kitchen:
1. Clean and Safe
The kitchen is where people spend their time cooking. It is also the place for many people where they sit together with their families and eat. That's why kitchens need to be safe and clean because an unclean and unsafe kitchen means you're eating unhealthy food. With remodeling, many germs can be killed and broken things can be fixed. You can get the screw of your drawers fixed, new drawers installed for storing knives to keep your children safe, the leaking faucet improved and the broken edges of islands repaired. You can also upgrade to new technology like a new ventilation system to prevent any damage to your health.
Kitchen cabinets are where you store most of your dried food and smaller appliances but if they haven't been cleaned thoroughly in some time, bacteria might have attacked your food and a layer of dirt might have settled on your appliances. Even if you clean your cabinets regularly, they become unsafe for storing your food after a few years.
Remodeling gives you the chance to reface or replace old cabinets so you can store your food in them without having to worry about bacteria. Once your kitchen is clean and safe, you will not feel concerned about cooking and eating there with your family.

2. Extra Storage
You are always looking for ways to get extra storage in every room of your house because you always have more stuff to store. But in kitchens, extra storage is a necessity. You need space for freely moving around and you need space for adequately storing your crockery and dried food items. All you have to do is explain to the designers what kind of space you want in your kitchen and they will ensure that your kitchen becomes spacious.
You can get extra cabinets installed and change the floor plans to get more moving space. Getting more islands and drawers can help you take care of the clutter. If you have a small kitchen, then you probably have a separate dining area, but you will still need extra storage in your kitchen.
If a large kitchen is not well designed, it won't have a lot of space available for sitting and even storing things. So if your kitchen is old-fashioned, then getting it remodeled can help you get that extra storage you so desperately need and you can make your ideal kitchen a reality!
3. Modern Look
There's nothing wrong with having a vintage interior, but there is a difference between vintage and outdated design. If your kitchen is old fashioned, then maybe it is the right time for remodeling it. With remodeling, you can get your kitchen's layout changed to match contemporary styles. Your kitchen's new look will be more welcoming and impressive and you won't have to worry about your guests wandering in it the next time you have a party at your house.
You can buy new kitchen appliances and set them on your new modern counter! Remodeling gives you the chance to get the kitchen of your dreams by letting the designers know of your style preferences. Remodeling done according to the new trends will also improve the overall functioning of your kitchen.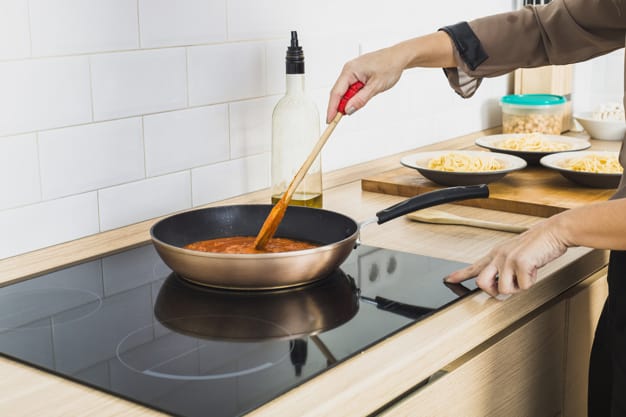 4. Energy Efficient
If your kitchen has old appliances, lights with old technology, and an old ventilation system, then maybe you should get it remodeled as soon as possible. Old appliances consume more energy and are damaging to our environment. They are neither beneficial for humans nor for our eco-system. But thanks to advancements in technology, we now have better and safer options.
We have appliances that are environment-friendly. We have LED lights that cost less and save energy. You can make all of these eco-friendly changes in your kitchen when you get it remodeled. You can also go for recyclable options when choosing materials for your cabinets, flooring, and countertops. With these changes, you will be making your kitchen and our planet safer.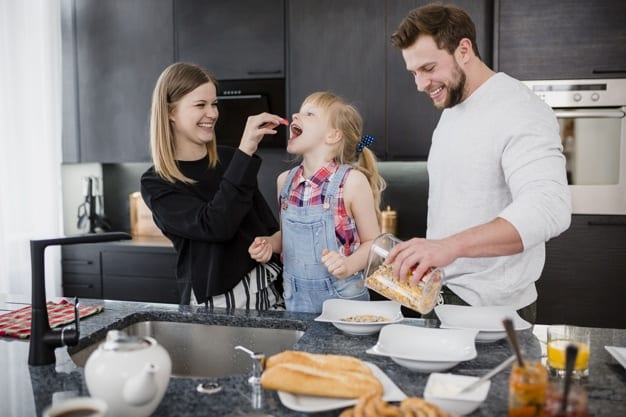 5. Increased Value
One of the main reasons people go for remodeling is because it boosts the value of your house. If you get your kitchen remodeled, it will increase your house's value by manifolds. Beautiful and modern kitchens impress buyers a lot. More often than not, it can be the deciding factor for the buyers. They can go ahead with the deal if they like the kitchen.
An old and outdated kitchen can reflect negatively on an otherwise nice house. Even if you are not planning to sell your house straight away, the remodeling of your kitchen will help you whenever you decide to put your home on the market. That's why remodeling can benefit you in the short-term and the long-term.
Whether you are planning to sell your house or trying to make your home look like your dream house, remodeling is the most beneficial option. It makes your kitchen better and safer than before.
Remodeling gives you the chance to make energy-efficient and cost-effective changes in your kitchen. So if you are tired of the look of your kitchen and want it to look more welcoming for everyone then get it remodeled today so you can start cooking and enjoying meals with your family in a beautifully designed modern kitchen.