Most of us spend a surprising amount of time in the kitchen. It's where we cook, eat, socialize, and snack. As the hub of the home, a kitchen should be attractive, functional, and conveniently organized. For these reasons and more, remodeling the kitchen is a popular project for many homeowners. If you plan to overhaul or update your kitchen soon, here are a few tips to keep in mind.
Make a Budget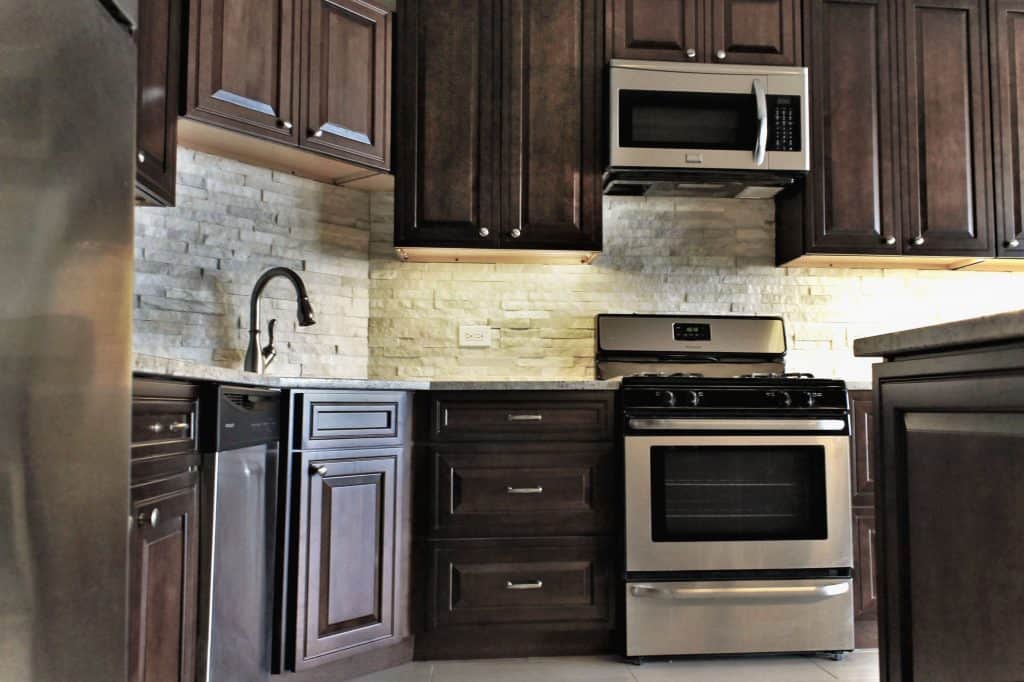 It's easy to get carried away when you remodel the kitchen. After all, there are plenty of spaces to improve or enhance, like walls, windows, cupboards, and cooking areas. But before your budget goes into overdrive, make a list of what you can afford to accomplish at present. You can always do more later as additional funding becomes available.
If you are remodeling, hopefully, you will be in the house a long time and it's worth taking the long-term perspective. Think about what would most tangibly benefit you, such as allowing for extra space or replacing an aging oven or refrigerator. It can be easy to think that you should get everything done all at once, but it can be surprising how much even opening the space a little or adding a few decorative touches can help. Even just going through your kitchen appliances, utensils, and cooking goods to get rid of what you don't need can help make more possibilities for your kitchen. Start with the basics and allow enough extra to cover essential décor that will make the project artistically meaningful.
Schedule a Timeline

Some renovations seem to go on forever, leaving the family without a food preparation room for weeks or months. Set up a reasonable and flexible schedule for an idea of how to plan the work and ensure it is accomplished on time. Even if you are currently limited in your budget and are only planning on small changes, for now, mapping out the future can help you save right now. It's important to have a goal to strive for. Add a little extra time for surprises, like more shipping time for cabinets, if needed. If you end up not needing that extra time, then you have just finished early.
Be sure to think about other concerns too. Arrange a substitute cooking or eating option so you won't be pressured to complete the project too quickly without proper construction. If you have a spouse and/or kids, set aside another space to eat and socialize together. Remodeling can be disruptive to the normal flow of life, but if you plan ahead, consulting your family or housemates, you can make sure it goes as smoothly as possible.
Consult Experts

You may decide to put the entire kitchen renovation in the hands of experienced kitchen remodelers. Or you may prefer assigning parts of the project to subcontractors, for example, experts who specialize in cabinets, window installation, countertops, or new flooring.
Even having an expert does not ensure that things might not go as planned, miscalculations can happen all the time. However, having experts present can make sure that such hiccups go over as smoothly as possible. This might be your first time remodeling, but professional contractors have worked on many more remodels and have experience dealing with most, if not all, of the problems that might come up.
Coordinate with Your Decorating Theme

Arrange your newly remodeled kitchen to blend with your home's current style. Choose patterns, colors, and design elements that go with the rest of your house. Check with a paint store or kitchen design expert for ideas on how to make your renovation unique while coordinating the new look with your existing theme. This does not mean your kitchen has to be boring or plain. It can fit in with the décor of your house by providing contrast.
Consulting an interior designer can help you get a look that fits with your home while being unique. Ultimately though, if something brings your joy, go for it! It's your house and you have to live in it. It should let you live as joyfully as possible. You don't have to conform to conventional wisdom.
Home renovations can be fun and exciting, but it requires proper forethought and thinking. Budgeting, planning ahead, consulting experts, and decorating to fit your house can help to have the best experience possible while getting the dream kitchen you have always wanted.
---
Lizzie Weakley is a freelance writer from Columbus, Ohio. She enjoys the outdoors and long walks in the park with her husky, Snowball.