Many people know Frida Kahlo, but not the whole story. Everybody knows that she represents Mexican Art. "La Casa Azul" (The blue house) is called the house of Frida Kahlo and Diego Rivera. "La Casa Azul" house is famous for the art, the colors, the decorations, and the heart of the house … The kitchen.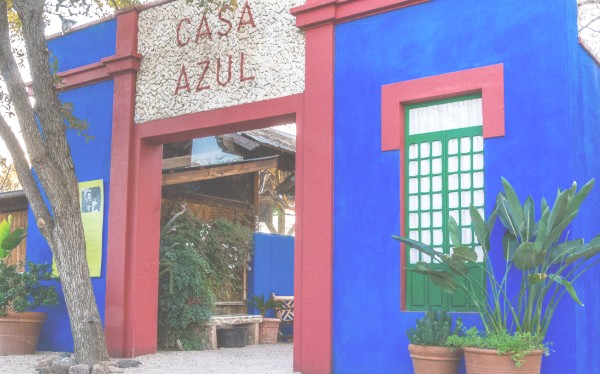 In all the houses the kitchen is different, the color, the layout, the cabinets, the floors, the dining room, .. etc. Frida's kitchen is very simple but the colors they use are somewhat cozy with yellow and blue colors. Frida Kahlo's sunflower-bright kitchen wall was festooned with tiny pots that spelled out her name and that of her husband, Diego Rivera.
In this blog we will show you some tips, so your kitchen can have a special touch.
Painting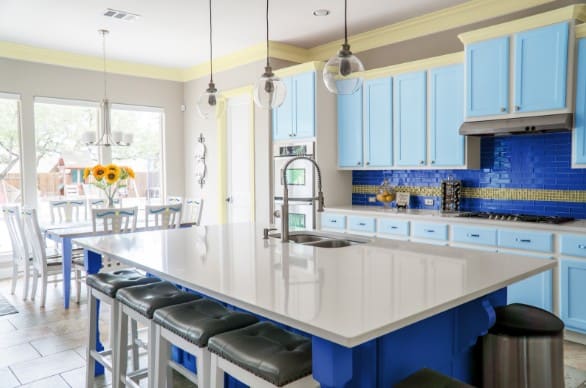 Yellow is a very cheerful tone, it is also an elegant color that can be easily combined. This color gives the light in the kitchen part and will make your kitchen look more spacious.
The Blue paint produces a peaceful, relaxing, wide, and fresh mood. This color will make your kitchen fresh, smooth, and fun.
Ceramic Tile
Mexican Tiles will give your home a special touch. They will give you a beautiful and lasting wall. It is also very easy to care for and clean. Most ceramic tiles provide bright colors, such as blue, yellow, red, etc. And inside they have different designs that you decide if they have the same pattern or they would be different each one.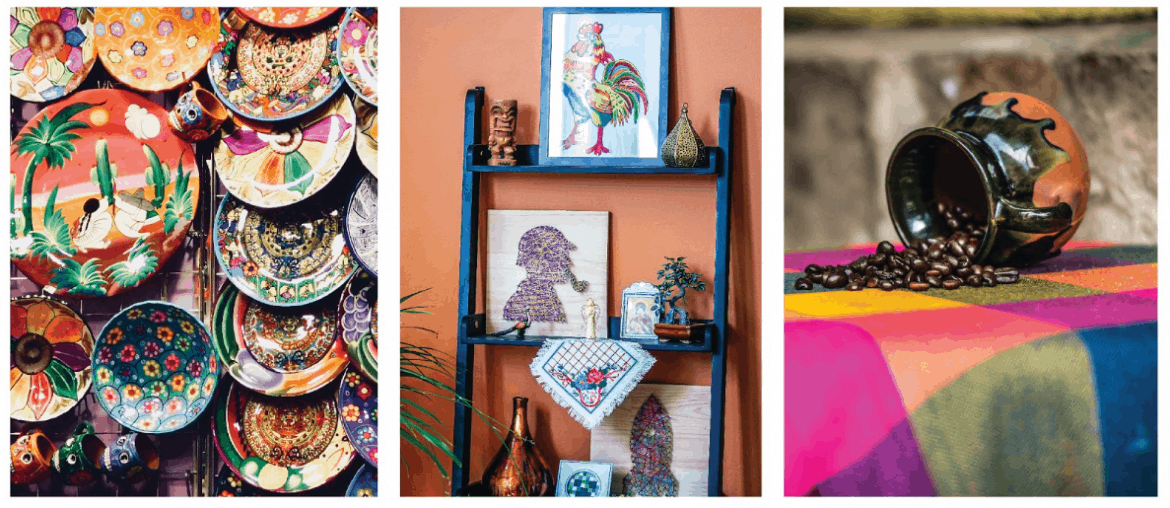 Decorations
Talavera dishes, spoons, and other containers can be art that your kitchen will love. These colors that everyone has will make a good combination to your kitchen, and your guests will be shocked by this decoration that will make you travel a bit with the Mexican culture.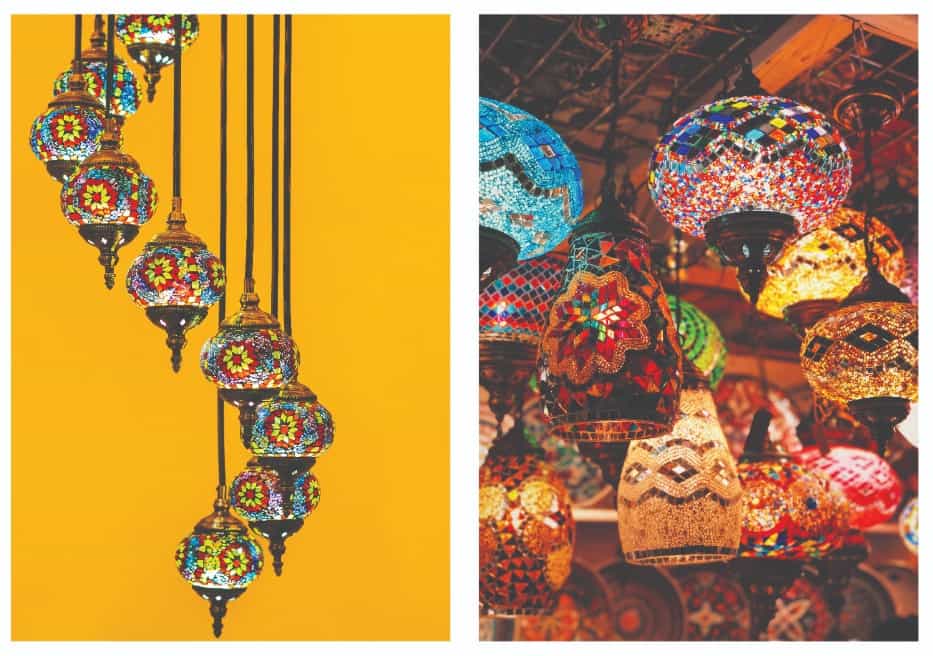 Lamps
The lamps will make your kitchen always with that special light. Together with the colors, you give your kitchen will make the difference. It will also have a good combination with the decorations that you have put in your kitchen.
Table and chairs
The chairs that Frida Kahlo has in her kitchen are made of wood with decorations. Do not be afraid to experiment with having colorful chairs and a table. You can even paint your own and have the decoration you want.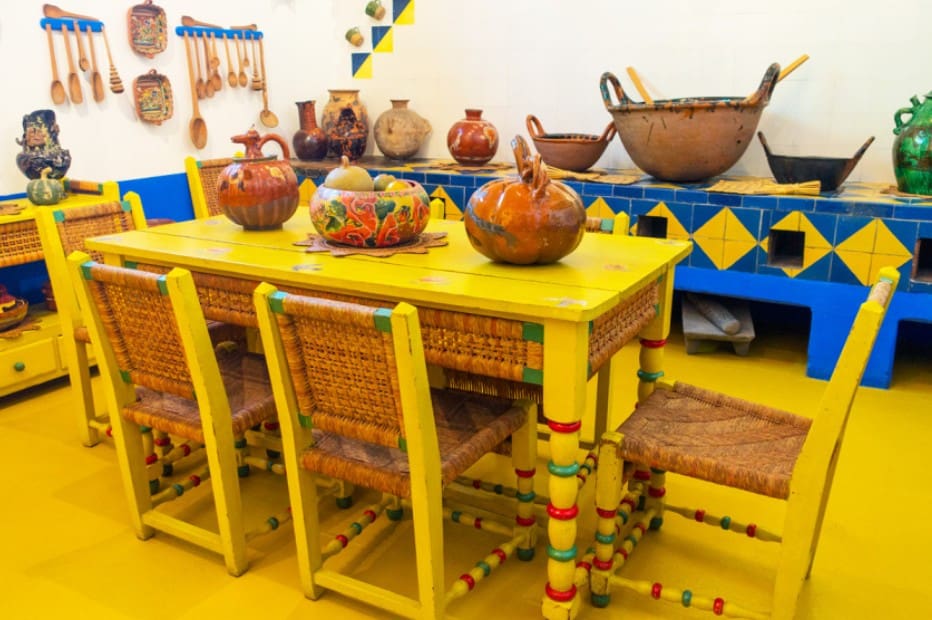 Do not be afraid to change your kitchen with a touch of Mexican culture. Change your floors, painting, ceiling, and also you can change your cookware. Travel through time and feel comfortable with all the colors we recommend. Make your kitchen colorful!