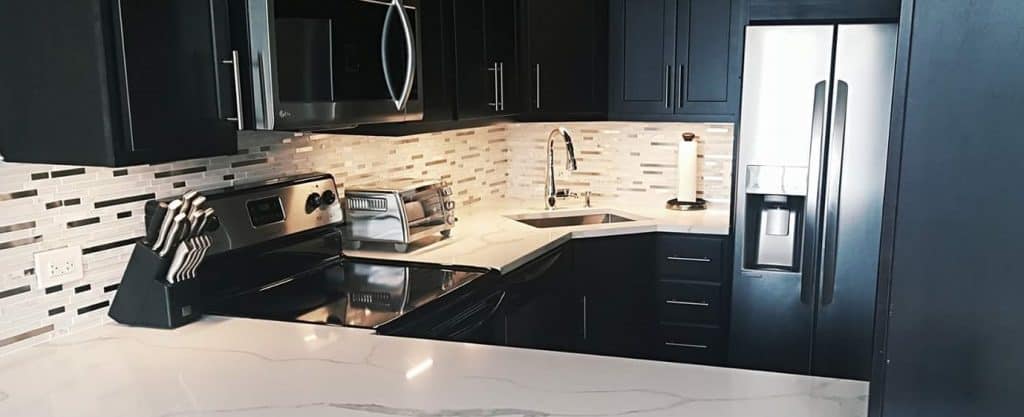 If you think only mansion-sized kitchens can look beautiful, then you're very wrong. Even the smallest of spaces can look stylish and be highly functional. All you need is a good design and a few handy ideas from the pros and your small kitchen will look chic and stylish. Here's your plan of attack.
Start with a good plan
Don't even start your kitchen design or redesign if you don't have any idea what you want your final product to look like. Rushing into things will only result in a lot of money, time, and space wasted, so make sure to start with a good plan. If you can't visualize your ideas or have trouble putting them into words for your contractor, you can use this handy design app that will let you choose colors, materials, and finishes and achieve a better design.
[twenty20 img1="57920″ img2="57921″ width="60%" offset="0.5″ align="right"]
Seek professional help
Once you know what you want (even if all you have is a rough idea), you can start searching for the right contractor for the job. Bringing your idea to life can be very tricky, especially if you have a small space to work with. That's why homeowners in places like Australia who want to build a smaller home often hire pros who will help them with the design and handle their building. For instance, because of the huge demand, architecture firms from Melbourne started offering a complete service range that includes everything from design and drafting to engineering and budgeting. So, if you manage to find a company like that, make sure to invest in them and you'll certainly be happy with the results.
Focus on functionality
Unfortunately, a small kitchen doesn't have enough space for many different amenities, especially if cooking is your priority. So, make your kitchen design focus on meal prep and functionality. Install all the appliances and workstations you need first and let the rest come later. If you really want to save some space, you can even invest in scaled-down appliances and opt for a single instead of a double sink.

Choose the right color
The color of your kitchen will greatly affect the way you perceive space and its size. The color of your walls, appliances, countertops, and accessories should be just right. Your safest bet is to go pastel or white since these colors reflect the most light and make space seem bigger, higher, and airier. However, a splash of bold colors here and there can also be very effective and boost style in your space.
Opt for open shelves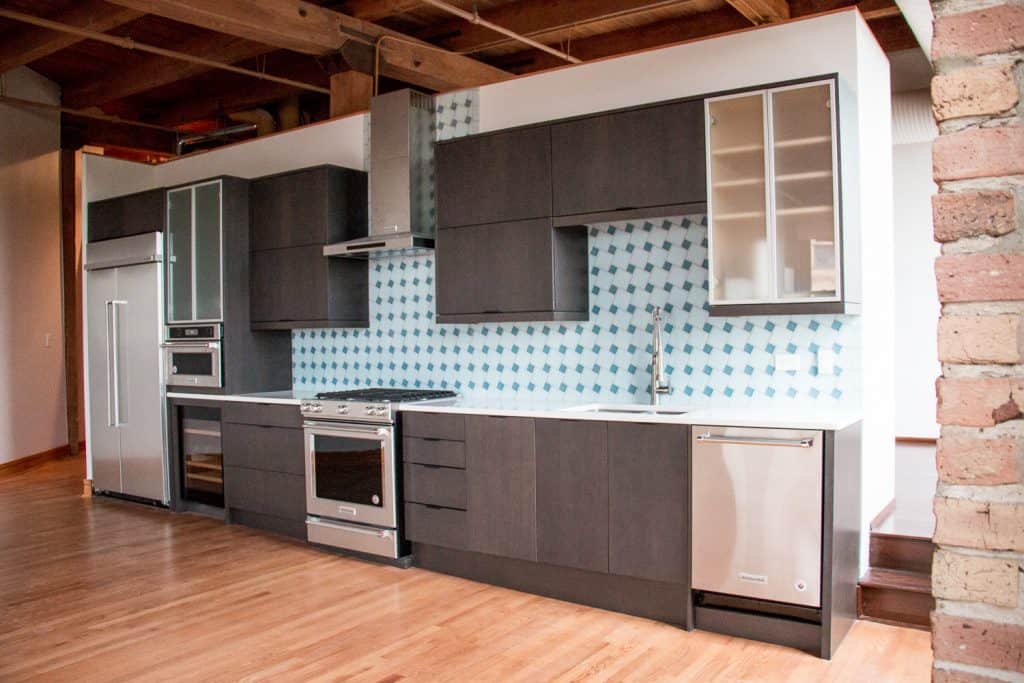 If you feel claustrophobic every time you enter your small kitchen, your towering kitchen cabinets might be to blame. They create an overall boxed in feeling and take up a lot of your visual space. However, if you replace your closed cabinets with open shelving, hanging pot racks and magnetic holders, your kitchen will look more airy and spacious. Plus, you'll not need any additional decoration when you have your shiny pots and pans gracing the space.
Employ glass
If open storage looks too cluttered for your taste, you can invest in some glass door cabinets instead. Glass, in general, brightens up space and takes up zero visual space, so feel free to utilize it in your small kitchen. A glass or mirror backsplash will also look amazing and make your space look bigger.

Invest in good lighting
A small kitchen will greatly benefit from good light, especially if you strike the right balance between task and general lighting. If you want to add ample task lighting to space (and boost drama), you might want to install some hanging pendants. Opt for a modern design and LED bulbs that will provide you with good illumination.
These design tips will help you rejuvenate your small kitchen and make it functional, stylish, and chic. Soon, you'll realize that size is not everything, and that good design and smart ideas play a much more important role.
---
Guest article by Chloe Taylor. Chloe is an art historian and recreational ballet dancer. Her biggest dream is to travel the whole world and take stunning photographs of beautiful places. She also enjoys learning and writing about home design, since she is crazy about aesthetics. She is a regular contributor to Smooth Decorator.