When upgrading a kitchen, a lot of the finer details can be missed. Right when you think you've finished the project, you actually find out you have to put more money toward parts of the kitchen that you didn't expect. To ensure your kitchen remodel stays on budget, here are four overlooked updates that you should make to your kitchen. The following four tips can ultimately add value to your home and largely improve its function and visual appeal.
Water Heater
When was the last time that your water heater was inspected? Most water heaters can last for around ten years. However, it doesn't hurt to have it examined from time to time. A broken water heater can cause more damage than a suddenly cold shower. It can actually flood your house. When you're doing a kitchen remodel, it isn't a bad idea to have a water heater installation service performed, too. That way everything is done at the same time and you can rest assured the heater won't flood your house.
You might not typically think of your water heater as part of your kitchen, however, it can make a big difference. A well-working water heater will provide the right temperature of water to your kitchen, which makes washing dishes more efficient. It will lead to a better working dishwasher as well. Don't forget function when you are doing a kitchen upgrade.
New Plumbing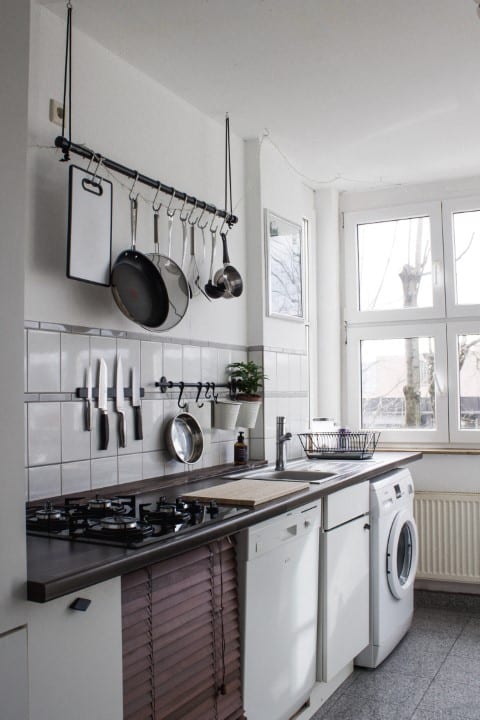 Another area that is often overlooked in the kitchen is the plumbing. When was the last time the pipes for your sink were cleaned or inspected? If your house is older, then your pipes might need to be replaced. Over time, pipes can start to degrade and become rusty. To prevent a burst pipe from occurring in your kitchen, it may be worth it to have a plumber inspect them.
Leaks from your plumbing can become common in kitchen areas as your house ages. It's never a bad idea to get it checked from time to time and a kitchen remodel is the perfect opportunity to do so. It can also allow you to upgrade some of the systems to be more modern or upgraded. For example, consider adding in a pasta arm to help you fill up large pots on your stove for a little extra luxury. Your plumbing might seem insignificant since it is hidden from your eyes, however, it can lead to better kitchen function now and for years to come.
Backsplash
How often do you clean your backsplash? In areas where a lot of cooking occurs, it can be easy for tiny debris from food to splash onto the walls. Food that is left there can be a great source of food for bacteria, bugs, and other unpleasant things. When performing a kitchen remodel, it might be worth it to do away with a backsplash that's tiled. The tiny cracks between the tiles can make it so bacteria have a safe place to grow.
There are a lot of options for backsplash alternatives nowadays. You can go the luxurious route and find a large slab of marble to add as the backsplash instead. This might be costly upfront but can add a lot of value and visual appeal to your kitchen. A more trendy option may be using chalkboard paint to create a wall surface you can write on. It can become a place to display your menu for the week or inspiring quotes. Think outside the box and consider changing up your backsplash in a basic remodel.
Compost Bin
One update that you can make to your kitchen that can also make it greener and more environmentally-friendly is to include a compost bin. You likely a lot of food waste in your home. Instead of throwing it out, put it to use. That compost can then be added to your garden for a nutritious soil additive. If you want to move toward a low-waste lifestyle, this will be one of the biggest things you can do. It's more convenient than driving your food waste to a compost area yourself. It will also give you more confidence in your effect on the environment. Your overall carbon footprint will be lower.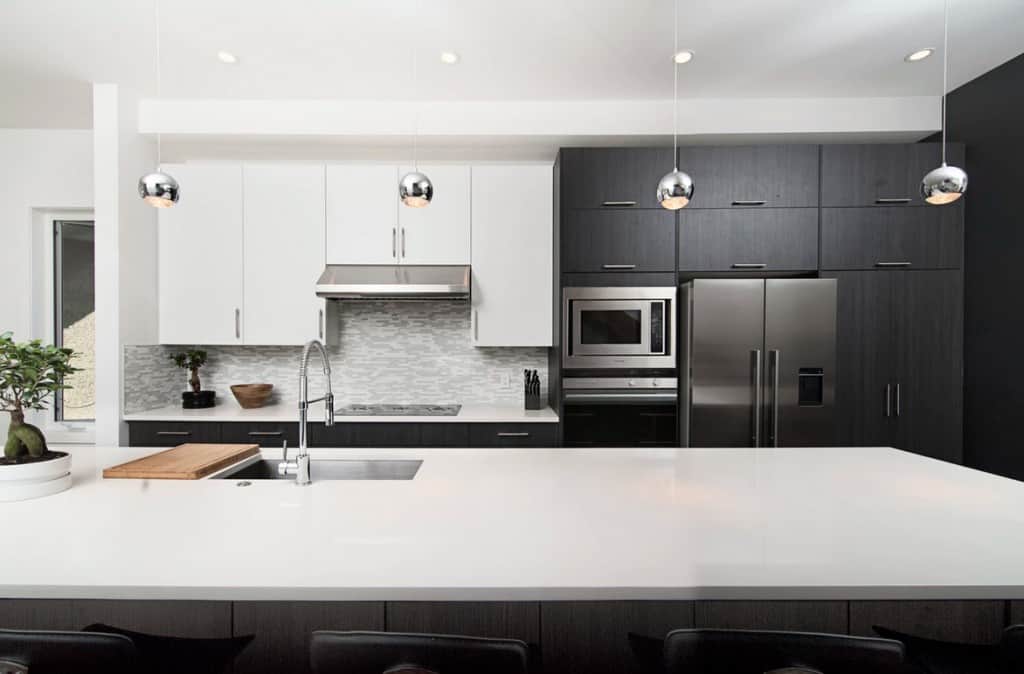 A kitchen remodel can be a great opportunity for you to make some serious upgrades. Don't only focus on the visual design aspect, but remember some of the functional ones as well. The above four updates can make your kitchen remodel functional as well as look great. By performing them, you can save money later on repairs and add significant value to your home overall.  If you are carrying out a kitchen remodel now or in the future, remember these updates and consider them in your plans.