As summer comes to a close and we're entering colder months, it's time for your home to be accommodated for fall. With trends coming and going, every season dictates new ways to decorate and refresh. Sprucing up your house is always good, you can clean out, rearrange, or renovate to prepare for fall and winter. With some easy tips and tricks, you'll be cozying up to your home in no time!
A Warm Front Porch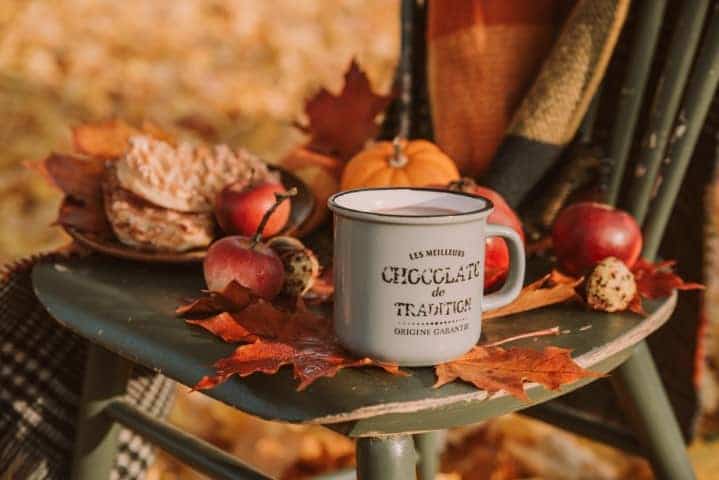 Your entryway or foyer is the first place that you see when you walk into your home, making sure it's inviting is essential. Getting a festive coir floor mat to place in front of your door will set the tone for fall. Coir, or coconut fiber, is a natural fiber derived from coconut husks and is often used to make doormats. It is an eco-friendly, sustainable material, with the added benefit of being water-resistant and durable against dirty shoes!
Adding some outdoor furniture will welcome any neighbors to come up and sit down for a chat. Depending on where you live, there are different recommendations of the material of the furniture you should have. A couple of rocking chairs, or a hanging love seat, will perfect your porch styling. Getting some fall-colored cushions as an added comfort will complete your porch look. All you'll need is some warm apple cider and you'll be set!
Pumpkins and gourds are a staple when it comes to fall decorating. For a farmhouse fall style, you can create a pumpkin display by placing them in crates or storage baskets. Adding some faux fall foliage to the basket will make a homey aesthetic, and having it sit out on your front porch is a creative and fun way to decorate! A well-styled front porch will create a welcoming atmosphere, especially if you have guests over frequently.
Indoor Home Accents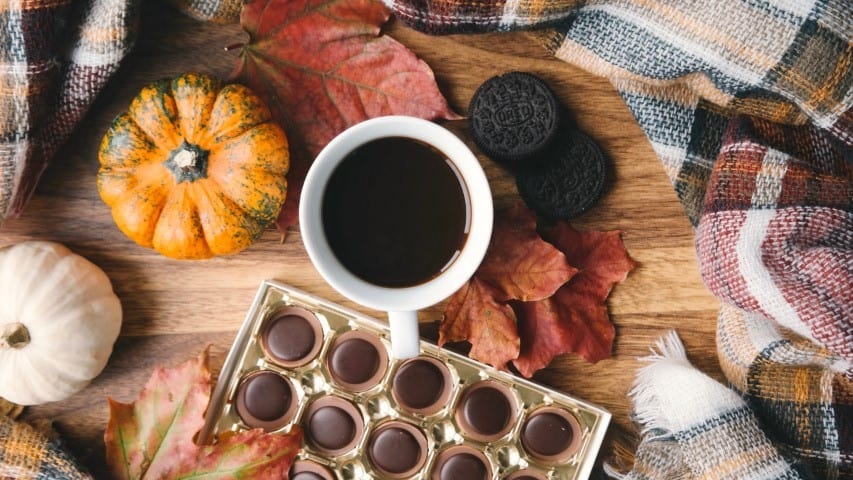 There are tons of ways to match your outdoor decor to the inside of your home. Creating a lavish autumn tablescape will catch any viewer's eye when walking through the home. To make a more striking layout, add fall garland to the center of your dining table. Throwing in some natural elements such as acorns and twigs and will be sure to enhance your tablescape as well! A fun family idea can be to go out and collect them on a crisp fall day. Plaid, a popular pattern for the season, can be fused into the design to bring yet another layer of comfort into your dining room.
Your living room should be outfitted properly to ensure that you're settled in for cool nights. Hygge, a Danish practice, is the idea of infusing elements into your home that make you feel happy and content, creating complete coziness. Adding a chunky knit blanket to curl up with is an instant way to get this feeling. Candles will also create a moody ambiance, and by incorporating fall scents such as cinnamon, vanilla, or chai, you'll be transformed into the fall spirit.
Exterior Updates

An easy update to increase your curb appeal is to paint your front door and breathe new life into your porch. If your door is already in pretty good condition, you won't need to strip it before repainting. A dark rich color will pair well with the colors of the season, and the outdoor decor that you style around it. Adding a wreath that has bright seasonal colors such as orange, browns, and reds will finish off your newly refreshed door beautifully!
For every season, there are different home projects that are ideal for the weather. When it starts to transition to fall, exterior house improvements are recommended. Because summer is a popular time for hiring laborers to conduct projects, waiting until fall will open up more availability for workers, and maybe less expensive than if you had hired in June or July. Also, with the temperature dropping, there is no worry about intense summer weather with the risk of heatstroke. House painting, siding, and deck/patio improvements during the fall provide the most return on investment.
With planning and a little time, you can prepare your home for the fall easily! Making sure everything is set for when it starts getting colder will make your life a lot simpler, meaning that you'll be able to spend more time with family and enjoying all the perks of fall!