Colors play a vital role in the overall aesthetic of your home. It is an important thing that you consider when designing or renovating your interior.
Are you getting confused about the selection of color for your home?
If yes, here are some tips for you on how to choose the color scheme for an interior that will help you in designing your house. Have a look!
1. Find A Shade That Complement White Ceiling in Kitchen
Contrast colors in the interior look stylish and impressive as well. Try to choose a shade that complements the white ceiling in your kitchen. Gray is the color that is contrasting to white and also complementing it. Choose gray for kitchen cabinets while keeping the ceiling and door frame white in the shade.
Further, to complement gray you can choose black granite for the kitchen shelf. This I show the combination of gray, white, and black will spice up your cooking area in many ways.
2. Design The Bedroom With Your Favorite Color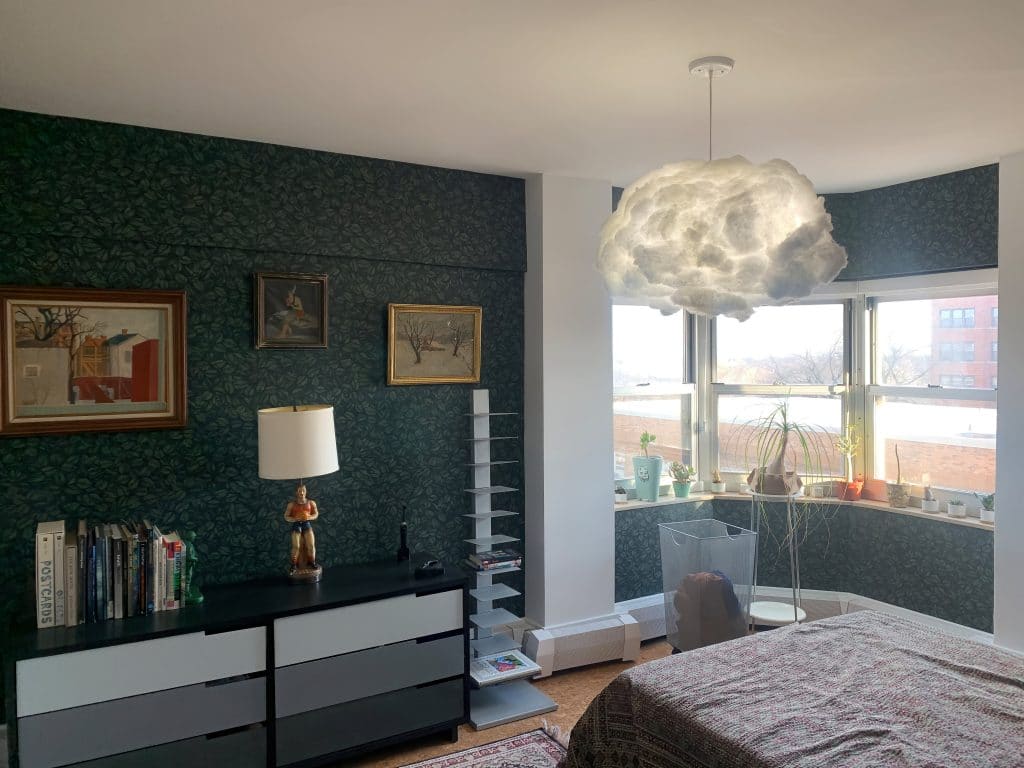 Is green your favorite color and you want to include it in your interior?
If yes, then the bedroom is the best place to use green. Highlight a wall behind the bed with green shade while use white for other walls and ceiling.
This color scheme of green and white will spice up your space in many ways. Also, these two colors compliment each other while making the room look trendier. You can use the other dark color of your choice instead of green in your room.
3. Get Creative With Dark And Light Hues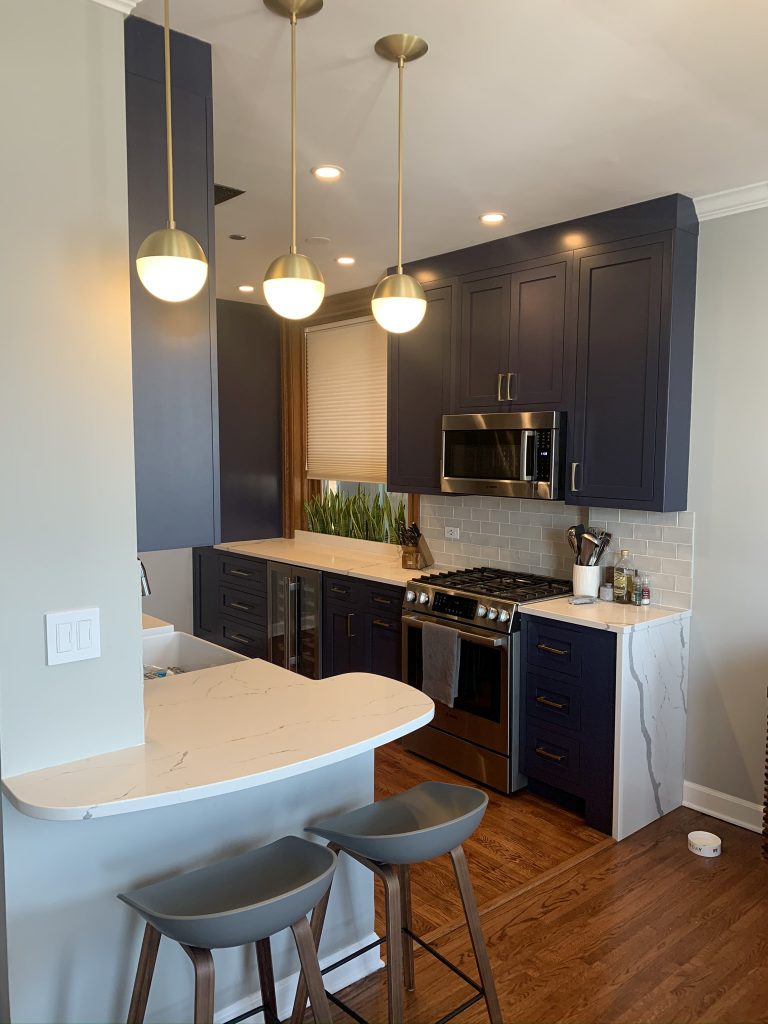 You don't have to learn color theory to get great ideas for your kitchen. Just mix and match dark with light hues to create a perfect kitchen island.  
To add more interest in the kitchen, use more than two colors that complement each other. For example, use light wood ply and gray for kitchen cabinets. Use gray for half cabinets while choosing light wood ply for left side cabinets in your cooking space.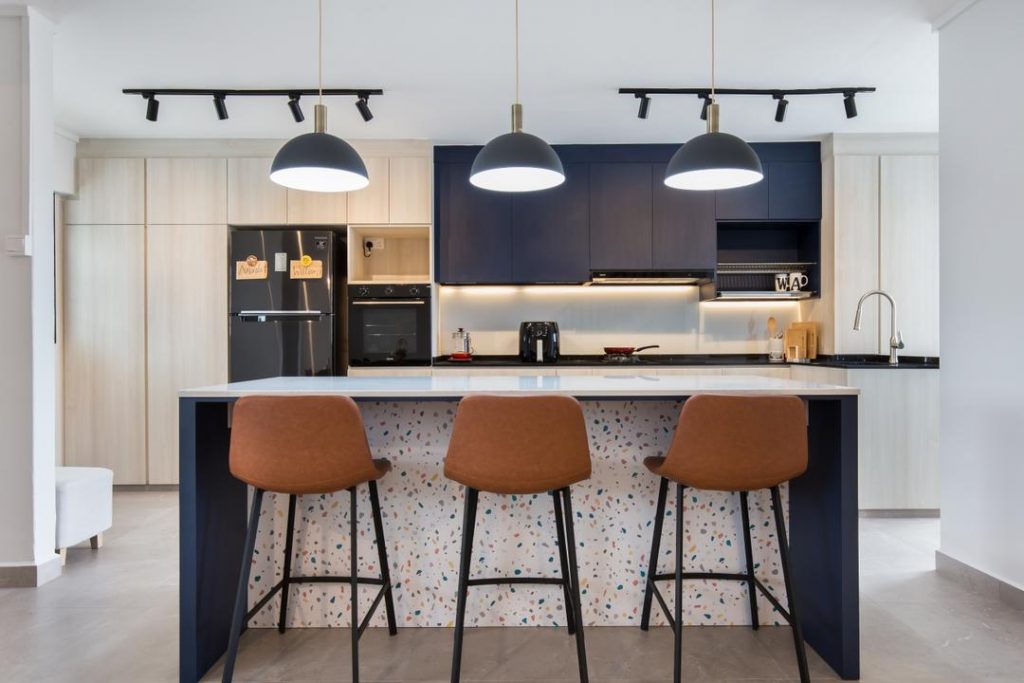 For the breakfast area, you can use blue and white with a multicolor texture. Choose gray-colored pendant lights to complement the colors in the kitchen. Take an idea from the above inspiration.
4. Neutral Shade For Steps Of Stair And Feature Wall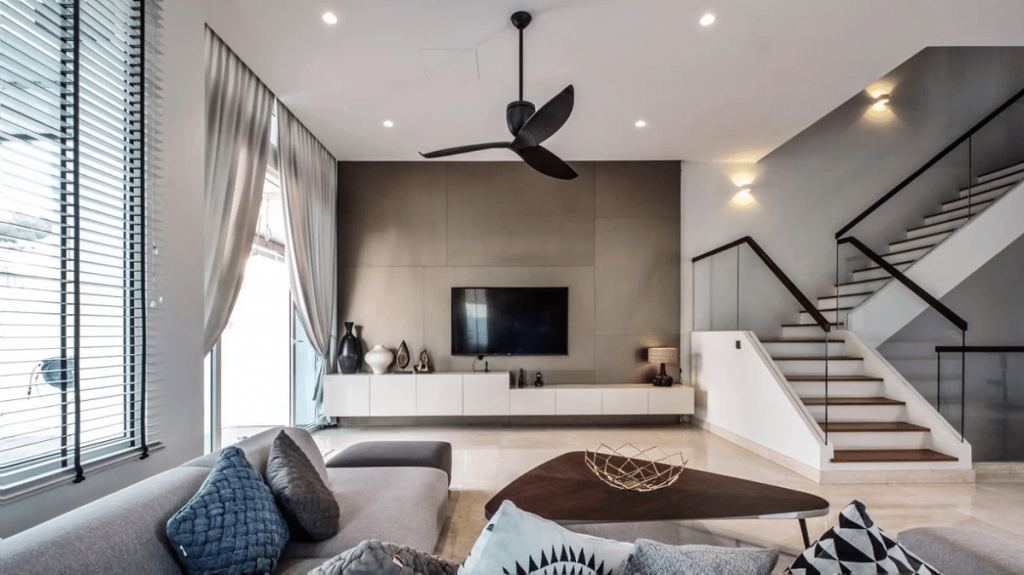 If neutral is choice, then you can use white, beige, and wooden hues in your interior. Keep walls and ceiling of living room white while using a beige shade for a feature wall. Moreover, when you use a different shade for the entertainment wall, it will add more interest to your family room.
In addition, focus on the design of the staircase in the living area. You can also use the combination of white and beige shade on stair steps. Use glass for the stair railing as this is the latest interior trend.
Take the idea from the above inspirations to design your home with beautiful colors.