One of the primary reasons people take on new remodeling projects is to add additional value to their home before sale. And while many projects can take a while, one that can be done relatively quickly and cheaply is a fresh coat of paint.
We've talked before about how trends in color change every year, but the effect they have on people is rooted in color psychology.
Zillow's Paint Color Analysis looked at more than 32,000 photos from sold homes around the country to see how certain paint colors impacted their sale price on average when compared to similar homes with white walls.
At the end of their study, one color rose to the top and consistently returned additional value.
And all day and all night and everything he sees is just blue
Zillow's research team says that using blue throughout your house can add thousands to your sale price. Keep scrolling for the breakdown.
Blue Kitchen

Light blue walls or blue accessories can be a good way to break up a white kitchen. Or if you have the money to spend, blue granite adds a dramatic impact to any kitchen. These kitchens sold for a $1,809 premium.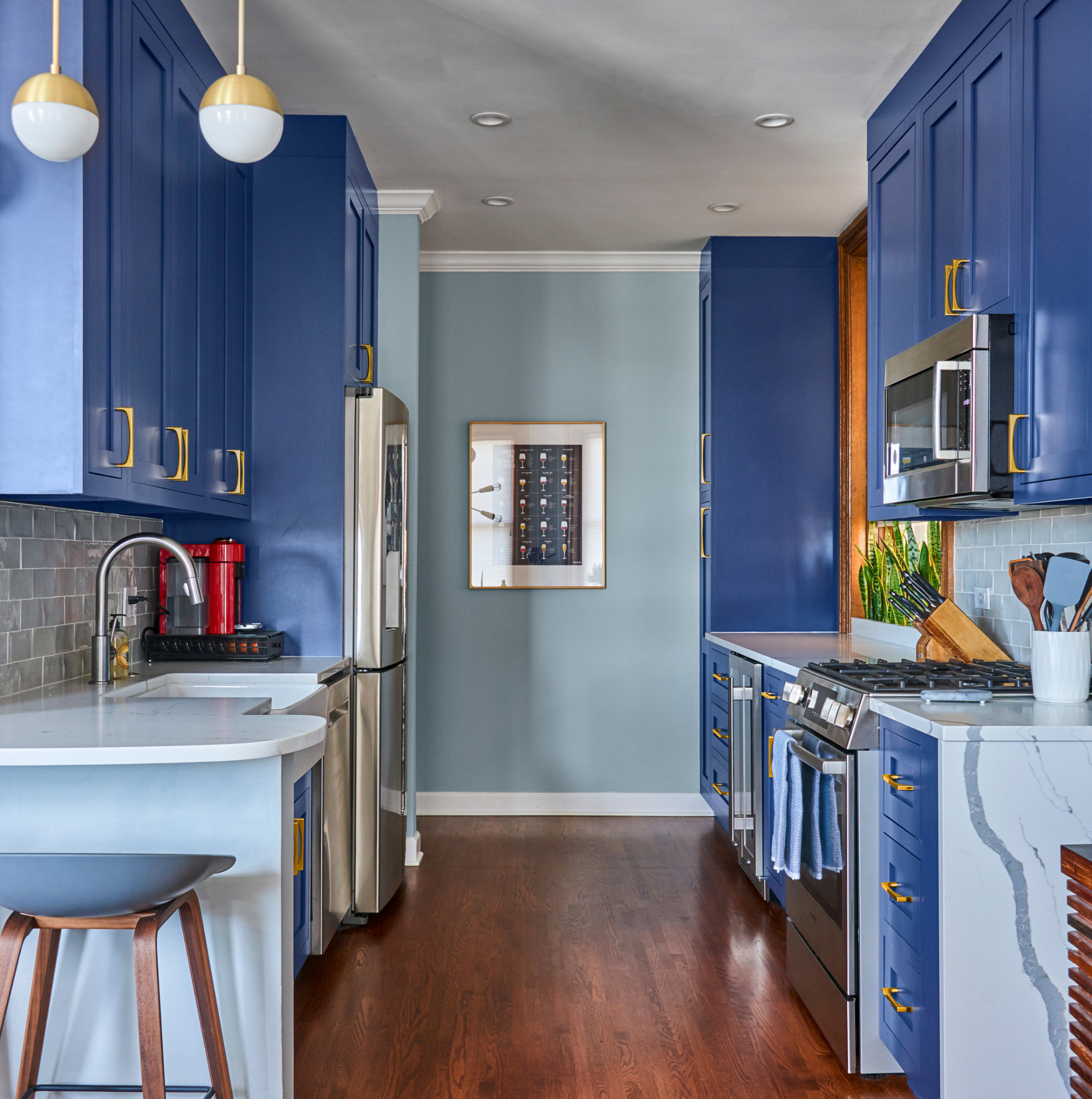 Blue Bathrooms

Blue bathrooms are classic, you've definitely seen a few. But specifically with pale blue walls, these houses sold for $5,440 more than expected. Since most bathroom fixtures tend to be white, light blue is a good pairing and makes even small powder rooms look bigger and brighter.
Dark Blues
Most of this study specifies pale blues as bringing the big bucks. If you're more drawn to darker shades, bedrooms and dining rooms are the place. Cadet and navy blues add calmness to a bedroom and sophistication to a formal dining room.
Blue Doors
Colorful doors are the new trend, especially in suburban neighborhoods where an HOA might want to limit any outlandish exteriors.  While red tends to be the most popular choice, dark navy blues and slate gray sold for $1,514 more.
And if you don't want a blue house with a blue window?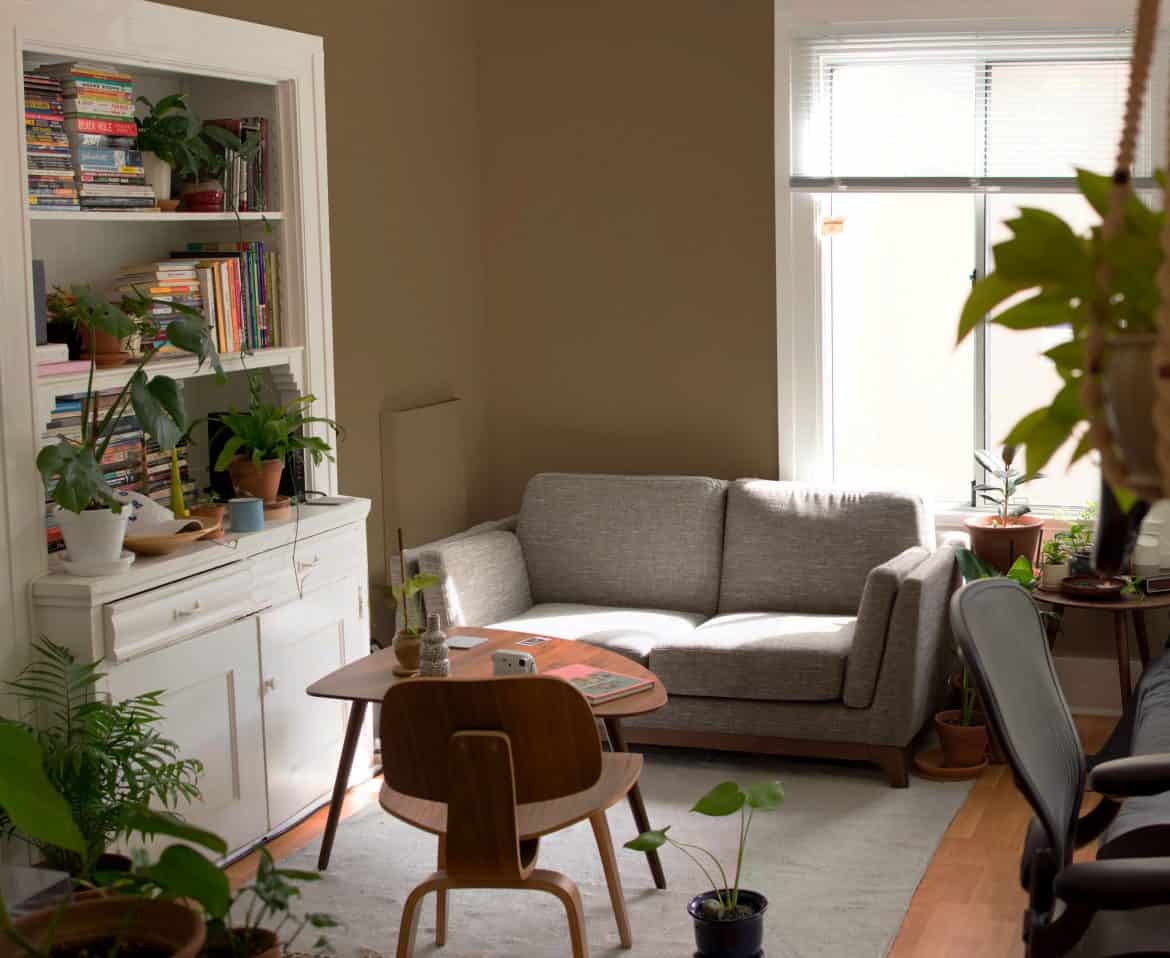 (I'll stop with the Eiffel 65 lyrics, I swear.)
So maybe you aren't feeling blue, but still want to see the green. What other colors will increase your home value?
Taupe and greige, the classic warm neutrals, can be used anywhere. They fade well into the background without being as cold as gray or as sterile as white. Especially in Chicago, Zillow found that a living room in one of these neutrals can add up to $1926 to your asking price. Similarly, painting the exterior of your home in these colors gives it a classic look, increasing the value by more than $3000.
Homes with darker, more style-specific walls like terracotta dining rooms sold for $2,031 less than expected. However, a lack of color may have the biggest negative impact. Homes with white bathrooms sold for an average of $4,035 below similar homes.
"Color can be a powerful tool for attracting buyers to a home, especially in listing photos and videos. Painting walls in fresh, natural-looking colors, particularly in shades of blue and pale gray not only make a home feel larger, but also are neutral enough to help future buyers envision themselves living in the space. Incorporating light blue in kitchens and bathrooms may pay off especially well as the color complements white countertops and cabinets, a growing trend in both rooms."

–  Svenja Gudell, Zillow chief economist