Whether you're choosing a backsplash for your kitchen or remodeling your 5th bathroom, there's always more to learn about tile. If you've ever had trouble telling your terracotta from your travertine or a bullnose edge from a battiscopa, we'll break it all down for you here.
Abrasion Resistance
A tile's ability to withstand foot traffic and friction. The Porcelain Enamel Institute's abrasion scale goes from 0 (not recommended for floors) to 5 (heavy commercial) to help you determine how well a tile will wear.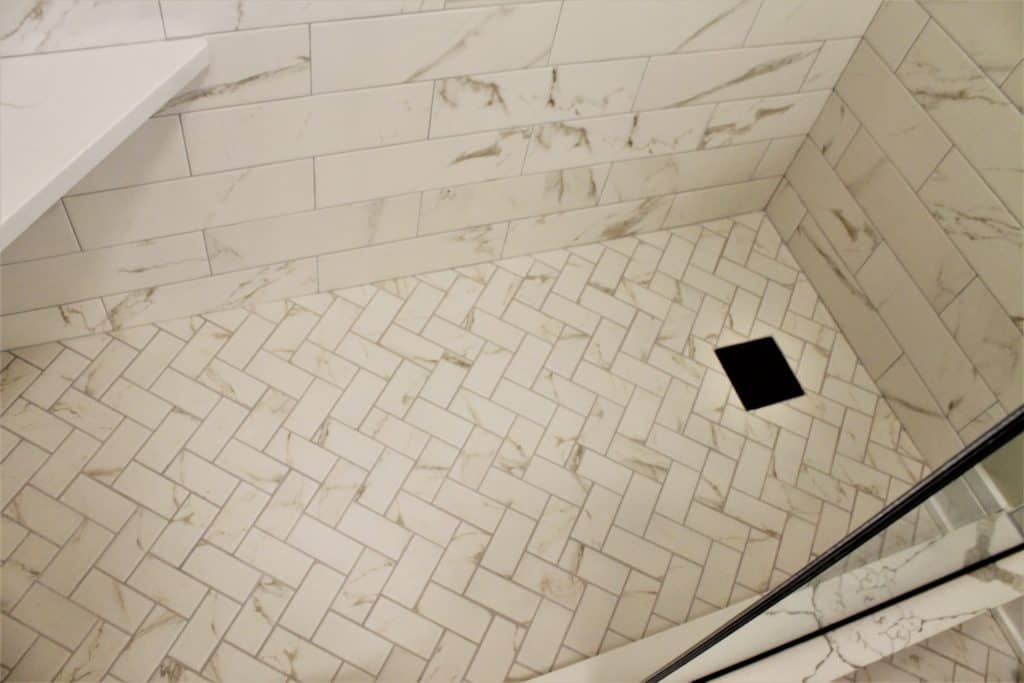 Absorption
The amount of moisture a tile absorbs expressed as a percentage. Vitrified porcelain rates low (less than 0.5 percent), semivitrified tiles absorb 3 to 6 percent, and standard glazed wall tiles absorb 10 to 20 percent. This figure dictates where to use certain tiles and their durability with temperature fluctuations.
Adhesive
A substance used for bonding tile to surfaces. Other common names thin-set, glue, mud, mastic, mortar, and paste.
Backing
The material used as a base for tile installation.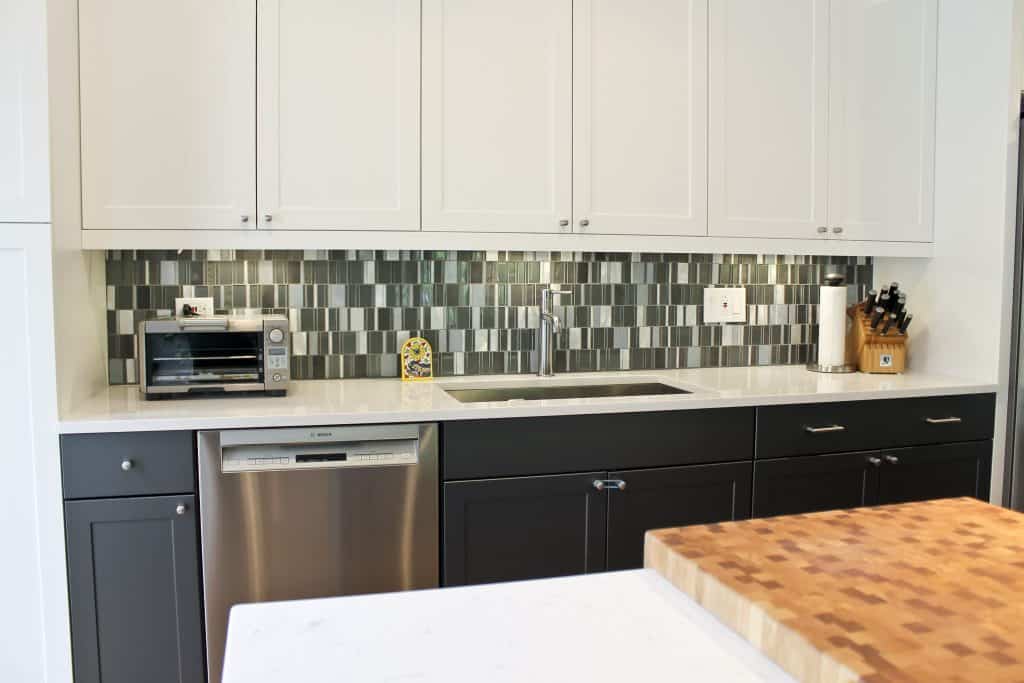 Backsplash
The area located between the countertop and upper cabinet in a kitchen.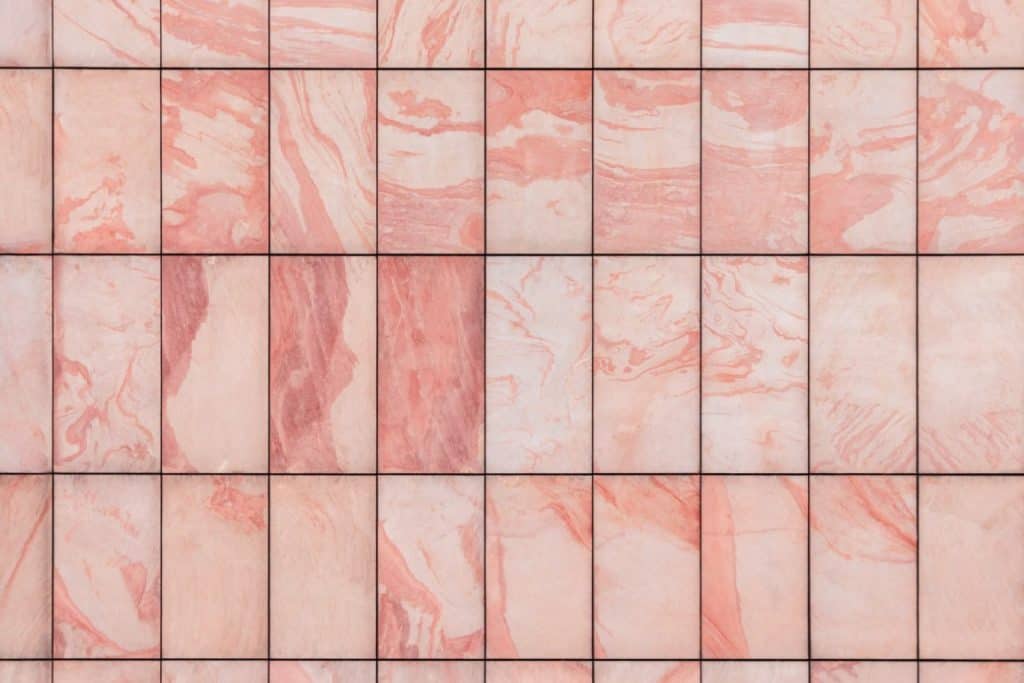 Batch
A lot of identical tiles from the same production run. Colors vary from batch to batch. For a consistent look, use tiles with the same batch number in one area, especially with plain tiles.
Beveled Edge
Edge treatment is done to tile and stone that slopes the edges all the way around the surface of the tile.
Body
The primary structural part of a ceramic tile, excluding the glaze.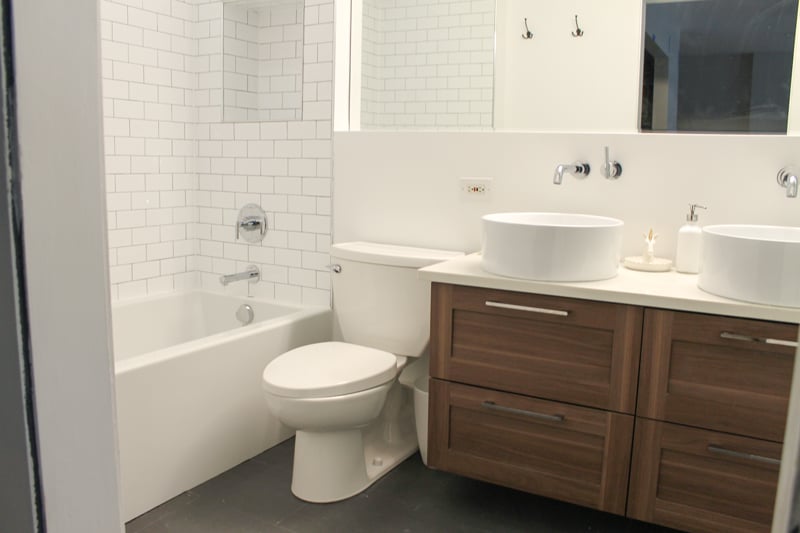 Broken Joint
Tile installation where each row is offset for half of its length. Also known as brick joint or staggered pattern.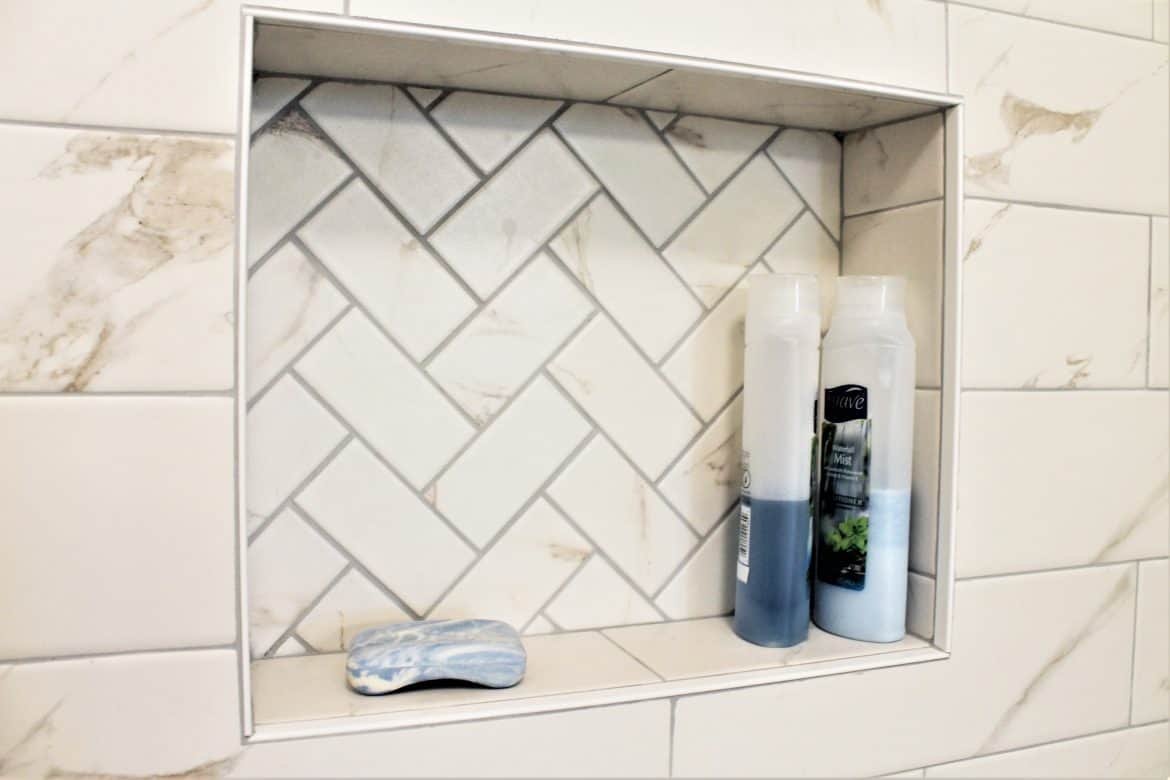 Bullnose (Battiscopa)
A trim tile with a rounded, finished edge.
Caulk
The soft, water-resistant plastic material used to seal joints and make tile joints watertight. Helps resist staining, mold, and mildew as well as allowing movement between any adjoining surfaces.
Cement Board
A panel normally ¼" or ½" thick made of cement, reinforced with fiberglass used as a substrate for tile installation.
Cement tile
A pressed, not fired, tile. Handmade cement tiles are trending because of their natural look that mellows with age. With their diverse range of classic and modern colors and patterns, they are popular for indoor and outdoor floors.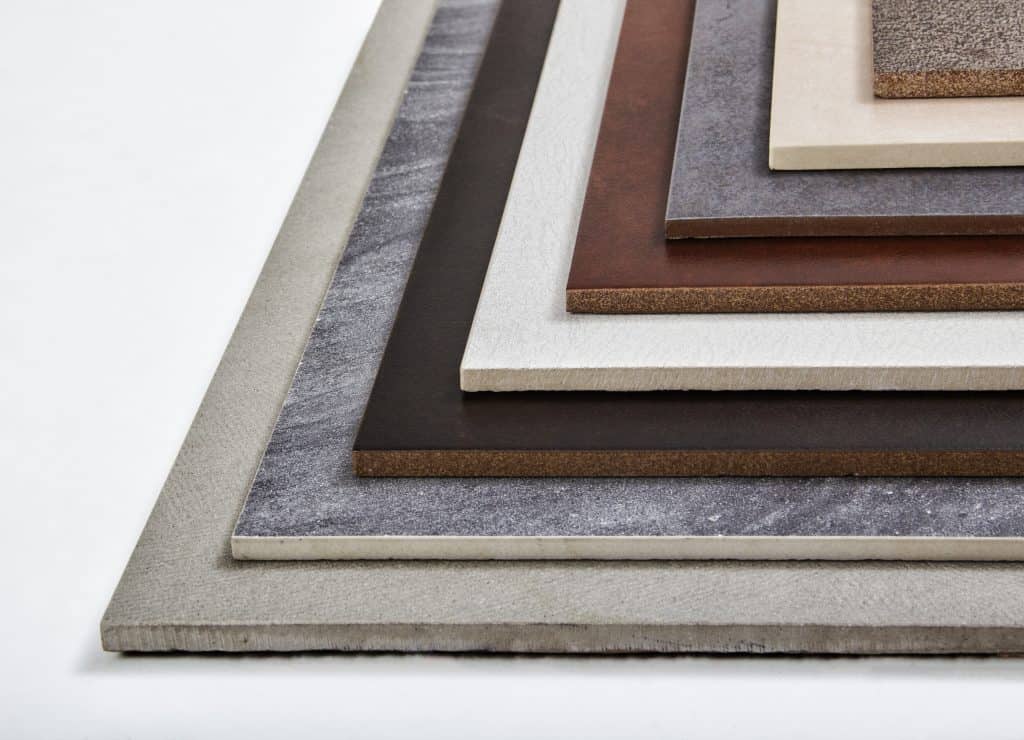 Ceramic tile
Classified as non-porcelain and porcelain. Nonporcelain, usually with a decorative glaze, is softer and less durable than porcelain, which has a slightly different composition and was fired at higher temperatures. For the tile shopper, "ceramic" usually refers to non-porcelain ceramic. These work for walls and floors, and areas with lighter wear than porcelain.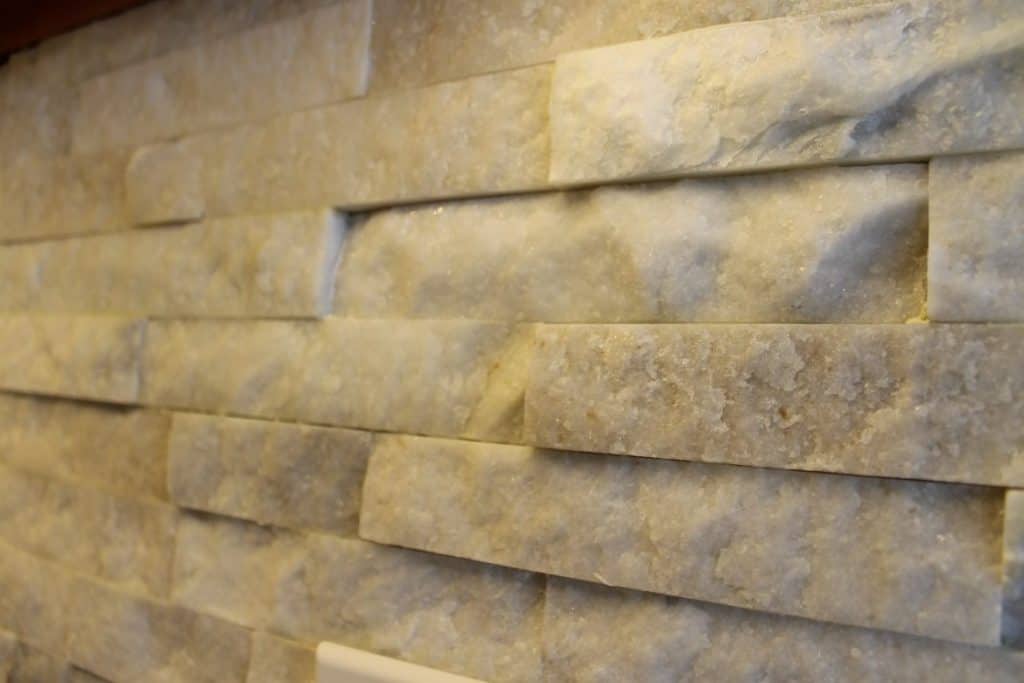 Chiseled Edge
A process of mechanically chipping the tile edge, thus giving the stone a rustic, aged appearance.
Coefficient of Friction (C.O.F)
The measurement of resistance to friction is related to the effect of how smooth or rough a surface is to prevent material to "slip" across the surface.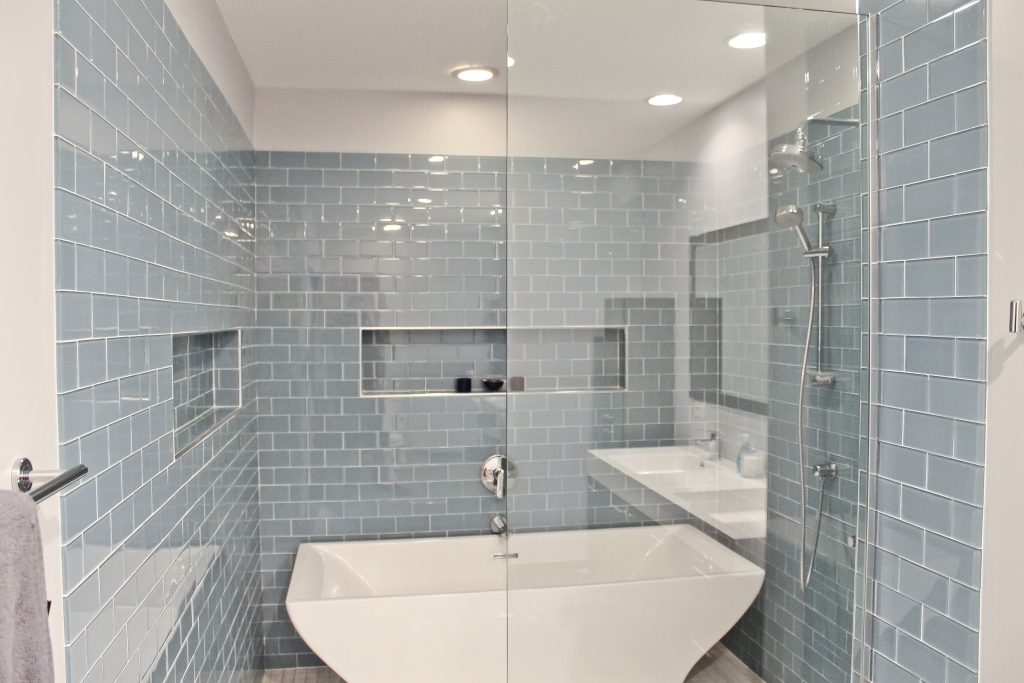 Cotto
Italian for "cooked." It refers to the firing process. Monocottura tiles are fired once at a high temperature. For bicottura tiles, the body and glaze are fired separately, resulting in a less-scratch-resistant tile best suited to walls.
Cove
Concave trim tile having a convex radius with a flat landing on the bottom edge. Used at the junction of a wall and a floor, often in bathrooms and kitchens. It's considered hygienic and easy to clean, but it doesn't come in all tile ranges.
Cross Cut
A process of end-cutting blocks of stone yields a less-linear, more rounded, "wavy" pattern on the stone's surface.
Cure
The time period that a tile installation setting material must be undisturbed and allowed to set for it to reach full strength.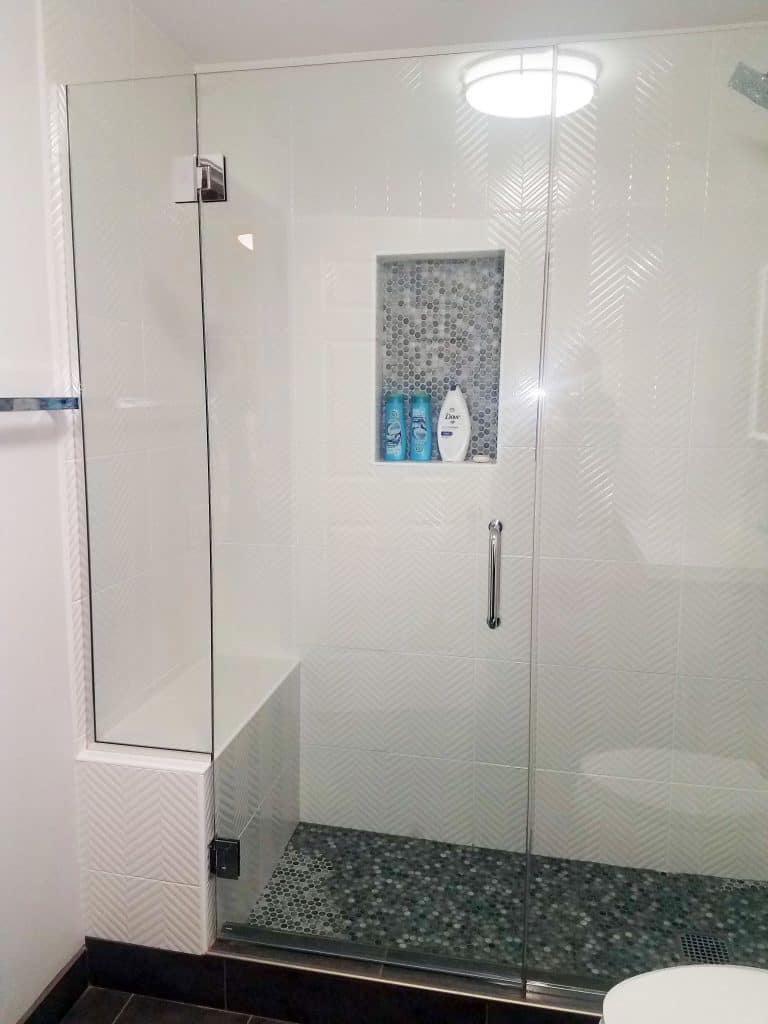 Dimensional tile
A three-dimensional tile with a sculpted surface, resulting from new tile technology. The effect can be subtle or dramatic.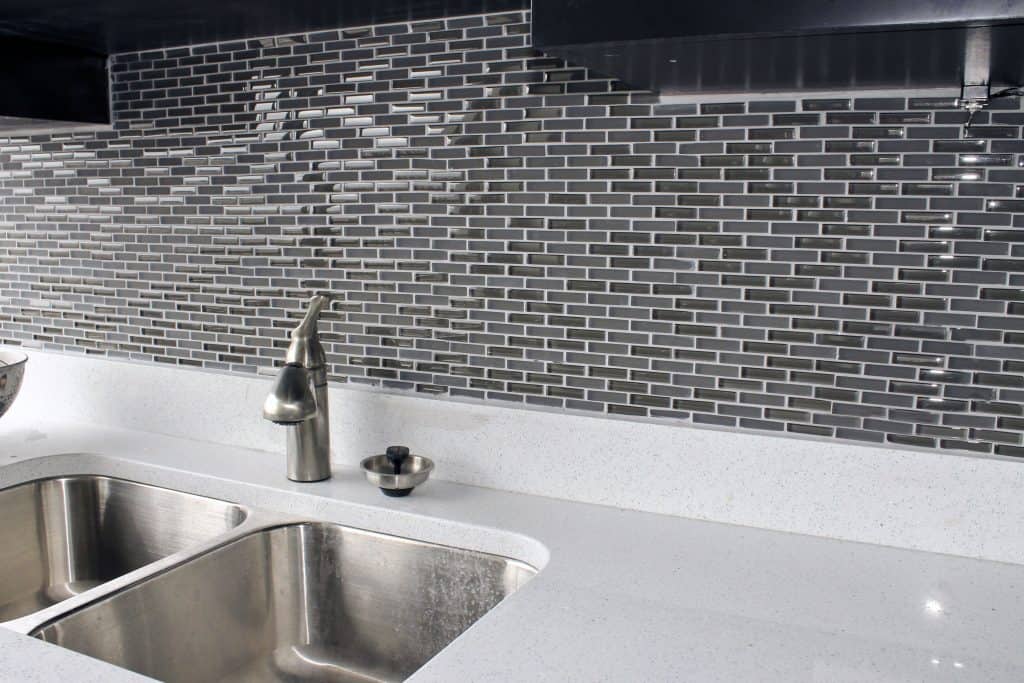 Epoxy
A two-part grout system consisting of epoxy resin and epoxy hardener. Made to have impervious qualities, stain and chemical resistant. It's costly, has a plastic-like look, and requires extensive cleanup of residue, but it sets faster than regular grout and means no more scrubbing.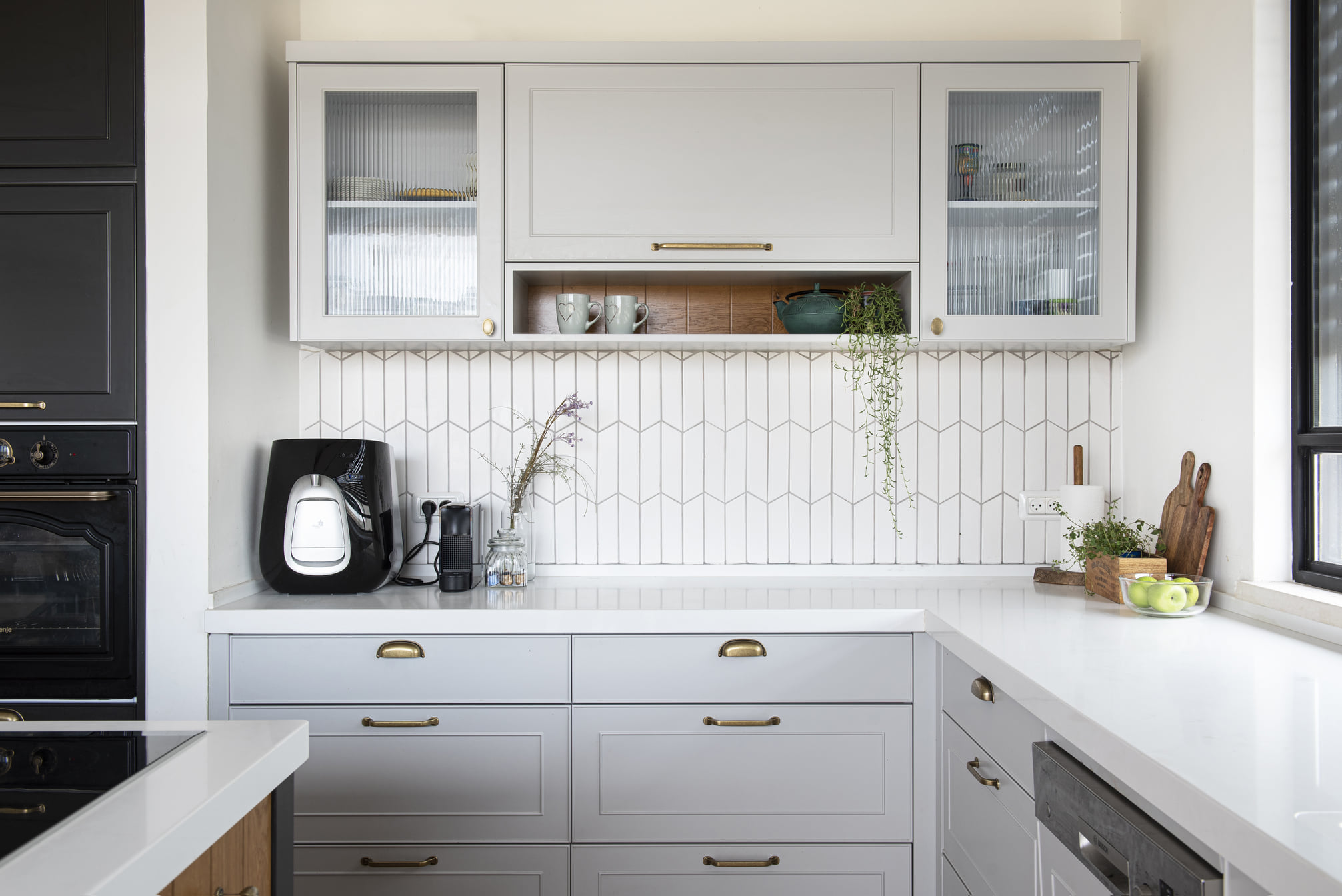 Feature Strip (Border)
A narrow strip of tile with design, texture, or contrasting color that creates a design concept.
Field Tile
The primary tile used to cover a wall or floor.
Finish
The processing of a tile to achieve surface appearance. There are many options, including matte, semi-polished, glossy, hammered, honed, and textured. The finish doesn't affect just the feel of a space; it's also an important factor for appearance, functionality, and safety.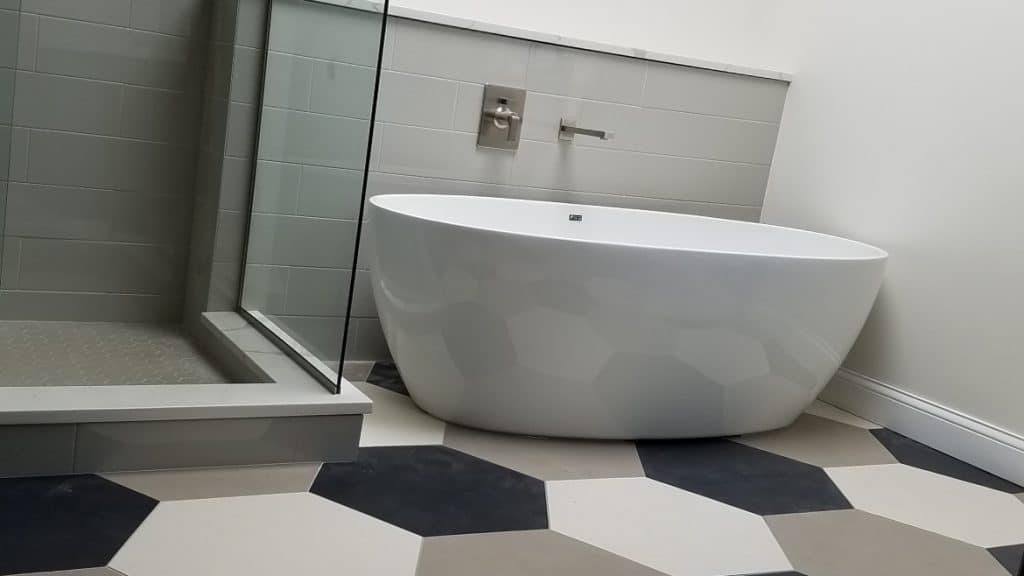 Format
The size and shape of a tile. Formats range from tiny half-inch-square mosaics to 2-foot-square tiles and larger. Tiles come in square, rectangular, and many other shapes. Format strongly affects the perceived size and shape of a space. As a rule, it's best to use small tiles in small zones, such as backsplashes or feature areas. Large tiles are suited to spacious rooms, adding to the sense of openness and flow.
Glaze
An impervious facial finish composed of glasseous ceramic materials fused to the surface of the tile. It forms a surface that is slippery when wet but reduces porosity. Nonporcelain ceramics are often glazed and can add sparkle to backsplashes. Although porcelain doesn't need glazing, glazed porcelain is a popular look. Glazes may be glossy, matte or satin, and they vary from fairly soft to diamond-hard.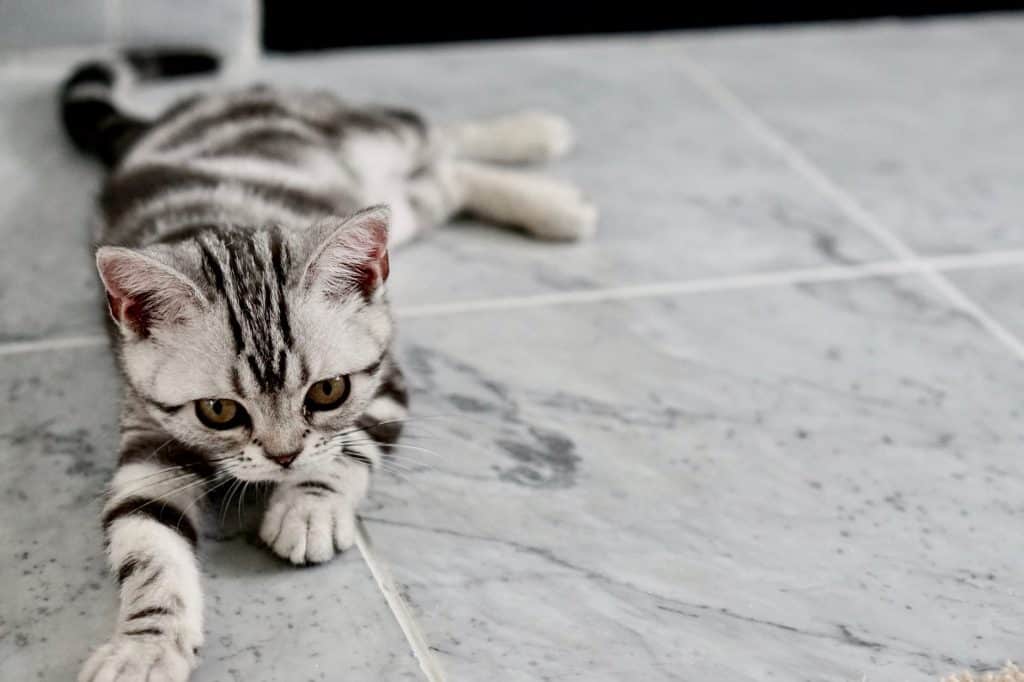 Grout
A mortar used to fill the joints between tiles.
Honed
A semi-polished finish that gives a smooth but softer look than polished tiles. Honed tiles are less slippery and show dirt less readily than highly polished tiles. A good choice for high-traffic areas, it is mostly used with natural stone materials.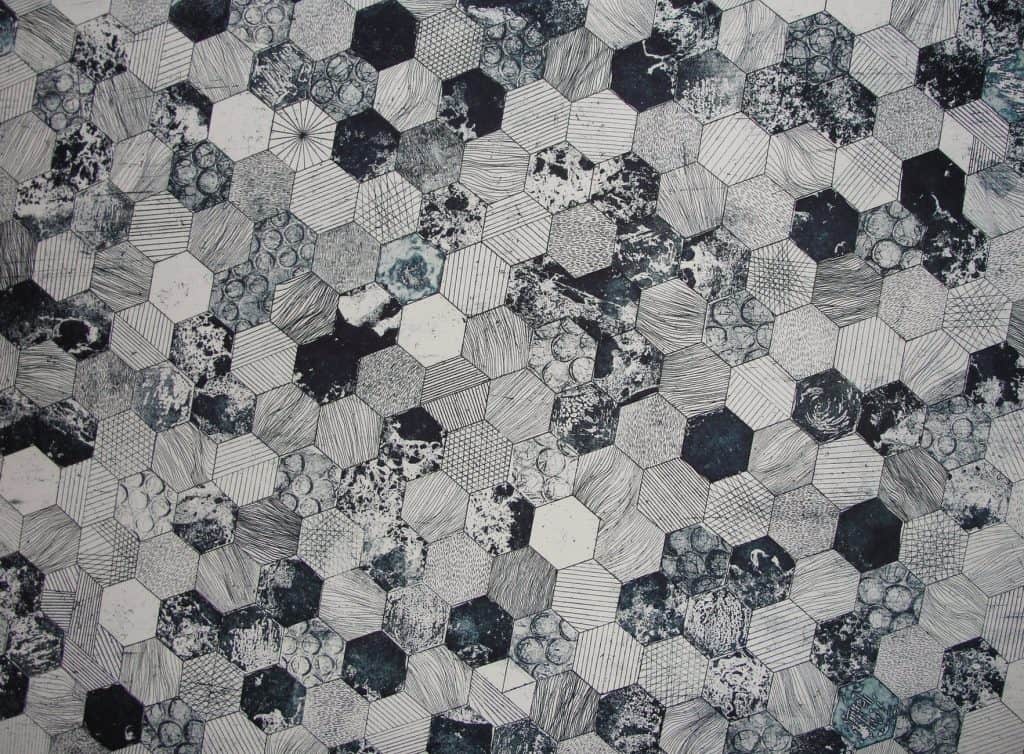 Inkjet
A printing method that has opened up a huge diversity of tile options. Stone and wood textures, as well as images like graffiti, fabrics, and scenes, can be replicated on ceramic tiles. Printing is surface-applied and may eventually wear with heavy use.
Lappato
A semi-polished finish on the surface of the tile.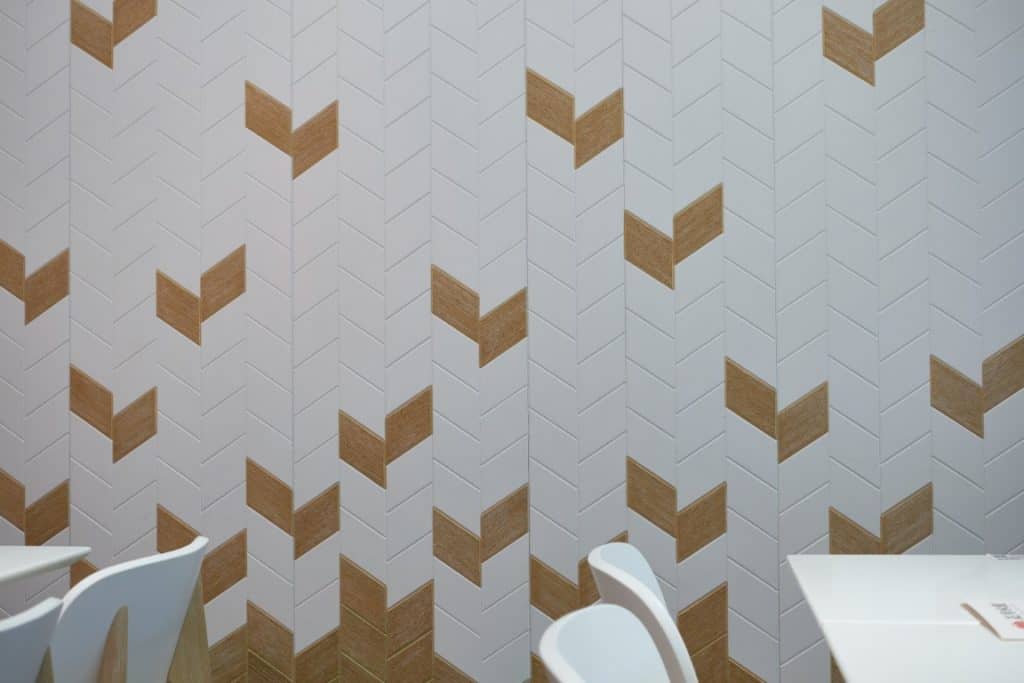 Layout
The arrangement of tiles on a surface.
Levigato
A full-polish finish on the surface of the tile.
Lippage
Results when tiles laid on an uneven or unstable substrate subside in places with use, leaving some edges higher than others. May be unavoidable even for tiles that are within the tolerances of dimensional standards, seen especially in very large format tiles.
Listel or Listello
A decorative border, primarily for walls.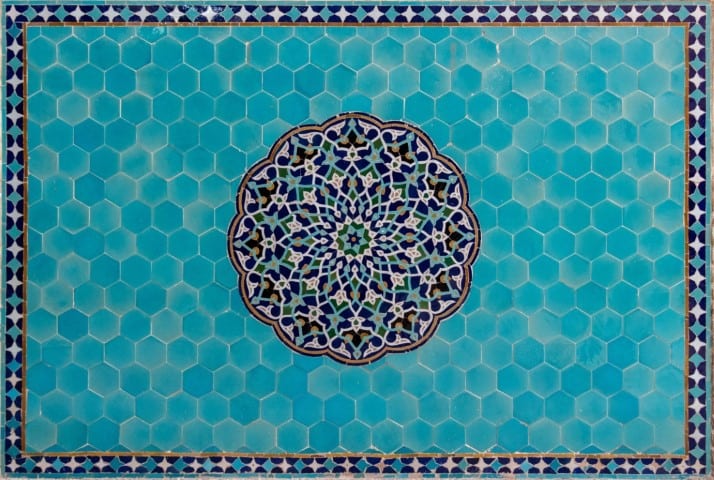 Medallion
An ornamental block. The asymmetrical design of multiple colors. The focal point on the walls and floors.
Mitred
To cut on an angle to meet on an edge or corner (similar to picture frame moldings or ceiling cove molding).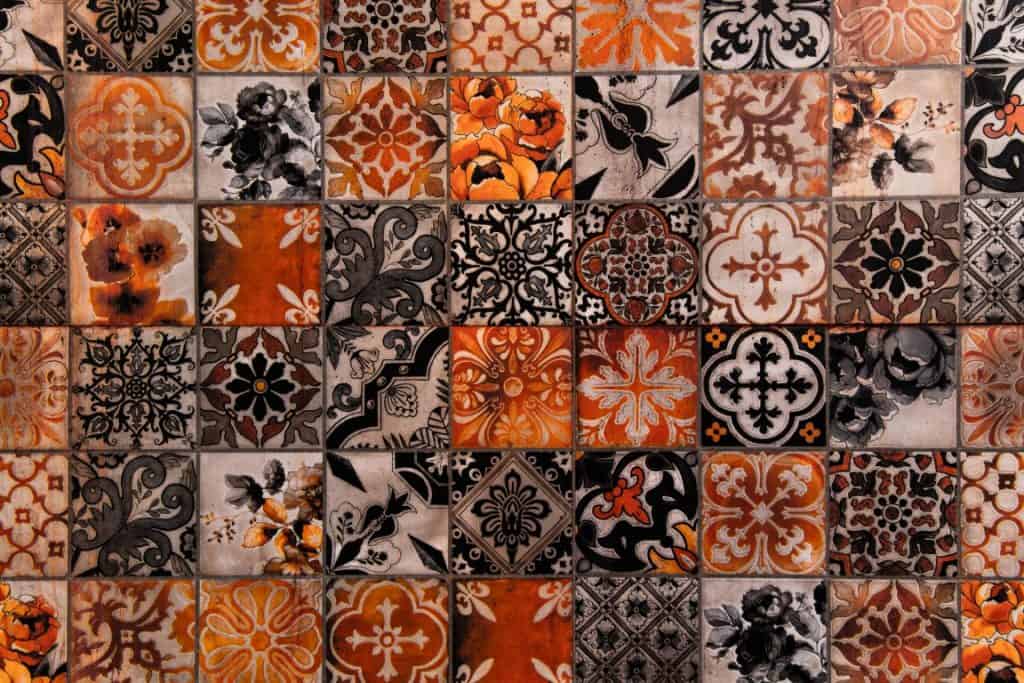 Moroccan tile
Authentic cement Moroccan tiles are still handmade the traditional way, if you're looking for them. But many of the patterns and motifs have been replicated in modern ceramic and porcelain tiles.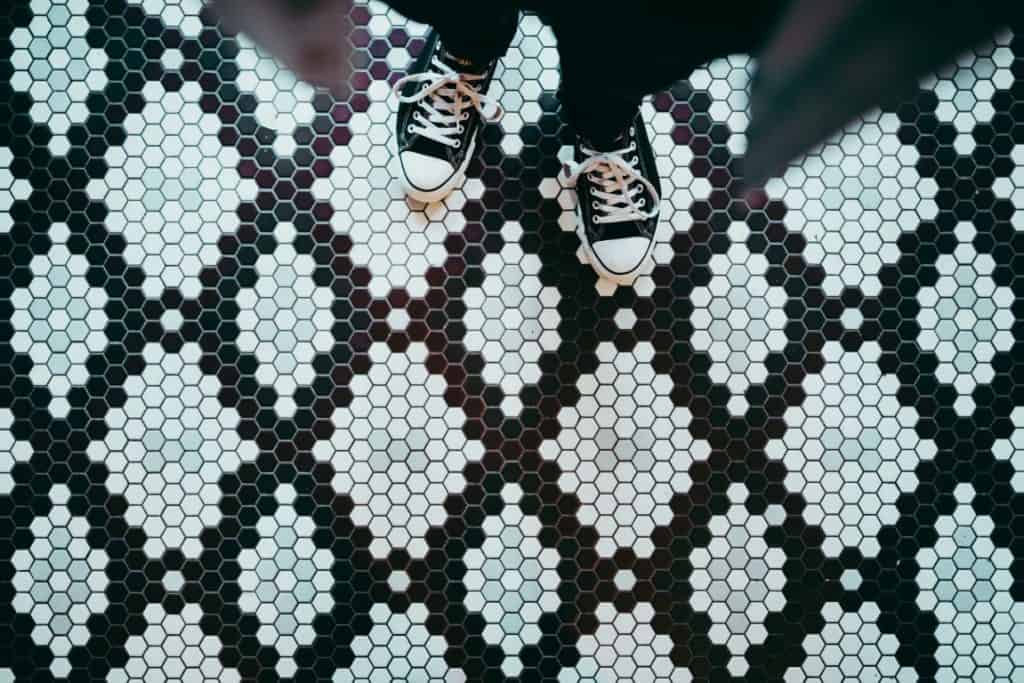 Mosaic tile
Ceramic, porcelain, glass, metal, or stone tile less than six square inches. May come in squares, octagons, hexagons, or random shapes, and are mounted on mesh backing for ease of laying.
Mud
A slang term referring to thick tiles with muddy texture.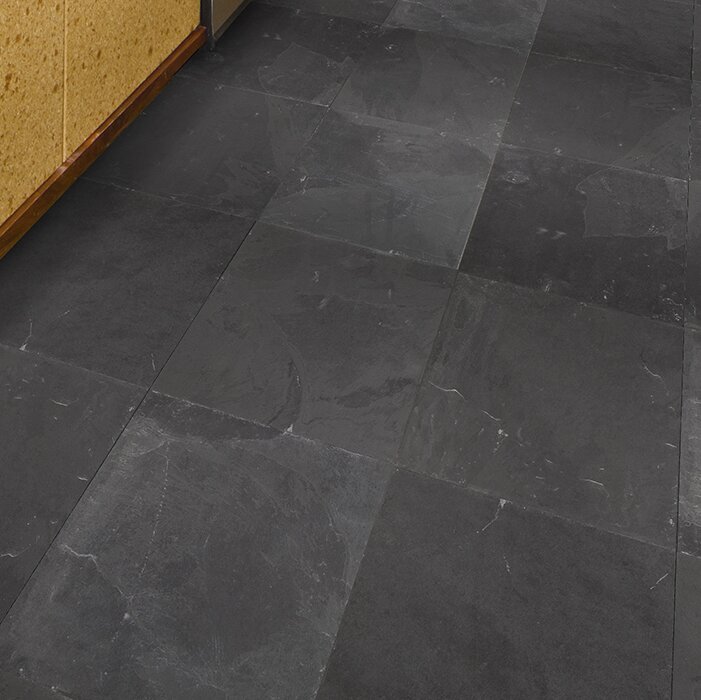 Pencil tile
A narrow rectangular tile, about a three-quarter-inch by 8 inches, used as accents on walls.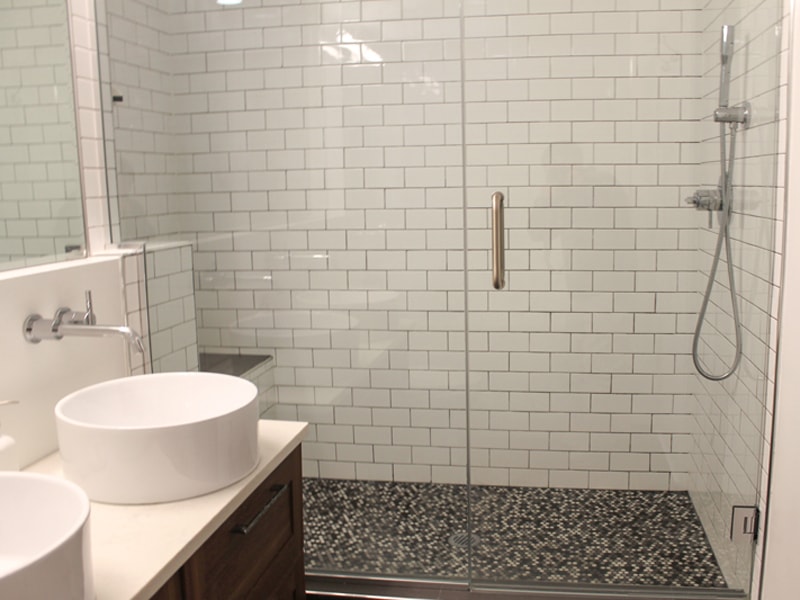 Penny tile
Small coin-shaped tiles laid in sheets. They can be ceramic, metal, or glass, and are used for borders, niches, accent strips, or whole areas to add sparkle, depth, and interest.
Porcelain
Characterized by a dense and impervious body generally made of the dust-pressed method.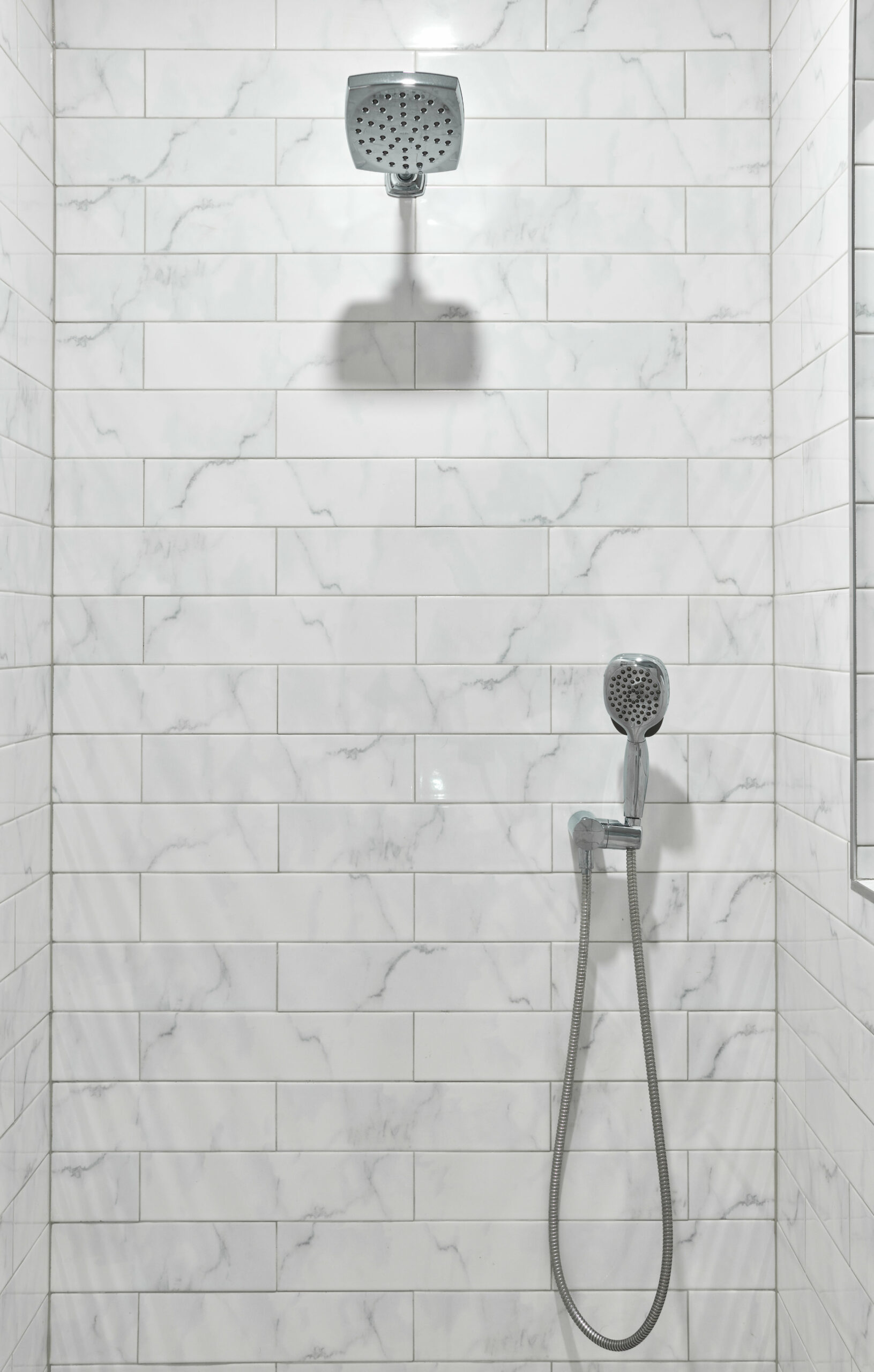 Quarter-round (Bead)
A narrow, convexly curved piece designed to create continuity where 90-degree angles occur.
Rectification
A process for correcting irregularities caused by the firing of non-porcelain or porcelain tiles. Cutting or grinding creates near-perfect straight edges, reducing the need for wide grout to allow for slight edge differences. The result is smooth and streamlined with almost invisible grouting.
Sealant
A penetrating substance applied to porous tiles and grout to prevent the absorption of liquids or other debris, and reduce staining from spills. Used with porous materials including quarry tile, grout, and natural stone. Sealer is not necessary for glazed ceramic tile.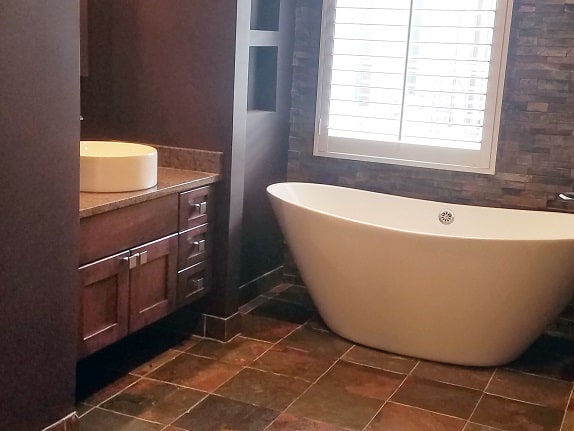 Slate
A stone characterized by natural cleaved layers and an uneven surface. Slate is enjoying a renaissance right now, with the latest versions honed to a smooth, low-sheen finish with narrow grout lines. Shades vary from charcoal and lilac to silvery blue. It is hard-wearing and low-maintenance.
Slip resistance
There are many evolving test methods related to slip resistance, an important safety concern. To make sure you choose the right tile for your space and purpose, always tell your supplier where you intend to use a tile.
Spacers
Cross-shaped plastic pieces used in installation to evenly separate tile. Manufactured in various thicknesses and shapes.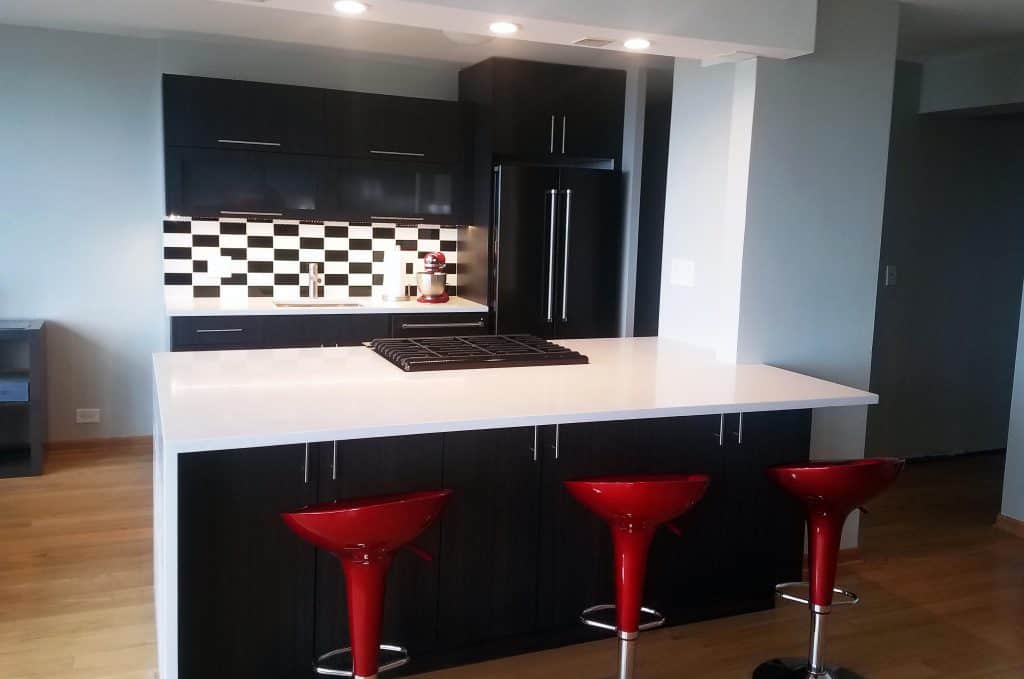 Stacked
Setting a tile in a stacked set means to assemble tiles next to each other with no stagger. Any tile that is square or rectangular may be stacked set.
Subfloor
A rough floor – plywood or boards – laid over joists and on which an underlayment or substrate is installed.
Substrate
The underlying support for ceramic tile installations.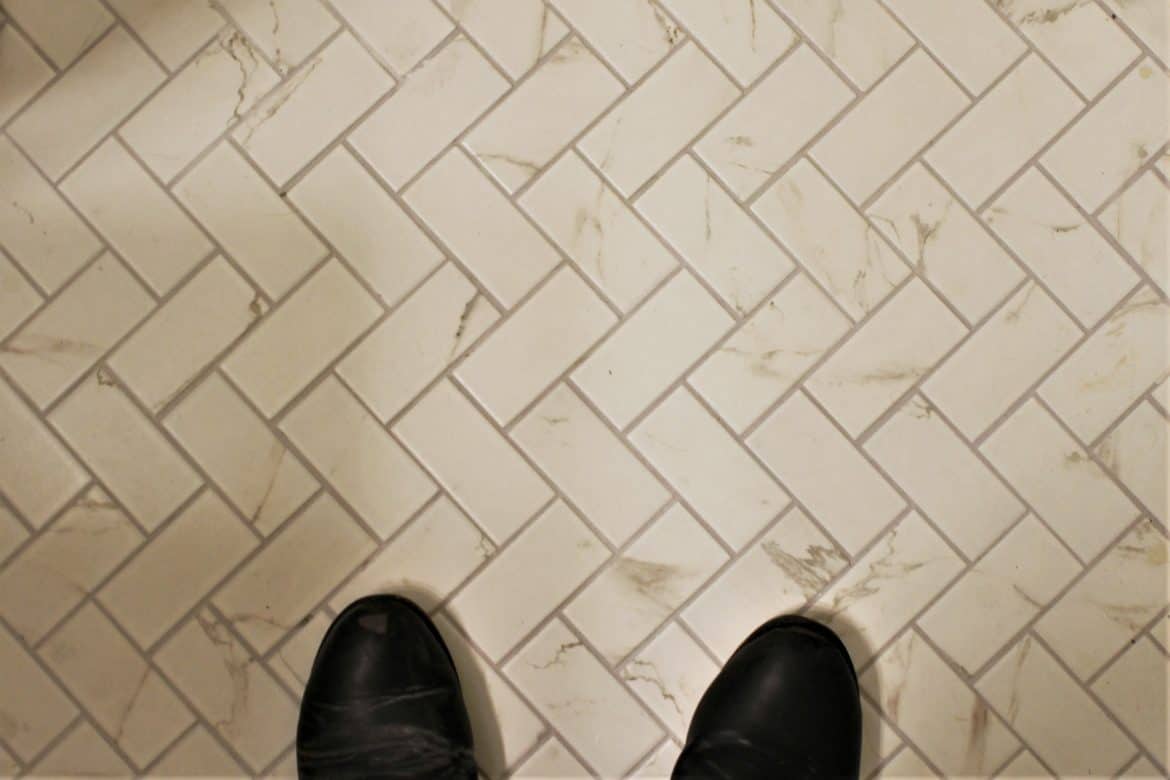 Subway Tile
A rectangular tile typically 3 by 6 inches but available in slimmer and larger formats. Although traditionally laid in a brick pattern; other designs include chevron and herringbone.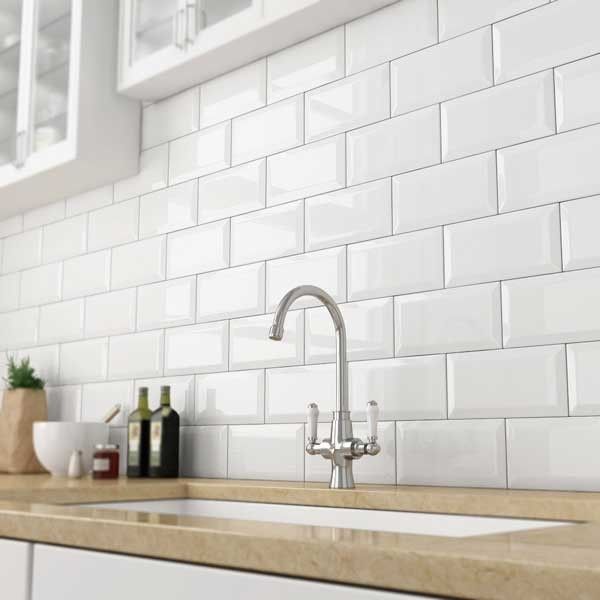 Terracotta tile
A natural fired clay tile made from more refined and smoother clay than quarry tile. Because of its warmth and durability, terracotta is growing in popularity. It's versatile and can be used on floors, walls, fire surrounds, pool coping, and outdoor surfaces.
Thinset
An adhesive used to attach tiles to a substrate.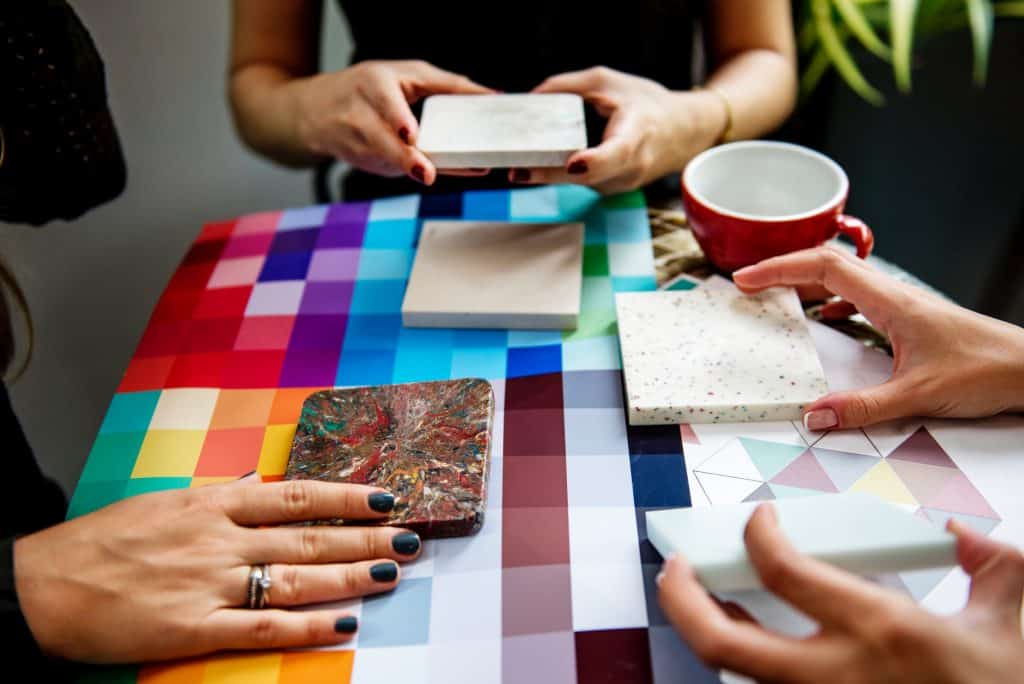 Through-body
When the color on the tile face continues through the body so that chips and scratches aren't obvious. Unglazed porcelain is a through-body tile. A glazed tile has only a surface coating of color, which means that it shows wear faster.
Tile Density
The weight of a tile. As it increases, the amount of moisture that tile can absorb becomes less.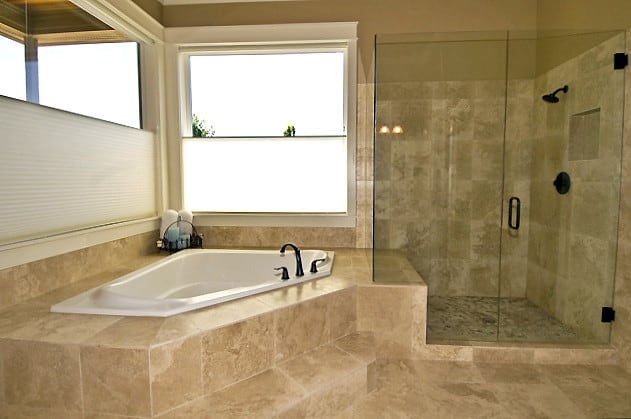 Travertine
These natural stone tiles are suitable for both indoor and outdoor flooring, but since they're highly porous, regular sealing is recommended to prevent stains and watermarks. A similar composition to limestone but with holes created by hot springs. Choose from a variety of colors, including ivory, gold, and soft coral. Tumbled travertine is a popular choice for those looking for a soft, lived-in look.
Tumbled
A process applied to stone tiles to give them a soft, worn look with rounded edges and a chalky finish. Smaller tiles are tumbled in a drum; larger ones are hand- or machine-chipped to achieve the look.
Unglazed
An unglazed ceramic tile has a natural, earthy look and is slip-resistant, making it suitable for outdoor areas. A clear sealant can be applied to unglazed tiles to improve water resistance.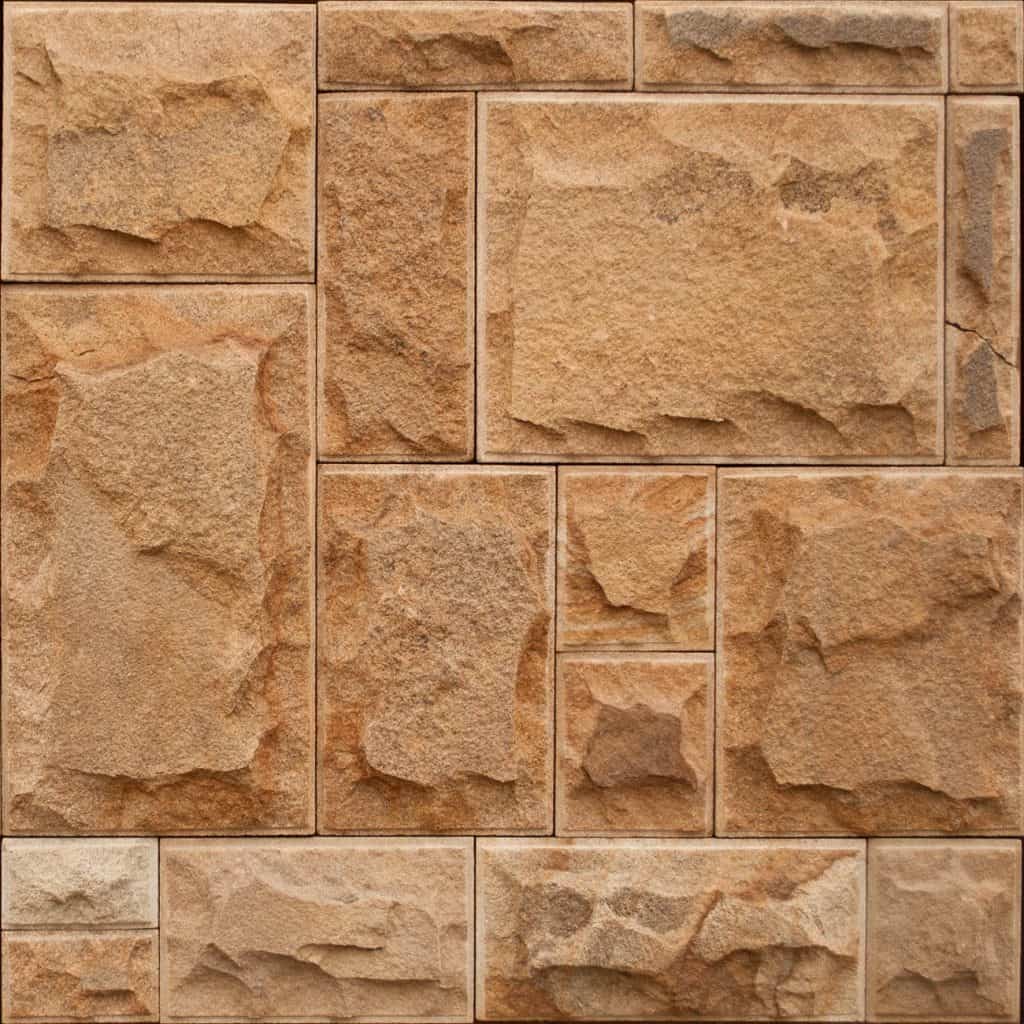 Versailles
A method of laying tiles that uses four sizes in a staggered formation, as shown in this photo. Often used with stone tiles.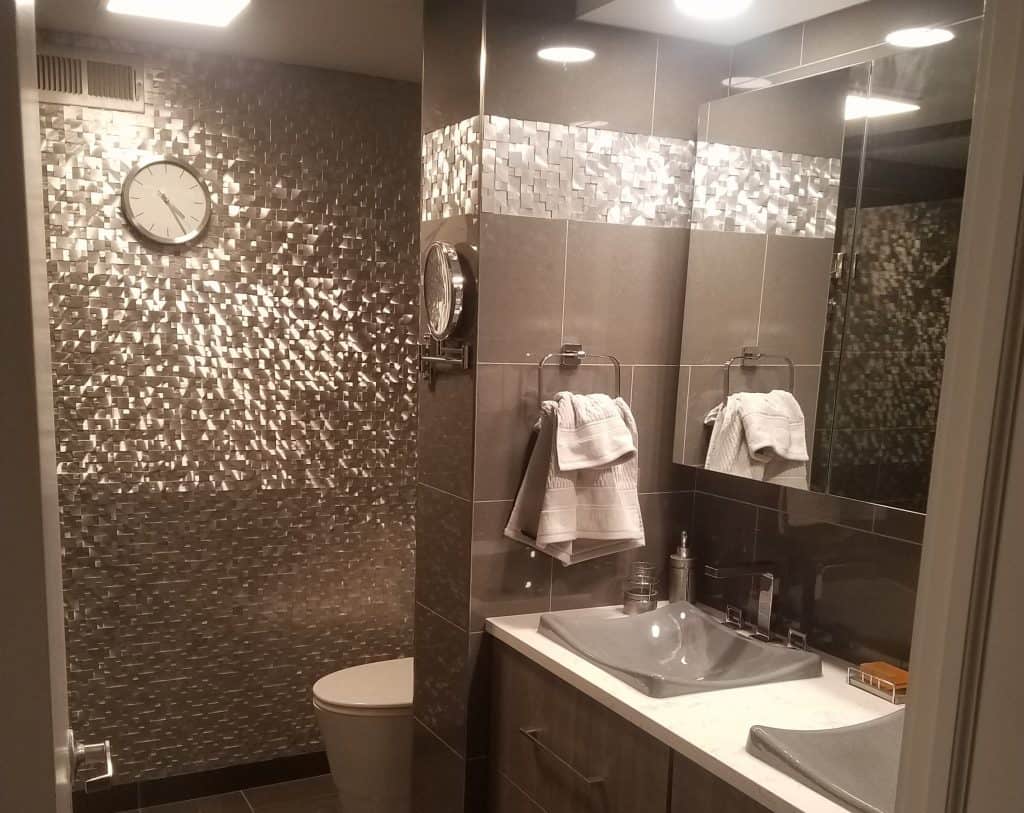 Vitrified
A fully vitrified tile has quartz and feldspar added before firing, creating a glassy element in the tile body and a very low absorption rate of less than 0.5 percent, compared with 3 percent and higher in a standard glazed ceramic tile. Vitrified tiles are suitable for wet areas like bathrooms and kitchens. Sometimes called frost resistant tiles, but not safe for exterior areas where freeze-thaw conditions could cause tile cracking.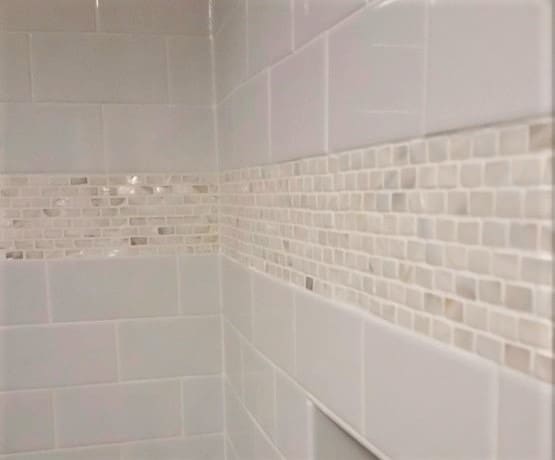 Wall tile
It's not rocket science, but tiles classified as "wall" or "floor" aren't interchangeable. Wall tiles won't withstand traffic on the floor, and floor tiles may be too thick and heavy to put on the wall. Not expected to withstand excessive impact or be subject to freezing/thawing conditions.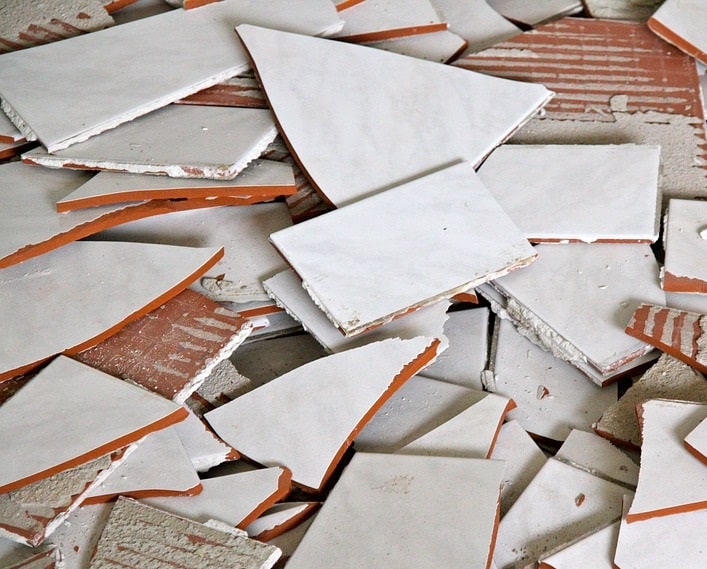 Wastage
The contingency allowed when ordering tiles to account for breakage, faulty tiles, and cutting for awkward angles. You should always order at least 10% more tile than you need or more for, especially intricate tile work. Set aside a small quantity so that you can replace any damaged tiles, or easily identify the batch or number reference.
Waterproofing Membrane
A covering applied to a substrate before tiling to protect the substrate and framing from damage by water. You can apply it below mortar beds or directly beneath this-set tiles.