We never truly have enough space, do we? Finding that right balance of space and efficiency can be challenging, but never impossible. While choosing the "condo life" definitely has its perks (nicer views, shared building care, plus all those extra amenities); more often than not, its biggest downside is typically shared by all – and that's their overall lack of space. Here are some of our current favorite solutions, in the battle against small condos.
Floor-to-Ceiling Cabinetry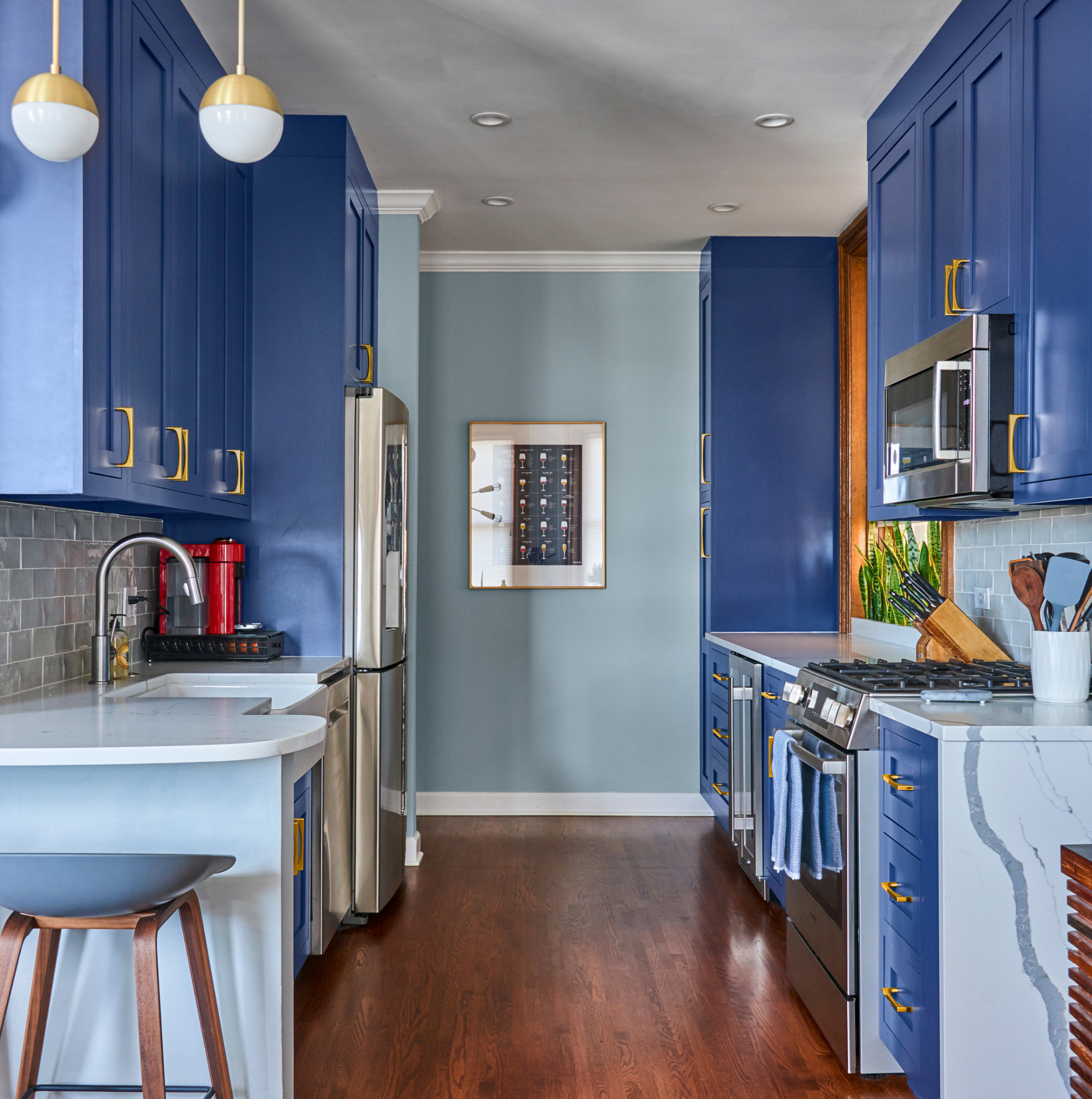 When you find yourself with a lack of space, or a lack of storage, making sure you're using the space you do have to the best of its abilities is often worth putting your time and money towards. More often than not, we consistently see cabinetry stopping short of ceilings throughout the home. Previous cabinetry, that too dated, "standard" sizing, would not be pushed any closer to the ceiling. What this does though, is creating a strong, visual break along the wall. This break draws your attention to it, and with that, your attention to all that extra space you're not using (along with the true, often short, height of your ceilings).
Whether it's a small breakfast nook, a "built-in" pantry cabinet, or even your entire kitchen. Bringing that cabinetry to the ceiling will create both a visual sense of height to your walls, along with all that extra storage, all within the same footprint as prior. With floor-to-ceiling cabinetry, you find yourself with an end result of something more intentional, more purposeful. Extending those cabinets to the ceiling, filling in any remaining spaces with matching filler panels – those are things that can make a world of difference in a small space. Intentionally use all that precious space you have.
Semi–custom to custom cabinetry has become the norm these days. Finding a cabinetmaker who can produce a "built-in" floor-to-ceiling look within your space is not as daunting a task as it used to be. Though teaming up with a designer who can help facilitate and plan that space as efficiently as possible never hurts either.
Bringing Colors to Your Condo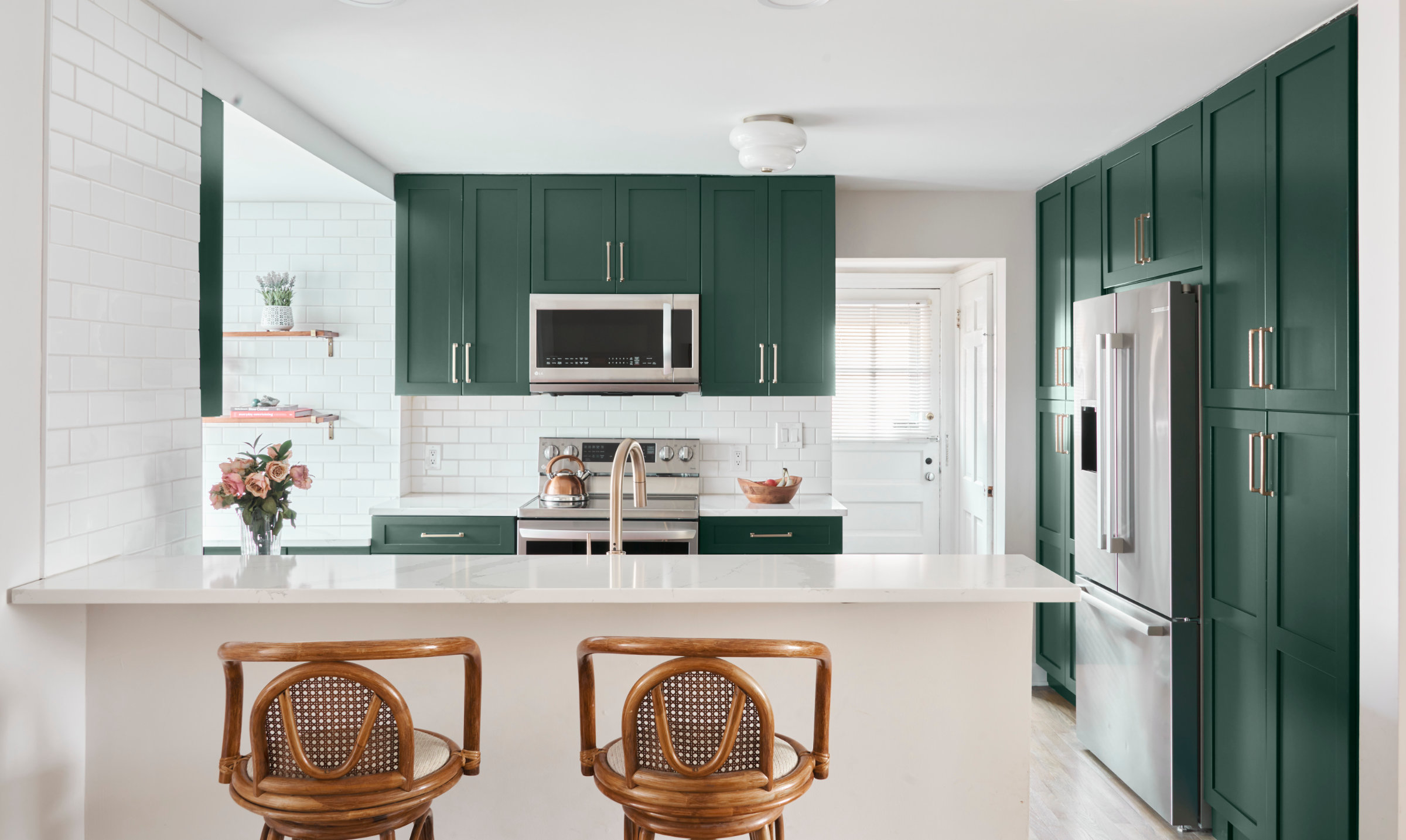 Color is one of the quickest (and most budget friendly) ways to expand your space, while giving it a fresh new feel. While people will generally find themselves thinking that a bright white would be the best option for a small space, that is not always the case. Stark whites can be used, but they're typically better saved for trim and casing. These stark whites can indeed lighten a room, but they will also create very strong and noticeable shadows throughout. Looking instead at warmer, more neutral colors is a great direction to focus on while searching for a new color. These lighter neutral colors will allow light to be easily bounced throughout the space, but present less shadows, and a more balanced feel.
While color is a relatively straightforward conversation, the more important discussion to have is regarding the undertones of a color you're considering. Undertones are basically the various colors within the selected paint which can present themselves depending on the surrounding colors they are put near. These undertone colors tend to present themselves in different lighting situations, or near different surrounding colors. That being said, it is important to view the paint colors you are interested in within your specific home. See how your home's lighting affects the color or how the floor or trim finish may change it. With the right combination of colors within a space, you can really find yourself bringing light to areas you never have had before.

Tile Selection to Visually Increase Small Condo Size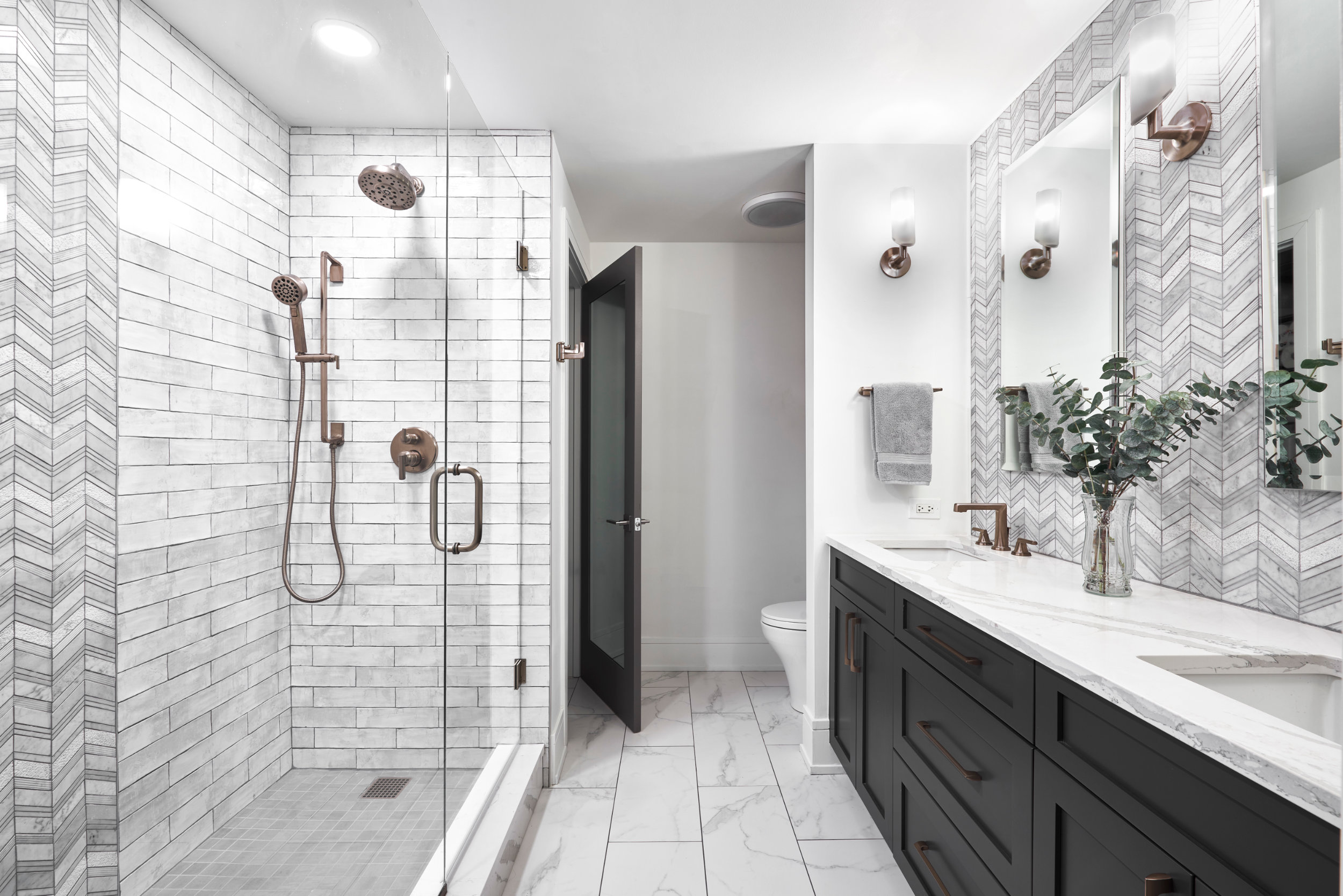 When it comes to tile selections, or the process of choosing to remodel your current tile, there are a few key characteristics to consider. Size, orientation, and color can all play a huge role in changing the overall feel of a space. If you have a bit more of a budget to work with, swapping out your tile is a great opportunity to really enhance and enlarge a space.
When it comes to using tile to make a space feel larger than it truly is – opting to use a larger format tile can bring a new sense of grandeur to the formerly stale space. Due to its size, large format tiles naturally give a much cleaner, uniform look to the area they're applied in. With that consistent look, we find less use of grout lines. Less grout lines leads to presenting a space with a much less "busy" look – fewer lines, less tile pieces will generally equate to a larger visual sense of spaciousness.
Orientation of the tile is another big factor to consider when replacing. Whether you opt for the larger format tiles, or you end up sticking with a more common size, the orientation in which you have your tiles laid will play a huge role in the open visual sense you are seeking. A general rule of thumb to consider while choosing a tile layout can be pretty simple though. Having the tile oriented and running the same linear direction of the room or floor they're laid on, will help in creating a larger sense of space. Play with the orientations within specific places; you'll be surprised at the difference reorienting a tile can make.
Color and design of tile. Use the color or design of the tile to your advantage! If you're rehabbing a small bathroom, for example, don't pack it with a bunch of dark tiles; instead use a lighter tile to help open the space. Use tile with "movement" to your advantage as well. Tiles with movement (i.e. veining, lines, patterns) will help make a smaller space feel larger, as they help move your eyes throughout the space.
Create a Borderless Space With Glass Partition Panels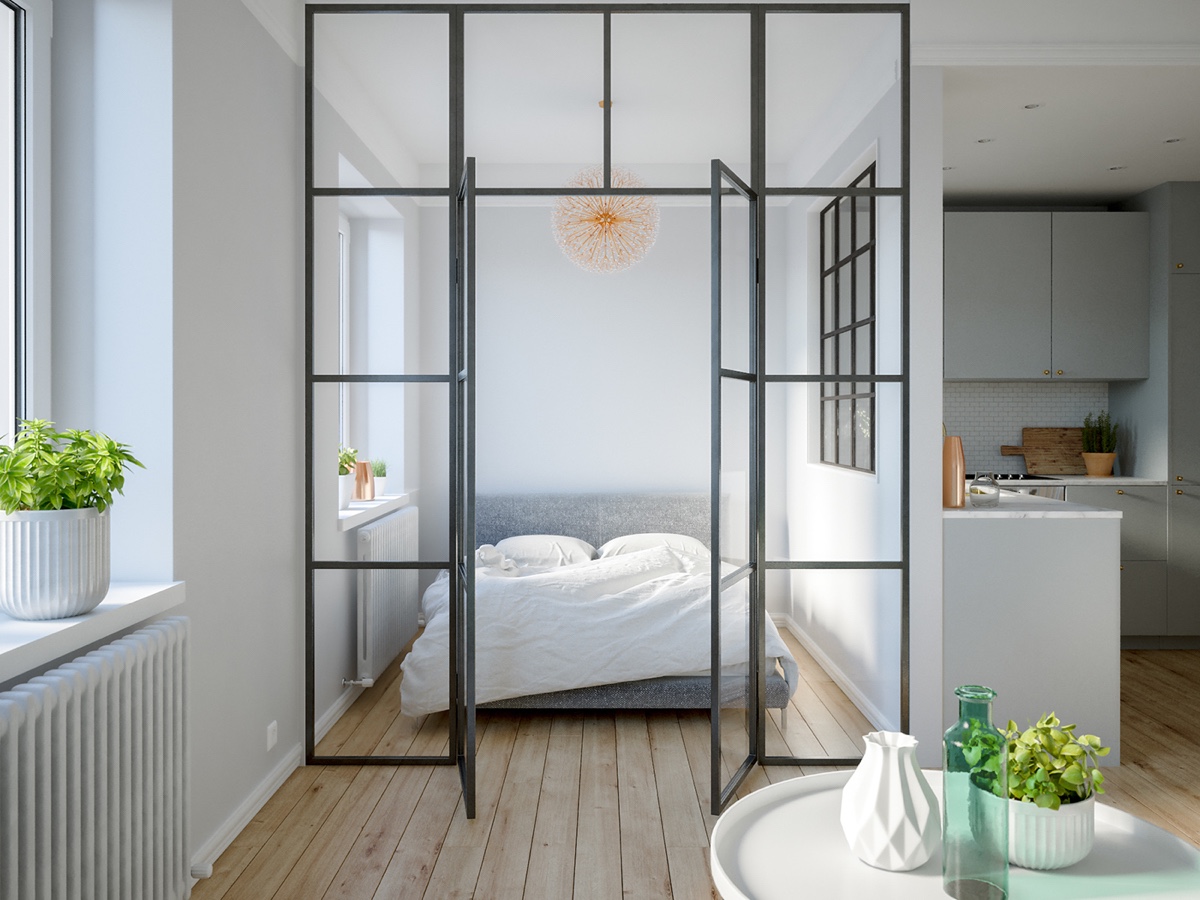 If you find yourself with the luxury of being able to remove, or partially remove, interior walls of your condo, this is a great option for you.
The installation of a glass partition in place of a wall, or even the partial replacement of a wall, allows for a whole new sense of breathability in a space. Removing any bit of a wall within a small space is a win; but within small spaces, you typically want to avoid an open concept. With glass partitions instead, you retain the integrity of the individual spaces, you block the transference of noise (and smells), all while opening up the space and bringing light and spaciousness throughout.
---
Let's fight against the stigma of small condos equating to a lack of space. Whether it's one of these items, or all of them, choosing to make these design decisions is a guarantee to help open up that small condo space, and bring new light and spaciousness into your home.
Want to talk about your Chicago condo remodeling with expert designers and remodelers?
Contact 123 Remodeling today for a free estimate and design consultation.