Are you currently in the process of planning your kitchen remodeling, or just exploring kitchen makeover ideas? The kitchen is one of the most important rooms in the house, so it's important to keep up with trends as they change from year to year, to ensure that your investment will be worth the time and money you spend on it.
In this article, 123 Remodeling's experts will explore the top 3 kitchen trends of 2022 in different categories so that you can stay ahead of the curve and make sure that the investment you make today will reap its rewards tomorrow. These trends should help make your kitchen more convenient, comfortable, and eye-candy than ever before!
Kitchen Color Trends in 2022
Even though those colors are very different, what makes them come together to represent kitchen trends is how bold they are, which will be a large trend in kitchen design in 2022.
Meanwhile, some popular design choices of the past several years are falling to impress homeowners, it seems, is over, as is the all-white minimalism that may look crisp, yet provides little visual comfort.
1. Bold Green
We predict that Avocado Green (Guacamole PPG1121-5 and similar shades) will become a popular color in kitchens this year. We've seen a rise in green cabinets in the past year and there is no doubt this trend will continue and expand into many shades of subtle soothing green: from Bottle Emerald and October Mist (Color of the Year 2022 by Benjamin Moore) to Sage Green and Evergreen Fog (Color of the Year 2022 by Sherwin-Williams).

2. Soothing Blue
Fresh blue-purple shades are surprisingly high in demand among Chicagoland homeowners. Periwinkle Blue, Very Peri (Color of the Year 2022 by PANTONE), and Dusky Violet hues bring a feeling of relaxation in homes.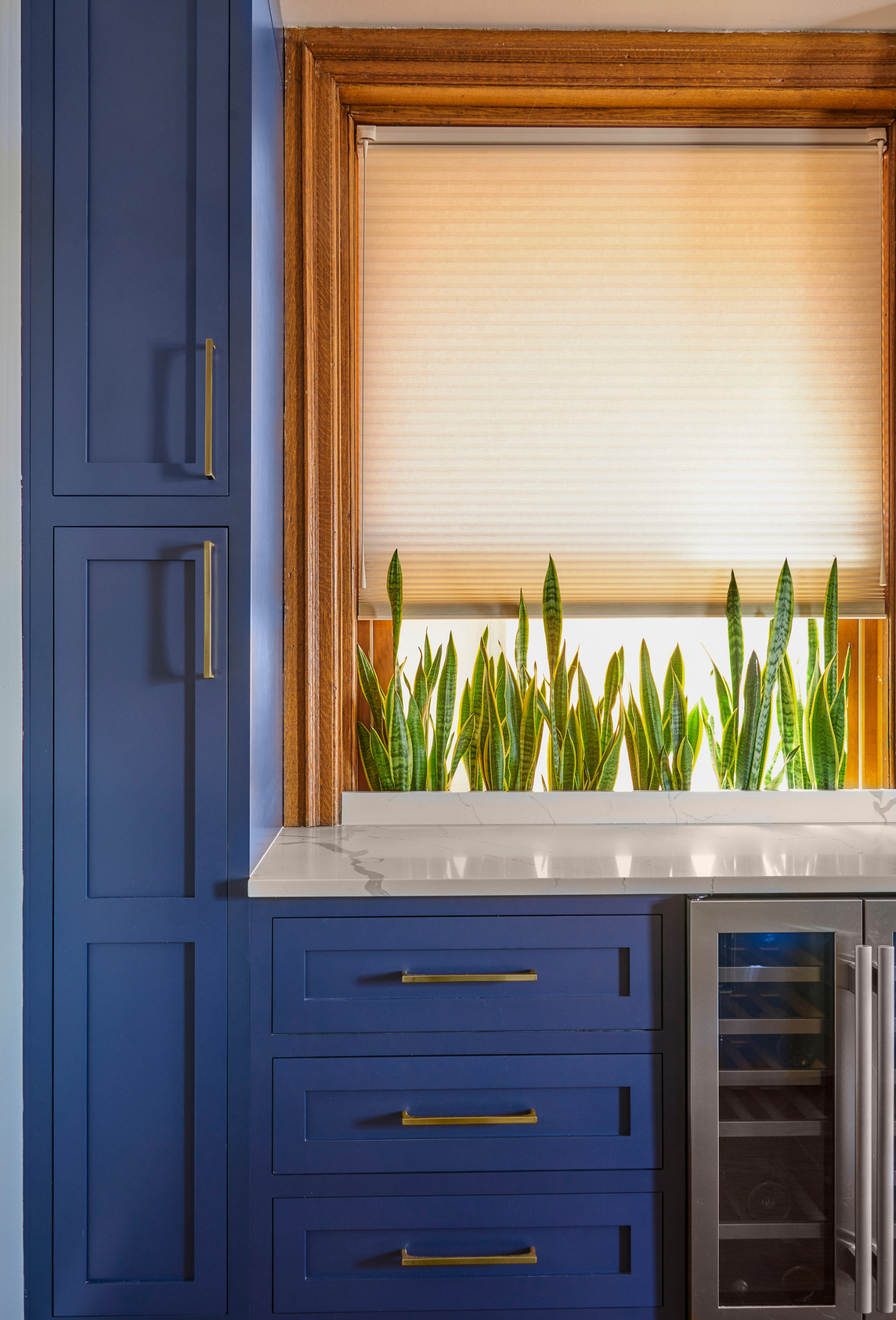 3. Warm Neutral
Warm neutral colors such as Faded Terracotta and Feather Gray add a great timeless depth and character to the room. In 2022, we predict it will be used with light wood, earthy tones that pair beautifully with muted creamy and brown palettes.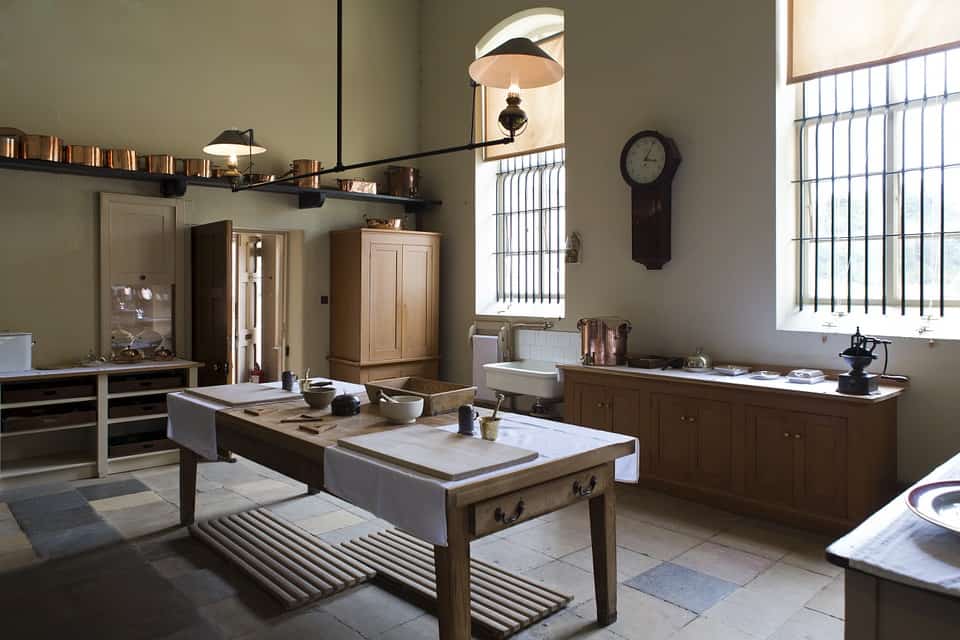 Kitchen Cabinet Trends in 2022
Cabinets are no longer just storage. Nowadays, homeowners are looking for their cabinets to serve as a focal point of their kitchen space, so it must be as functional as attractive. To get started with your new kitchen cabinetry, let's summarize the most popular styles of cabinets in 2022.
1. Specialty Cabinet Organization
One of the most trending and sought after kitchen cabinet must haves are specialty cabinet organization solutions. Custom inserts and solutions designed and chosen specifically to tackle your needs. From cabinets designed specifically to hold your cookie trays, to custom drawer inserts for all your spices. Specialty organization solutions are on the rise.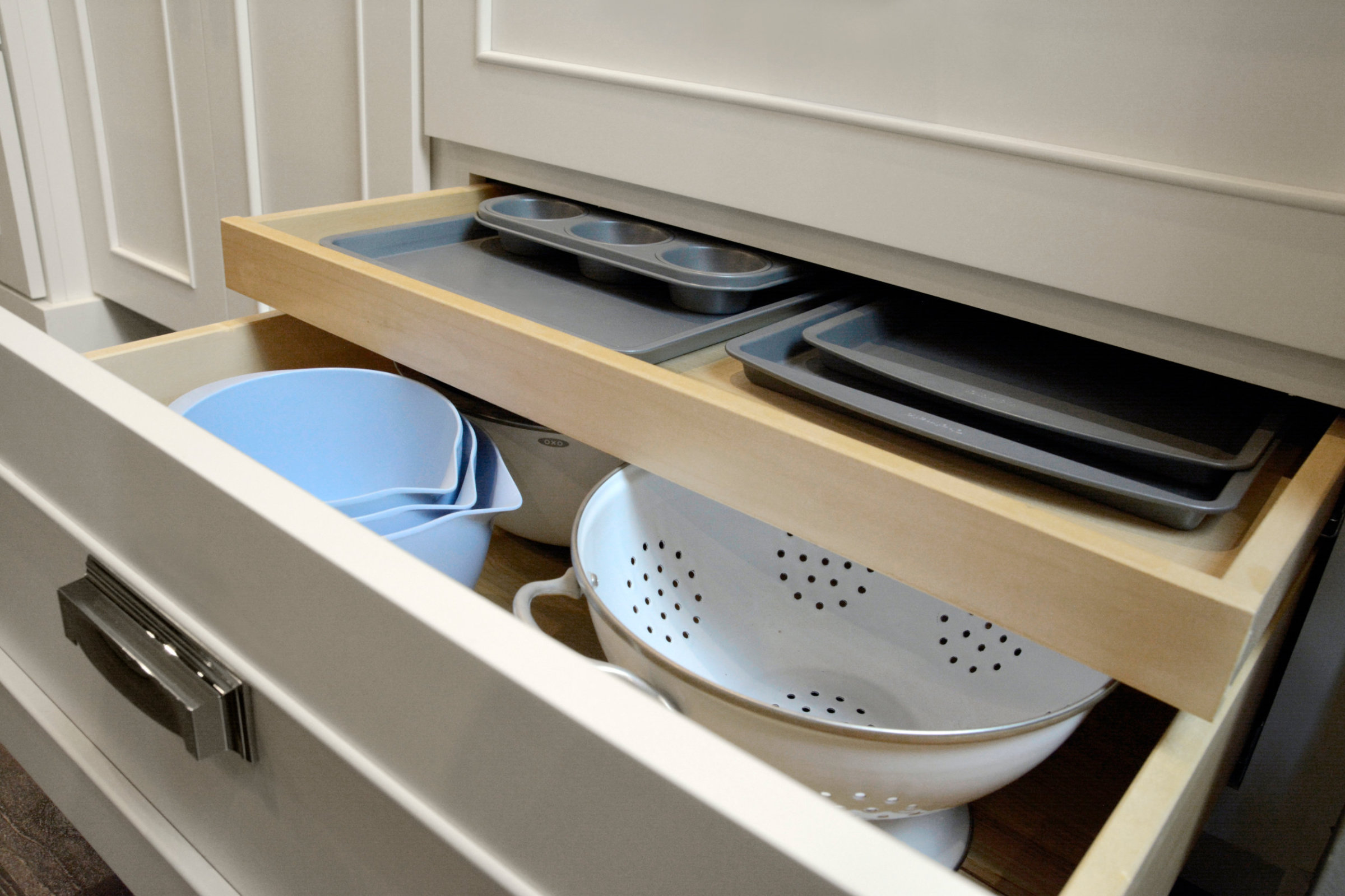 2. No Upper Cabinets
While this isn't the newest trend (and one certainly not for everyone), European kitchen design is definitely on trend within the US; with this, we see a lack of upper cabinetry within kitchen spaces. While the use of open shelving as a substitute has been around for years now, we're seeing the complete omittance of uppers gain some footing. Like we said, it's not for everyone, but if you have the space, are smart with your storage solutions, this trend can bring a whole new level of visual open-ness and a super clean aesthetic to your space.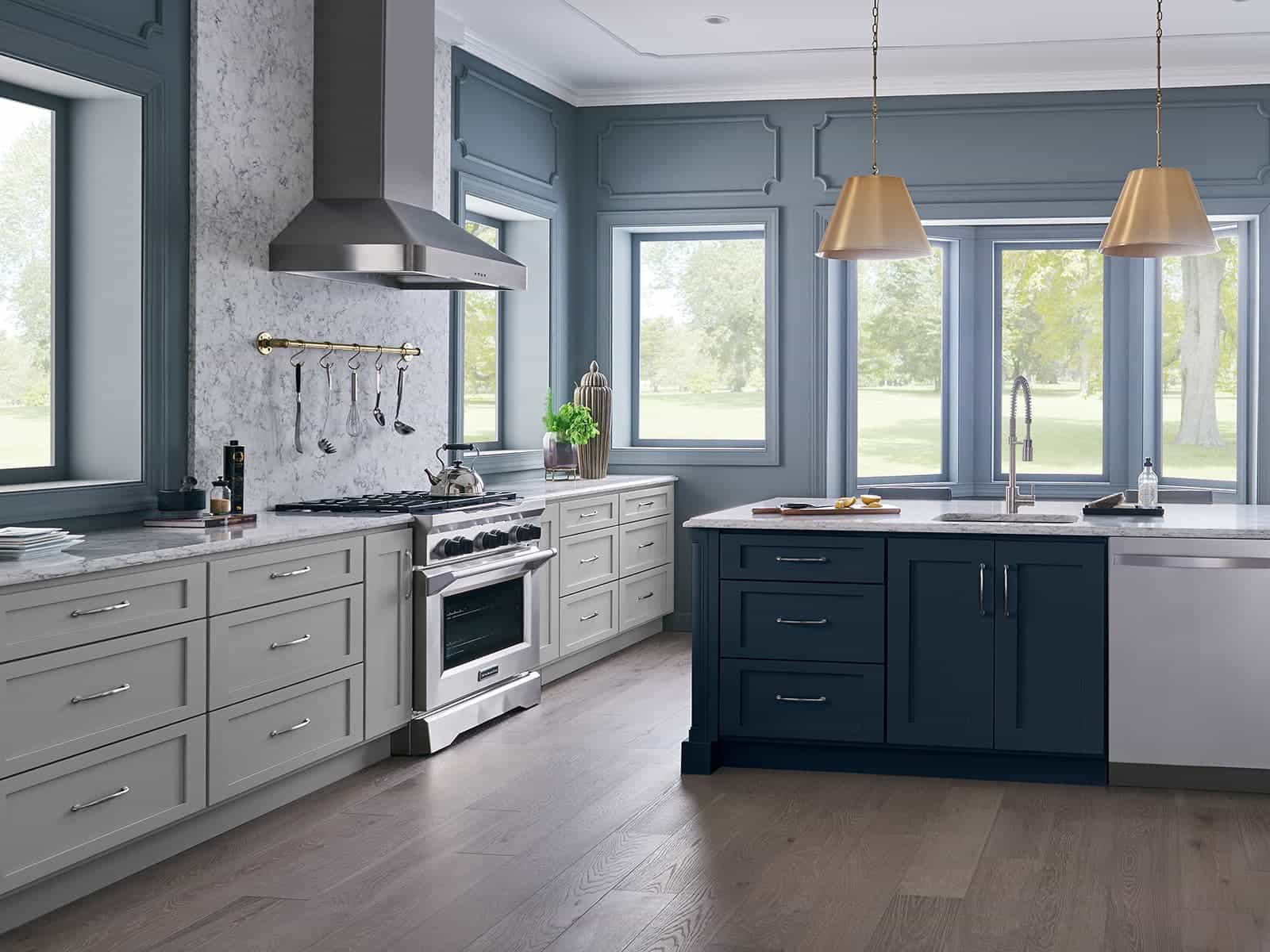 3. Multi-Purpose Spaces
While not always cabinet specific, cabinetry can definitely be a solution. Heading into 2022, we're seeing a huge rise in spaces becoming "multi-purpose'. Spaces such as your kitchen at one point held only one purpose, preparing food. These days, the kitchen has many purposes; a space for children to do their homework, mom and dad to work from home, even a fun space to have family dinner. With that, cabinetry is used to accommodate. Maybe an overly sized island to work from, banquet seating opposed to the formal dining room, or even a new wet bar for the adults to entertain guests at.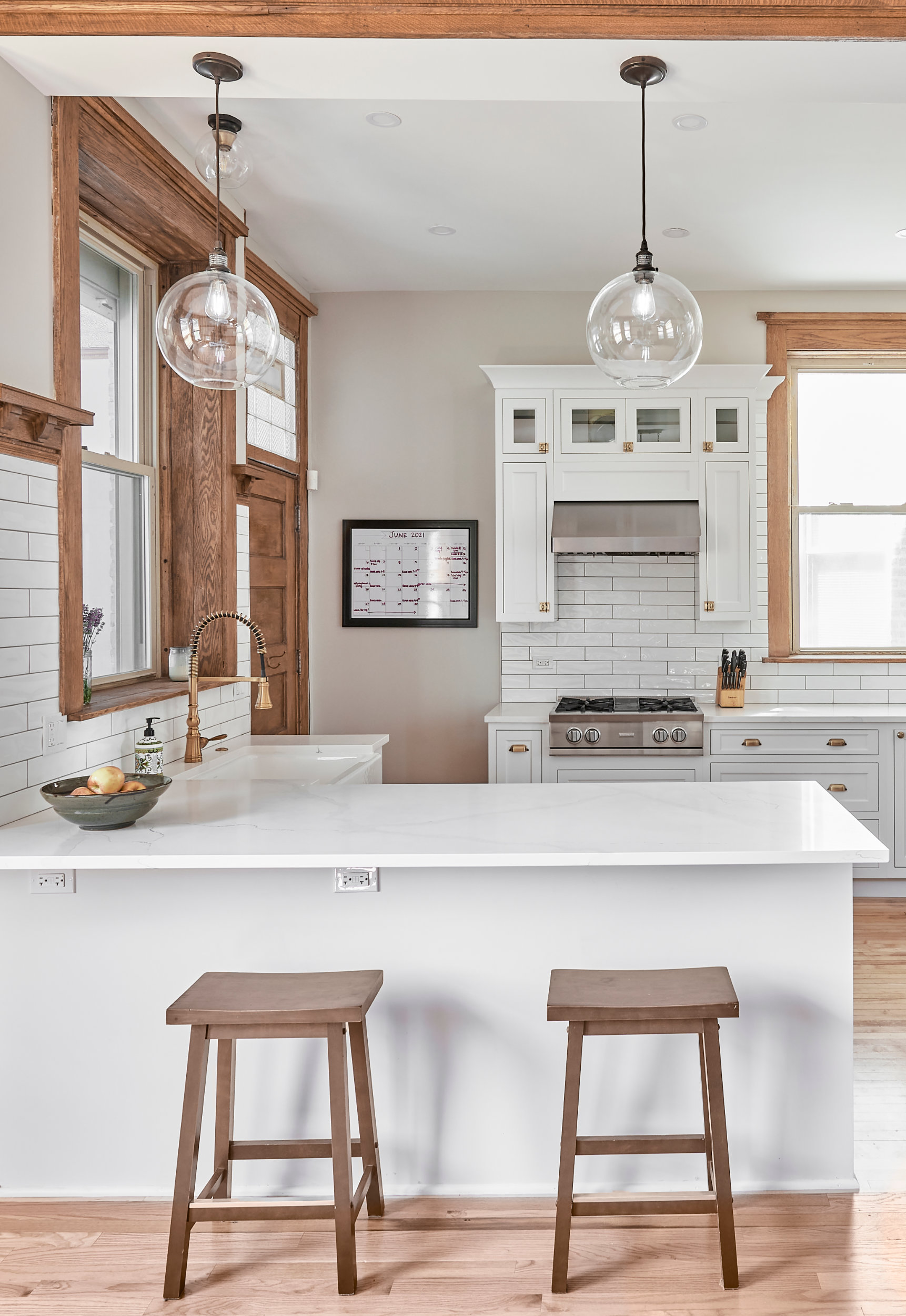 Kitchen Tile & Counter Trends in 2022
Tile is one of those products that never seems to go out of style. Whether your kitchen is traditional or modern, porcelain tile can help it achieve a chic and sophisticated look that blends with its surroundings. With so many gorgeous patterns and styles to choose from, it's easy to see why tile has remained a staple in kitchens for decades. As we head into 2022, though, we predict that things are about to change. Here are three trends 123 Remodeling predicts will take off this year.
1. Slab Backsplashes
Traditional tiled backsplashes are out. Slabs are in. Modern kitchens have taken trend in featuring a single slab wrapping up from countertops to their respective backsplashes for an alluringly bold statement. Besides being much easier to clean (no grout lines!) the continuity of a single slab of material wrapping a space really creates a strong visual appearance, and showcase, of your chosen material.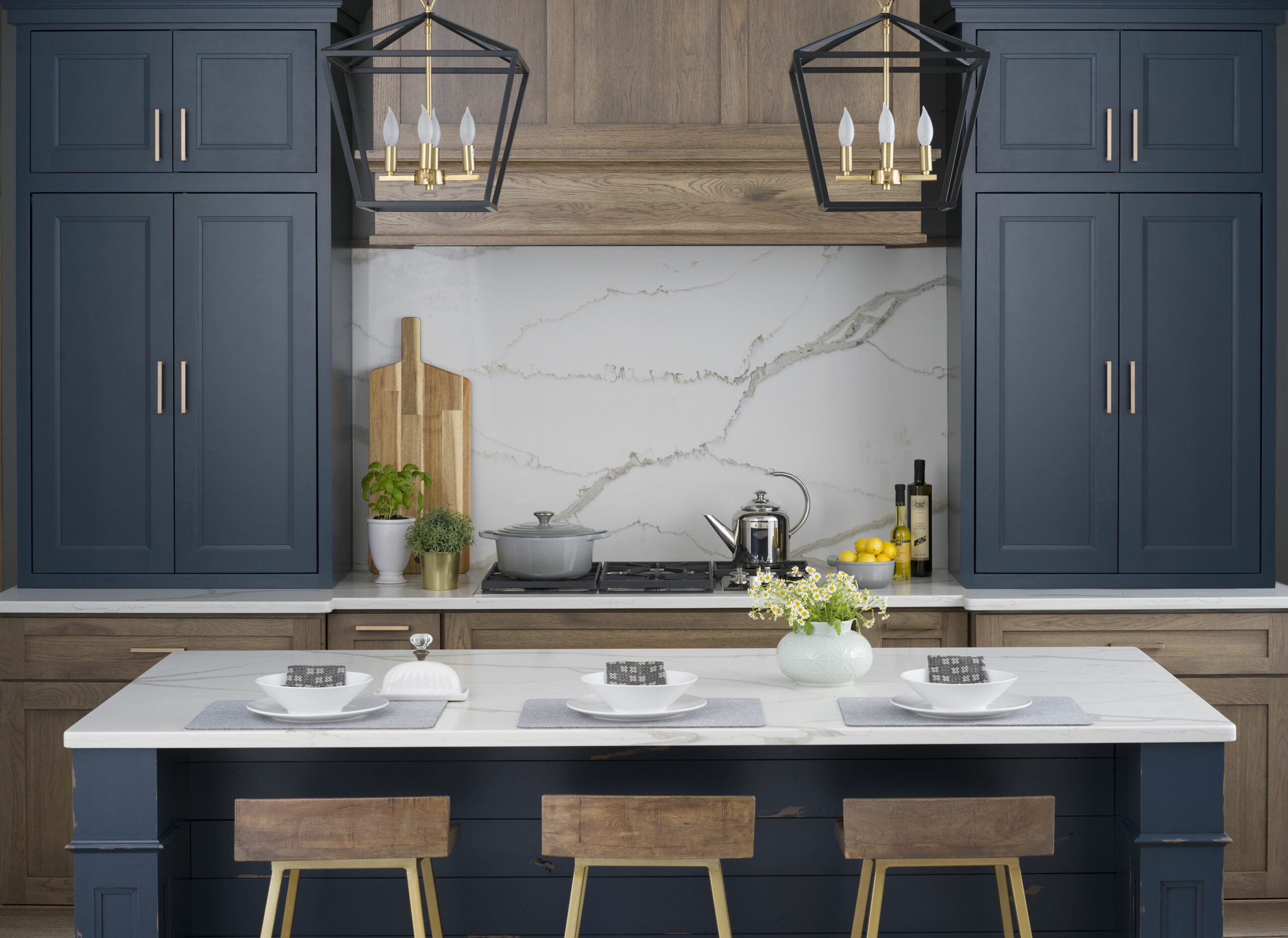 2. Handmade Tile
The natural beauty and informalness of handcrafted tile is something we see standing out this year. With a shift in trend toward texture and honest materials, we see these types of tile being showcased throughout different spaces. Texture and warmth are sought after, showcasing material honestly. This is a direction we look forward to joining forward with.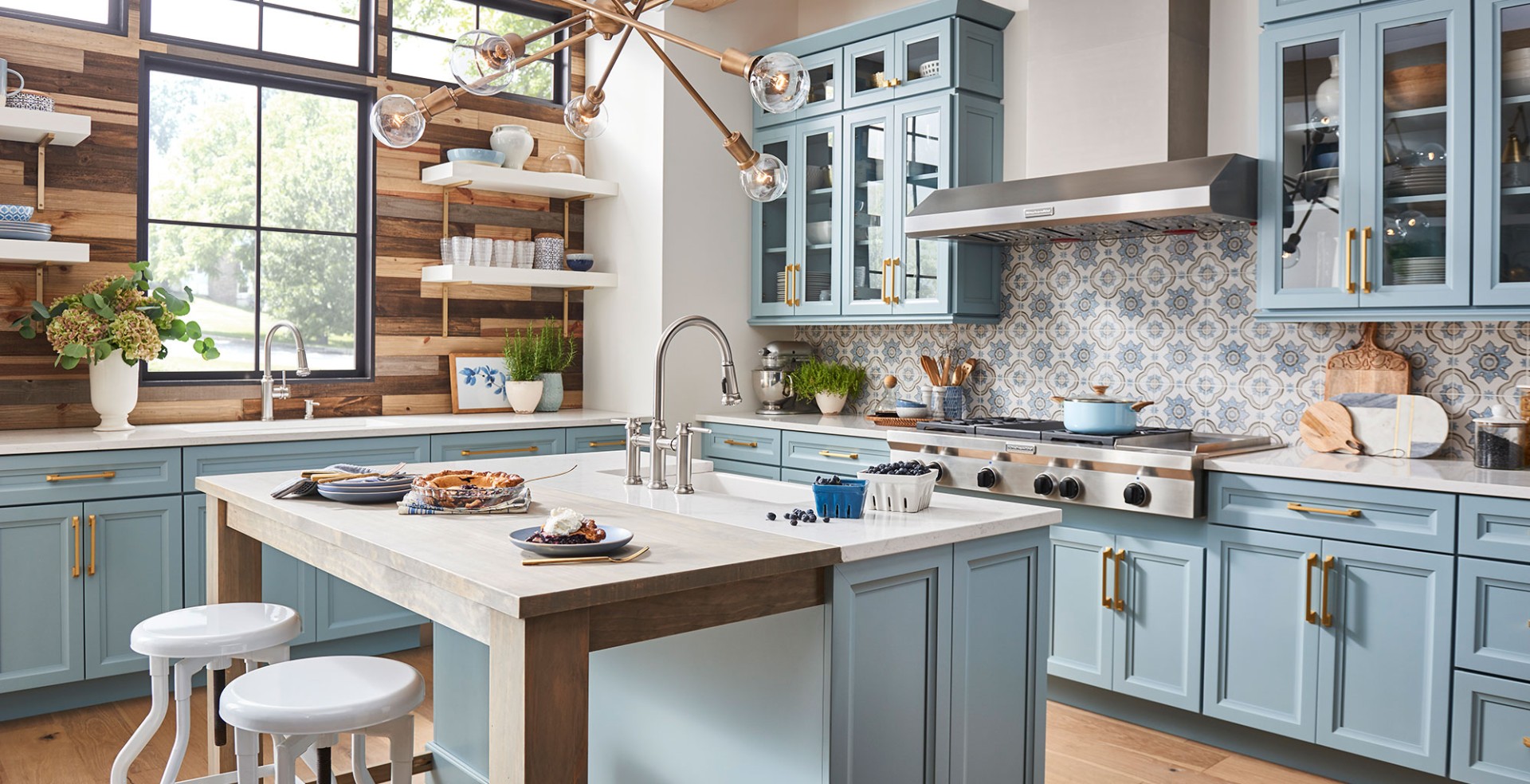 3. The Return of Dark Counters
Dark granite countertops in Galaxy Black and Absolute Black are predicted to be more common in kitchen remodels this year. The mix of modern and rustic textures, along with natural elements and geometric patterns are on trend. This is a great combination when paired with a green color palette as it creates that eclectic vibe so popular in today's home decor.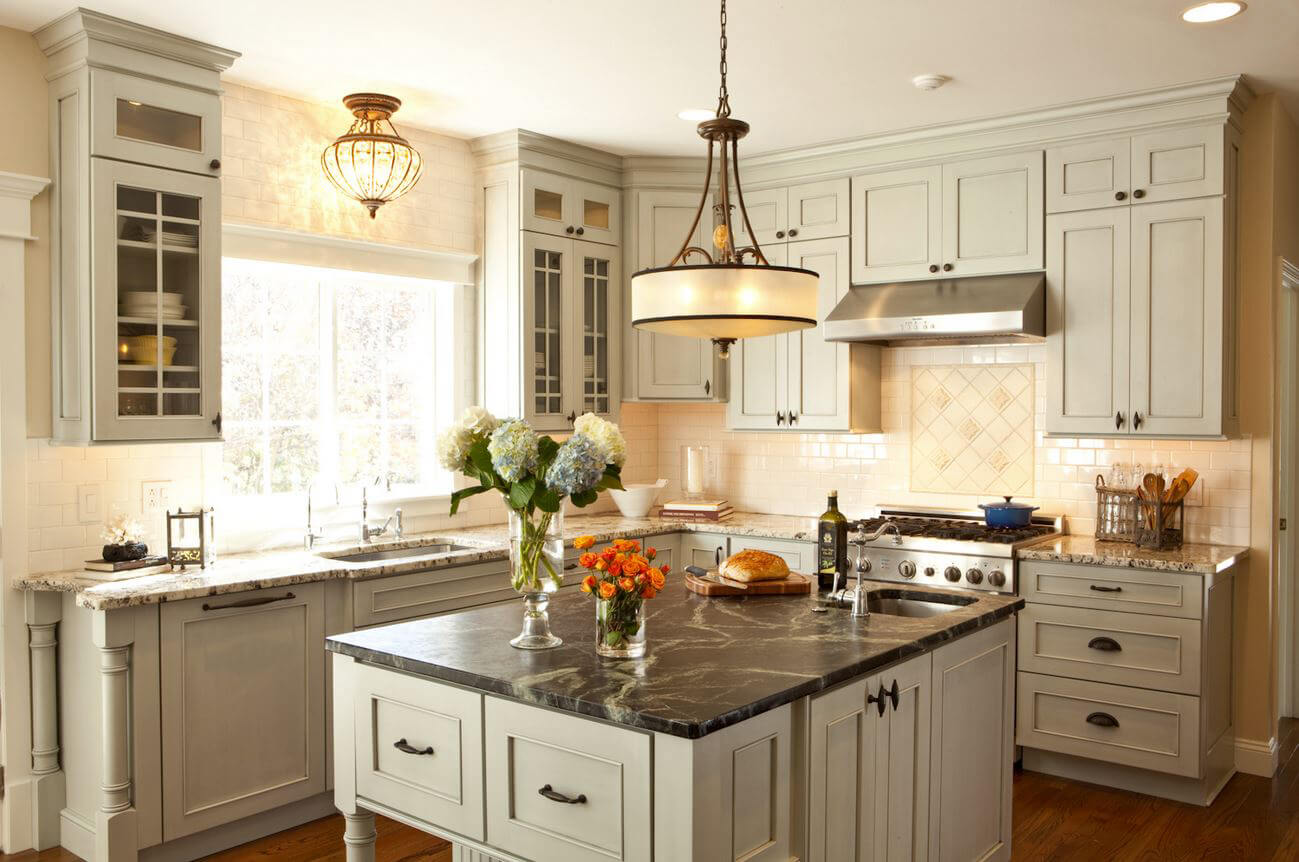 ---
That's it for Kitchens of 2022! We'll keep following trends and help you to choose the perfect design for your kitchen. Looking for a professional help? Contact us to start your kitchen remodeling project!