Deck & Patio Building And Outdoor Design
Decks and patios are a great way to enjoy outdoor living, make use of your backyard, and keep costs down for landscaping. 123 Remodeling is a full-service general contractor for deck & patio construction and exterior design in the Chicago & North Shore area. Call us today at (773) 685-6095 for a free estimate and consultation.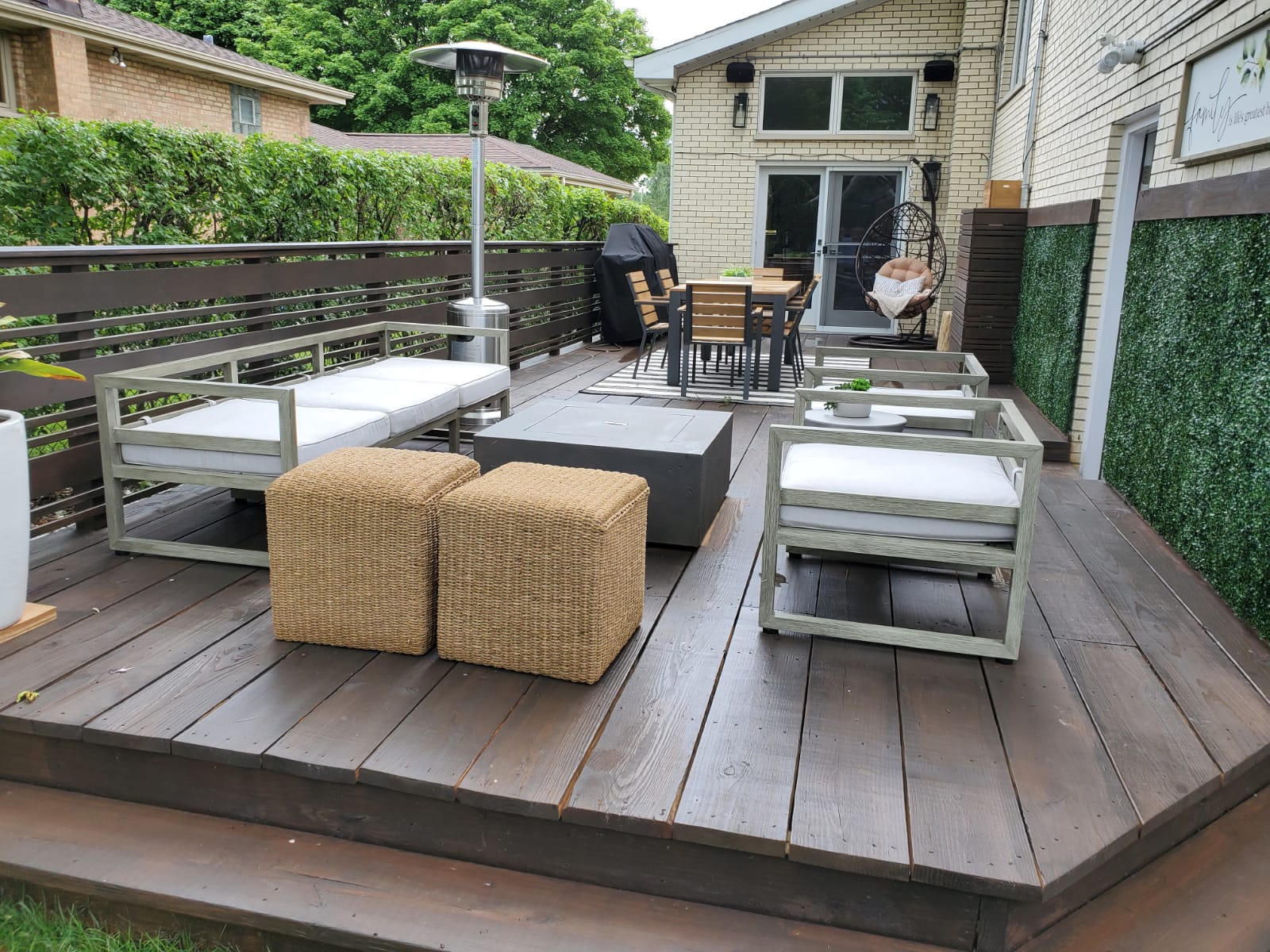 Perfect Backyard Deck Your Home Deserves
Installing a deck will not only instantly raise the value of your home and provide you with extra living space on your property, but it can also be an area to entertain guests and gather with family. It is an aesthetically pleasing way that provides another layer of curb appeal!
Gone are the days of drab, boring backyard spaces! With the renovation services we offer, you can transform your yard into an outdoor oasis.
Deckbuilding is a rewarding experience for those who are looking to spend their leisure time with family and friends. For many, it's about getting together over food or drinks, looking at the sunset in the fresh air. And that is exactly what 123 Remodeling specializes in – giving you your dream deck without breaking the bank!
Call us at (773) 685-6095 and we'll build a beautiful, sturdy and functional deck your home deserves.
We Build Functional Custom-Designed Patios
Ready to build that dream patio you've been waiting for? We offer patio building services for any outdoor living needs!
Patios can serve many purposes, from entertaining guests or just enjoying a quiet moment alone in your backyard. Your new custom-built design will be shaped to fit the needs of both outdoor living space and yard aesthetics around it by incorporating material choices like brick pavers or natural stone, as well as features such as fireplaces, mini-bar with grill, private spaces, tucked away among foliage – the possibilities are endless!
123 Remodeling is a design-build firm that will help you create your dream patio to match the way you live. Every single patio we build is custom for each client, and in designing them we listen closely to how homeowners want their outdoor space used.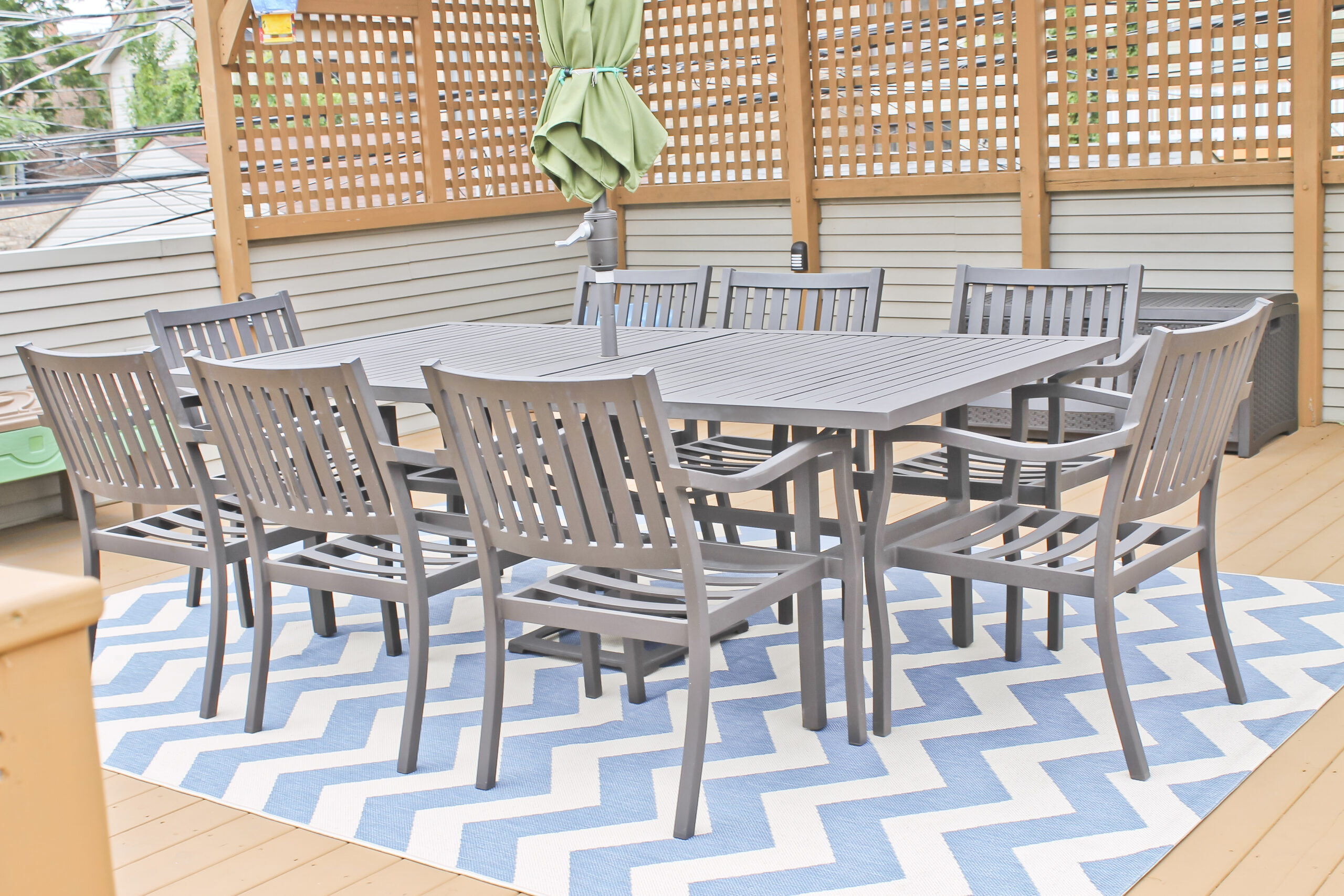 Full-Service Deck & Patio Building Process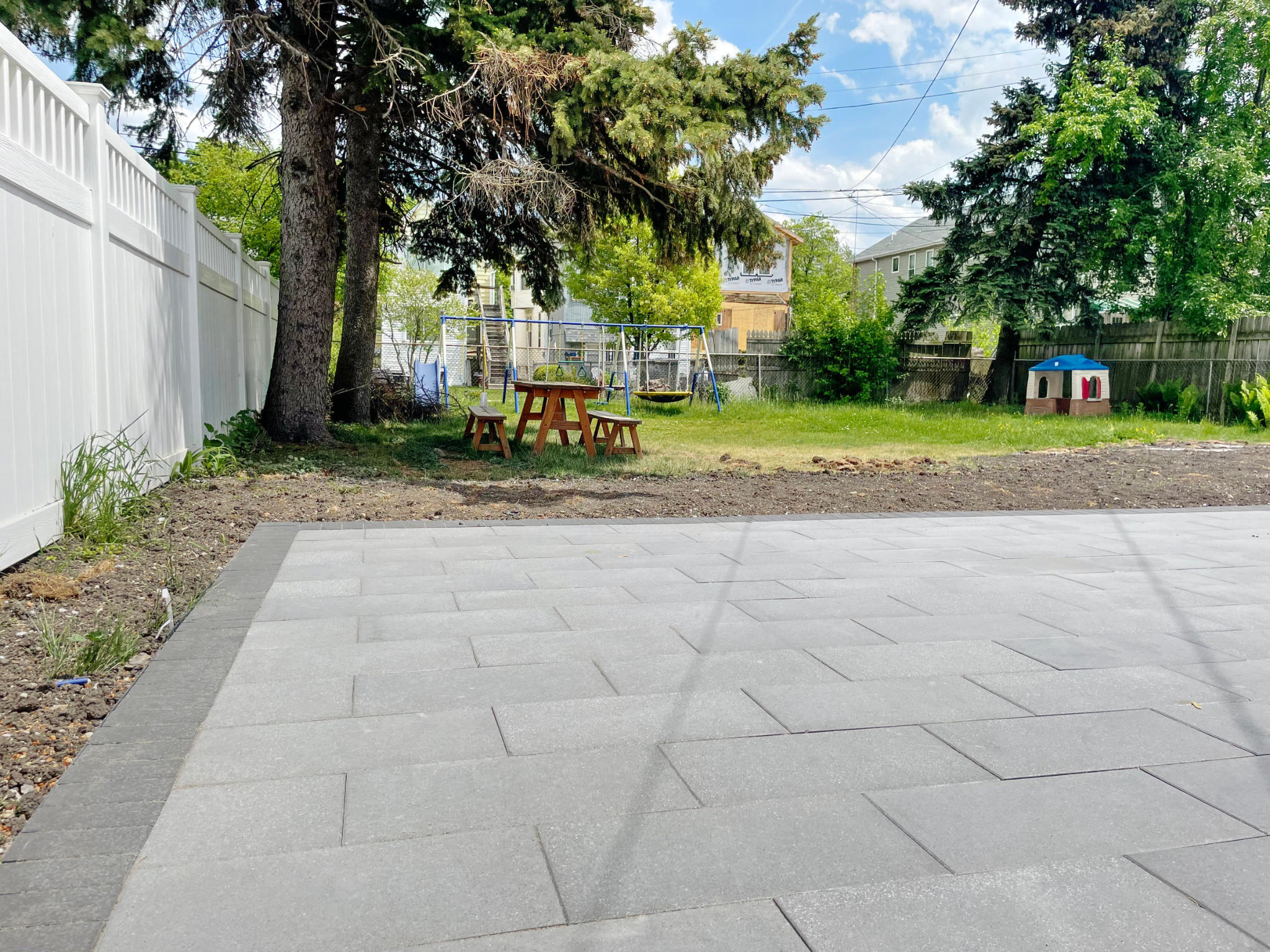 Our in-house interior designers will help you shape your outdoor living ideas into a modern and functional design. Our experts can provide inspirations, drawings, or 3D renders that meet your requirements.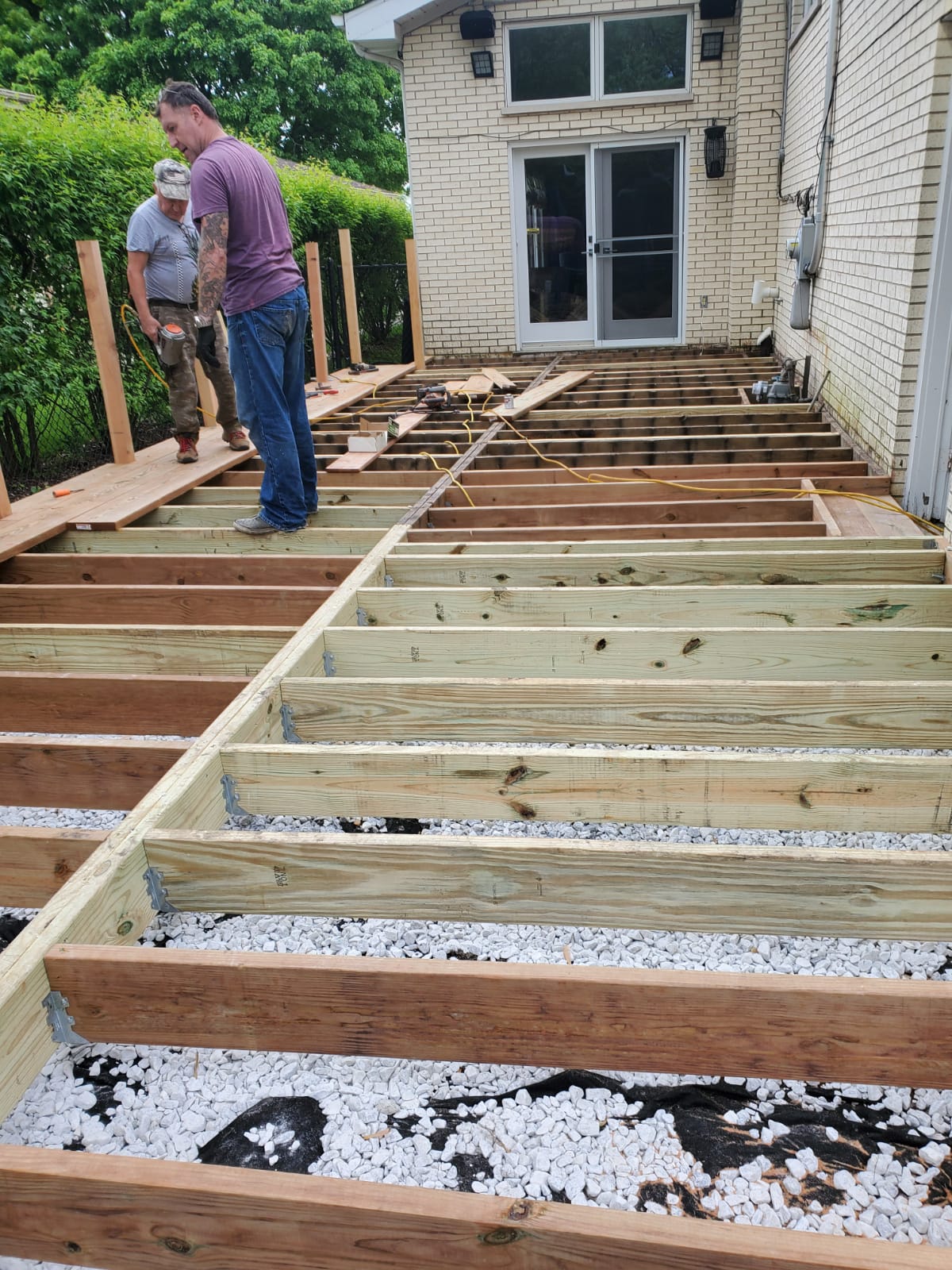 2. Research & Procurement
Our team of experts will help you through every step of the deck/patio building process. We'll handle permits, material selection, ordering, and delivery to make sure your project is completed on time and within budget.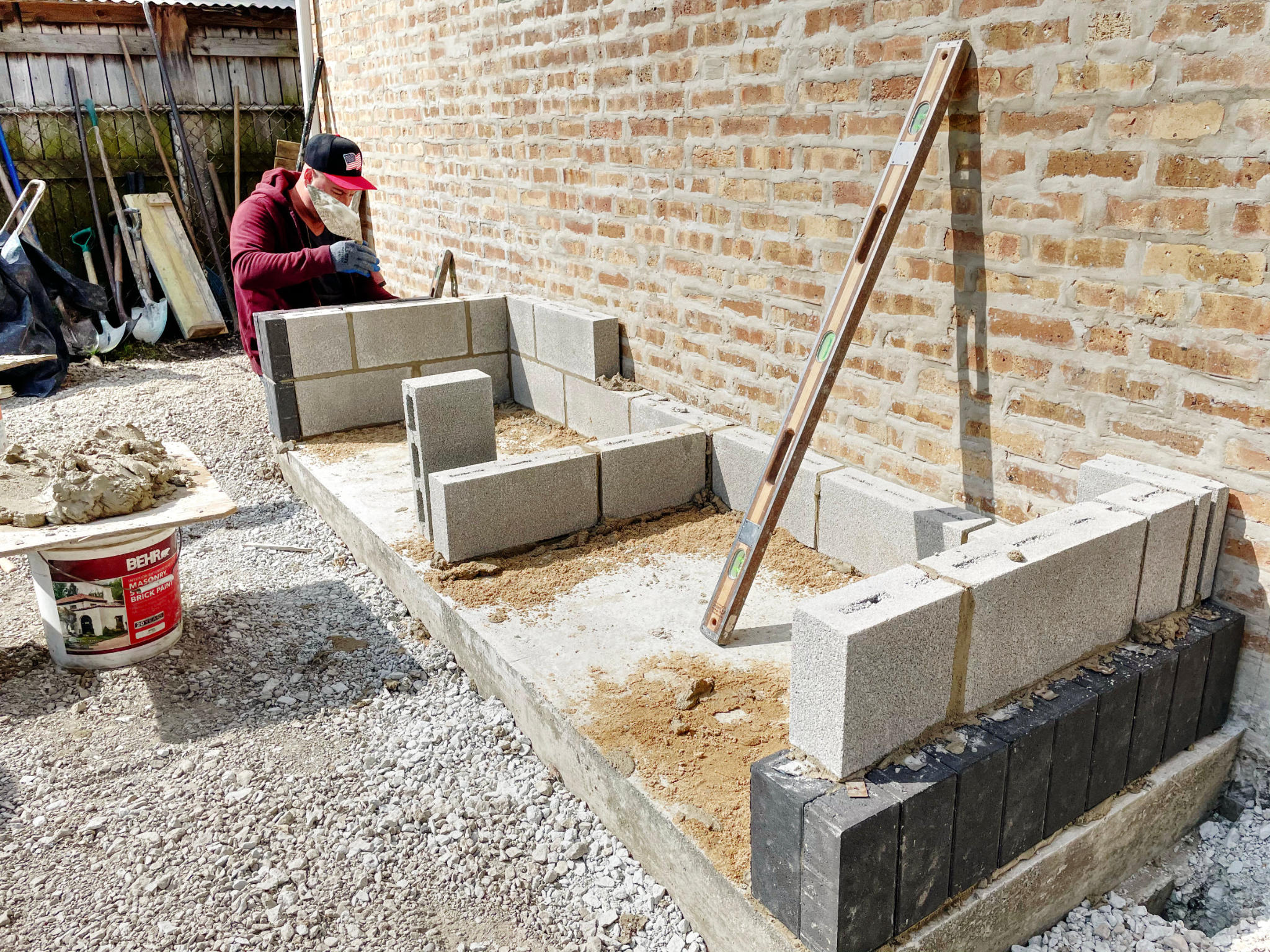 Our builders begin the construction of your deck or patio. All of this will be overseen by our project manager who's an available day in and out to ensure you are 100% satisfied with the result.
Get A Free Deck Consultation & Estimate
Bob V.
I was so excited to see my new deck. I felt like a proud parent. The design that Lior had drawn for us was perfect and it made me feel like we were going to be able to sit up there in the evenings with a glass of wine, enjoying sunset. 123 Remodeling helped us choose all the materials and decor. We will have BBQs on this deck all summer long!
Kelsey J,
I was looking for a patio builder and found 123 Remodeling website so I scheduled an appointment. Jenna came over right away and we went out into my backyard to discuss what kind of patio would work best for me. She had some great suggestions that I hadn't even thought about before. We decided on one that really stuck with me - with custom fireplace and grill and brick pavets. They built it in six days and it turns out exactly like I want it. Thanks!
Deck & Patio Building FAQ
Exterior Remodeling Articles & Tips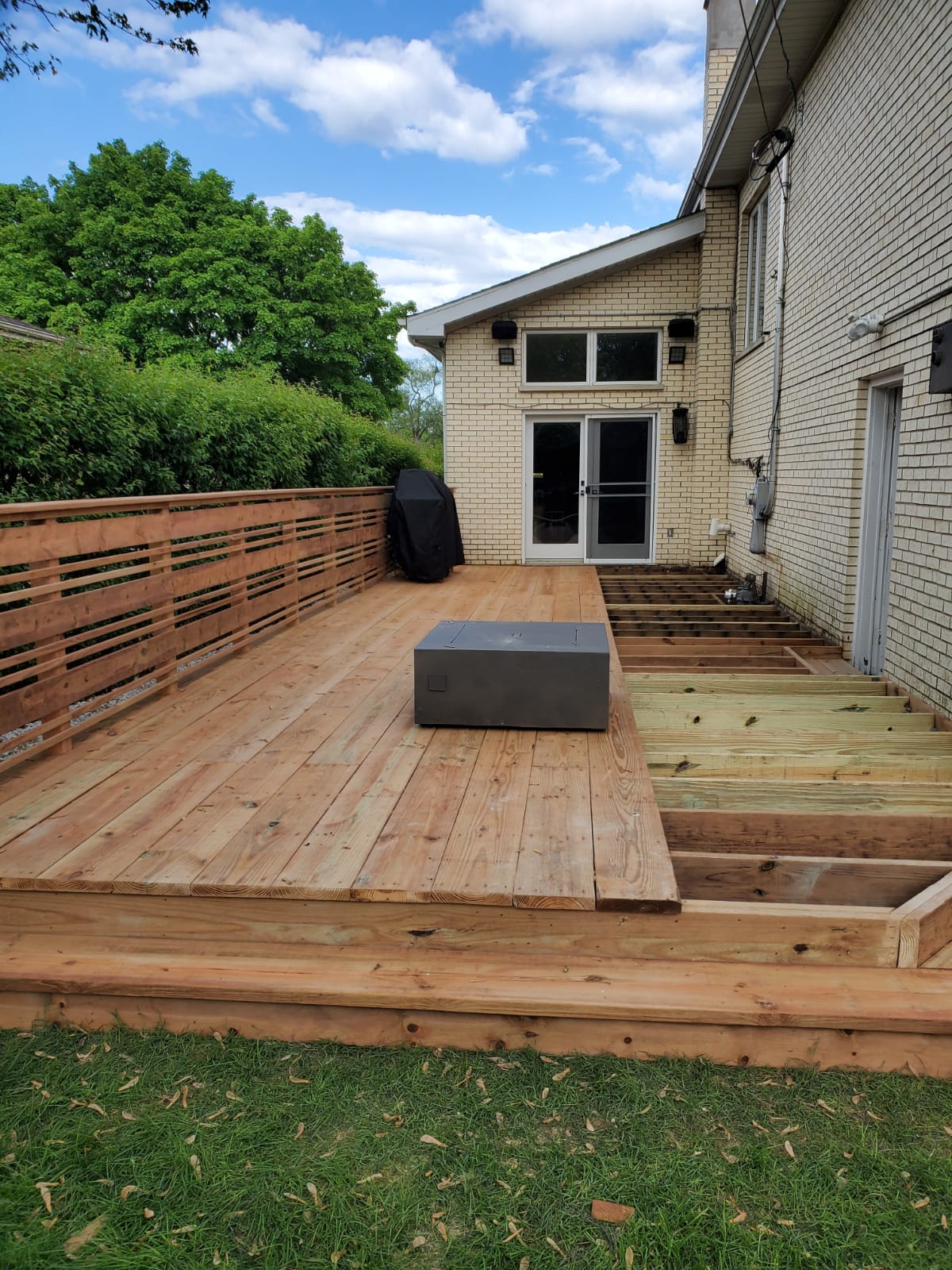 Patios and Decks Blog

Deck Materials 1. Pressured Treated Wood Pressured Treated Wood is the most common decking choice, wood is natural, strong, easy to install, and feels good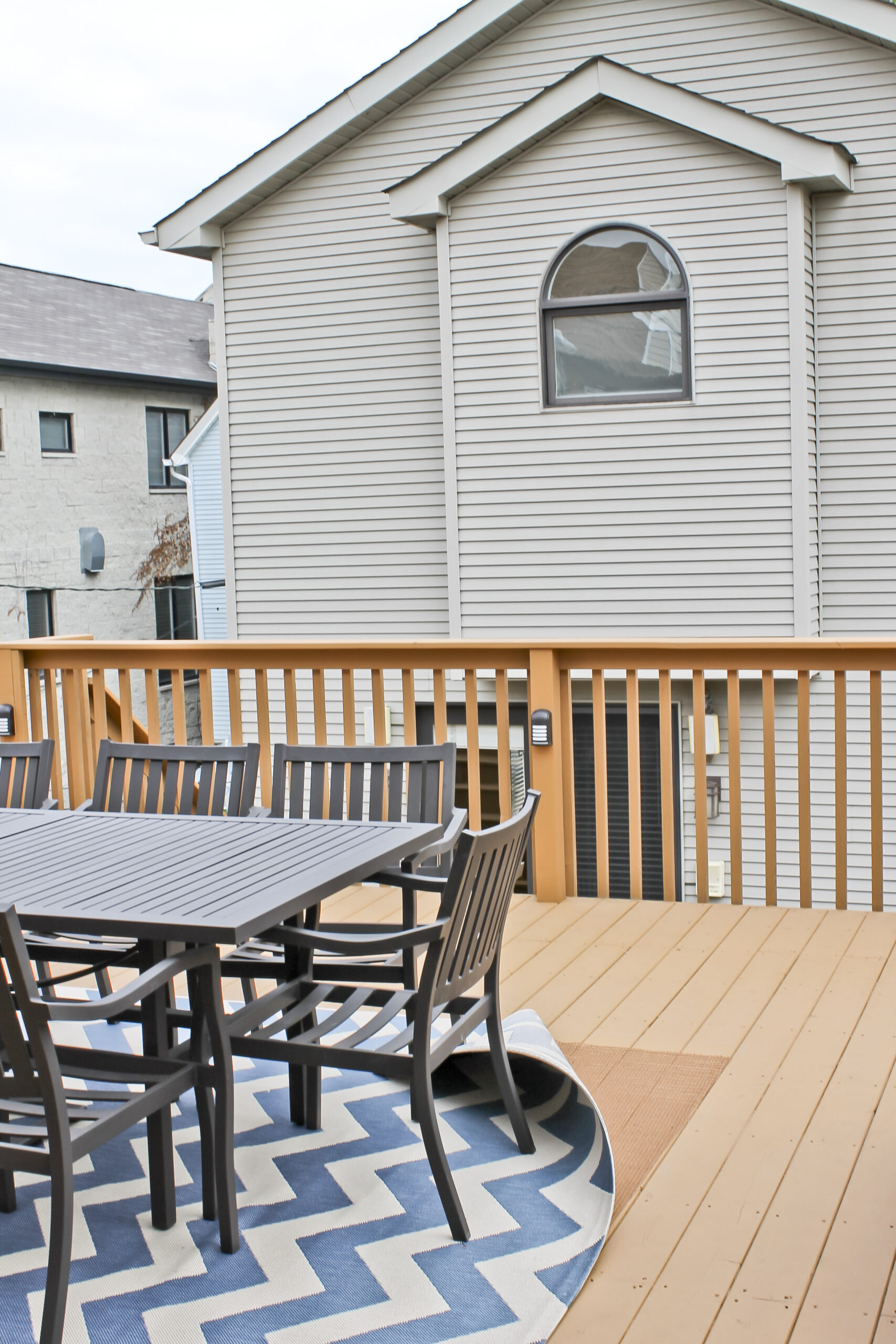 Remodeling Ideas and Tips

Does your building have a killer view of the city skyline?  If you live in or near Chicago, IL chances are that your rooftop view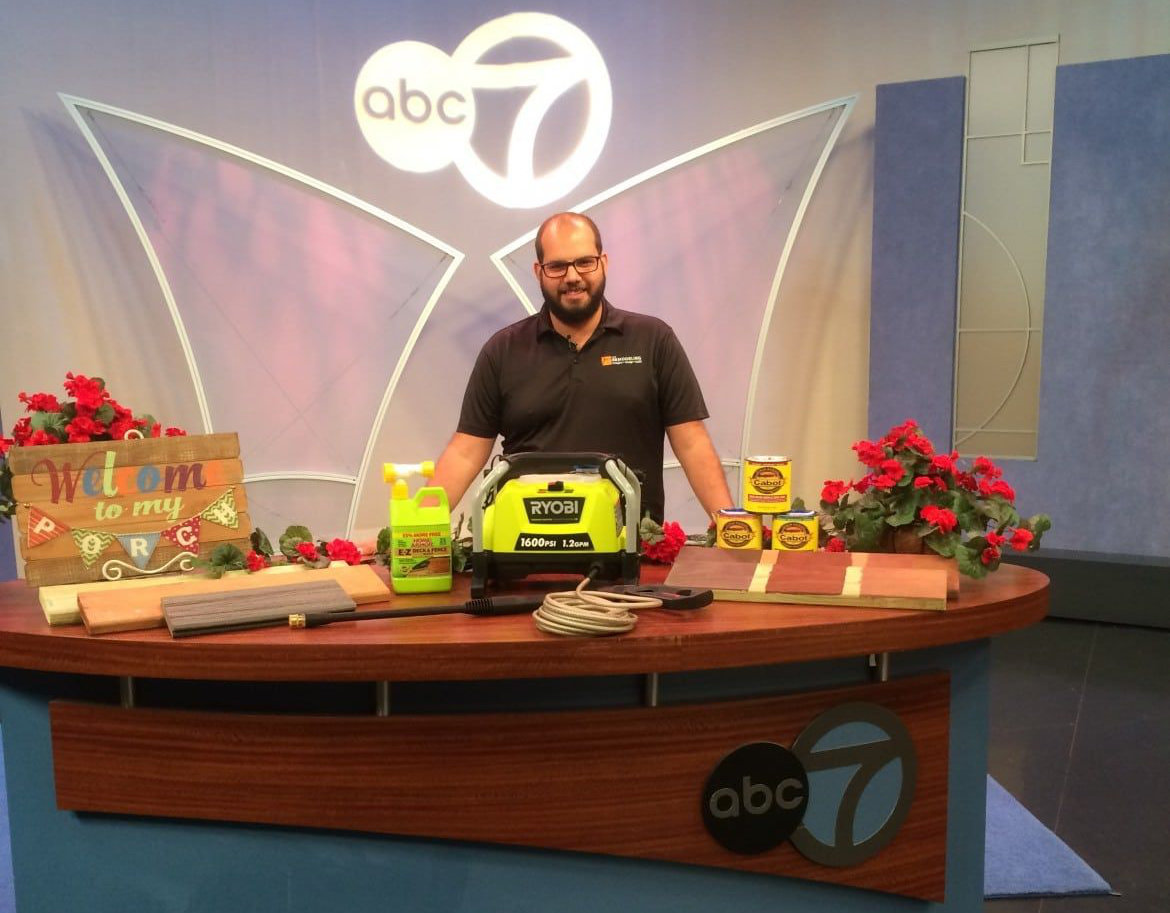 Patios and Decks Blog

Our general manager Ariel Darmoni was on ABC 7 Chicago Morning News on Sunday to discuss the best options for building a deck this summer!
Explore our service area for deck and patio building