Undertaking a kitchen remodel can be a daunting task.  Whether you are working with a full-service design/build firm, a general contractor, or even considering doing it yourself, here's 5 things NOT to do in your next kitchen remodel!
Skimp on the Time to Measure Accurately
Oh, the problems the future holds if you don't measure your existing space accurately! In the remodeling world, we call the initial measurements needed for your Kitchen remodel and the plans we create from them "as-builts". These form the foundation for the design of the new space. Accurate measurements ensure you know what cabinets will fit where what size your appliances can be and what size that beautiful new island you've been craving needs to be to fit into your home remodeling plans.
Ignore What's Behind the Walls
What lurks beneath the drywall can sometimes be scary (especially in older homes), so don't be afraid to poke a few holes in your walls to see what's really going on with that ducting. Any remodeling contractor (whether large or small scale) should do this before construction on your Kitchen remodeling begins to ensure they know what they are dealing with once the walls are opened up. It's impossible to catch everything, but it is possible to do due diligence upfront and plan accordingly.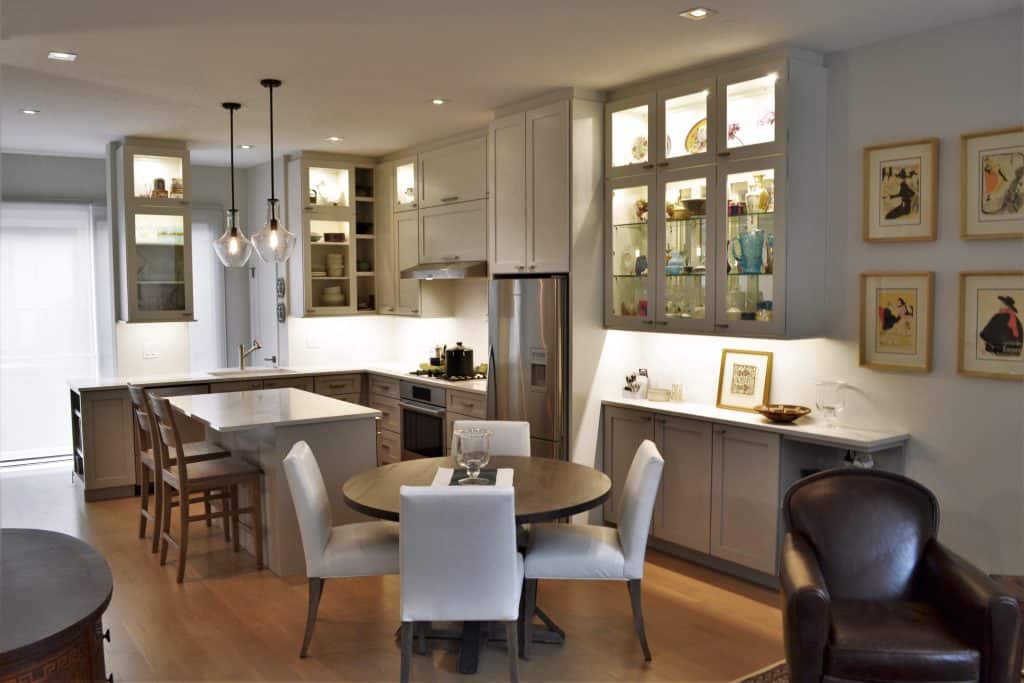 Have Unrealistic Budget Expectations
It's hard not to have unrealistic expectations when we are surrounded by T.V. shows that tell us even the most extensive home remodels only take a matter of weeks and can be completed for a mere $17,000.  Unless you are a remodeling contractor yourself, you likely aren't thinking about what impacts the cost of a home remodel – from changing the footprint to the cabinetry line you want to the floor that now has to be refinished because of all the other decisions you just made. We are believers in homeowners having the information at hand that helps them make more informed choices. Some remodelers offer a free in-house estimate to help you with cost planning.
Get Carried Away in Showrooms
Don't get me wrong; I love a beautiful showroom because it opens up a world of possibility and provides a ton of inspiration with all the new beautiful tiles, appliances, fixtures, and fittings on display. However, it's also easy to totally blow your budget by upgrading your materials selections on a whim because you see a tile you hadn't considered before and you just have to have it. For example, if you see a square foot price for a tile of $8.99 sq ft, your emotional reaction tends to be "That's not that expensive – and I really want it" unless you sit down and calculate the total cost. Before you commit, do your homework and make sure you are thinking through the knock-on impact on your budget. There are also lots of ways to still get the look you want without doubling the budget, from creating detail in the stove backsplash to picking out a different cabinetry line.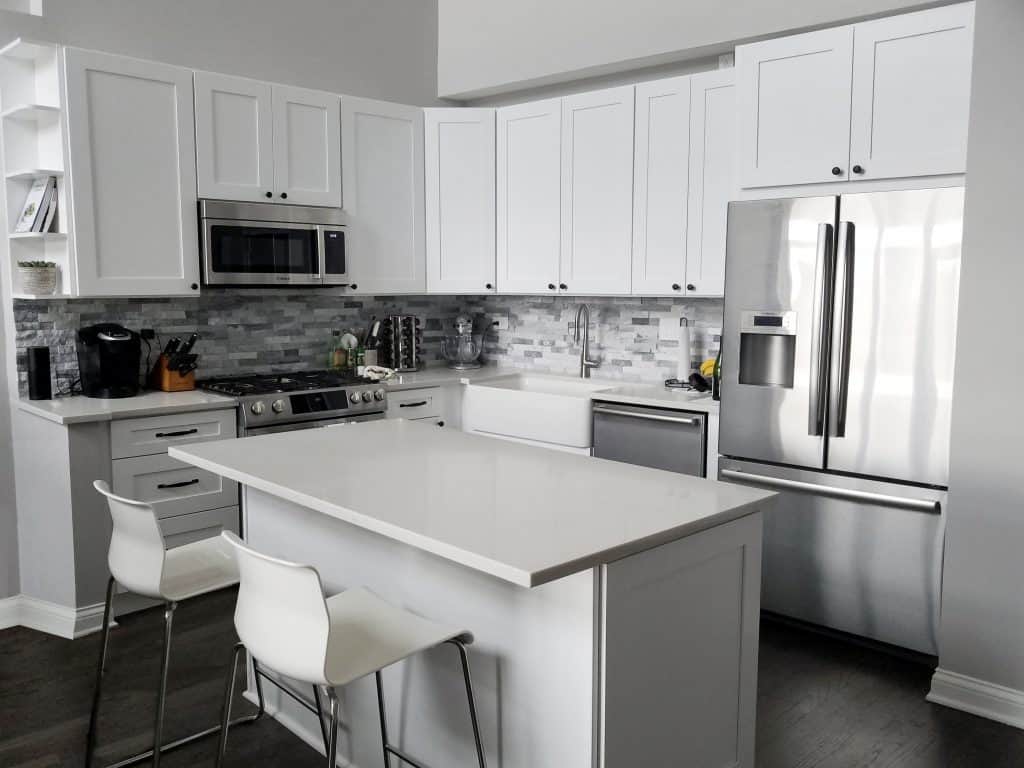 Overdo Trends
It's the beginning of the New Year, and it can be head-spinning trying to keep up with what's in – and what's so 2019. Not to worry, good design is timeless and won't feel like it's dated before you've had your first guests over to see your recently completed Kitchen remodel! At Synergy, we are big believers in designing for real life, not the magazine version of ourselves. Read our advice on the 2020 design trends that are here to stay.
Ready to take the next step in your kitchen remodel and want to talk with the professionals who can take care of all of the thinking for you?!  As one of the best remodelers in Chicago, we know a thing or two when it comes to your home remodel! Give us a call – we're always happy to chat about your project and help in any way we can.