One of the fun things about working in the home remodeling industry is the wealth of new products and interior design options now readily available to us. However, the challenge from an interior designer's perspective is ensuring we navigate our way through the sea of ideas and separate the design fads from the longer-lasting trends. No-one wants to remodel their home this year to find out it's considered outdated by the time 2021 rolls around. So, let's take a look at our home remodeling and 2020 interior design trends we think will stick around for a while…
Natural Elements
We're calling this one of the biggest design trends in 2020: incorporating nature into interior design as much as possible. We spend so much time indoors (especially during these winter months) it's easy to lose our energetic connection to nature itself. Natural materials such as White Oak wood are getting big, and other natural textures as well. Even creating a decor piece with a vase and some branches from your yard is 'in'.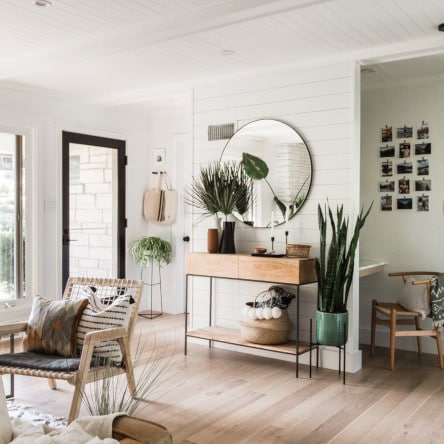 Lighting
A little out there for some, but wood bead chandeliers and basket lighting are back in favor that helps bring in that "natural" component.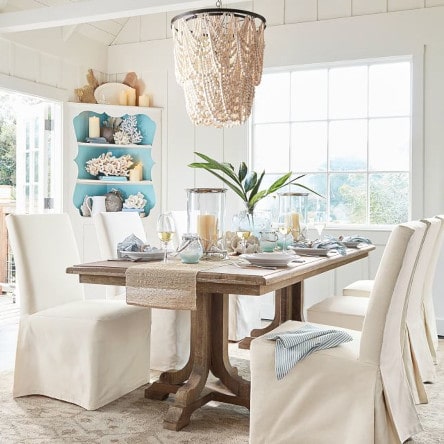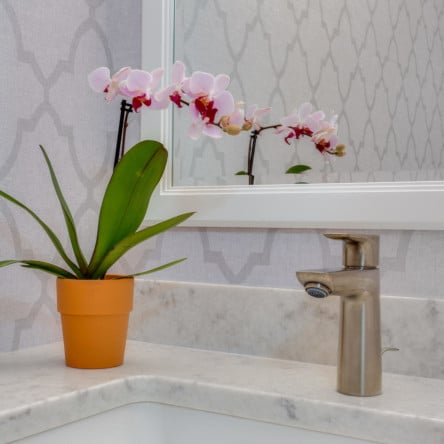 Smart Appliances
We've been talking about smart appliances for a while, and put them on our 'slow burn' list last year (see what we did there?). This design trend goes beyond ovens and smart refrigerators. Smart Lighting will also be popular with homeowners wanting a central control panel that works all the lights in one room or multiple rooms. For example, in a kitchen a control panel that operates the pendants, under cabinet lighting, recessed, and chandeliers.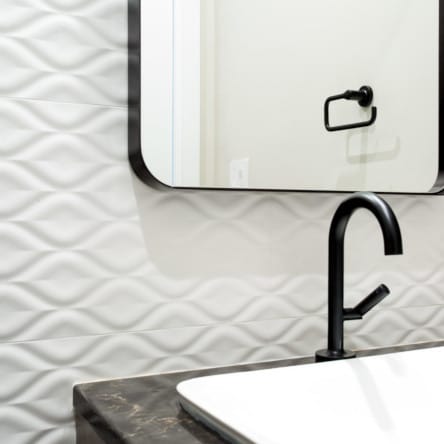 Wallpaper
Personally, we LOVE this trend. Wallpaper is gathering momentum and gaining in popularity again, especially in powder rooms and dining rooms. Think florals and wallpapers that look three-dimensional.
Tile
This trend is making a repeat appearance on our list, which shows it definitely has longevity when it comes to home remodeling! Bolder tiles are coming into play (like blue with geometric patterns) in kitchen backsplashes and accent walls in bathrooms.
Velvet
Want to get ahead of the design trend curve? Go with velvet furniture. It started out with rose pinks, but now the color choice ranges from soft muted colors to bold, bright colors as well. Anything goes!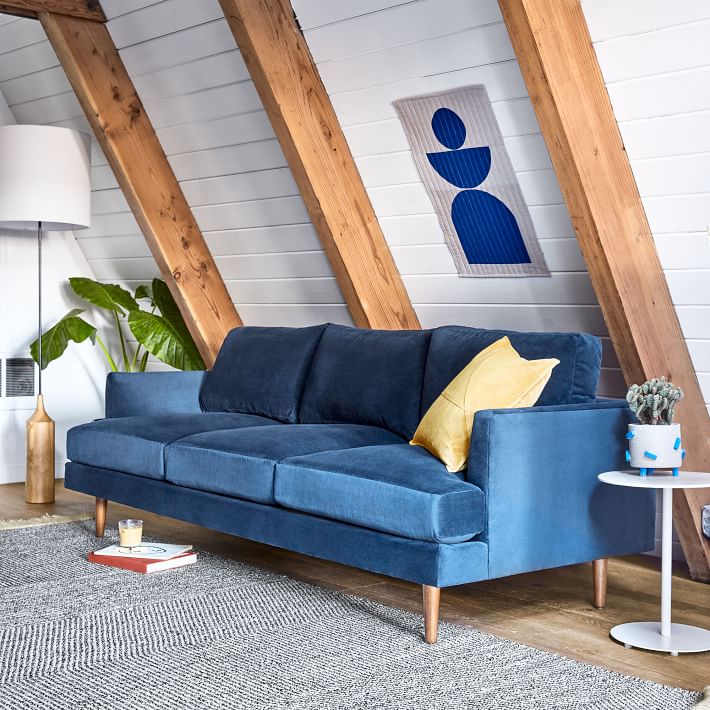 Paint
Afraid to go beyond neutrals when it comes to painting? Don't be! If you plan to stay in your home for a while and love color, then go for it! There are a couple of different "families" of colors we will see in combination with each other:
deep olive greens, bold blues, mustard yellows
soft muted pinks, blues, and taupes
soothing earth tones – soft greens, blues, off whites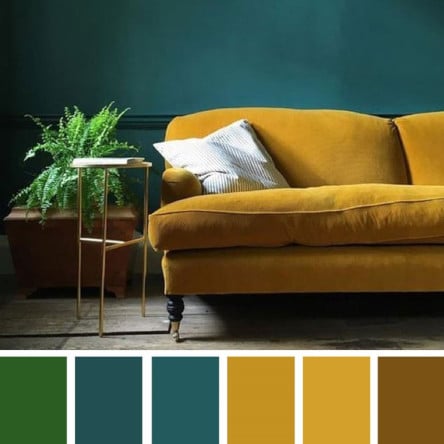 ---
Ready to start your home remodeling journey this coming year? Take the first step by getting a free consultation with our professional designer so stress-free renovation can be yours!