Exterior remodeling raise property value, safety, and functionality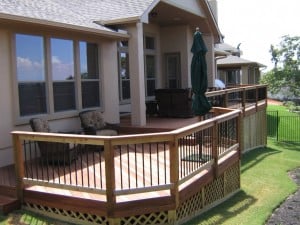 A home's curb appeal is crucial because it can be the first thing buyers notice about a home. A recent study done by Realtor.com rates different projects to a home's market value and its associated cost vs. added value.  The results were that 8 out of 10 projects were exterior and provided the most bang for the investment buck.
The study found 8 of the top 10 most cost-effective projects nationally, in terms of value recouped, are exterior projects. A wood deck addition came in 2nd with an estimated 74.3% of costs recouped upon resale.  Two garage door replacements were also in the top 10; a mid-range garage door replacement is expected to return 83.7% nationally but in Chicago, it's 151%!! (see infographic below), while a new Deck addition in Chicago noticed a whopping 103.7% of costs recouped.
Below are a few exterior projects, 123 Remodeling has completed, and have added value for our customers.  We are proud to service Chicago and near suburbs, Lincolnwood, Skokie, Evanston, Niles, Park Ridge, Morton Grove, Glenview, Wilmette, Winnetka, Glencoe, Northbrook, Deerfield, Highland Park.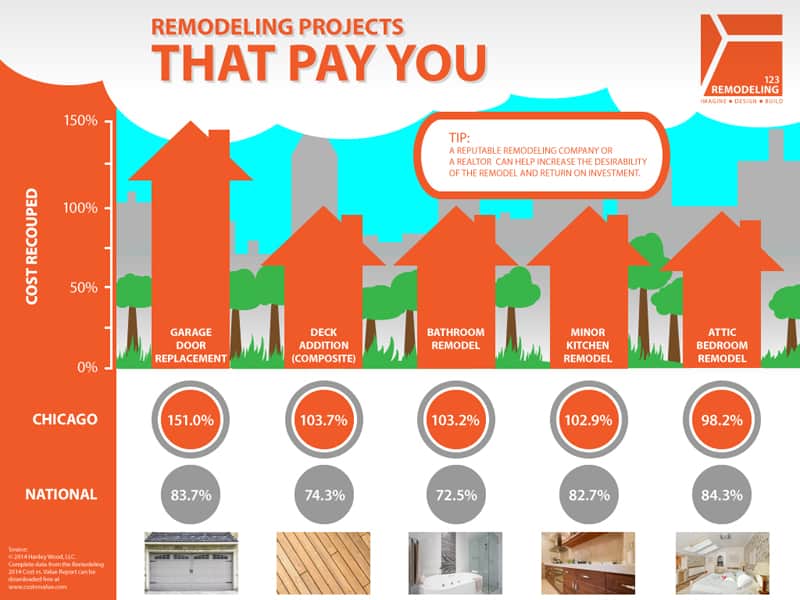 Garages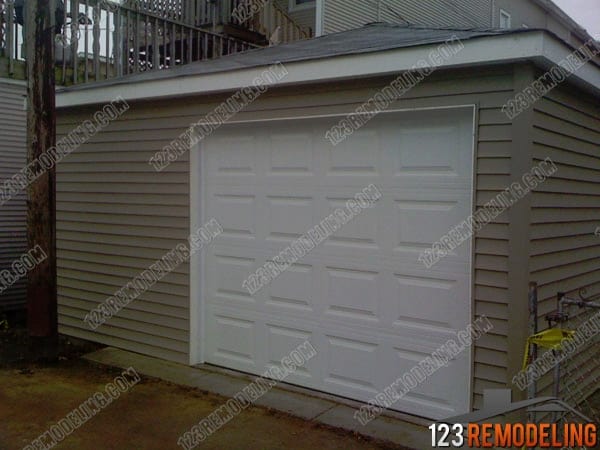 Your garage is a part of your property that is visible and more importantly used every day, multiple times a day.  Replacement of a garage's door not only raises the value of the property, but it's also aesthetically pleasing and functional. Many homeowners will use the garage as a work area to build, fix, and tackle household 'honey-do' tasks. When remodeling your garage consider creating useful storage areas to organize items, provide space, and increase the functionality of the garage.
Patios/Decks
Damage to the wood and concrete of your patio is common due to Chicago's rain, snow, ice, humidity, and blazing hot sun. A damaged patio area is often neglected, taking up useful and vital areas of your backyard.  Consider resurfacing your concrete patio or consider replacing it with concrete pavers, which come in a variety of sizes, shapes, and colors. Also, consider adding a focal point like a paved walkway or fountain.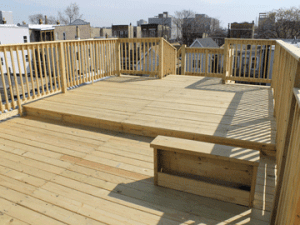 Installing a rooftop deck or an elevated deck with privacy fencing adds useful square footage and claims space otherwise only used by birds. Sanding down and fixing problem areas of a wooden deck and finishing it with weather-proof varnish/paint can extend the life as well as providing an outdoor space to enjoy with family and friends. Rooftop decks add precious additional square footage as well as a private area to entertain guests or unwind.
Fences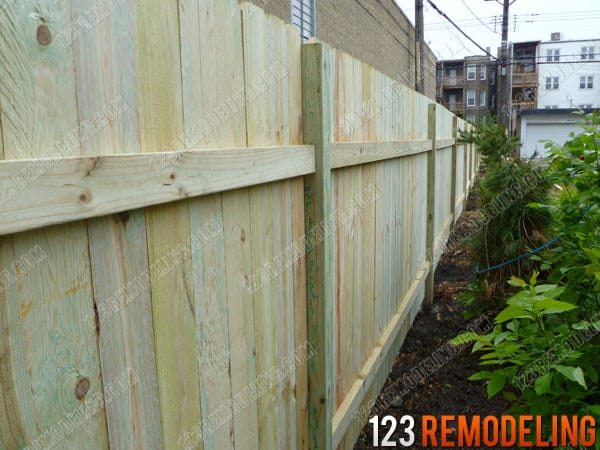 The fence separating your property can serve as functional as well as adding aesthetically pleasing curb appeal. Choosing the right style of fence can completely alter the overall aesthetics of your home and instantly raise the value of your property. 123 Remodeling has installed chain-link, wrought iron, and 6-foot privacy fences for residential and commercial properties.
Staircases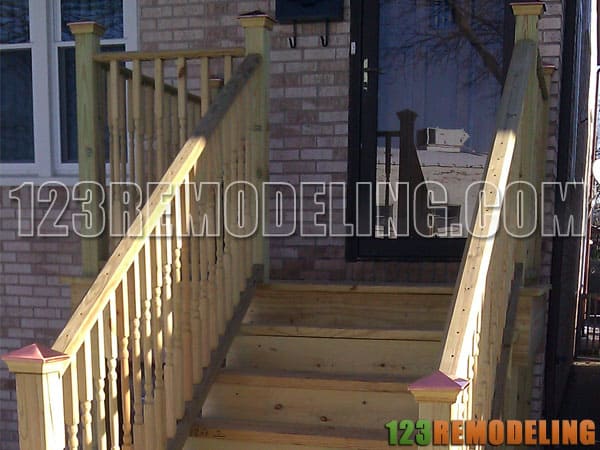 Wood gets damaged by Mother Nature's harsh hand with weather elements affecting the structural safety and reliability of the gateway to your home.  It is easy for homeowners to ignore the curb appeal, but not when presented with a freshly sanded or painted structurally sound staircase.
We have installed staircases made of steel for apartment buildings, concrete for single-family homes, and a wooden deck with a staircase for 3 flat buildings.
Tuck-point/Masonry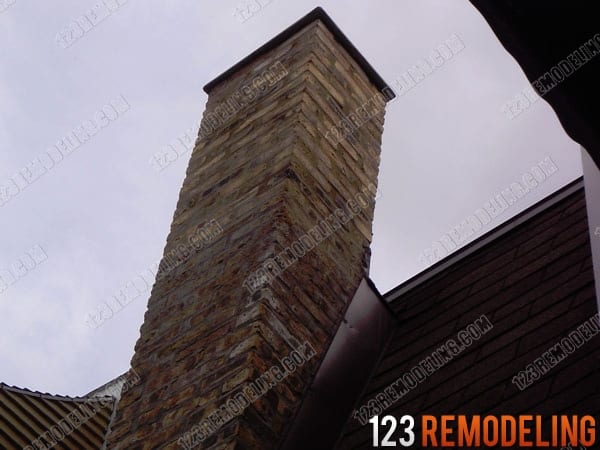 Stop neglecting missing or chipping of bricks on your home's brick building, garage, chimney, driveway, or sidewalk.  Wondering what to do with unleveled or cracked sidewalks on your property?  Consider starting from scratch or rebuilding it to suit your style and needs.
Contact us today for your no-obligation consultation. Use our online contact form or call us at 773-685-6095 – a member of our staff will help you arrange an appointment to meet with one of our experienced project managers.