Deck Materials
1. Pressured Treated Wood
Pressured Treated Wood is the most common decking choice, wood is natural, strong, easy to install, and feels good under bare feet. But it also requires an annual cleaning and can rot, splinter, and warp. Even though all wood naturally weathers to a gray color, it should be cleaned and re-stained every two to three years to keep it looking its best and aging gracefully.
This economical wooden decking is typically made from pine and is widely available. It is the most economical and least expensive out of decking materials with a lifespan of an average of 15 years but with proper maintenance can last decades. Proper maintenance can average annual costs of $450.
Plan to spend around $2 to $4 per square foot for pressure-treated wood such as Southern yellow pine and around $4 to $6 per square foot for high-end wood such as cedar and redwood (material costs cited by epa.gov)
| | | |
| --- | --- | --- |
| Material | Cost Per Square Foot | Advantages |
| Ipe | $20-$25+ | Looks great, strong |
| Redwood | $4-$6 | Excellent color, affordable |
| Cedar | $17-$22 | Classic look |
| Bamboo | $4-$6 | Durable, sustainable |
| Mahogany | $8-$30 | Natural color, resilience |
| Pressure-Treated Pine | $10-$12 | Widely available |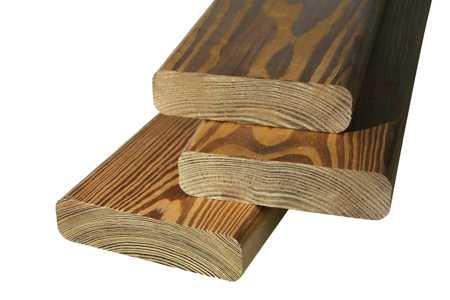 2. Composite Decking – Plastic And Wood Fibers
This material is designed to minimize fading and molding. It is in the middle of the price range, comparable in costs to cedar and redwood, and last about 25 years. There is no cost of maintenance for this material.
Material and installation cost can range from $4 to $6 a square foot, with an average of $9 for Composite Decking (material costs cited by epa.gov)
Composite deck boards are generally pressed with a pattern or a wood grain and come in a wide range of shades and colors. This decking is low maintenance (no need to weather-proof or paint) and slip-resistant.  Polyethylene plastic and wood fiber deck boards are made up of half wood fibers, like sawdust, and half recycled polyethylene plastic.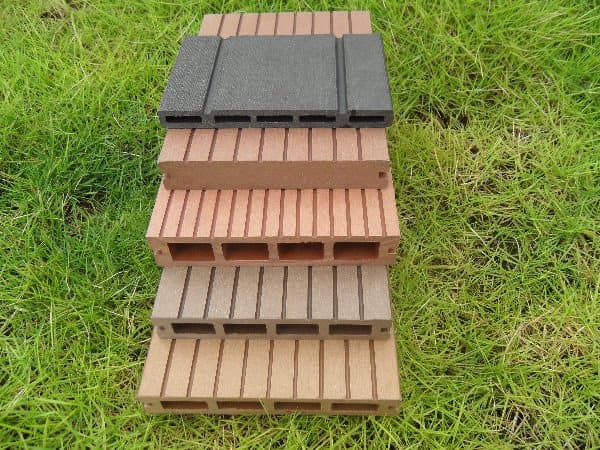 3. Plastic Lumber – HDPE (High-Density Polyethylene)
This material is easiest to install with most manufacturers offering 50-year warranties on HDPE material that last about 30 years.  There is no cost of maintenance for this material.
Material and installation costs can range from $5 to $9 a square foot, with an average of $7 for Recycled HDPE Plastic decking (material costs cited by epa.gov)
This wood-free option promises not to stain or fade and is waterproof. It is also splinter-free and low maintenance, needing only to be cleaned periodically.  The look-n-feel of plastic lumber is not like wood. Additionally, plastic lumber decks tend to squeak when they are walked on and can get very hot when there is hot sun beating on the plastic. Plastic decking is more expensive than traditional wood plastic composite decking but comparable to premium composite decking materials.
| | | |
| --- | --- | --- |
| Type | Pros | Cons |
| Composite | Durable, looks like real wood | Can't refinish |
| Plastic | Multiple colors and styles | May expand and contract in heat |
| PVC/Vinyl | Highly sustainable | Could sag or crack over time |
4. Aluminum and Steel
Aluminum decking is the most expensive out of the deck material and will last the longest with a lifespan of 30+ years.  Steel decking can have a lifespan of 60+ years when correctly installed by a professional builder.  Steel does need to be cared for with a basic maintenance cycle of routine desalting and touched up with a periodic protective coating.
123 Remodeling built this steel decking/staircase for a 3-flat building on the Northside of Chicago, it's durability, safety, and fire resistance are a few reasons to invest in steel decking material.
| | |
| --- | --- |
| Pros | Cons |
| Attractive | May dent or scratch |
| Easy to clean | Reflects heat |
| Long-lasting | Saltwater corrodes it |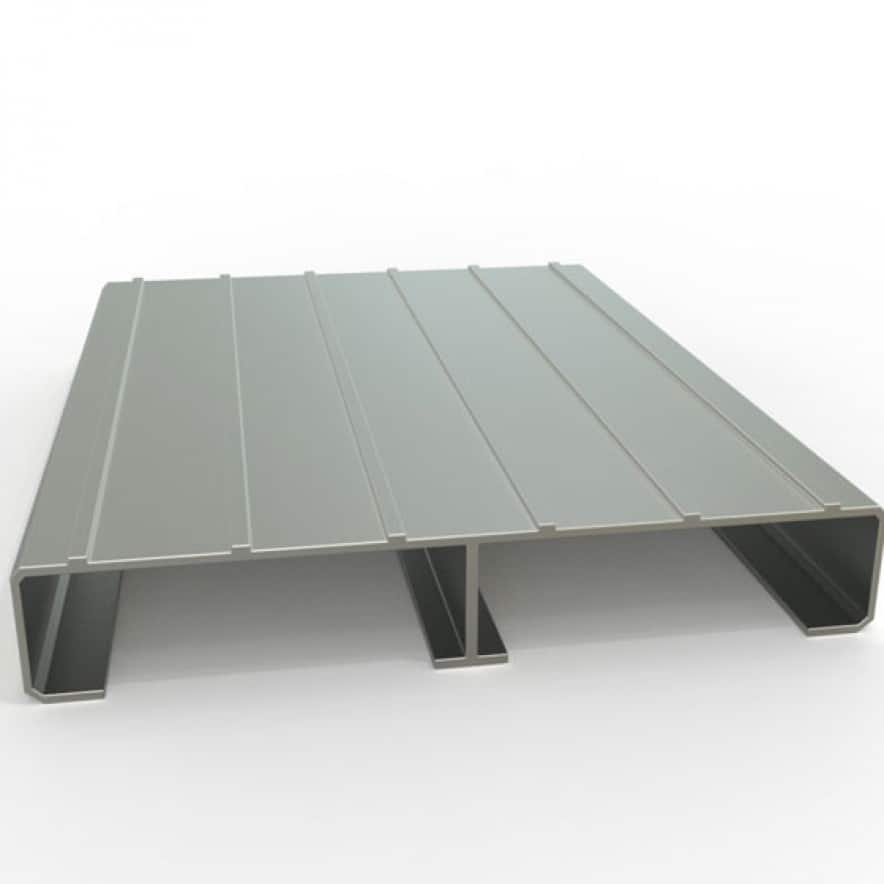 5. Concrete and Stone
This is the most expensive while being the most durable decking material out of the 5 that we have discussed. The lifespan, depending on the craftsmanship and environment conditions, a concrete patio can last a property owner up to a person's lifetime – 70+ years.
Material costs can vary depending on stone or concrete, the best way is to contact 123 Remodeling for a specific amount, describing the exact material and decking/patio area.
Concrete and stone patios are mainly for ground-level areas in which the surface area is smaller and is great to blend in with the home's aesthetics and raise property value. 123 Remodeling builds concrete patio with staircases for entryways for residential and commercial properties.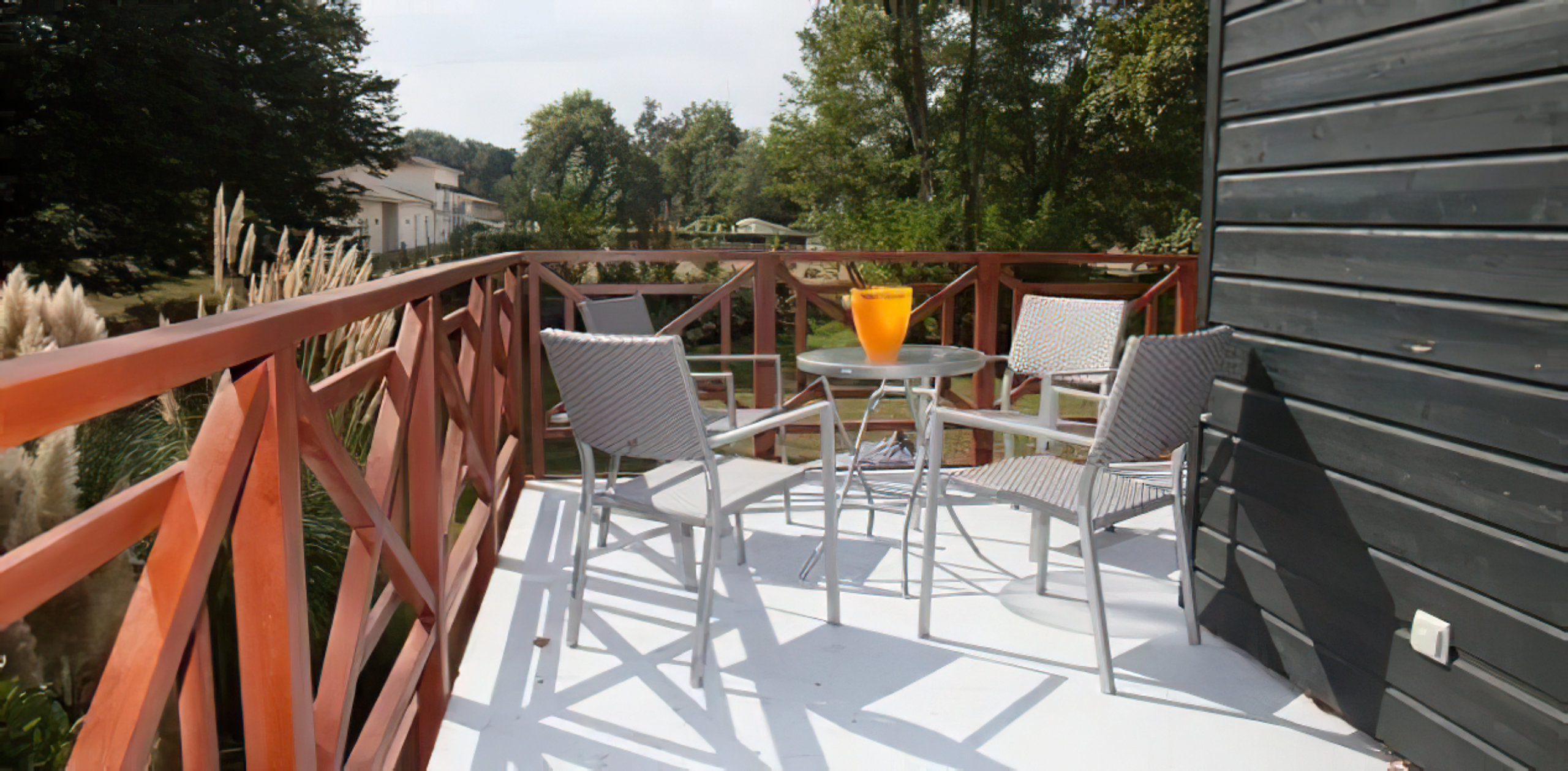 Location
Where is best suited to install a deck/patio? Whether it's in your backyard, rooftop or multi-level building will entail the best spot to build a deck. Does your home have outdoor access via a porch or exterior door? These questions will help determine the style that best fits your space.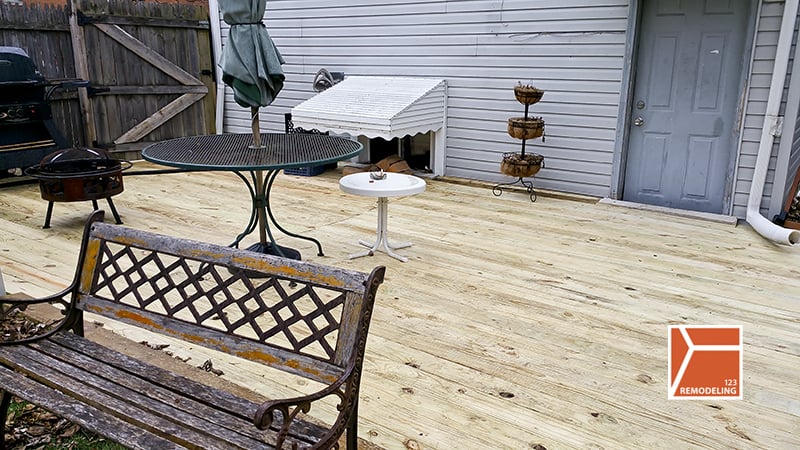 Functionality
Decks with built-in bench seating, outdoor bars, outdoor kitchens with BBQ areas, even fire-resistant areas designed for a fire-pit built into the deck are all options that families in Chicagoland enjoy. The same part of the yard that once required regular mowing/weeding/raking can be the home to your family's new outdoor living area.
Budget
Building a new deck is an exterior remodeling project that will increase property value and has a high ROI (return on investment). Your budget for a new outdoor area will ultimately guide your choice of decking materials, the size and functionality of your deck.  The decking material will the biggest price factor when installing a new deck and below you'll find the 5 most popular decking materials to choose from.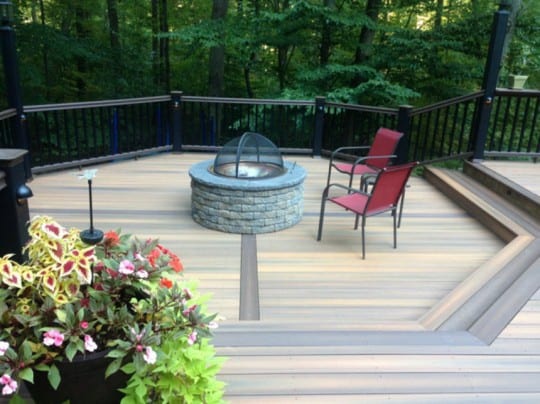 Conclusion
Installing a deck will instantly raise the value of your home while providing extra living space on your property for private gatherings, an area to entertain, and an area aesthetically pleasing way to raise the curb appeal of your home.
Decks and patios offer a great way to enjoy the outdoors, make use of a backyard, and reduce maintenance costs for landscaping.  Customizing the area to suit your needs starts with assessing the area or location, desired functionality, and monetary budget.  Today, there are 5 different decking materials to consider, one that will best fit a person's needs and desires.
123 Remodeling services Chicago's residential and commercial property owners from bathroom remodeling, kitchen remodeling, basement remodeling, interior and exterior projects in and the surrounding suburbs with an "A+ Rating" by the BBB since 2007.
Proudly serving Chicago's North Shore suburbs, Lincolnwood, Skokie, Evanston, Niles, Park Ridge, Morton Grove, Glenview, Wilmette, Winnetka, Glencoe, Northbrook, Deerfield, and Highland Park.
Contact 123 Remodeling at 773-685-6095 to consult one of our experienced exterior remodeling experts to design and build your brand new deck or patio today!