Does your building have a killer view of the city skyline?  If you live in or near Chicago, IL chances are that your rooftop view can get a glimpse of one of the world's biggest and aesthetically pleasing skylines.
The costs associated with a rooftop deck will always be offset by the increased value of the building. You can use your rooftop deck to enhance your home's visual appeal by tying in with your architectural style, or by bringing elements of your interior design to the outdoors.
You can do virtually anything you want. The sky's the limit (literally!!) – you're bound only by your imagination and budget.
Pro's and Con's of a Rooftop Deck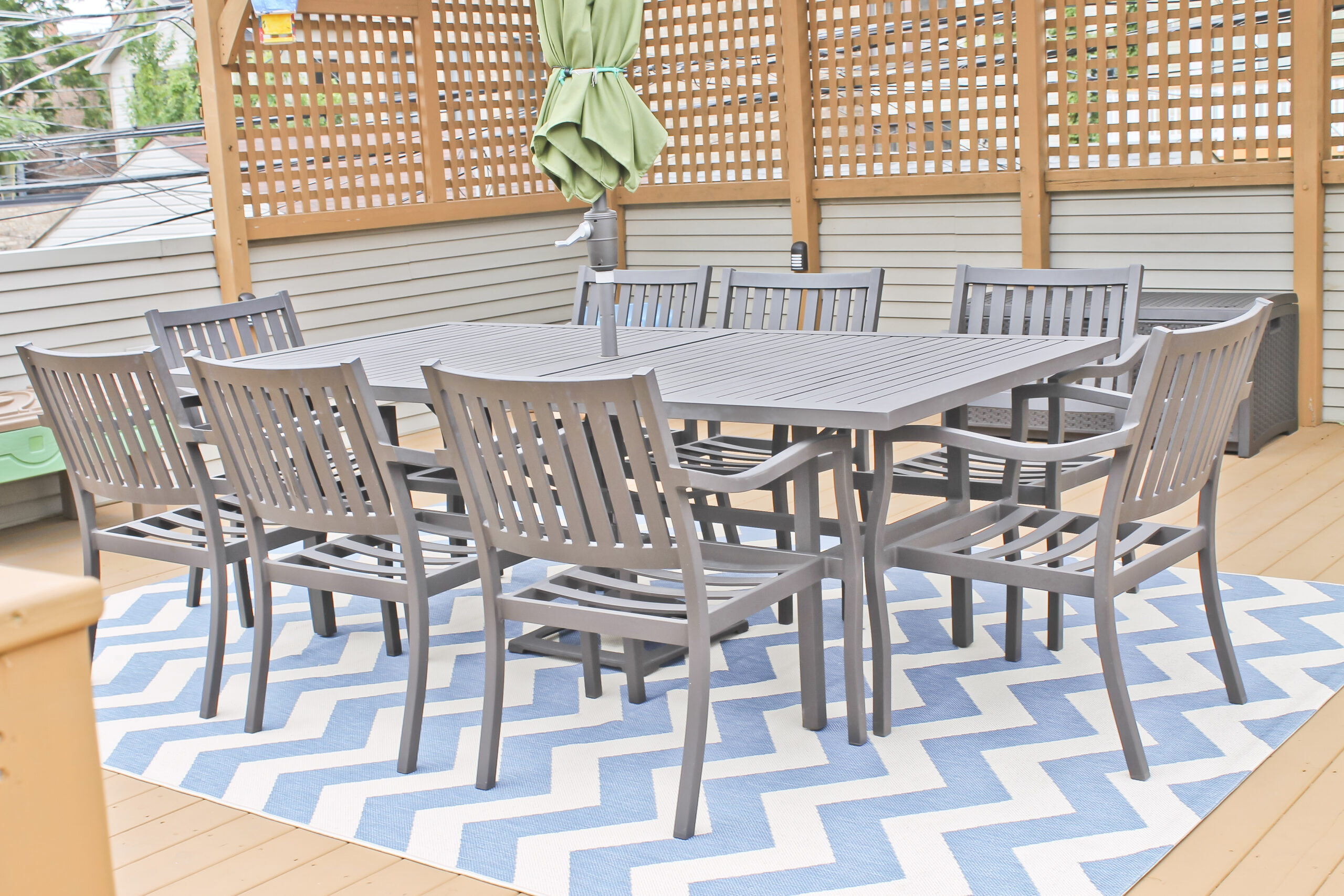 There is always the flip side of good news which is inevitable when making the decision on whether to pursue building a deck on your rooftop, here are some factors to consider.
Pro's (YES!!)
"Stunning Views"
Rise up and enjoy all the possibilities available to your property.  The view from your ground-level deck can sometimes leave a lot to be desired. Chances are good that your view is at least partially obstructed by your neighbor's home, or by other surrounding buildings. Rooftop decks provide you with a bird's eye view of your surroundings. Not only will you be able to gain a unique perspective on your neighborhood, but you'll enjoy considerably more privacy than if you were using a ground-level deck.
"More Square Feet"
If your building is in Chicago or any metro city, that you know how important and valuable space is while providing areas for privacy and a place to relax from the busy city streets.  Rooftop decks provide both space and privacy instantly to your property. You can choose a variety of materials for your rooftop deck.
"Place to Escape"
What can you do with rooftop decks? Actually, you can do virtually anything you want. The sky's the limit here – you're bound only by your imagination and budget. Some families create lovely sky gardens where they can relax above it all surrounded by the beauty of growing things. Others create secluded areas designed for rest, relaxation, and quiet. Yet others want somewhere to enjoy outdoor dining and recreation away from the noise of the street or with a view that complements the occasion. It's up to you. Whatever you want to do, a deck can be custom designed and built to suit that purpose.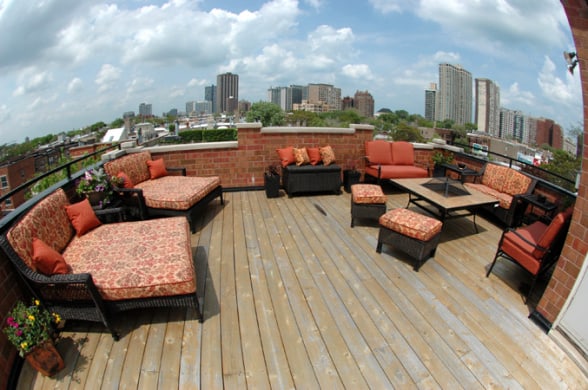 Con's (NO!!)
"In and Out Factor"
The first question before the building is, does your roof have handy and convenient access? To make space usable and practical, a direct access route to the roof is required. Nobody wants to have to climb a ladder to use a space, and carrying items up and down a ladder is ill-advised and not safe.
"Capability"
The next biggest problem has to deal with weight and loading. The notion here is that basic limited storage attics or typical flat roof specifications do not meet the minimum requirement for a deck…in fact, they are at 50% of that minimum. So the take-home message is, unless you have a roof system that has been designed to function as a "deck," it should not be used as one. If you happen to live in a snowy region and have a flat roof that is designed for snow loads greater than 50 psf, then you could build and set up a rooftop deck.
"Material Gateway Access"
While getting to the roof deck may be fairly easy for people and a few deck chairs, transporting 12 to 16-foot long lumber may be an entirely more complex issue. Many urban dwellers live in multi-unit buildings that are many stories tall. The challenge, however, of getting large quantities of building materials up six flights of stairs to this location may be too extreme. If that is the case, you may have to choose other options for your property provided by 123 Remodeling.
Contact us today for your free consultation. Just click the button below or call us at 773-685-6095. A member of our staff will help you arrange an appointment to meet with one of our experienced Project Managers.