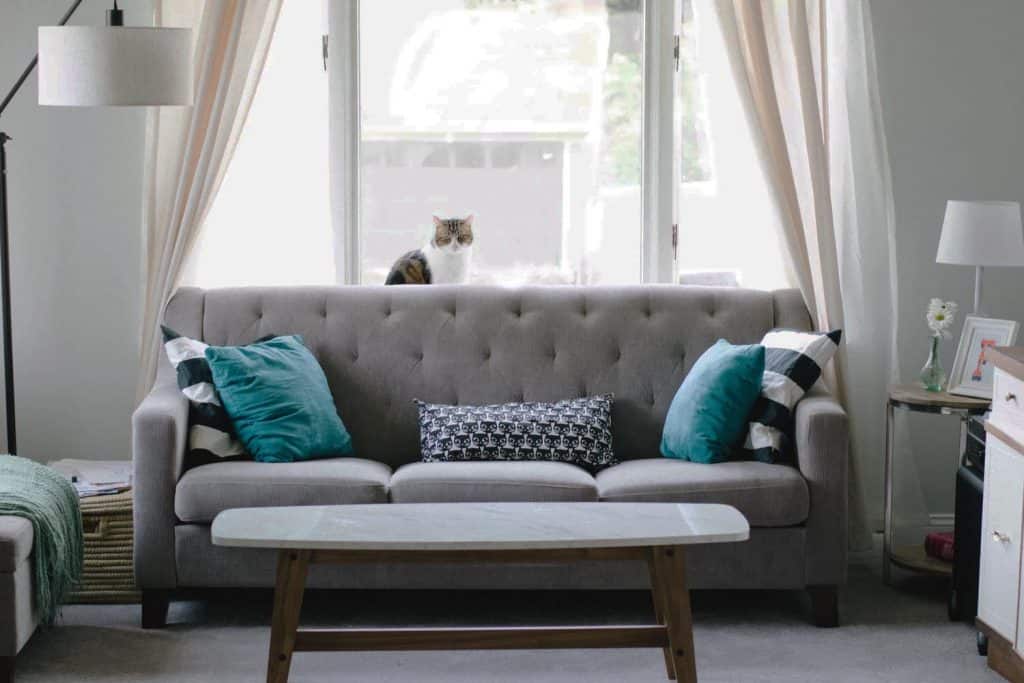 Decorating your home doesn't have to be expensive. You need some imagination and creativity to make it work. In addition, some tricks might help your buying process and teach you some new design strategies. From DIY projects to some undiscovered options, these are home décor tips on how to get high style on a low budget.
Check your stock
What you need may already be in your home. Check your stock of materials and old storage. This will save you money and time. Also, you may get an idea or two while going through your things. For example, an old piece of furniture can be refurbished in no time and inexpensively.
Shop online
You can find a variety of things online. Some stores offer discounts for online purchases, while personal ads will help you find used and cheap items, while sites like Etsy have a variety of hand-made goods. You can even try your luck on eBay or other similar sites for auction sales.
Learn to sew
Learning to sew is not mandatory, but can be very useful if you want to try DIY projects. You can create upholstery, drapes, and cushions whenever you want and according to your own designs. Sewing your own home textiles is a nice way to leave a personal touch.
Look for inspiration
Inspiration is everywhere. You can even find it at the coffee shop or while walking in the park. Design is all around us. Shapes and sizes coexisting with each other in every space. Even when we think there isn't any, it's still there. However, if you are not the kind of person to look for the details around you, turn to the Internet. Sites like Pinterest, Houzz, Instagram, etc. offer a variety of options and suggestions suited to anybody's taste.
Mix the opposites
Mixing opposite origins of things is very common today. New and old, or thrift and expensive can share the space together. This may be eclectic, but it respects the nature of things and their importance. When it comes to applying this to home décor, it's all about the origins and being conscientious about how the items were manufactured.
Keep the furniture neutral
Neutral tones of furniture allow a quick change of details about them. For instance, you can always change the cover or cushions of the sofa which will give it a completely new look. At the same time, that novel display will create a different atmosphere and change the décor.
Personalize your space

You may be tempted to use some décor you found in a magazine or furniture catalog, but talk yourself out of it. To personalize your space, you must add what you think will tell the story of you. This will also mean that you'll have to place unneeded things in storage facilities to free the space. Then add a piece of art or some detail corresponding to your personality, like a blanket on the sofa.
Be bold with color
Painting your walls is easy and not expensive, so try to find your color combination and don't be afraid of mistakes. Neutral shades are the safest you can go, but if you add a darker or bold color to the mix, you will tell your story. Pantone's 2018 Color of the Year is Ultra Violet, the very epitome of unconventional thinking and testing the limits. So open your horizons and step out of the comfort zone. You will discover a whole new wonderful world of contrast and panache.
Use multipurpose furniture
Multipurpose furniture has been all the rage in the last several years. Its design and functionality have manifold purposes while occupying a minimum of space. It can provide storage and a drink holder, like a table with a removable top which reveals an inner compartment. Alternatively, it can become a chair if you have more guests than places for them to sit.
Finally
Free yourself from being bound by things and clutter in your home. Choose a simpler yet comfortable home décor with natural elements. High style is not defined by the price, but by good taste. To learn how to harmonize the items in your space by creating unique and low-budget interior designs.