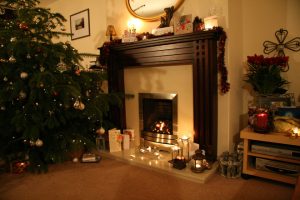 Snow is on the ground, the Holidays are coming, and Fireplace Season is officially upon us. Whether you're prepping for family gatherings or a visit from Santa Claus, you want your fireplace to look its best. So let's take a couple of minutes to discuss what goes into a fireplace (yes, besides wood).
Types of Fireplaces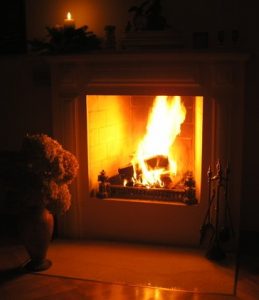 When shopping or installing a fireplace, you'll want to work from the inside out. So the first step is to decide what you want to fuel your fireplace.
Wood
If you want the traditional route, wood is the way to go. Fireplaces have been done this way for literal centuries, and there's a certain atmosphere to them that's really hard to imitate. The biggest drawbacks you're gonna face with wood is actually acquiring the stuff (if you're living here in Chicago, you'll have to get it store-bought most likely) and having to clean up after.
Gas

A gas fireplace burns cleaner and more cheaply than its wood counterparts. Better yet, they release about 99% less particulate emissions, so your chances of house fires or air pollution are greatly reduced. My favorite part though is that you can hook it up to start at the push of a button. So it may be a less "authentic" experience, but it's ideal for most people.
Ethanol
Ethanol fireplaces are the most environmentally friendly option. They're easy to install and odorless while running (great for people with allergies or sensitivities). The trouble is that they produce much less heat than the other options. So if you live down south or out west, this should work well enough for your needs, but the rest of us may need something with a bit more kick.
Electric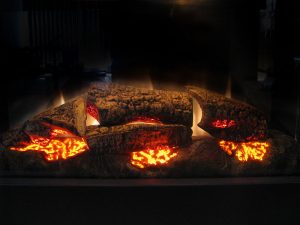 The "fireplace-ness" of this one might be a bit debatable, but if you're looking for maximum customization, this is the one. Electric fireplaces tend to be the cheapest option, and they're super easy to install. These are basically glorified heaters with a fake fireplace display. The two components are usually separate, so you can have the look of the fireplace without the heat in the summer. Often you can even get them programmed with different colors and effects, which is either cool or tacky depending on how you look at it. This kind of fireplace also doesn't need a chimney, so it's great if you're starting fresh and don't want to spend a lot of money on that kind of exterior renovation.
---
Facing

Moving toward the outside, the facing is what will define your fireplace and its place in your room. You have lots of options, so there'll be something to fit any style you need.
Brick
This is the standard, and you can make a big statement depending on how you utilize it. Brick can also be painted fairly easily, so if you taste change, it's not super permanent.
Slab
There's a certain minimalist elegance to a giant piece of marble or granite. You can fill the wall with it or use it as an accent. Be sure to investigate thoroughly before installation so you get the aesthetic you're looking for, especially since this is probably the most expensive option.
Tile

Tile has become extremely versatile in recent years; you can get the tile in any color, or even ones made to look like wood or stone or any other material. And this is another one that can be painted when you decide to update for the fashion of the day.
Steel/Copper
The modern look you've been looking for. Industrial styling is very in right now, making this a great fit. The metal look is especially good when you're installing it into a wall but don't want to make a really elaborate hearth.
Stone

This is probably my favorite – I'm a big fan of the natural look of stacked stone. There's lots of variation in type and style, but make sure your installers are familiar with the technique since this is one of those that can end up going very wrong. They'll also be able to help you choose the best stone for your space.
---
Extras

If you really want to spice up your fireplace, there are plenty of additional touches you can add to give it that little extra something.
You might incorporate wood into the design, especially if you have a wood-burning fireplace since it'll be a really convenient storage space. Even if you have an electric or gas fireplace, it adds a really nice natural aesthetic to the structure.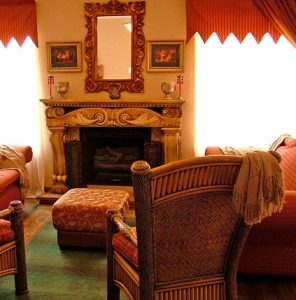 Maybe you'll go all out on the hearth with something really rich and fancy and very Downton Abbey. This is one of those looks that only lends itself to a very specific kind of house and room, so tread with caution. The addition of a mirror makes a nice compliment to the added light.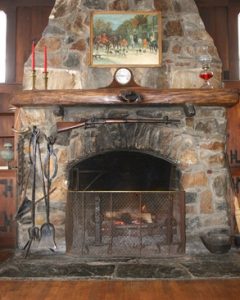 Otherwise, you might go the complete opposite direction and embrace a more rustic feel, complete with all the Little House on the Prairie details.
Most people hang photos or art over their fireplace, but you could think really far outside the box when it comes to your mantle (like just a giant log).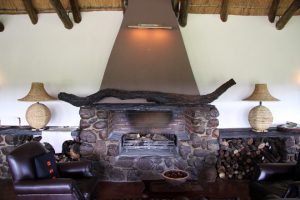 You also have the option of adding some color to your room with bright tiles. Coordinate with your walls and drapes for something especially unexpected; perhaps there's a tile out there that perfectly matches the print of your decorative pillows.
Maybe you'll frame the opening with something functional like bookshelves or storage cabinets for throws and blankets – both extra convenient for long winter nights.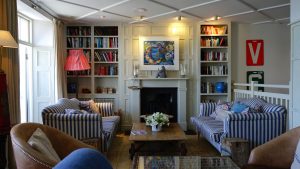 Have a fireplace of your own that you're looking to update? Want to get a new one installed? Feel free to get in touch and we'll find a solution to satisfy your every need.
In the meantime, you can check our gallery to get a closer look at some of the rooms featured here and follow us on Houzz or your social media of choice to stay up-to-date on our latest projects.