Bathtub and Shower Ideas
At 123 Remodeling you are dealing with a company that fully understands all aspects of shower design and installation. Explore our comprehensive range of walk-in showers for one person for two, to determine which you feel would offer the most benefit for your particular needs. We have helped thousands of people across the Chicagoland area to once again enjoy a delightful showering experience.
Rather than choosing a bulky double vanity, create a definitive look in your bathroom with pedestal sinks and free-standing cabinetry. In this bathroom, the cabinetry is placed beneath full-size windows that define the space. Mirrors above the sinks are perfect for getting ready. The white cabinetry and porcelain sinks are a beautiful fit for the light color scheme. The crisp whiteness adds a classy touch that can be easily obtained in your bathroom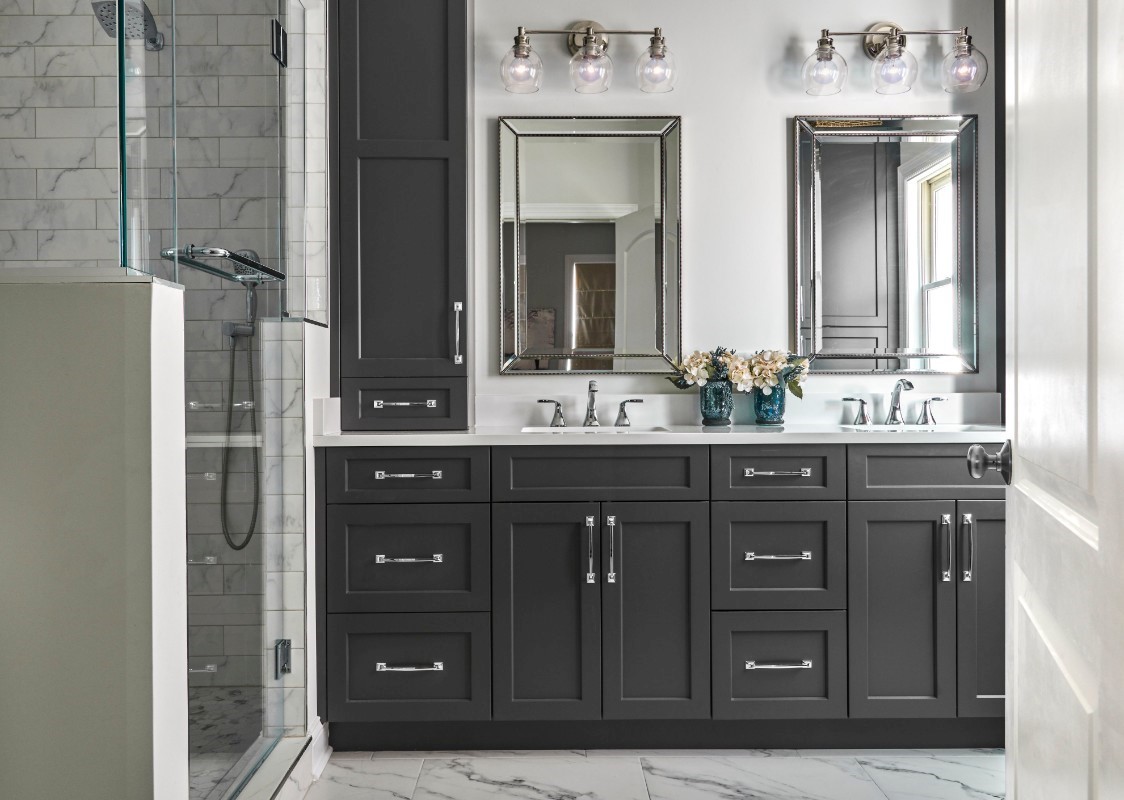 Double Shower and Many other Idea
Take a trip to the spa without ever leaving home. Multiple showerheads bring a spa atmosphere to this two-person shower. Creamy beige tile is accented with a white tile border. Accessories, like a plant and rock sculpture, add a natural touch to the otherwise clean lines of the bathroom. A bench adds a seating area for relaxation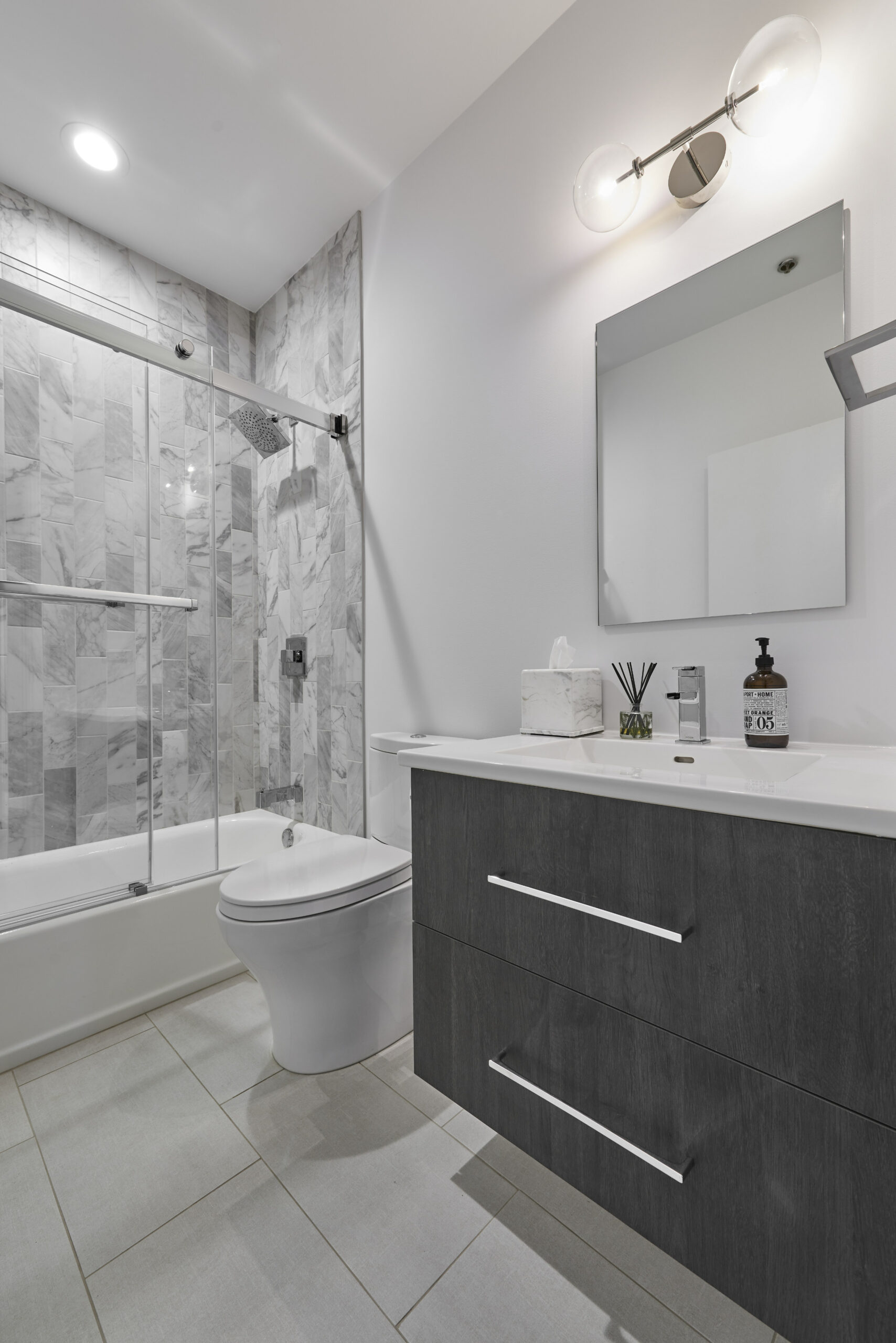 Footed Bathtub Ideas
The Victorians were on to something when they came up with footed tubs. A century later, the shapely soaker's still intriguing with their fancy footwork. Footed tubs may have been a way for the Victorian elite to flaunt their indoor plumbing, but the furniture-like look is well suited to today's baths. An elegant freestanding soaking tub perfectly reflects the relaxed style of this bath. An elaborate faucet and hand spray keeps the water flowing freely in this vintage-style tub. Behind the scenes, an energy-efficient water heater has enough capacity to fill the deep soaking tub without running cold. Explore our comprehensive range of footed bathtubs that you feel would offer the most benefit for your particular needs. We at 123 Remodeling offer many styles for many different tastes. You can contact us by using our response form online or click here, We have helped thousands of people across the Chicagoland area and nearby suburbs to once again enjoy a GREAT bathtub bathing experience.
Chicago bathtubs whirl back to basics
As you might know, the return on investment for remodeling a bathroom is between 80-90%! Does that mean that remodeling your bathroom is almost free?! Well not quite, but with such a great return monetarily, take the opportunity to remodel your old and outdated bathroom into the bathroom of your dreams.
View pictures of newly renovated bathrooms completed by 123 Remodeling bathroom contractors by selecting a category below. We've broken down the gallery into a number of helpful categories to get ideas from including small bathrooms, tile, cabinets, and sinks.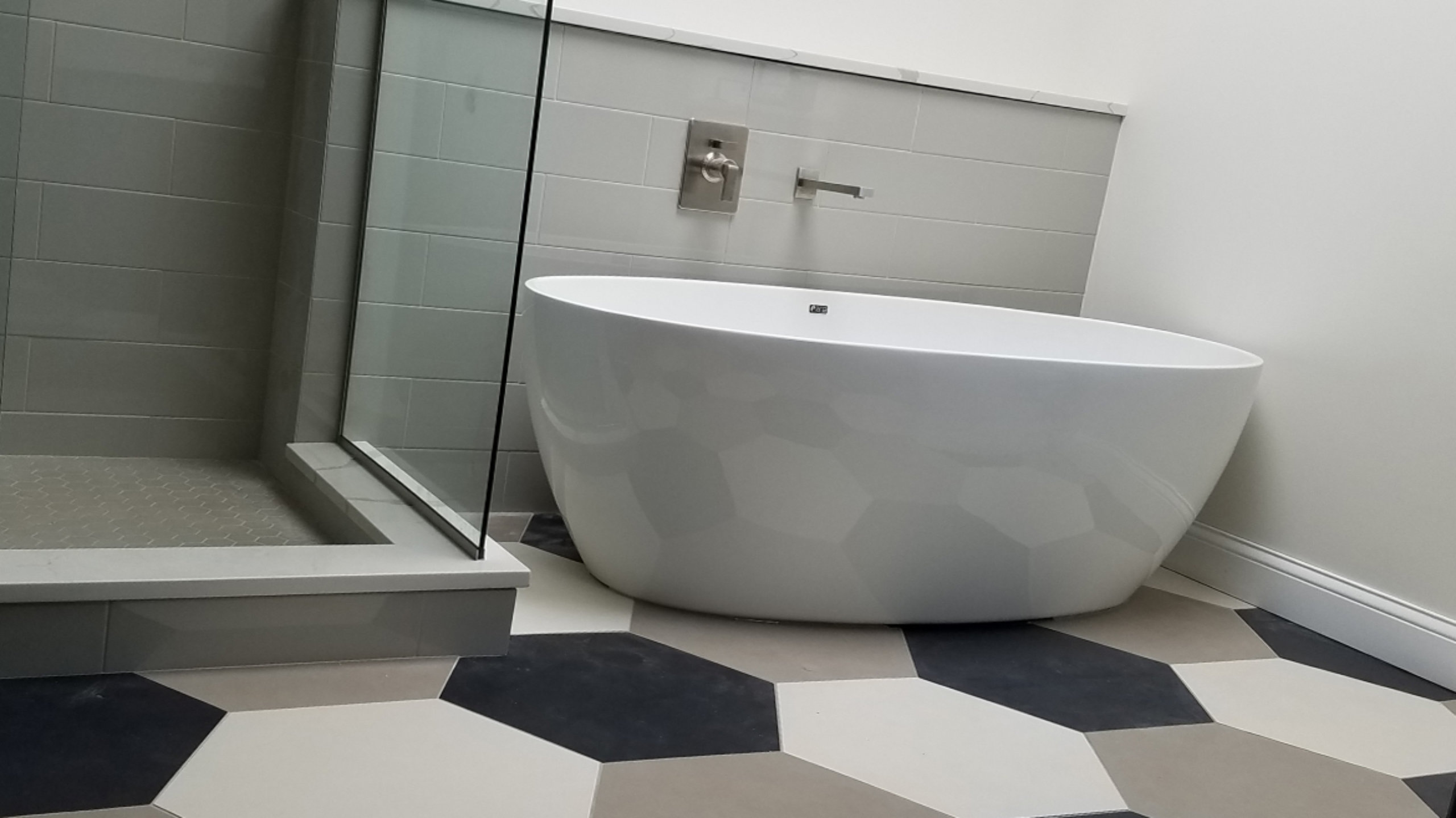 The Perfect Bathroom Design
Imagine … You enter an airy, spacious bathroom. Elegant colored marble surrounds you, and assorted greenery adds to the sense of freshness and well-being. Start the spa bath, and put on your favorite CD. Now lay back and relax in the fragrant bubbles. You feel peaceful and alive.
After bathing, you step out onto a welcoming warm tile floor and maintain that comfortable, relaxed "hot tub" feeling as you stroll over the luxurious surface to grab the cozy, heated towel that's waiting for you. The days when you shivered every time you got out of your bath to seem like a dim & distant memory. Now you stand in front of your fog-free mirror — no need to wipe the mist and condensation of two or three times before getting a blurry reflection of yourself. In this luxurious and temperate oasis, a "renewed you" serenely smiles back.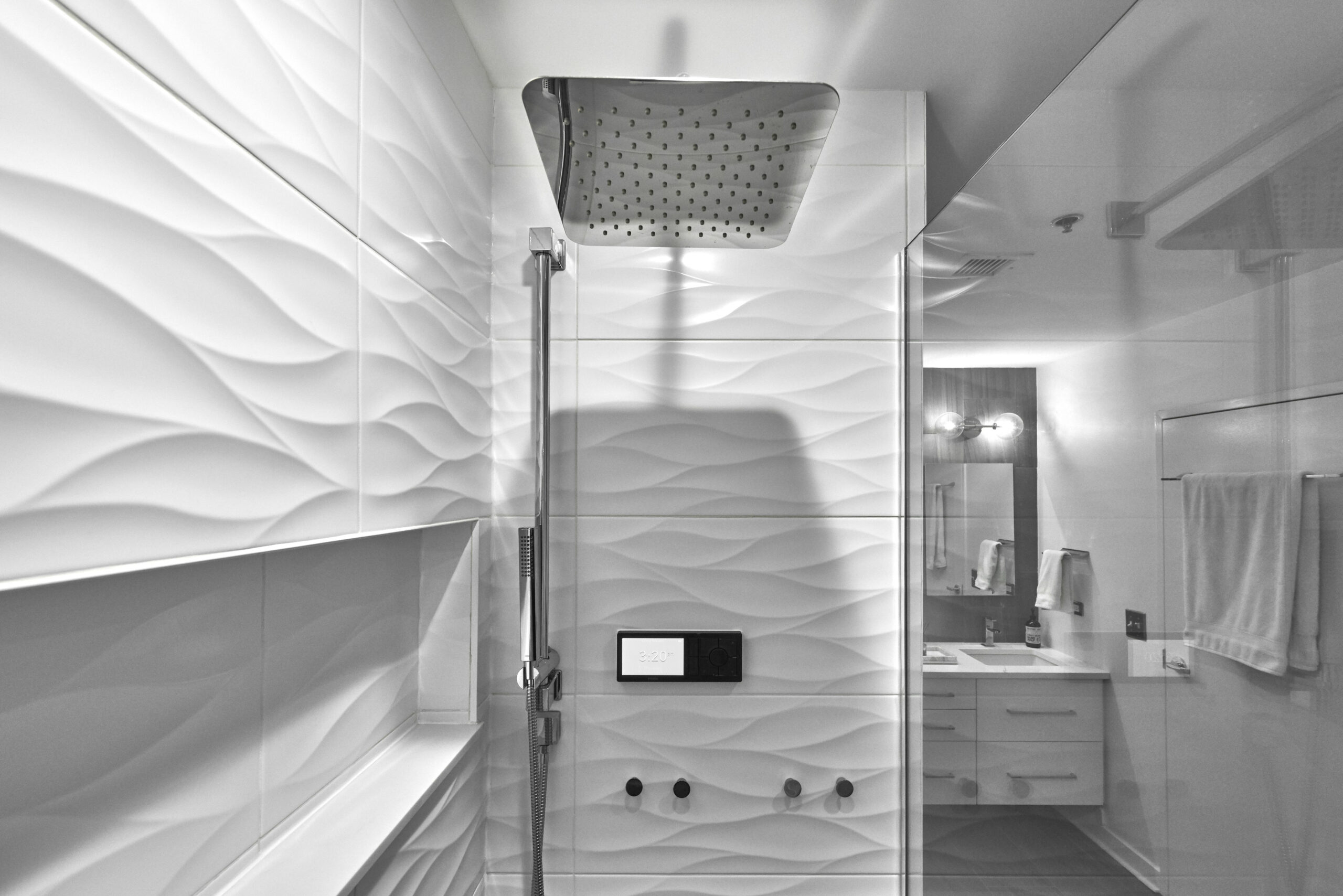 Do you like what you see? With all the innovative products, designs, and new materials becoming available through the industry, your bathroom can now be so much more than a sink, a tub, and a toilet in standard white. You have a great range of options, and there are lots of fun decisions to be made on the way to creating your perfect bathroom!
What you will find in the perfect bathroom
Large Bathtub
Large bathtubs or bubble baths are a must in luxurious bathrooms, but they are expensive and require a lot of space.
Ceramic Tile Floor
The perfect bathroom needs a ceramic tile floor. Ceramic tiles are the most artistic and beautiful improvement over any other type of bathroom floor.
Entertainment
Hi-fi or television is not only for the living room! You often spend a lot of time in the bathroom. It's the perfect moment to listen to that song you like so much.
Fog Free Mirrors
After a long, hot shower, why should you wait until the steam clears before you can see yourself in a mirror? These systems will slightly warm your mirror so they remain crystal clear throughout your shower or bath.
Warmth and Comfort
After your bath, what's more comforting than a warm towel? You can also warm your bathroom floor.
---