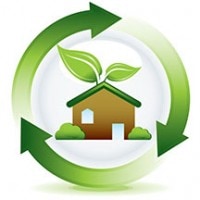 In today's remodeling and building industry, the new trend and buzz word is "green".  
A basic definition of "green" is the use of construction methods and materials that provide healthy, efficient, and sustainable choices when remodeling or building a home.  
Green remodeling is the beginning of creating a lifestyle that is more in tune with the natural rhythms and flows of the planet.
There are numerous ways to incorporate Green remodeling into your future remodel project.  The following list of green remodeling ideas ranges from building materials to water systems to fireplaces.
High-efficiency appliances (Energy Star)
House wraps and Sealant systems
Healthy paints (Low-VOC)
Attic ventilation systems
Tankless / Solar water heater systems
Energy-efficient windows
Color changing roof tiles
Eco-friendly counter-tops (Terrazzo!!)
Create your rain garden
Direct Vent fireplace (no chimney needed)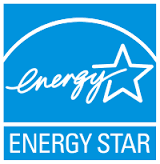 ---
1.  High-efficiency appliances – Did you know… Utilities and the government offer incentives, in the form of credit ($$$) towards the purchase of Energy Star-rated equipment.  The list of qualifying appliances is found in categories of clothing washers, refrigerators, dishwashers, ceiling fans, vent fans, heating & cooling, TVs, and windows.
2016's Energy Star winners can be found – on EnergyStar.gov.
---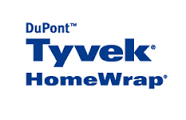 2.  House wraps and Sealant systems – as common practice for protecting a home from wind and water, installing a layer of a thin layer of spun-bonded polyethylene.  Great way to reduce energy costs and prevention of moisture from entering the walls of a home.
DuPont's Tyvek is the building industry's go-to home wrap – more details at DuPont.com
---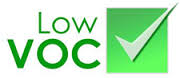 3.  Healthy paints – stemming from the use of "lead" in paints resulting to lead poisoning cases, paints are no all lead-free.  To go the extra mile a "healthy paint" is that contains low or zero-VOC paint.  VOC is the principal ingredient in ground-level ozone, the key component to urban smog.
The NRDC (Natural Resources Defense Council) website documents all types of materials and method to Go Green – click to see Low-VOC paints at NRDC.org
---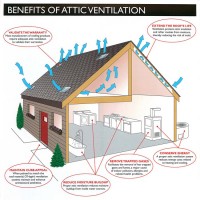 4.  Attic ventilation systems – specially designed to reduce the load on your air conditioner by removing super-hot air from the attic, help lower temperatures in the summer.
For winter, when there is a build-up of moisture from appliances, showers, and cooking vapors, proper ventilation prevents the soaking of attic insulation and increases efficiency.
Find more details on ventilation and roof vents at the Gaf.com.
---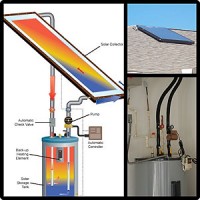 5.  Tankless / Solar water systems – save on energy costs, reducing the use of by 15% energy loss, for unused water sitting in a tank.  Tankless units can also last 10 years longer than traditional models.
Solar water heating heats your water tank using solar energy.  Initial payback period of 4-8 years, then the next 15-40 years are close to free of charge to heat your water.
Great ways to eliminate greenhouse gas for your home.
---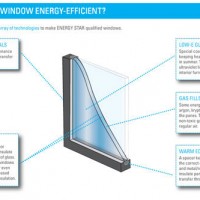 6.  Energy-efficient windows – consists of the entire window elements of reducing air leakage by caulking and weatherstripping around the window.   Energy Star sets performance rating criteria by climate.
Factors like "passive solar home design" or "low-e windows glazing" can help control solar heat gain and loss in heating climates.
For more detailed information check out – Energy.gov.
---
7.  Color changing roof tile – in 2009, "Thermeleon" roof tiles were invented to assist in the heating and cooling of a home's roof and attic area. In winter months, the tile turns black which allows the roof to absorb energy and effectively saves on heating costs. In the summer, the roof tiles turn white to reflect heat away from the structure resulting in cooler interior temperatures.
---
8.  Eco-friendly counter-tops – Terrazzo uses recycled marble chips to produce a very durable and easy to clean, making it a post-industrial recycled product, usable as counter-top or flooring material.  IceStone or Vetrazzo counter-tops are made of 100% recycled glass in a cement substrate, very durable, and delivers a gleaming style.  Green kitchen countertops feature recycled or sustainable content, low-toxicity binders, eco-friendly manufacturing processes, or a combination.
---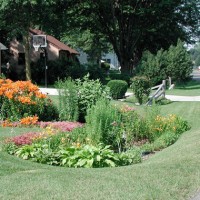 9.  Rain garden – for homes with a shallow depression that is planted with deep-rooted native plants and grasses. Create your garden near a runoff source like a downspout, driveway, or sump pump to capture rainwater runoff and stop the water from reaching the sewer system.
After a big rain, a rain garden filters runoff and protects groundwater. Rain gardens also add unexpected beauty to low spots that tend to collect water and draw wildlife.
6 Steps to make a rain garden, visit this website – build a rain garden
---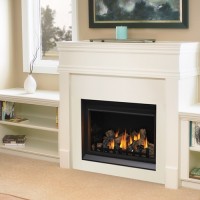 10.  Gas vent fireplace – traditional fireplaces suck up 90% of the warmth a fire creates and siphons off some of your home's heated air, according to the EPA.  Smoke from burning wood contains large amounts of carcinogens like benzene.
Switching from wood-burning to a gas vent fireplace would incur an installation price of $2k to 5k.  The gas used could increase your gas bill, but these fireplaces don't have the heat loss associated with a wood-burning fireplace.
You can always save money by turning down your thermostat while lighting a fire on your gas vent fireplace.