Being a homeowner comes with many responsibilities and also many rewards. Appliances break, decor becomes outdated, and before you know it, it's time for a home renovation. It may seem like a hefty project to undertake, but the result will leave you proud of your abode. We know home improvement projects seem intimidating, but they don't have to be. We've got you covered with easy home renovation pointers.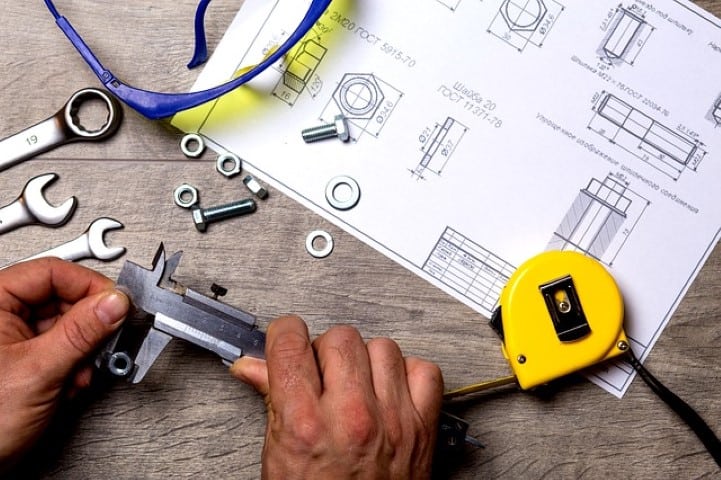 Avoid Careless Mistakes
There are many ins and outs to a renovation, so it's easy to forget a thing or two. But overlooking the most basic details can set you back, costing you more time and money. So before you dive headfirst into a project, make sure you're covering all your bases. A prime example is forgetting to measure – hence the term "measure twice, cut once." Taking the time to measure and double-check can save you from wasting time, money, and materials.
The same applies when you purchase decor and other accessories, like curtains, for example. If you measure for curtains ahead of time, it's less likely you'll have to return items of the wrong size. And while we're on the topic, there is a convenience to ordering things online. But going to the store allows you to see colors and materials better than an online picture can provide.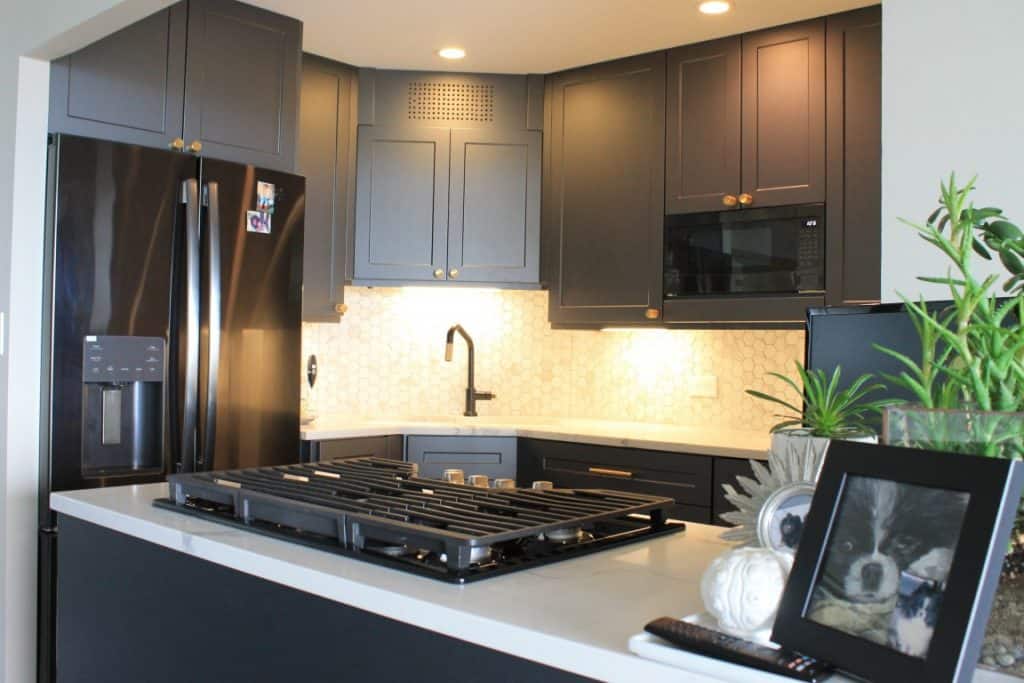 Choose Low Maintenance Items
The motivation behind a renovation is to improve the appearance and functionality of a space that you will enjoy for years to come. So go the extra mile by creating a space that's easy to maintain. According to many, a kitchen is the most utilized room in a home, so it makes the most sense to choose low-maintenance products for this room in particular. Part of what makes something low-maintenance is the upkeep; Is it easy to clean? Is it durable?
Quartz, for example, is the top choice for designers when it comes to countertops in a kitchen because it's stain-resistant, nonsusceptible to scratches, and it cleans up easily – which also makes it an ideal option for a backsplash. And although long-standing materials tend to be more expensive, quartz is relative in the price – perfect for those who are mindful of their choices when establishing the cost breakdown for a kitchen remodel. Once you see where your money is going, you'll have a clear picture of what materials you need to buy or how much money you need to save.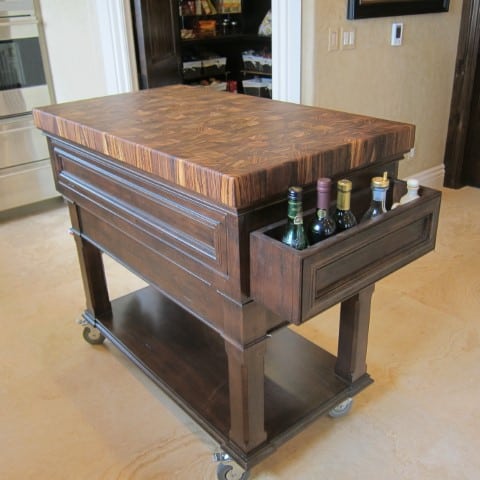 Select Versatile Fixtures and Fittings
Keeping with convenience, instead of complete overhauls, minor adjustments or swaps can have similarly impactful benefits. Let's talk flooring. Instead of carpeting an entire room or home, skip the pricey installation fees and elect to use an area rug instead. Area rugs provide freedom and ease in many circumstances. Rather than rearranging heavy furniture to clean a carpet, just roll up a rug and take it elsewhere to clean. The same applies when you're ready for change; relocate the rug to a different room or take with you if you move.
For even more ways to add functional flair to your newly renovated home, consider stylish storage solutions. While there's always the option to build shelving units and similar organizational structures, free-floating pieces are the way to go. A case in point is mobile kitchen carts. Kitchen islands are optimal for adding extra storage and counter space, but they aren't necessarily ideal for smaller kitchens. Kitchen carts, on the other hand, provide the same advantages as an island but with the adaptability to move out of the way when not in use to allow for more floor space.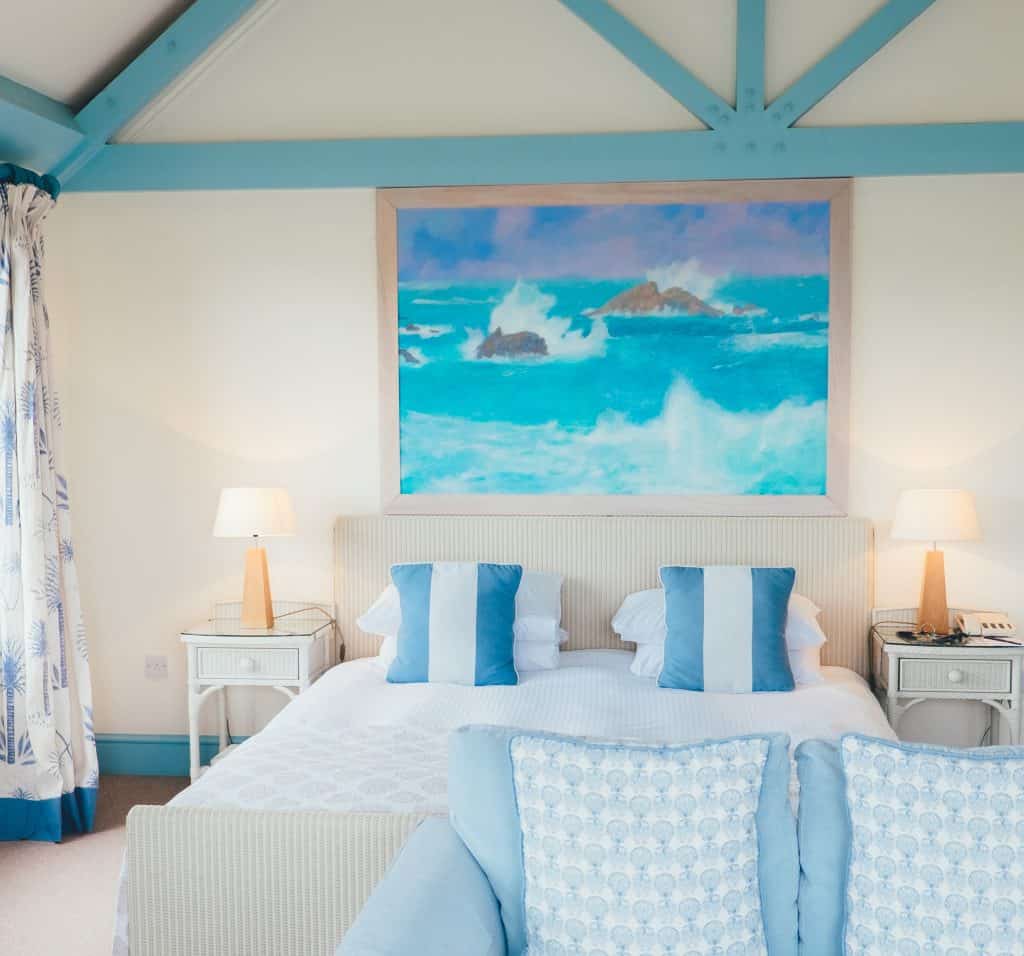 Reinvent Rooms With Color
A fresh coat of paint is always helpful for reviving dull rooms. However, designing and painting rooms with color theory in mind is an even more seamless way to breathe new life into a home without the chaos of construction. As opposed to knocking down walls to open up a room, selecting the correct colors can create the illusion of a bigger space. For rooms with ample windows, light and bright colors will optimize its existing natural light, creating an inviting environment. Whereas dark colors, on the other hand, absorb light, making a room look smaller. In some cases, dark colors can enlarge a space and complement furniture and other decors. Additionally, painting trims a lighter color than the walls (such as white or grey), which can also help make a room appear larger.
One of the best things about home renovations is that you can work with what you have. Revamping your home doesn't always involve drastic demolition and extravagant embellishments. In reality, you can achieve the home of your dreams without breaking a sweat or breaking the bank with the innovative ideas above.