For those lucky homeowners who fortunately have basements in their homes, planning a basement remodeling project should be at the top of your home-improvement list. However, before getting to the fun part, doing everything possible to keep your basement insulated, dry, and free from moisture is crucial for the continued stability of your home's foundation walls and for the safety of you and your family. Numerous illnesses can be caused by mold and mildew manifesting in a damp basement. As such, finishing the basement and making sure it is safe should be a top priority for homeowners.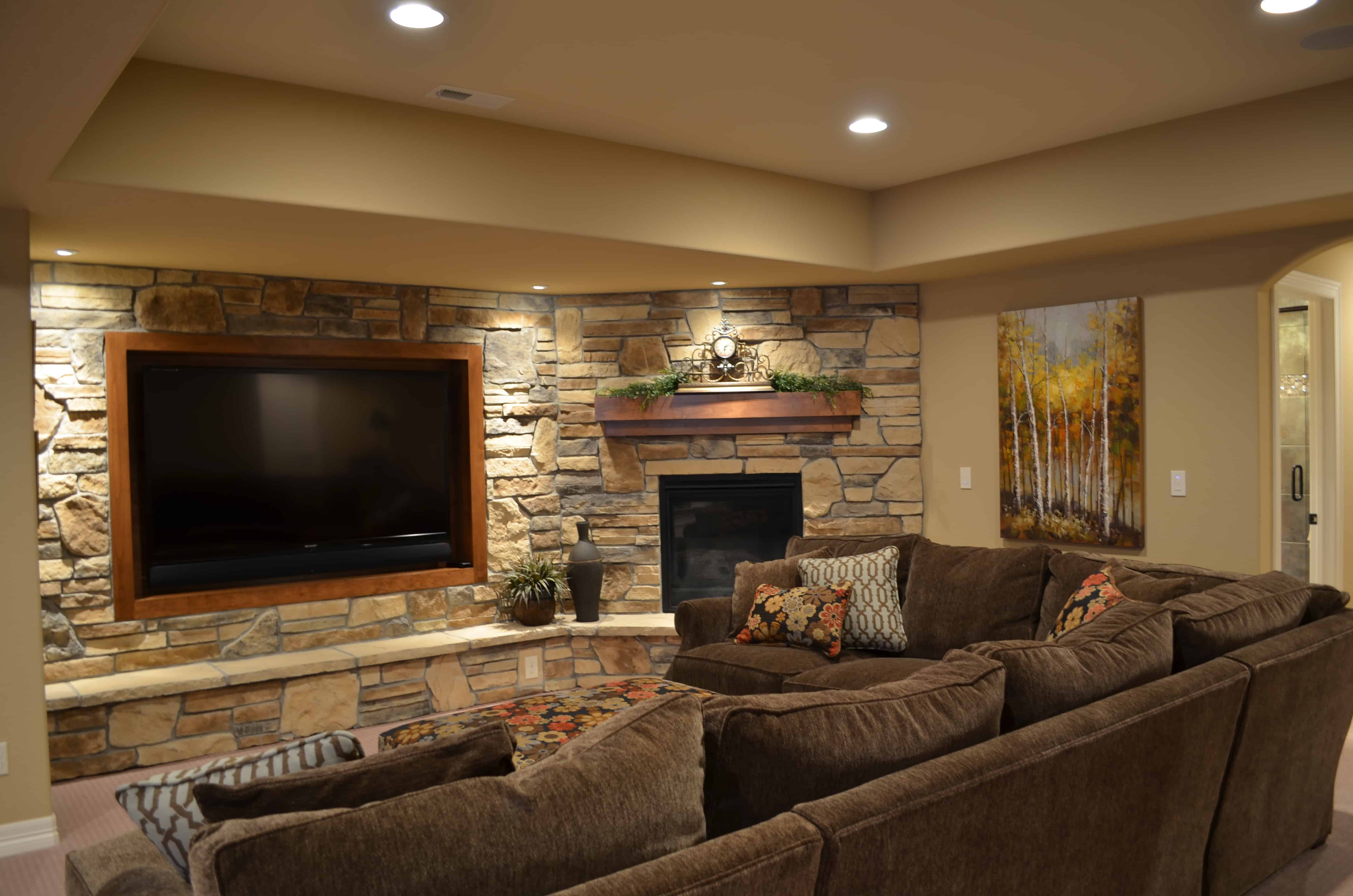 Basements are defined as an area that is either fully or partly below ground level. A basement is not a crawl space.  In a basement, you should be able to stand upright in the space, which you can't do in most crawl spaces.
The square footage in a basement is usually comparable to that on the ground floor of the home. Essentially, for most properties, a finished basement is livable and provides another entire level of living space for a family. A basement can be used for numerous things or have numerous functions, especially since the majority of basements have electricity and plumbing.
The basement can be partitioned off into various spaces, like a home-office or entertaining space, rec-room, theater room, wet-bar, a man cave, laundry room, family room, or a children's play area, or it can be one open area full basement that is multifunctional.
But First Inspect for Mold
Basement mold is the most common type of mold that you will experience in your home. This is primarily because the basement is underground and is normally not as developed as the rest of the house. As such, the basement is the perfect breeding ground for mildew and mold. The basement is commonly used as a storage area, where there is little heat, and it is likewise where wetness can build up from condensation on the pipelines or from a hidden leakage. If you don't keep a close watch on the environment in your basement, like damp areas, wet conditions, and water problems that enter the basement, the entire area could become a breeding ground for mold.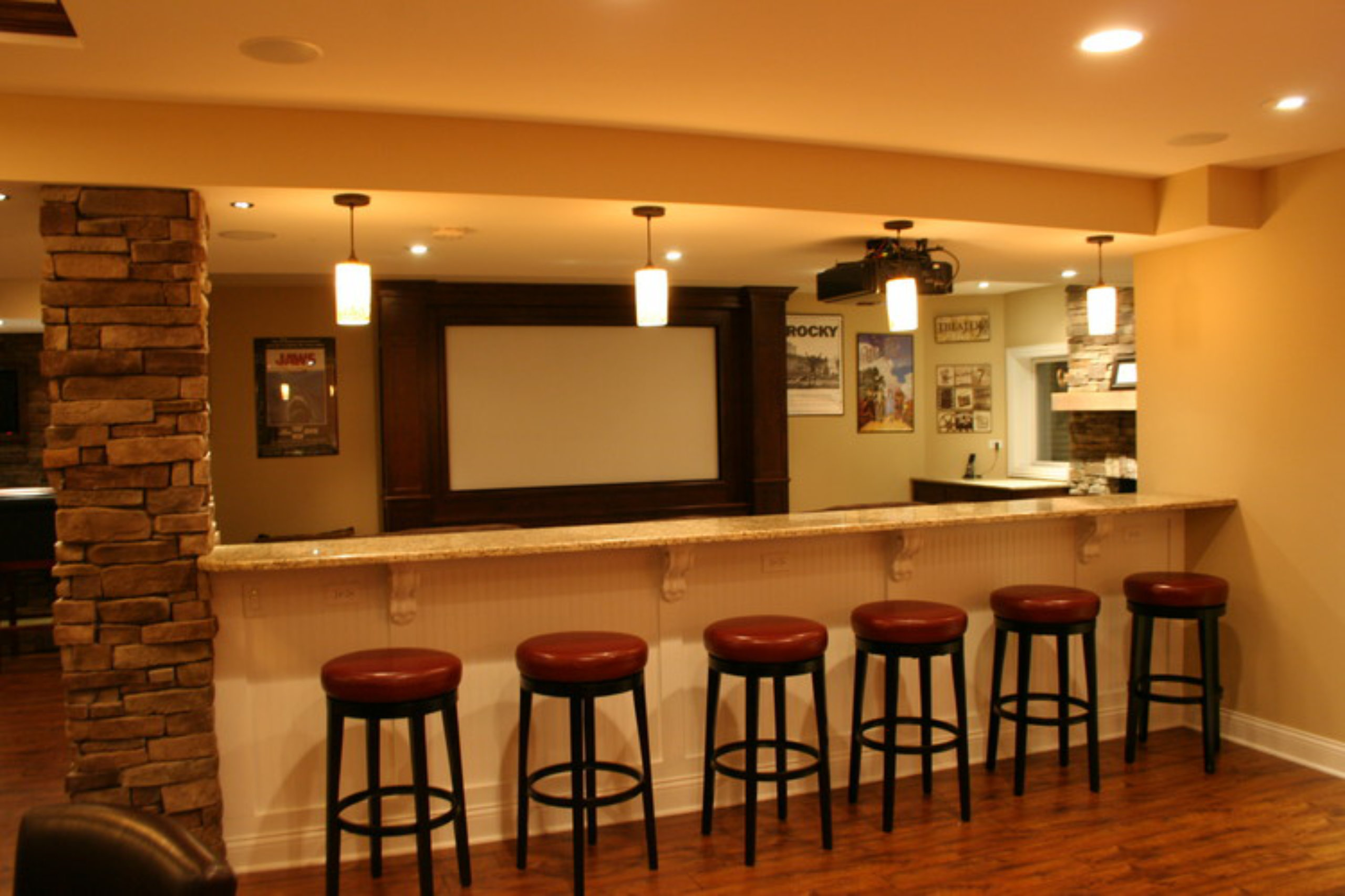 At the first sign of dampness or mold in your basement, you should contact a professional to inspect it and to devise a plan to remove it. However, you must proceed with caution because when you are getting rid of the basement mold, you will disturb the mold spores, which will spread them around. A professional will understand how to minimize this possibility. You likewise have to be careful when you handle musty products and items to make sure you do not breathe in the mold that may be on them.
Mold in a home's basement is one of the leading causes of allergic reactions in homes as well as toxic mold syndrome. Not all molds are harmful, but you won't know if the mold in the basement is harmful or not up until you get it checked.
When you realize that you have a basement mold, the first thing you require to do is search for the cause of the mold. You do have to make sure that it is entirely dry and waterproof the walls and floors the area after you clean them to prevent the basement mold from growing back.
How to Begin Your Basement Remodel
When the identification and removal of basement issues like mold are complete, the next step is determining a layout for space. To assist in creating a basement construction plan, a homeowner must thoroughly assess the condition of their home's existing basement and what type of living area they desire to attain in the finished basement. The task can be frustrating. However, looking at images in design magazines or at what others have done always is a great way to get inspiration. Likewise, your professional remodeling contractor gives you basement design ideas on what to do with space.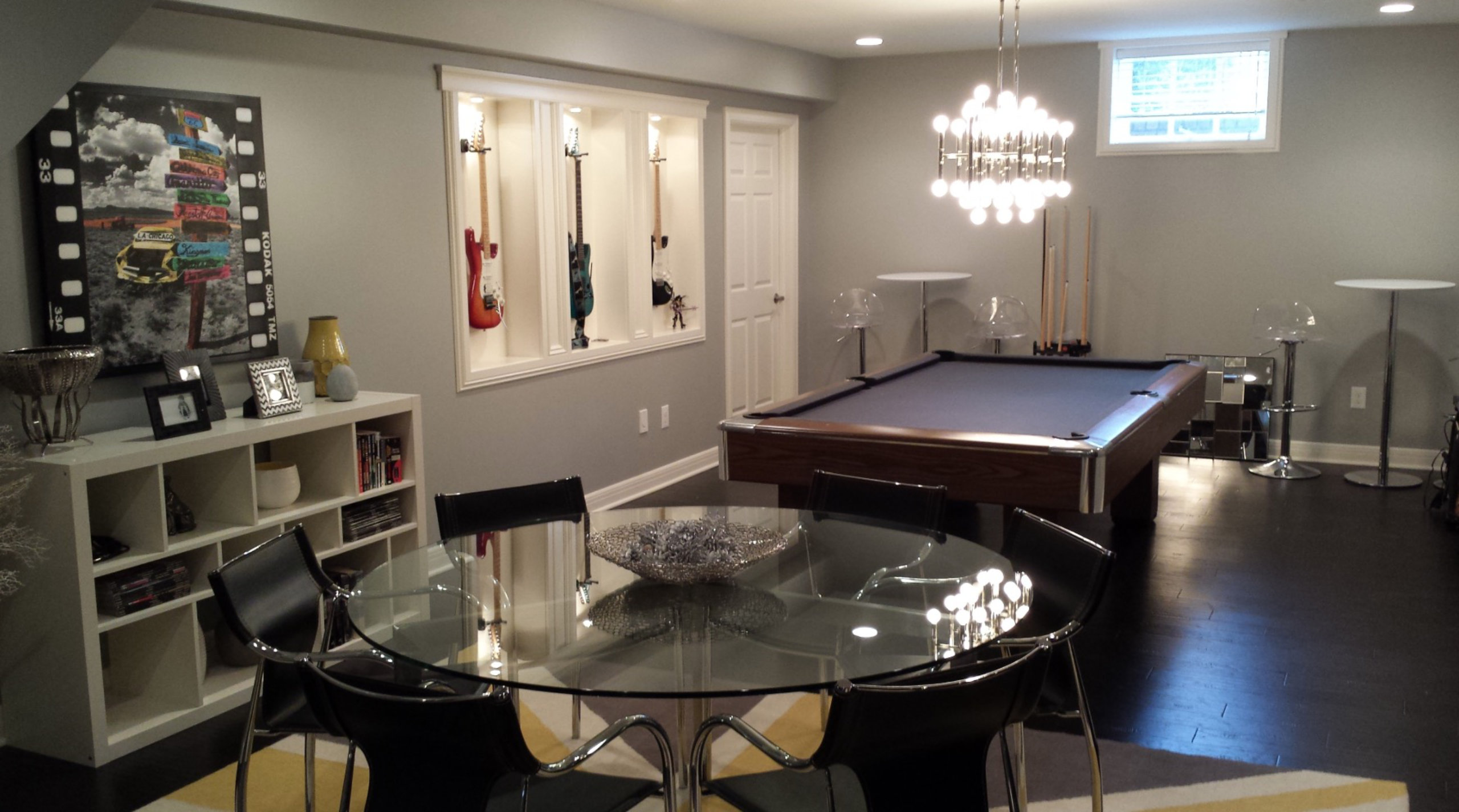 Most basements typically have little or no natural light, so consider this when planning your remodeling project and design, especially if you don't want to live with a dark basement forever.
Finishing your basement can practically double the square foot living area of your home and add bathrooms and bedrooms to your home.
Finishing a basement or redesigning a basement is also a relatively low-cost remodeling job as often outdoors building is not required. And given that it is not a critical living location, it can be finished at your leisure.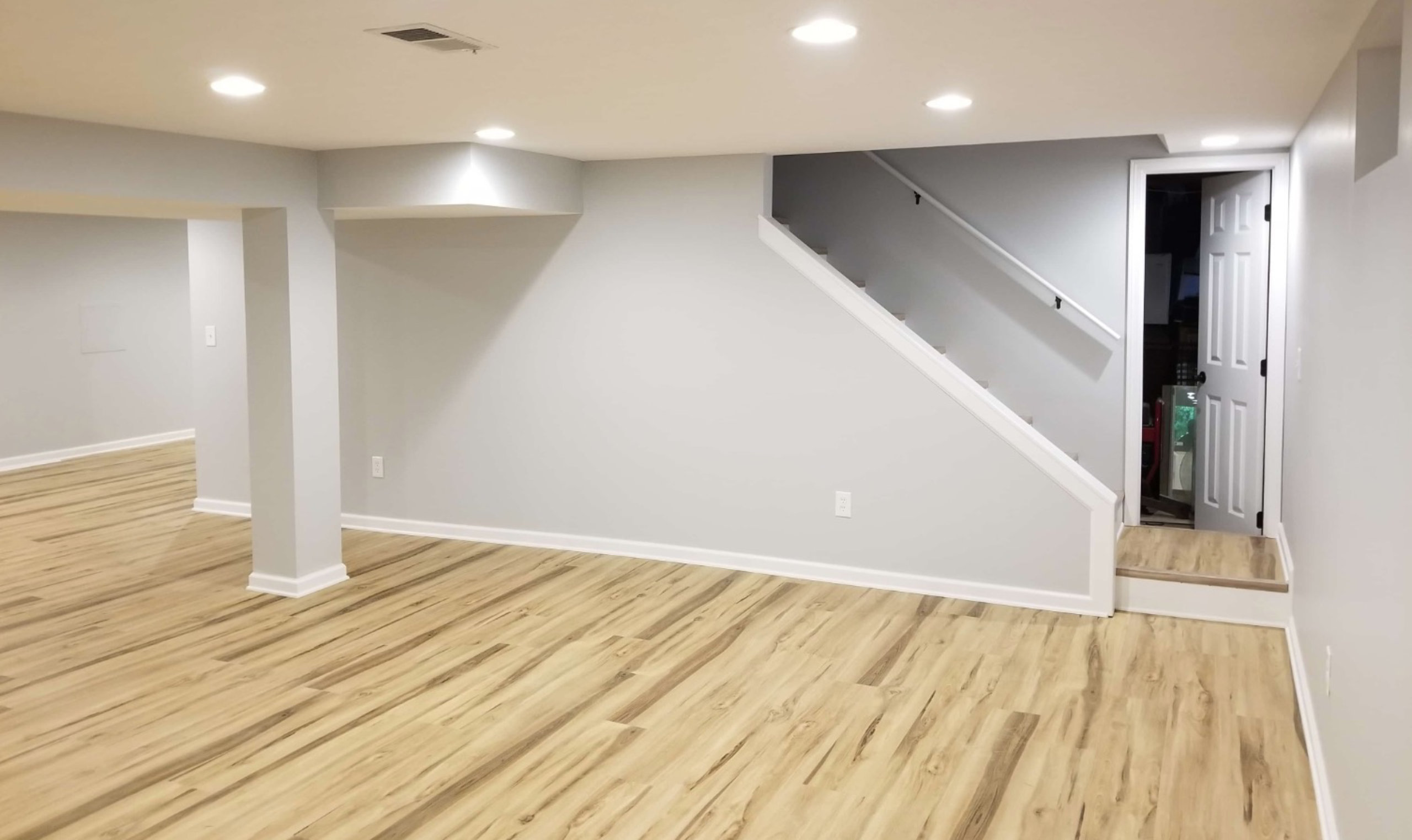 If a basement bathroom or damp bar is to be installed, then plumbing will need to be carefully thought about, particularly if the home is on a private septic system. A sump pump wastewater system might be required, and if so, a part of the existing concrete basement flooring may require to be eliminated to enable space for the drain lines, etc.
Letting the light in, windows also add character to a finished basement. Also, basement ceiling lights ought to likewise be consisted of in the finished basement strategies, and the more the much better.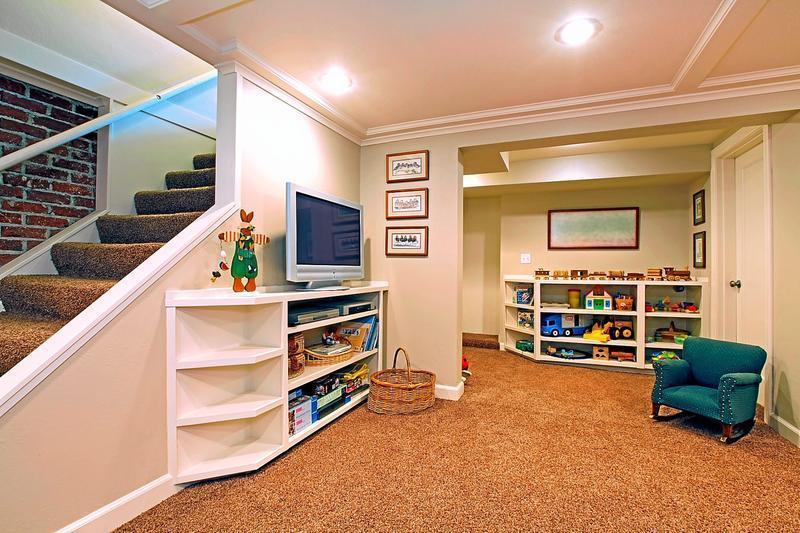 When completing basements, ceiling height is another significant issue. Often homeowners choose to dropped ceilings; however, a drop-ceiling can significantly reduce ceiling height if not thoroughly prepared. A drywall ceiling can preserve more ceiling height and offer a better finish to the basement.
With a well thought-out basement renovation plan, a finished basement can be a major plus to your home, both in personal usage well as help to increase the value of your home.
With that being said, if you want to finish your basement soon, contact us, and we can assist and ensure that your basement redesigning task goes smoothly, and you get the completed basement you are searching for. In addition, we will assist in ensuring that finishing your basement will be achieved on time and on budget.