Based solely on watching the Cubs overcome their curse this year, this is as good a time for a comeback as any. So strap in because we're at the beginning of an epic journey full of twists, turns, courage, redemption, and a whole lot of drywall.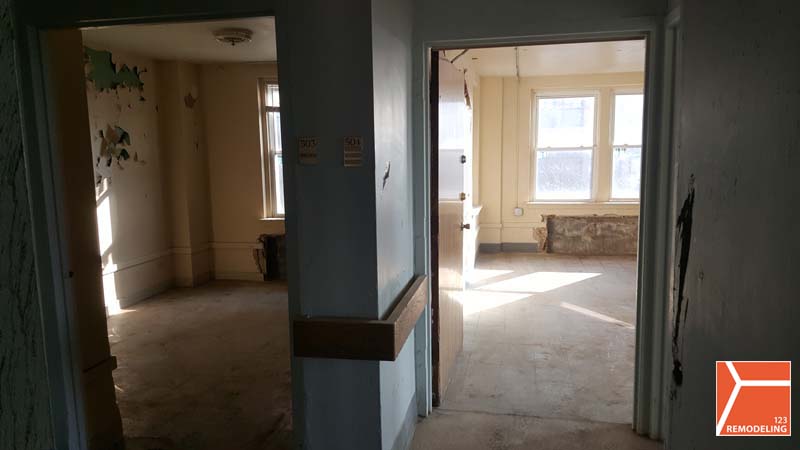 Once a failing nursing home, 123 Remodeling is now giving this building some much-needed TLC. Situated on the coast of South Shore, this old brick beauty is going to be a stunning new rental property in just a matter of months. With a planned 52 units and a massive open deck on the roof, hundreds of people will be able to enjoy what has been a sad, abandoned space for years.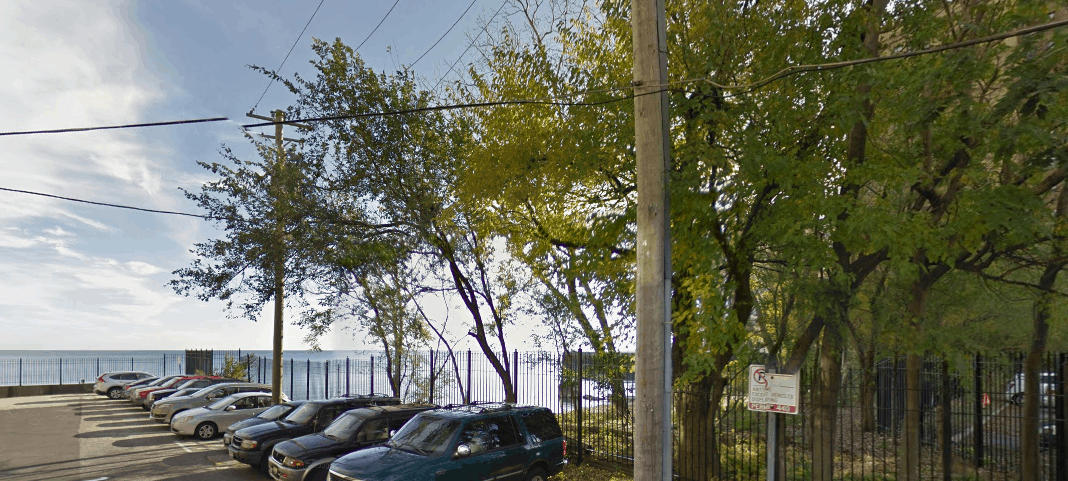 It's a great area, too, which is bound to benefit in terms of property values when we're done. Walking distance from the South Shore Cultural Center, and across the street from Lake Michigan, it's also just south of the University of Chicago, which makes it ideal for student housing. Not to mention that all that lake, trees, and open sky is an absolute dream for anyone living here in the city.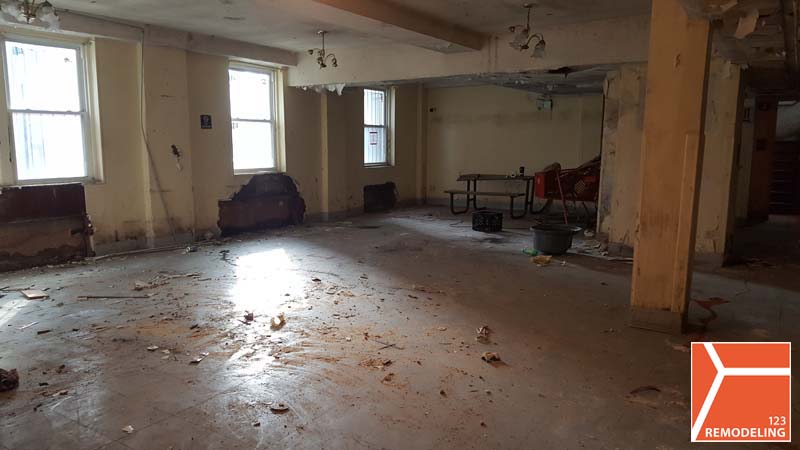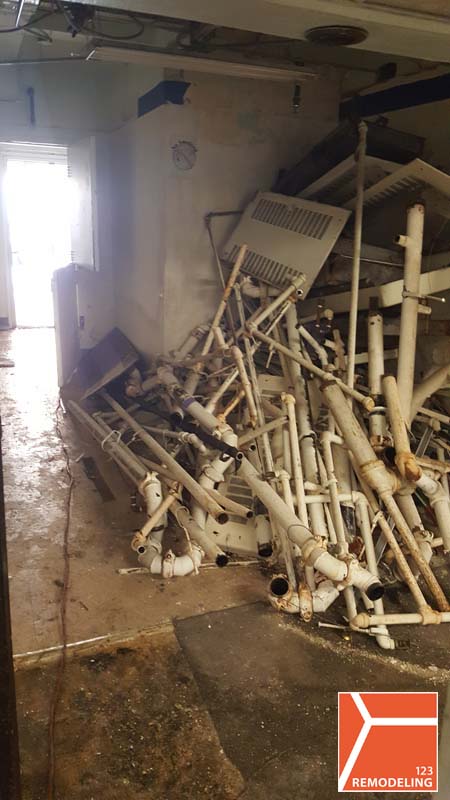 Right now, we're in the midst of pulling out all the old pipes and lights, anything that can be removed, so we can recycle the old and update everything to be shiny and new. As you can see, it's a bit of a mess now, but just give us some time to tidy up.
This place is gonna need some major rehab, but it's bound to be a thriving center for the community, and yet another example of 123 Remodeling building Chicago.
And below you can see the result!
7270 South Shore Complete Rehab