I schedule more bathroom remodels than any other project. I also spend more time on Houzz helping people fix problems in their bathroom remodels than on anything else. When it comes to bathrooms, they're deceptively tricky. What seems like just a sink, toilet, and shower has so much going on beneath the surface. Not to mention everything that goes into properly laying tile or choosing the right lighting for a powder room versus a master bath. So to help you plan and prepare for your imminent projects, I've put together a list of helpful tips to make your bathroom remodel to go as smoothly as possible.
Have a solid plan in place before you rip anything up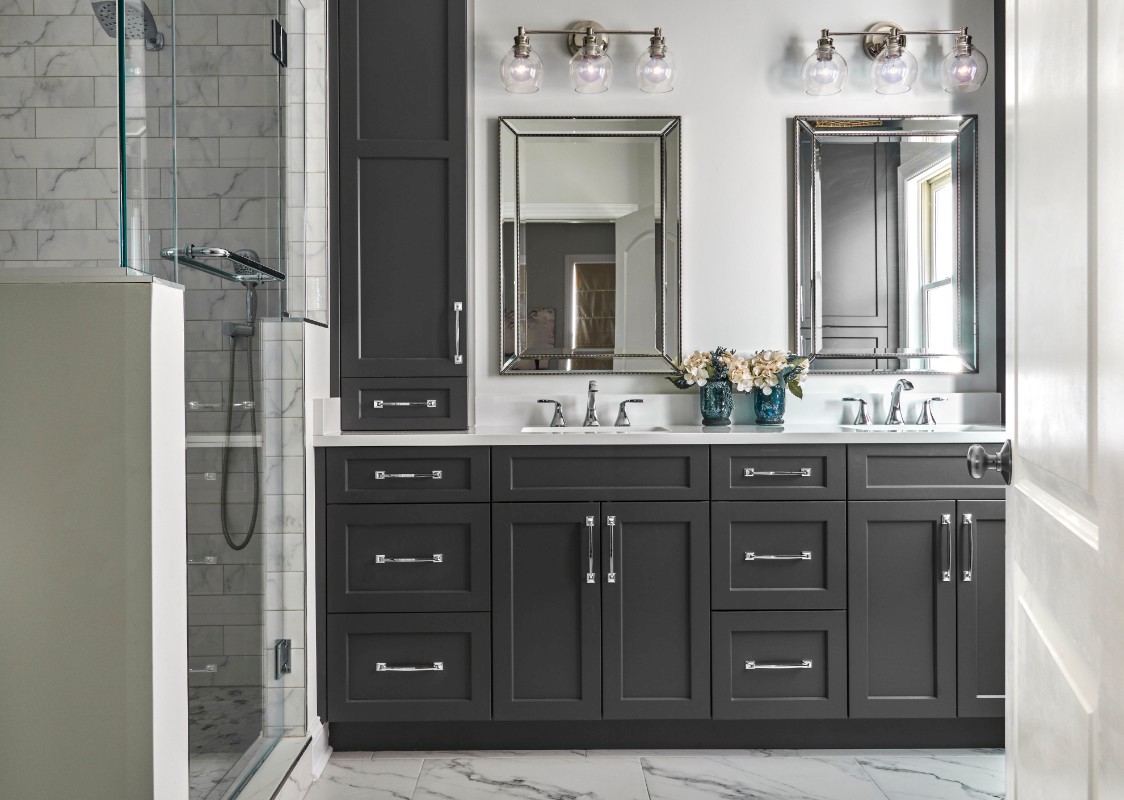 Things will come up; they always do. But you can always be proactive and reduce the number of surprises you encounter. Be very clear on what's moving and changing, and what those alterations entail. You don't want to run into some surprise pipes or mysterious wiring and suddenly be stalled partway through a project. If your whole project hinges on moving the sink so you have room for a double vanity, you better be certain that you can accommodate those pipes. Keep an open conversation and a flowing economy of knowledge, and check that everyone is on the same page: your project manager, architect, plumber, electrician, the owner of the apartment building, everyone. 
Don't let the layout box you in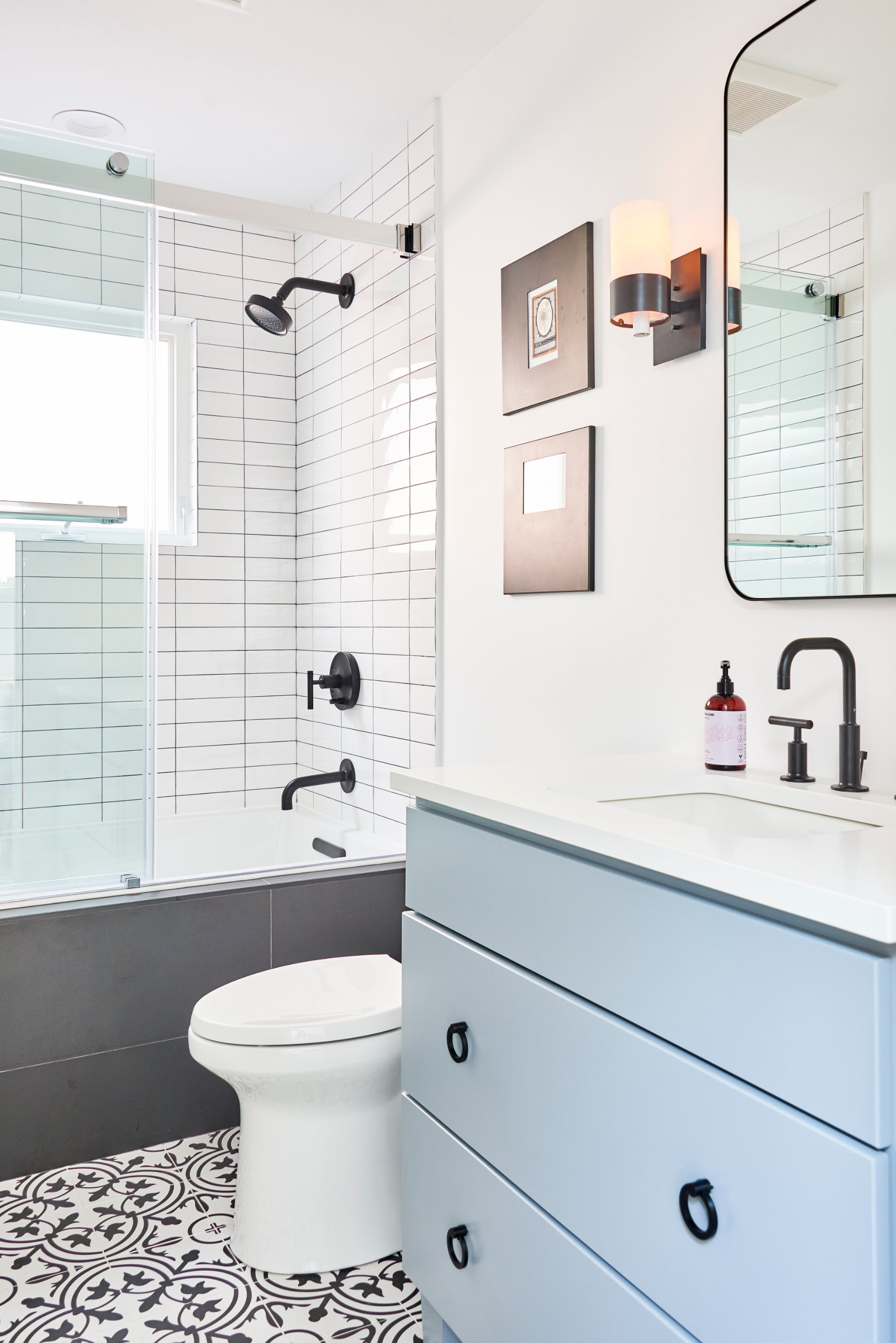 Sometimes you'll have a room that seems small and limited, simply because space is being poorly utilized. The best thing about hiring a designer for your project is that they'll have the knowledge and experience to find the sort of spatial solutions that may not naturally occur to your average homeowner. Moreover, they know how to actually do it.

Measure 4 or 5 times before you do anything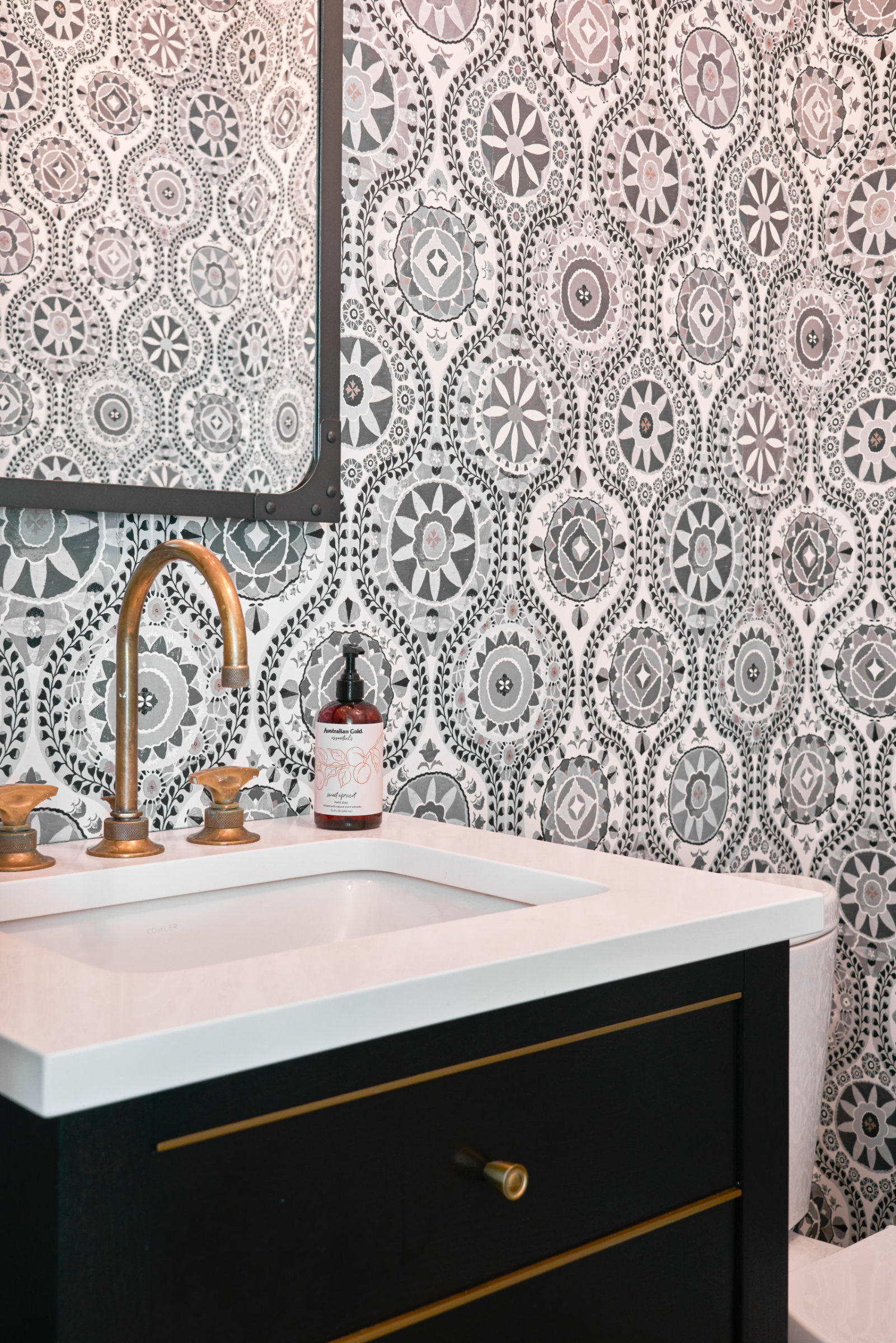 There's an old saying that goes, "measure twice; cut once." In remodeling, we say "those custom cabinets are great, but they're useless if they don't fit." It all comes back to your middle school science experiments: measure a half dozen times until the numbers are consistent. 
Nothing should be up for guesswork. Draw things out if you need to, but check and check again that everything fits in theory before trying for practice. Know that even a couple of centimeters can make the difference between a mistake and a masterpiece.
As an example, this tiled shower niche. It's an excellent piece of craftsmanship, and I don't just say that because one of our guys did it. If not for careful measurement, it wouldn't flow naturally, the tiles might've been crooked, there could be weird overlaps on the edges, and so on. Instead, we have a clean install with good grout lines and a happy homeowner.
Be very aware of how far your budget can stretch

Lots of people try to take a little money a long way. That's totally understandable, but if you start skimping on your materials, you'll have to fix everything again soon enough. Cheap tiles crack, low-quality paint chips. Worst case, you get faulty plumbing that doesn't hold up and come back from vacation to a burst pipe that has flooded your house, and now you have to spend hours on the phone with Jake from State Farm, trying to see if you have coverage to repair all the water damage.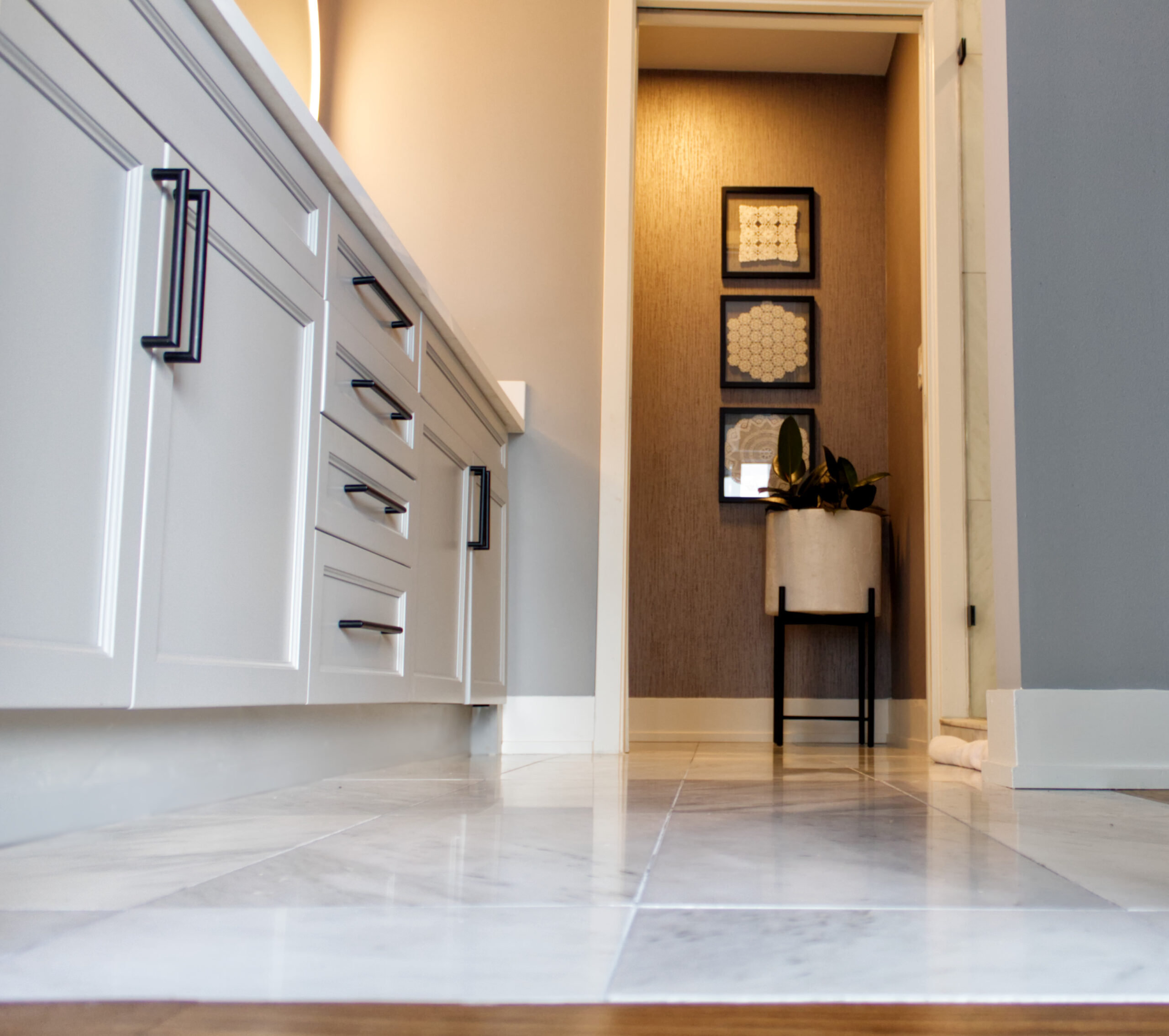 Being budget-conscious is a good thing, and it's totally normal to want to save money where you can. But always be sure that you aren't cutting corners off your own house.
Really think over those bid prices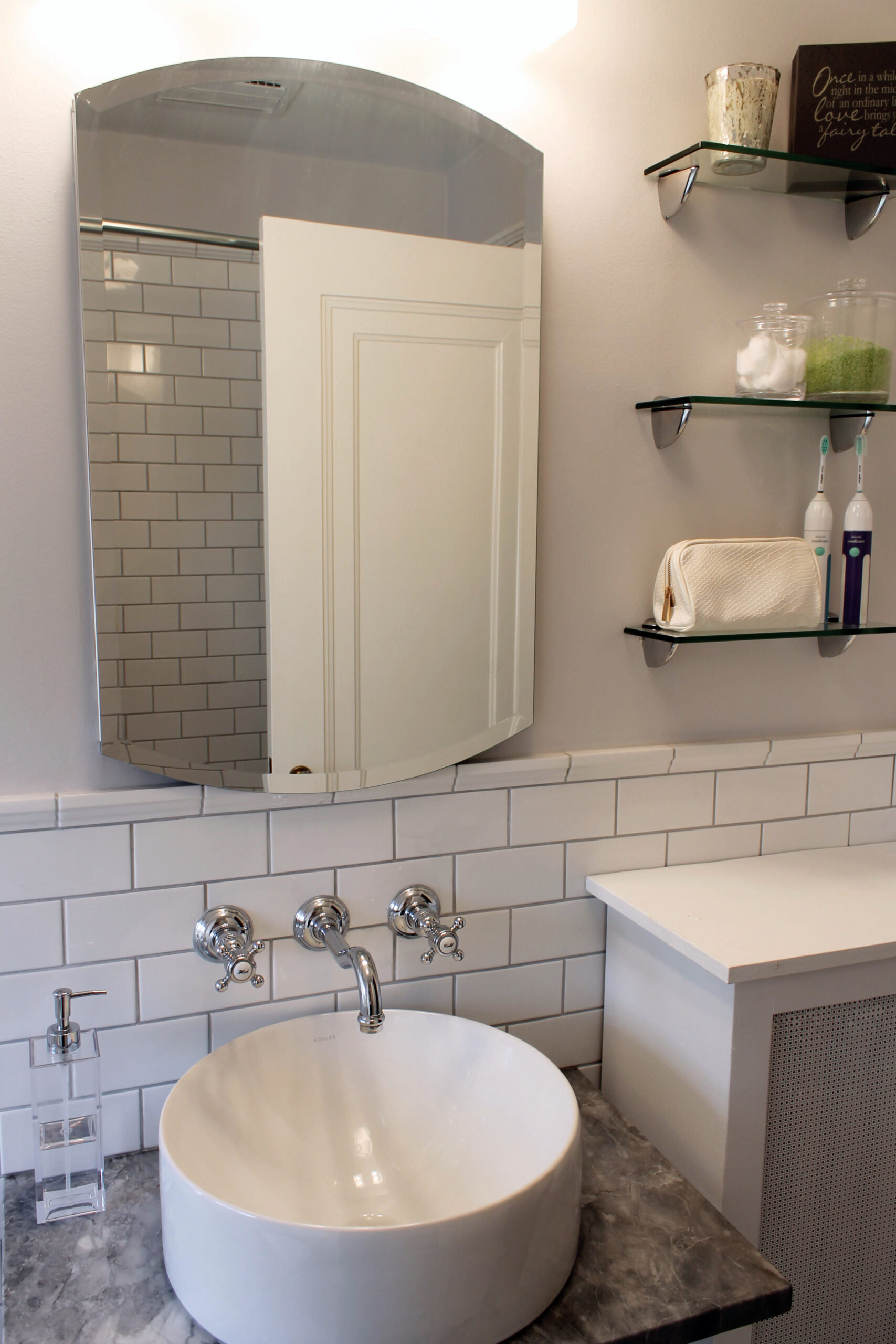 On that note, be suspicious when you get a particularly low quote from a prospective contractor. It's absolutely true that you get what you pay for in this industry. There are plenty of folks out there who low-ball to get the job, then add things on, or don't include contingencies in their number. Always ask that your estimate be as detailed as possible, accounting for materials and labor. To be safe, put aside an extra 15% just in case the people you hire don't.
Always order extra
Much like ice cream, you can never have too much when it comes to materials. Particularly in tile, a good percentage of what's shipped to you is going to be subpar, especially if it's handcrafted. What a lot of people don't consider with their tile is that the larger the tile, the more it will warp. And that's not a question of if, it's by how much.  Not to mention that tiles can break or be miscut, so it's always best to have some extra so you can choose the best from the box, and avoid being stalled while you wait for replacements to ship.
Fix problems as they happen
I saved this one for last because I think it's the most important. Do not just walk away from a problem in the middle of remodeling. Especially when it comes to tile – that only gets worse the longer it sits. Or if you have cabinets that aren't level, then your counters will be uneven. With uneven counters, the faucets and such won't fit correctly, and you'll talk yourself into living with it when you don't have to.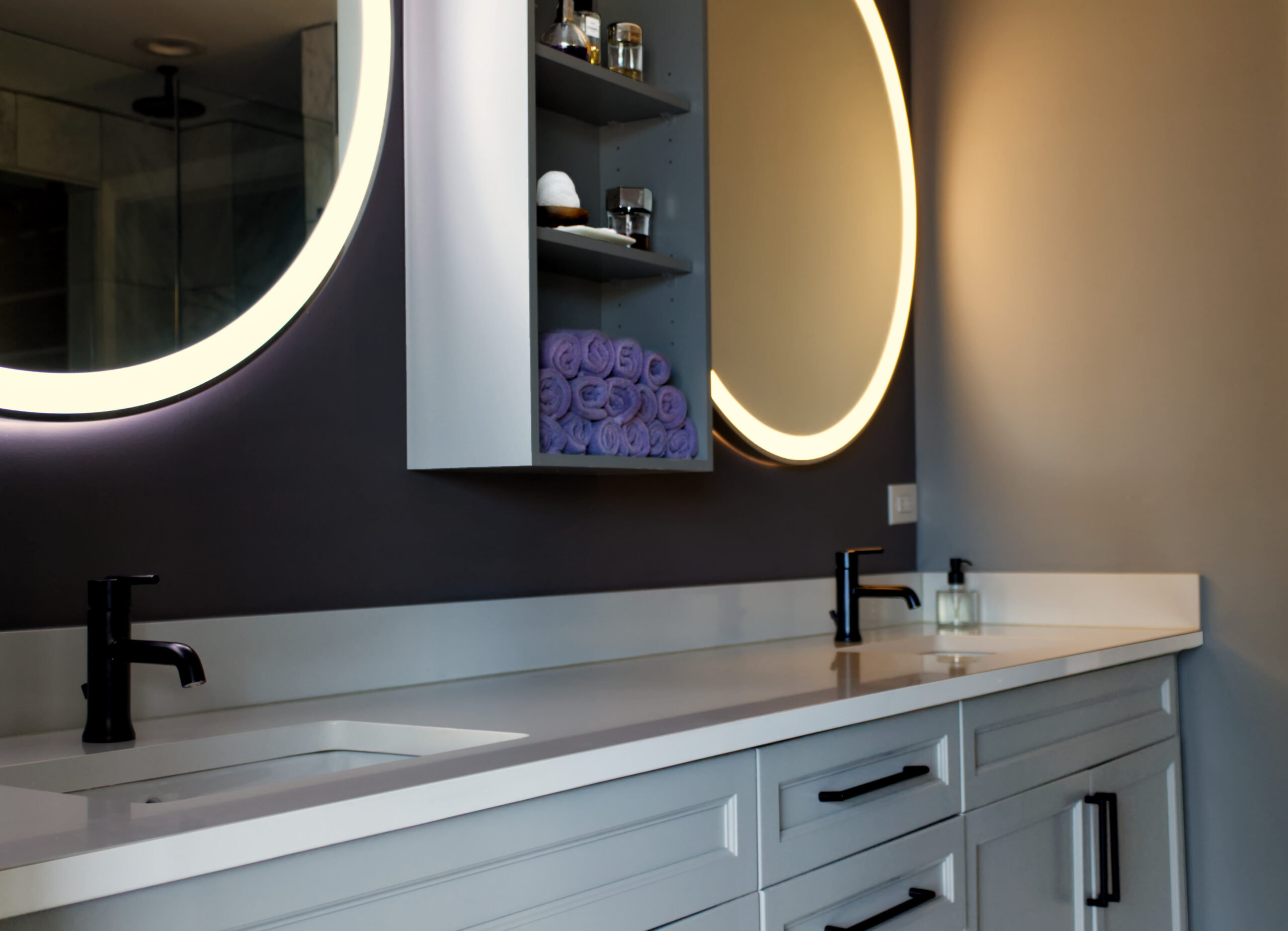 Any remodeling project is an investment. Not only in the value of your home, but in your enjoyment of the years you spend in it. These projects should be approached with great care and attention. So when you're looking for a reliable and affordable way to remodel a bathroom, give us a call.