The stainless steel sink is the most popular choice for kitchens nowadays. Stainless steel sinks are durable and easy to clean, which is why many people choose them over other materials like stone or plastic. Let's take a look at the advantages and disadvantages of stainless steel sinks so you can decide if it's a suitable material for your kitchen.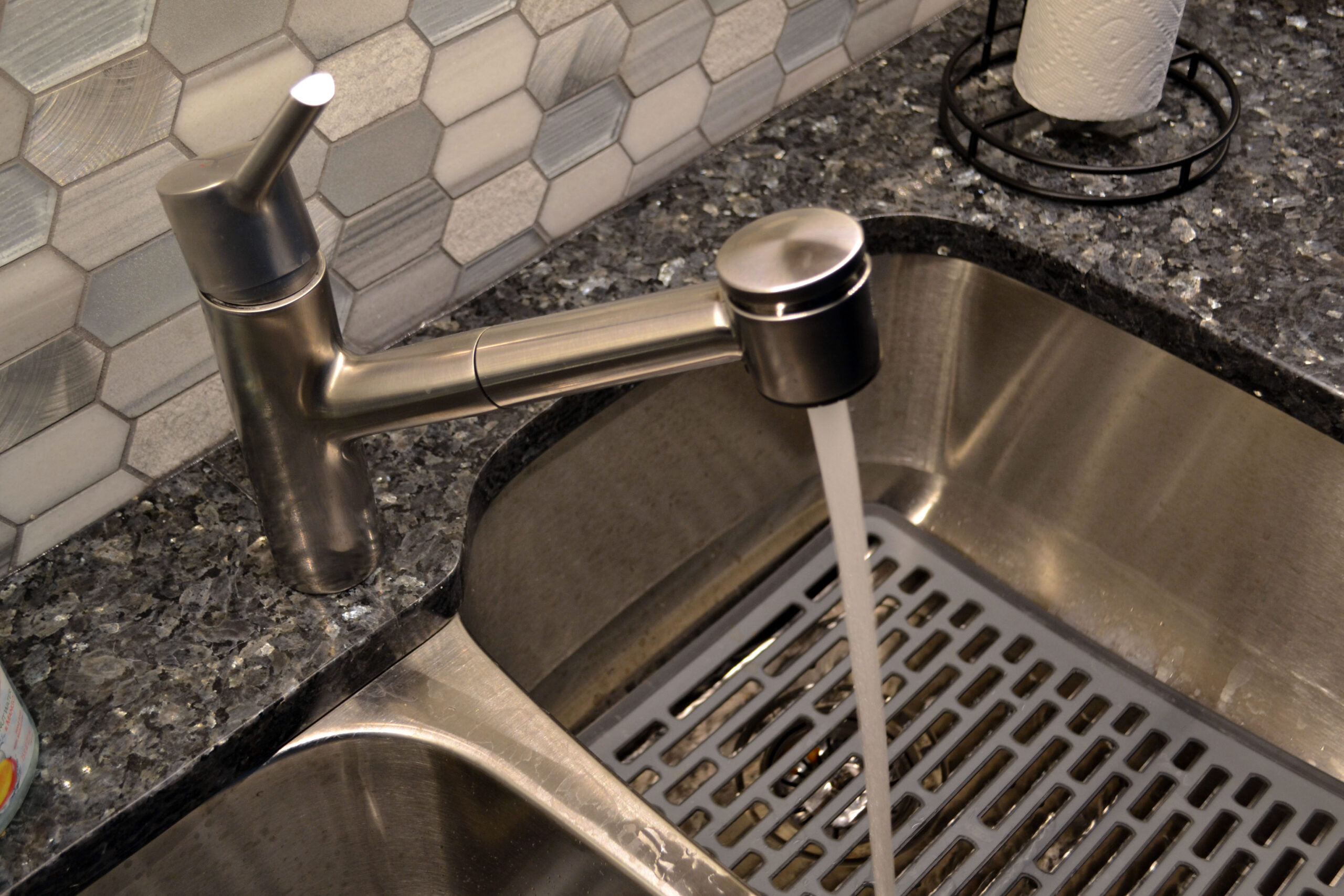 Advantages of a Stainless Steel Sink
1. Durability
Stainless steel is an excellent choice for a kitchen sink because it's durable, resistant to scratches than other materials like soapstone, which means it can be used with metal utensils without worrying about scratching the surface too much. The durability of the material makes it safe for food prep.
2. Style matching
Another reason it is one of the most popular materials for a sink – stainless steel has the advantage that you can combine it with everything. It makes a stainless steel sink suitable for any kitchen style and with any countertop.
Most brands offer various sink designs from undermount to drop-in, so it will be easy to find exactly what you want.
3. Affordability
Stainless steel sinks are the most affordable sinks. It's much cheaper than natural stone, and it's easier to repair or replace. Considering other advantages, it makes stainless steel sinks the most cost-effective option.
4. Easy to clean
A clean is easily done by quickly running the dishcloth through it. The thorough cleaning is also effortless: you do this by adding dish soap to boiled cleaning vinegar and rubbing it in the sink with a microfiber cloth. Leave this for a few hours and then rinse with water, and your stainless steel sink will look as good as new!
Disadvantages of a Stainless Steel Sink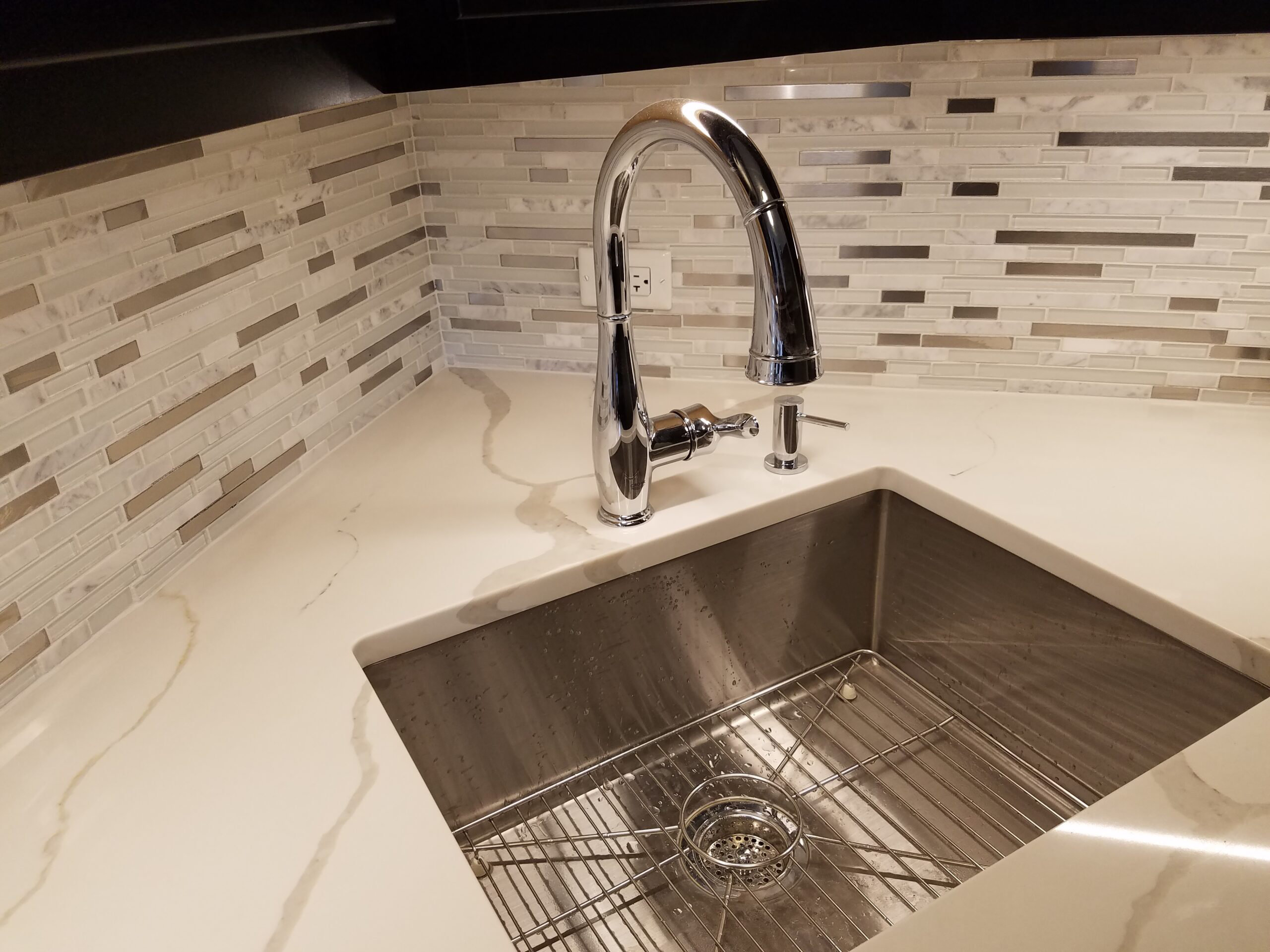 The main disadvantage of stainless steel sinks is that they're sensitive to scratches. If you use your sink every day, it will show signs of wear sooner than a different material, like porcelain or cast iron. Fortunately, there are ways to work around this by carefully polishing the surface. Just make sure you don't polish too hard since it may cause permanent damage.
Stainless steel sinks are more sensitive to stains (despite its name which just means that the metal surface itself is solid and does not have typical for steel "chromatic stains"), but the dirt can be removed easily by brushing.
Another disadvantage is a lack of variety. While you may find it in different shapes, it will still be just that – stainless steel without much individuality that porcelain and granite sinks have.
Need Help Choosing A New Stainless Steel Sink?
123 Remodeling recommends stainless steel sinks because they are known for their long, trouble-free lifespan and plenty of advantages! That is why we offer our clients stainless steel sinks in different shapes and sizes: you can choose from rounded, square, or half-sinks, and these are available in different finishes and mount types.
Call 123 Remodeling for consultation (773) 685-6095 (M-F 9AM – 5PM), and we'll install a new beautiful sink that complements every kitchen!  Or use our online contact form to hire us for your kitchen remodel.