Want to keep up to date with the latest kitchen design trends?123remodeling has you covered. We keep up to date with the most popular trends and designs there appear in kitchen remodeling today.
Kitchen Spotlight:
Having bright lights in a small kitchen can help expand the area of your kitchen and make it look more vibrant and dramatic. Large lights are typically not expected in such small kitchen areas and adept placement can create a great sense of depth perception.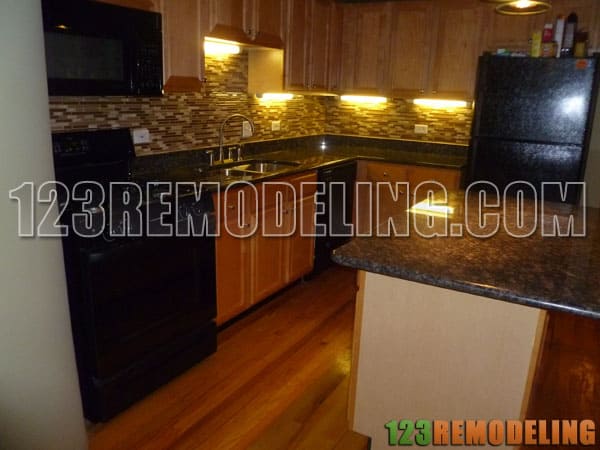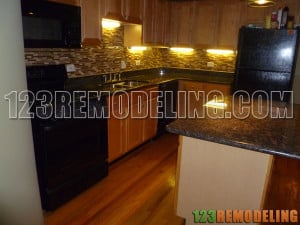 Subtle Color Gradation:
Having to much color in a kitchen can easily distract and tire the eyes. That is why it is best to stick to solid colors that have vary subtle gradation. Neutral colors are a customer favorite as they are not distractive, easy on the eyes, and easy to match.
Destination Kitchen:
Most kitchens that are created today are designed in such a way that they can blend in with the surrounding spaces of the house. Kitchens are often shared with the dining room or living room areas so once again using subtle and neutral colors offers and easy sense of arrangement. "Keeping a kitchen neutral allows you to personalize it to reflect your style" says Ikea Spokesperson Mary Ann Barroso.
Energy Efficiency:
Saving energy is an important and economical decision. Using energy saving bulbs can benefit the homeowner in the long run. Energy saving bulbs will allow the home owner to save money while adequately lighting their home. LED lights are also widely used. LED lights are usually high intensity and when correctly applied to your kitchen, you won't need as many to light a room. They also don't demand excessive amounts of electricity.
Paint it White:
If you have a lot of custom cabinetry in your kitchen, one of the most popular trends happen to be painting the cabinets white.Since 2012, white cabinetry has increased in appearance in kitchen designs by 67%.
Backsplashes:
Glass back-splashes can offers a sense of light reflectivity and vibrance. Both of those put together can make a kitchen appear to be have superior look.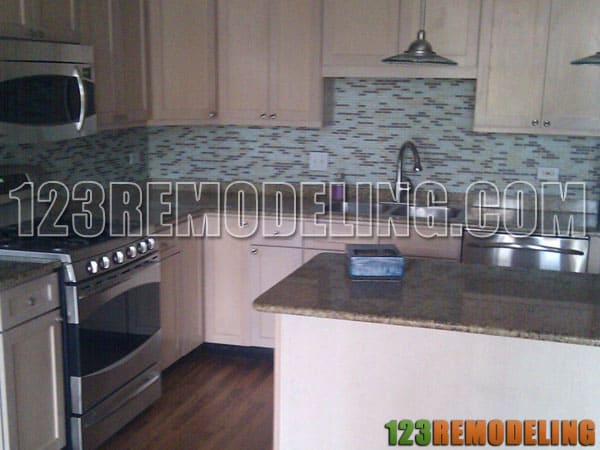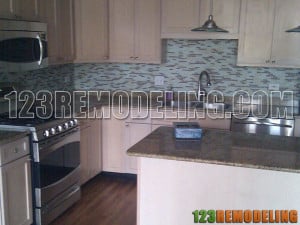 Touch Activated Faucets:
Not to much to describe here but the overall uniqueness of a touch activated faucet. Stainless steel finish and the ease of use the every kitchen should have.
The three most popular materials and finishes used in kitchens today are nickel, satin nickel, and oil-rubbed bronze.