You've officially decided. It's time to refresh that kitchen or gut that bathroom. You cannot look at those tiles anymore. You can't cook one more dinner on that laminate counter. It's now or never.
Well congrats on your decision! I'm excited to talk about it and get your free design consultation scheduled. But let's take a breath and take inventory. Regardless of size, remodeling is an emotional and financial commitment. This planning stage is vital to the success of your project. It's important to organize your thoughts and get everyone involved on the same page. In the words of Jerry McGuire: Help us to help you. Our staff is talented, and while we've mastered such things as modern bathrooms and the art of lighting, we're still not mind-readers. Before you pick up the phone to gather quotes, you should make sure you have answers to the following four questions.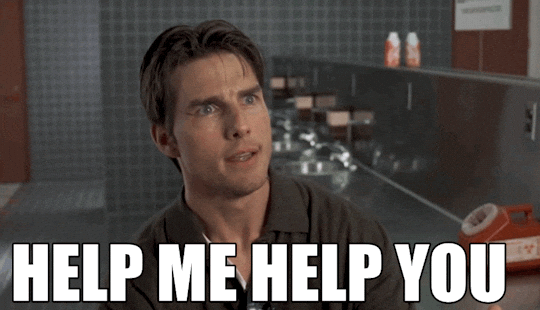 Who has decision-making authority?
This is the best place to start, especially if you're hiring as a couple. Who needs to be involved in choosing materials? Who has final say on budget and change orders? Whose names will be on the contract? Sometimes it works best when one person is in charge if you're on a tight deadline. Sometimes having the support of your friend, spouse, or other involved party will make you feel more confident in your design decisions, meaning less second guessing and fewer tile samples to sort through. It's important to be on the same page with your remodeling partner before you get started. They're your biggest ally, so you want to be united on things like scope and budget.
And if it's just you, this is still a question to answer when you start planning. Some clients like to say This is the budget, This is what I want done, and tell us to just make it happen. Other clients want to be involved in every step, every shopping trip, every material selection. Going into your consultation, know exactly who has to sign off before something gets purchased or installed.

What's the timeline and why now?
Is this technically two questions? In the best case scenario, the planning stage is the longest phase of your project. You chose and ordered all the materials, scheduled the install, and our crew will be able to go in and clockwork out in a couple weeks. Before anyone even touches a hammer, try to have as clear a schedule as possible for each step of the remodel. Things will come up, you might change your mind about some aspect, there could be a personal delay, but if you have the timeline, we can jump right back in after a snag.
Additionally, why do this project now? We touched on it a bit, but maybe you're ready for a change? Maybe the last of your kids moved out and you finally have time to work on this? Maybe you're looking to sell soon and want your house in the best condition to attract buyers? Having that sense of purpose is vital when you're in the middle of the project and start to second guess yourself.
What's the budget?
This is usually the scariest question. Everyone gets nervous as soon as money is involved. What's small to some people is a lot of money to others. Like any investment, there's a degree of financial risk in remodeling. Often times, clients get very shy about the budget question. As if we'll use that up and then ask for more. The best attitude to have is being firm in your budget and adjusting the scope to meet it.
You can only do so much with $10k in a kitchen. So when we return an estimate that goes beyond that, we want to work with you to scale the project to meet what you want. Maybe you don't have the money to do a whole bathroom, but we can focus in and get you an amazing new walk in shower and some fresh tile on the floor. More often than not, everyone walks away much happier when there's open dialogue about what we can spend and what we can realistically accomplish with it.
Why this project?
What do you hope to accomplish? Why focus on one thing instead of another? Are we aiming to make it more accessible for aging? Is your family expanding and you need the space to function better? Are you downsizing? Need more storage? Making an aesthetic shift? Once again, I can't stress enough that you need this sense of purpose. It'll guide your project and validate your decisions. We joke about making remodeling "as easy as 1-2-3" but this is a process, and it's often difficult. But if you can find the Why, we can figure out the How.