Window shades have come a long way from grandma's net curtains. Whether you're looking to upgrade your house with remote-controlled blinds you can open and close with just a word to Siri, or simply seeking the right balance of light and shade, there are myriad options available. With so many choices, it can be difficult to know exactly what to pick. Here are our top tips to help you choose the right window shade for your situation.
1. Window covering basics
Roller blinds are simply a single piece of material rolling up and down on a tube.

Roman blinds fold up and down in concertina-like folds. Gathered shades, such as Austrian blinds, are a variation of Roman blinds but have a much softer look compared to a standard folded shade.

Cellular blinds are pleated and look similar to a honeycomb from the side.

Venetian blinds are composed of slats attached to strings.
A drape or curtain usually sits outside of a window-opening whereas a shade usually sits inside and is used instead of, or in addition to, drapes. Both shades and blinds perform the same function and although "blind" is usually used to mean an item with slats, the words are often used interchangeably. Shades and blinds are usually categorized into four main groups according to how they operate.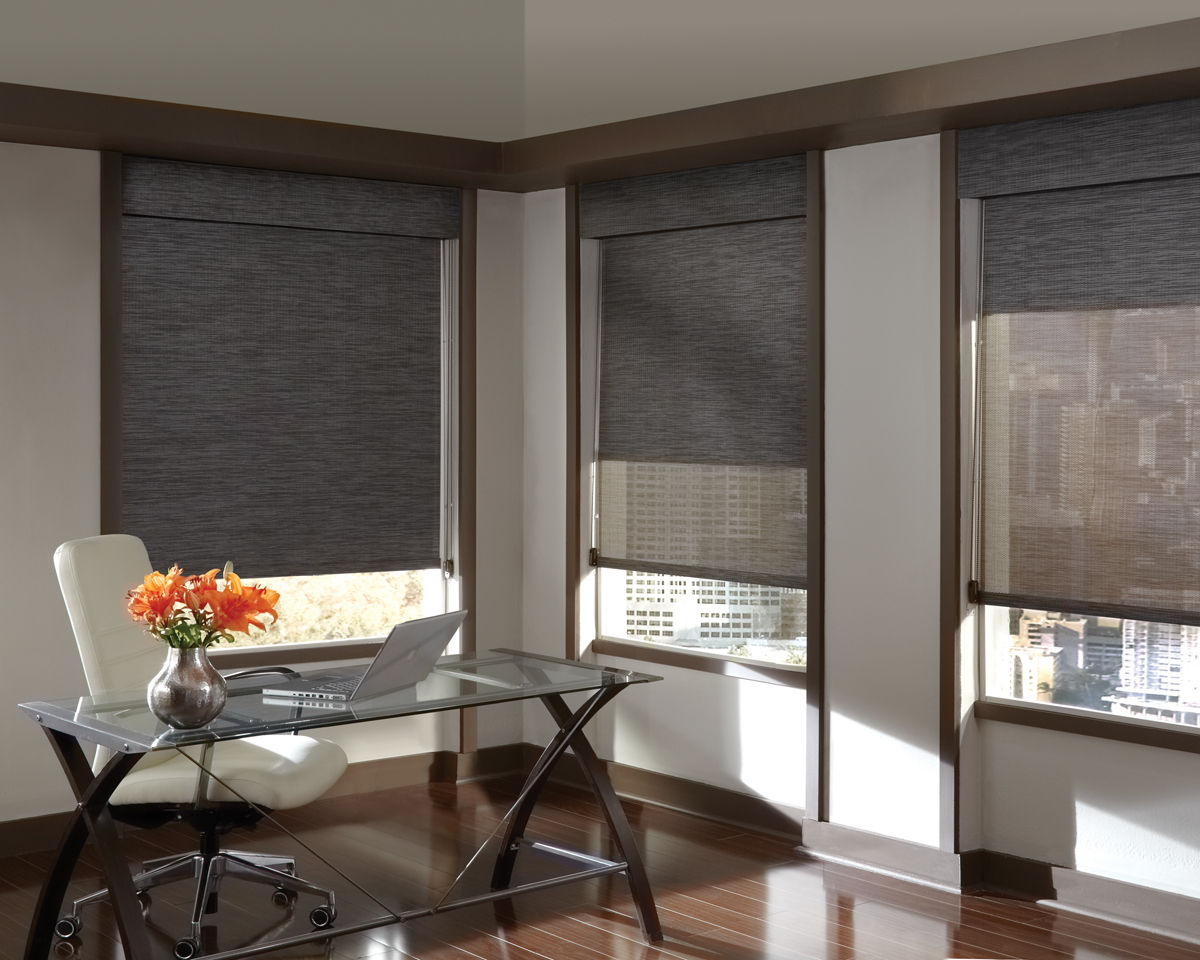 Blinds and shades can be made from a wide variety of materials including fabric, paper, wood, plastic, vinyl, and metal. Materials that offer total blackout and UV-blocking properties are also available. Check out this video from Cityline.com for more insight into some different types of shades and blinds.
2. Look outside
When choosing window treatments the temptation is to look inside your room to try and match to other décor items and colors. Windows don't just let light into your house, they also allow you to see outside and others to see in. So, when you're choosing a window shade, start by considering what you can see outside. If you have a beautiful outlook, an unobtrusive solution that optimizes the view is best. Either a cellular blind or a roller blind will almost disappear when not in use.
However, if you have an indifferent or unpleasant view, or you're concerned about privacy and being overlooked, then a light-filtering cellular or solar shade, or a Japanese-style paper shade will provide privacy and can be left lowered. Japanese paper shades can be hard to find so check out this tutorial from apartmenttherapy.com to learn how to make your own. Alternatively, the range of Allen+Roth window shades includes a great selection of energy-efficient light-filtering cellular-style blinds.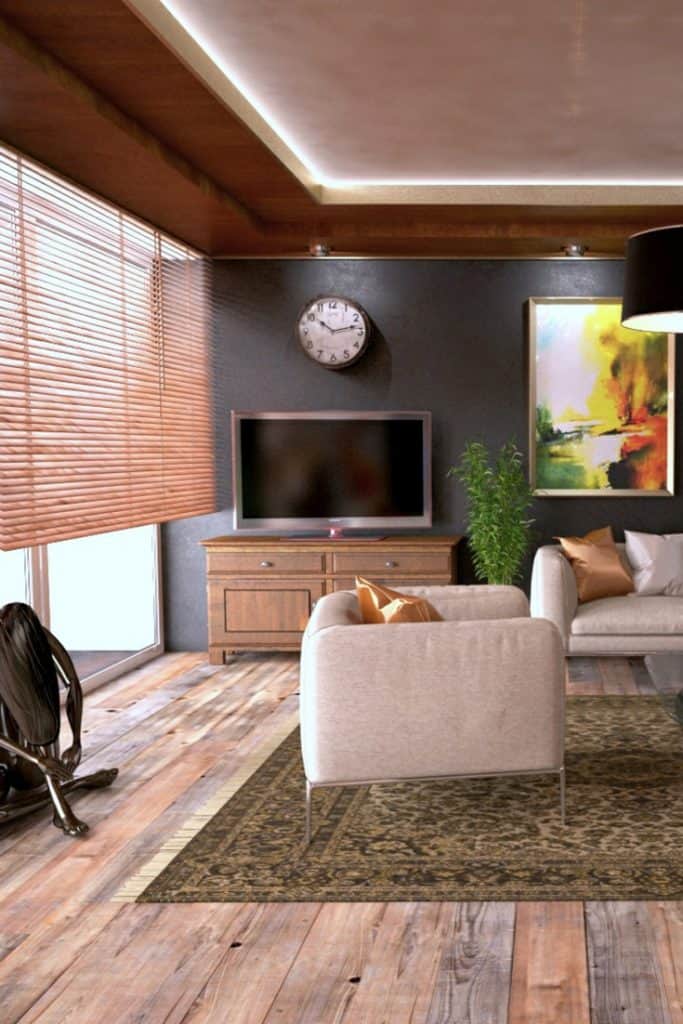 3. Heat and light
Window shades provide protection against both light and heat. Too much direct sunlight fades furnishings, creates glare on screens, and may prevent deep sleep. Too much heat can make your house uncomfortably warm or increase your air-conditioning bills. Shades made of blackout fabrics are a good choice for children's bedrooms or people that work night shifts. Solar shades that block UV rays are a lighter choice well-suited to sunrooms and offices.
4. Consider flexibility
Some types of shades are easy to adjust and offer multiple options so that you can vary the right amount of heat, light, and privacy that you want at different times of the day. A slatted blind can be easily raised or lowered and the slats can be open or closed giving you many different choices.
Top-down/bottom-up shades are a relatively new product that allows you to lower the top of the blind as well as raise the bottom giving you more flexibility over light levels. Check out this video from Blinds.com for an overview of these types of blinds.
Some types of Austrian-style fabric blinds are elaborately gathered and draped making these types of shades fiddly to adjust. Choose these types of shades in dining rooms or hallways where they provide privacy without needing to be frequently raised or lowered.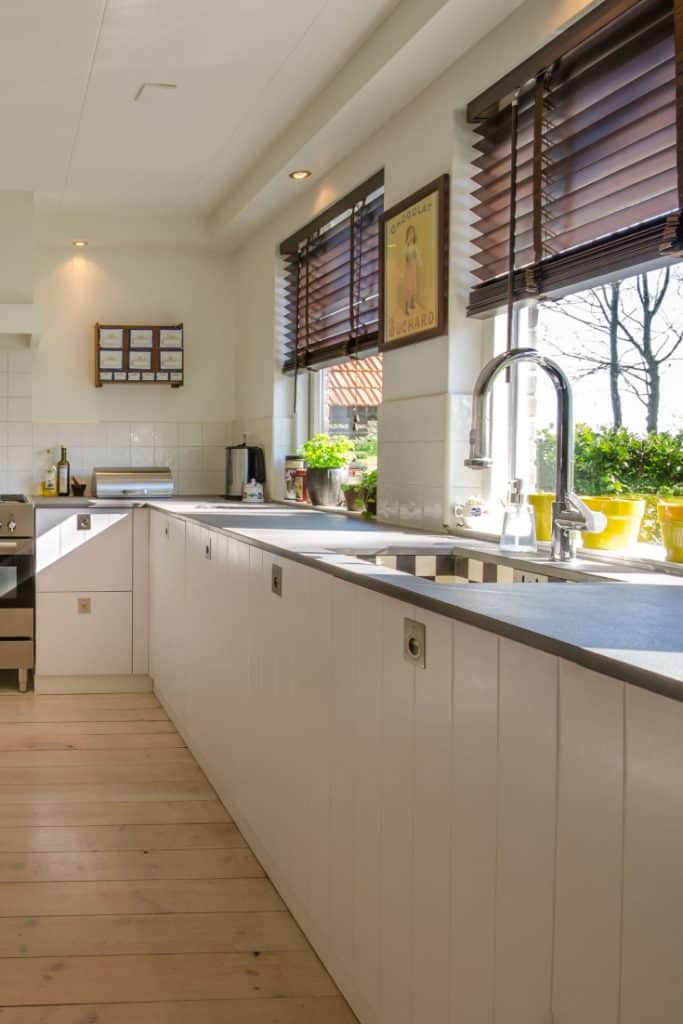 5. Kitchens and bathrooms
Shades are often used in kitchens and bathrooms and it's important to consider the special requirements of these locations. If you cook at home a lot, or your window is located near to the sink or stovetop, a slatted blind which can be wiped clean is a more practical option than a fabric blind that you can't wash.
To prevent mold and mildew in damp bathrooms, avoid fabric-based window treatments unless your bathroom is well-ventilated.
6. Style
The style of your window treatment can make a big impact on the overall design of your room. Crisply tailored Roman blinds convey expensive elegance. Deeply draped and gathered sheer fabrics in Austrian-style blinds create a romantic look. Vertical, roller, and slatted blinds are all practical options and a careful choice of materials will avoid evoking too much of a workplace feel. Minimalist cellular, paper, and solar-style shades can all create a gorgeous interplay of light and shadow that will enhance modern room styles.