If you're looking for a bedroom redesign in the Chicago area, you've come to the right place. Our experienced professionals at 123 Remodeling will redesign your bedroom and give you all the modern features that you want. Whether it's a condo or a house, we can accommodate your needs. The bedroom is the most important room in the house – your own private space, and we want to help you make it look perfect. You can count on our experts at 123 Remodeling to create the bedroom you've always been dreaming about. 123 Remodeling has been serving Chicago and the surrounding area for more than ten years, with over a hundred completed projects.
Bedroom Styles
When you're looking to upgrade your bedroom, you have a wide range of options and styles to choose from. Some examples of popular bedroom style options include eclectic, cottage, Mediterranean, romantic, contemporary, Asian, coastal, modern, old-world, and traditional.
The eclectic design combines elements or particular styles from different time periods and different origins within a single project. Cottage style is a casual, inviting environment, perfect for guest bedrooms. Mediterranean style is known for its textures and bold colors. The romantic style uses soft hues to create a more feminine look. The contemporary design features sleek furniture with colors that pop. Asian style brings a calm, serene feel to any room. Coastal style features muted colors and light fabrics inspired by the ocean. Modern design is based on minimalism and neutral colors. Old world style features a luxurious, European-style look. The traditional style is a classic, timeless look with calming features.
Here's an example of a modern-style bedroom: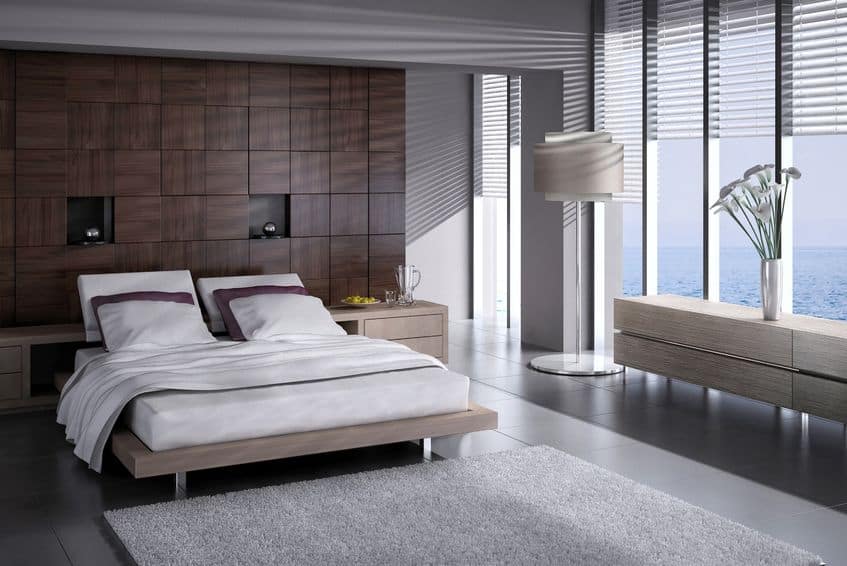 Notice the use of simple geometric patterns such as rectangles and squares. Also notice how neutral colors like white, gray, and brown are used for the majority of the room. These colors can also be helpful for providing a calm environment which is helpful for sleeping. This style evokes a feeling of spaciousness.
Here's what a contemporary-style bedroom looks like: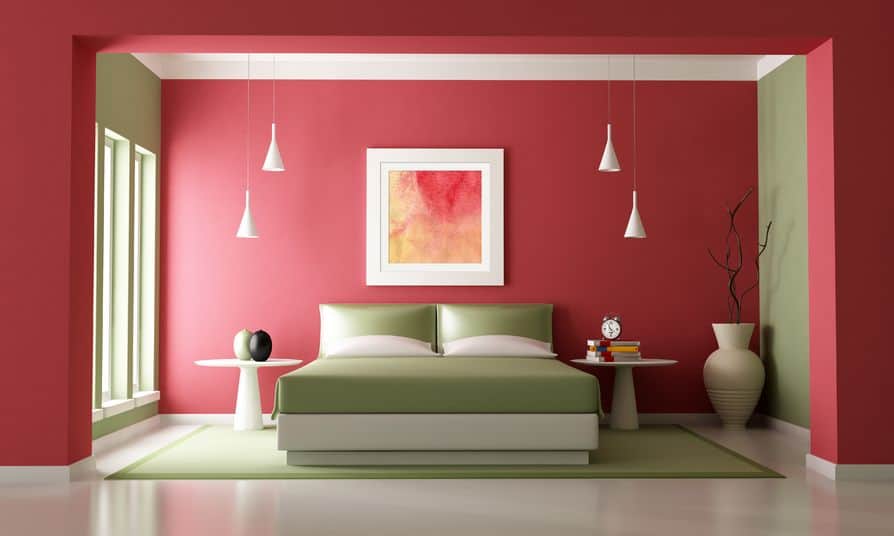 Similar to modern style, what differentiates contemporary style is the choice of color. While modern style uses neutral colors that blend in, the contemporary design uses bold colors that stand out. Also notice the minimalistic approach, as well as the use of simple geometric shapes. The sleek furniture is another hallmark of contemporary design.
And here's a traditional-style bedroom: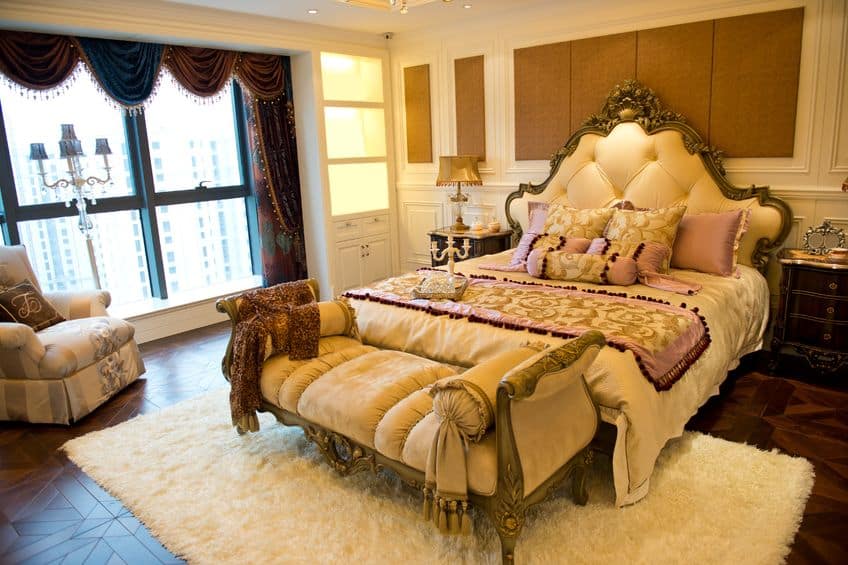 Traditional style bedrooms look much different than the modern and contemporary designs. This is a more classic look, which places a focus on comfort and luxury. Warm, inviting colors, combined with traditional furniture creates this timeless style.
Upgrade Your Bedroom
Whether you're looking for a style like the ones described above, or any other style you can imagine, we've got you covered. Transform your bedroom into the relaxing atmosphere you've always wanted, with the help of our experts at 123 Remodeling. Your bedroom is the place where you go to escape and relax, and for many people, it's their favorite room in the house. That's why we treat every project with care and make sure to provide you with a high-quality bedroom redesign.
From luxury walk-in closets to hardwood floors, to window treatments, to complete makeovers, we will service your needs. If you need to redesign the master bedroom, a child's bedroom, a guest bedroom, or all of the above, 123 Remodeling can do it. We will be here for you every step of the way from start to finish, from the planning and design phase to the final walk-through.
Customer satisfaction is our number one priority. You can read reviews from our satisfied customers on our testimonials page. We approach every project with a cooperative view, working with clients, architects, and subcontractors toward a successful project delivery. Our diverse remodeling portfolio and specialized divisions and subsidiaries ensure that each project is matched with the appropriate project manager, resources, and expertise. Through technical skill, pre-construction knowledge, and self-performance, we anticipate challenges, develop solutions that meet our clients' objectives and produce the highest quality projects in a timely manner.
We pride ourselves on our efficient three-step working process. First, we offer a free consultation where we will discuss the planning and strategy for your bedroom redesign. After you contact 123 Remodeling for a free in-home consultation, an appointment will be arranged for you to discuss the details of the project and the issues that need to be addressed. Your project manager will present to you previous projects that 123 Remodeling has completed, walk you through the design/build process and answer all questions that you may have at this point.
Then we move on to the designing and developing phase where we facilitate the construction process through completion. Once the initial design concept and layout have been finalized, they are submitted to our architectural staff who will prepare blueprints used by our contractors on location. Our great care and attention to detail will ensure the project is being completed in compliance with code and retaining structural integrity through the completed product.
And finally, we execute and deliver the final product, making sure you are 100% satisfied with the final results. 123 Remodeling will assure you that every measure will be taken to be as respectful of your home as possible. As the construction process nears completion, your project manager will take you on a final walk-through to answer any questions or concerns that need to be resolved before finishing the project.