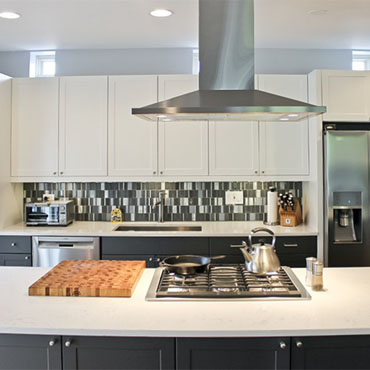 123 Kitchen Services
Kitchen Remodeling
CABINETRY
COUNTERTOPS
KITCHEN TILE
SINKS & FAUCETS
FLOORING
Kitchen Project Gallery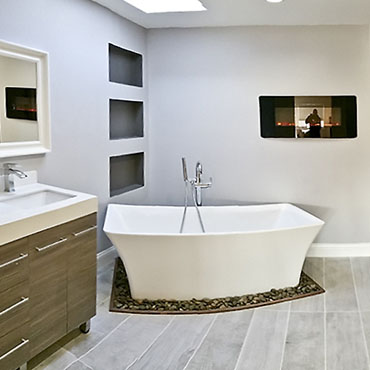 123 Bathroom Services
Bathroom Remodeling
BATHROOM TILE
VANITY INSTALLATION
BATHTUB DESIGN
SHOWER DESIGN
BATHTUB REFINISHING
Bathroom Project Gallery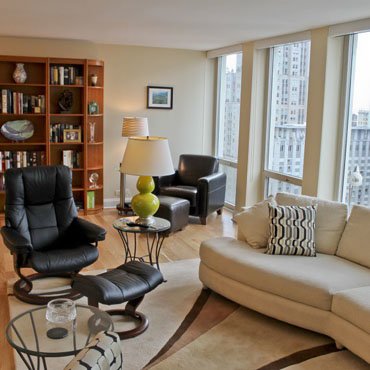 123 Hi-rise & Condo Services
Condo Remodeling
KITCHEN REMODELING
BATHROOM REMODELING
BEDROOM REDESIGN
FLOORING
INTERIOR DESIGN
Hi-rise & Condo Project Gallery
We developed a streamlined process to achieve clients' highest satisfaction and to complete projects on schedule. Our staff will guide you through every step of the way to create the home you always wanted. We will be alongside you from the start helping you see the possibilities a remodel can bring to your space through to the final walk-thru inspecting every detail of the finished project.
1. Imagine
We begin each project by discussing your goals and requirements. Using the latest technologies for digital collaboration, together, we collect images and ideas that describe the desired final product. Through conversation and collaboration before a contract is signed we have built a definitive plan for your project from start to finish.
2. Design
Next, we guide you through the material selection process for your project. Our designers will aid you in selecting the colors, materials, fixtures, appliances and patterns to bring your project to life, just the way you imagined it.
3. Build
Finally, our team of skilled craftsmen begin constructing your project, and from start to finish completes the project with minimal interruption to you, during the construction process.
Awards for customer service
See What Our Clients Have To Say
I had an excellent experience with 123 Remodeling. They are professional and treat you with respect. They don't try to sell you things you don't need and the prices are competitive. My salesman Ariel was great. I felt comfortable and would highly recommend them to anyone.

Chuck B.

We hired 123 Remodeling to do a complete rehab of both bathrooms in our high rise condo. We are very pleased with the results.

Kathryn S.

123 Remodeling just completed their second project for me at my condo... This was a MAJOR kitchen remodel and the team was great. Ariel has been incredibly responsive and fun to work with.

Eleanor K.

I contacted a number of contractors to provide quotes for the gut renovation of a luxury condo in the Gold Coast neighborhood of Chicago. From the start of the process, the team at 123 Remodeling was professional and transparent. Ariel was very supportive and spent multiple Saturdays and evenings helping us select materials ......

Eric B.

I just had Ariel from 123Remodeling help me with building out some closets in my entry hallway. They did a great job! The quote was super reasonable, all work was done in a timely manner, and the work is great! I absolutely love my closets and would recommend 123Remodeling for home/condo work!

Lisa E.

If you are looking for great customer service (exceeding expectations in my experience), and high quality work being done on your place within or before a projected deadline, 123 remodeling is the company to go with...

Mandy A.

I am a long time customer with 123 Remodeling and have had many projects such as a new sidewalk, kitchen remodel, tub resurface and most recently roof and front stairs. They have consistently provided excellent service and always within my budget. I will continue to use them for projects on my home. Thanks guys!

Malikah R.

I am the owner of "Lakeside Condo Remodel." I was totally pleased with the work that 123Remodeling did and their customer service is outstanding. 123Remodeling did a gut-rehab for me. My project manager, Ariel Darmoni, was always accessible...

Linda N.

Just finished a project in my place and am so so happy!! Ariel from 123 Remodeling was super responsive, the work was performed in a super timely manner, and it looks phenomenal.

Lisa D.

I called 123 remodeling to come out and give an estimate for our kitchen remodel. We wanted it to update the look of our condo with modern accents and more usability. Our project manager was Ariel and he was great!

Lee G.
As Seen On TV
HGTV
123 Remodeling was featured on
HGTV's Great Rooms
INTRO VIDEO
Learn about 123 Remodeling
and our services
WINDY CITY LIVE
123 Remodeling joined Windy City Live
for a holiday surprise
Free Consultation
Your Next Step:
Contact 123 by either filling out this form
or calling us directly at (773) 685-6095.
A friendly member of the 123 staff will help set up an appointment for a free consultation. We need some pertinent details about you and the project you have in mind.
At the time of your scheduled consultation, you will meet with one of our knowlegeable project managers to discuss, at length, the remodeling work you are planning on doing. Our project manager will explain every aspect necessary for the completion of the project. Soon after, you will receive a detailed estimate for the proposed work.
Please contact us now for the no obligation free consultation.
Fill out the form to schedule a free no-obligation remodeling consultation.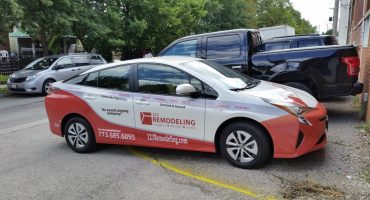 Read more +
11 August 2017 By Paige Thulin in Chicago Commercial Construction, Chicago Condo Remodeling, General Construction & Repairs Chicago, Latest posts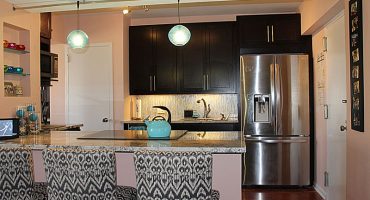 Read more +
06 July 2017 By Paige Thulin in Chicago Condo Remodeling, Chicago Electrical, Chicago High Rise Remodeling, Chicago Kitchen Remodeling, Chicago Tile Flooring, Condominium Remodeling, Home Remodeling, Interior Design, Kitchen Cabinets, Kitchen Countertops, Kitchen Sinks, Latest posts, Remodeling Inspiration, Tile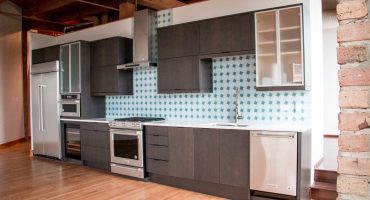 Read more +
26 May 2017 By Paige Thulin in Bathroom Remodeling, Bedroom Remodeling, Chicago Bathroom Remodeling, Chicago Bedroom Remodeling, Chicago Condo Remodeling, Chicago Electrical, Chicago Gut Rehabs, Chicago High Rise Remodeling, Chicago Kitchen Remodeling, Condominium Remodeling, Home Remodeling, Interior Design, Latest posts, Remodeling Inspiration
Our Service Coverage Area Includes City of Chicago and Suburbs
Albany Park
Armour Square
Avondale
Big Oaks
Bridgeport
Brynford Park
Bucktown
Budlong Woods

Buena Park
Chicago Loop
East Hyde Park
East Village
Edgewater
Edison Park
Forest Glen
Fulton River District

Groveland Park
Hollywood Park
Humboldt Park
Irving Park
Jefferson Park
Lake View
Lake View East
Lincoln Park

Lincoln Square
Logan Square
Mayfair
McKinley Park
Near Eastside
Near North Side
Near West Side
Noble Square

North Center
North Mayfair
North Park
Norwood Park
Portage Park
Prairie District
Pulaski Park
Ravenswood

River North
River West
Rogers Park
Schorsch Forest
South Loop
Union Ridge
Uptown
West Loop

West Ridge
West Town
Wicker Park
Wrigleyville
60601
60602
60603
60604
60605
60606
60607
60608
60610
60611

60613
60614
60616
60618
60622
60625
60626
60630
60631
60637

60640
60641
60643
60645
60646
60647
60654
60656
60657
60659

60660
60661
60664
60668
60669
60670
60673
60674
60675

60677
60678
60680
60681
60685
60687
60690
60691
60693

60694
60695
60696
60697
60699
60701