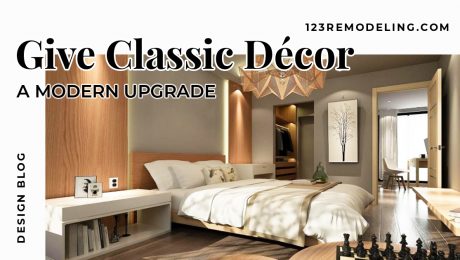 While classic décor has a timeless value, modern designs certainly have their own charms, bringing more than a few enticing looks. However, what to do if you're a fan of both the traditional and the modern? Creating the perfect balance between the two and combining the best of both worlds offers a plethora of simple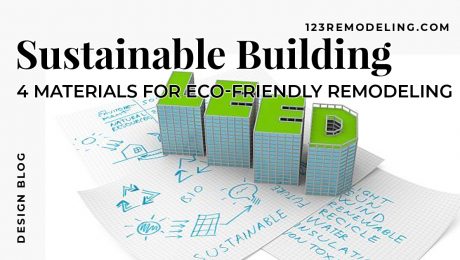 The popularity of eco-friendly living has grown tremendously in the last few years, and we have been seeing the results in how homes, apartments and commercial buildings are now being constructed. A wide range of home professionals are offering services that concentrate on sustainable design and construction and this type of architecture is being promoted by Leed Certifications,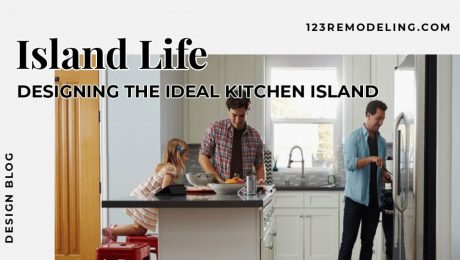 One of the biggest trends in kitchen design right now is the rise of the island. Providing extra prep or social space, islands are also a great place to add some extra design flair and functionality. Often, an island is the first thing you see when you walk in the kitchen, so it's a great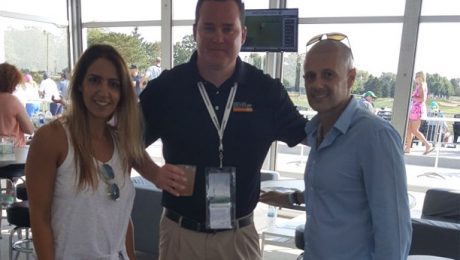 Friday, 15 September 2017
Four (cheers for Behr)! This week, Sharone and Hilla Lavi, two of our staff members, were pleased to attend the 2017 BMW Championship in Lake Forest. The weather was exceptional for Illinois in the Fall, the golf was as exciting as it gets, and the company was excellent. Our remodeling teammates were invited by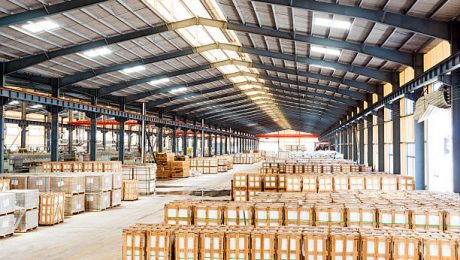 Tuesday, 05 September 2017
In addition to stellar customer service and knowledgeable project managers, another benefit we offer our clients is an immense amount of storage space. One of the obstacles homeowners face when remodeling is simply a lack of space. It can be a struggle to find storage for your stuff normally; what about all the new materials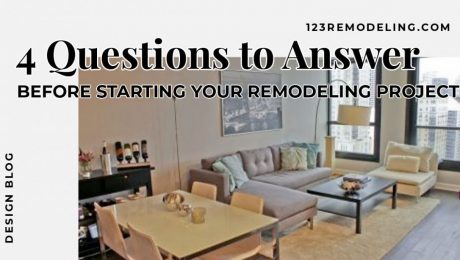 You've officially decided. It's time to refresh that kitchen or gut that bathroom. You cannot look at those tiles anymore. You can't cook one more dinner on that laminate counter. It's now or never. Well congrats on your decision! I'm excited to talk about it and get your free design consultation scheduled. But let's take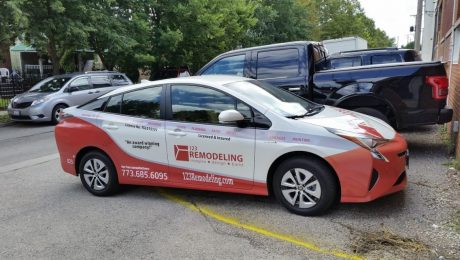 Introducing the newest member of our fleet! 2017 has been very good to 123 Remodeling in terms of growth. We've gained new team members, we're doing bigger projects, and all that means we needed another car. Fresh from the carwrap company, I'd like to present the latest Remodelmobile. This time we've chosen a 2017 Toyota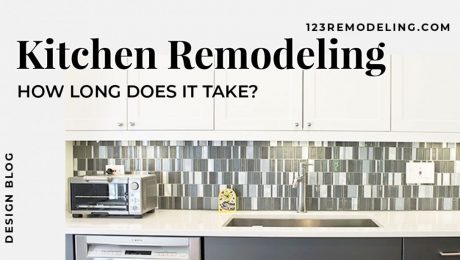 In a perfect world where nothing goes wrong, all the materials show up on time, and there are no delays with city permits or your condo board, a kitchen remodel can be done in about 3 weeks. But this is the real world, and the average timeline ends up being a few months. Sometimes tiles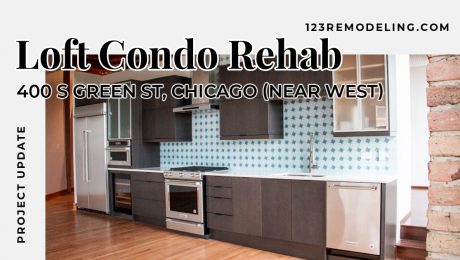 One of the many lofts west of the river in downtown Chicago, 123 Remodeling has renovated this condo from the ground up, keeping its industrial charm, while updating it with modern kitchen and bathroom features. The single wall kitchen is built on flat panel cabinets in a slate gray, for a modern yet grounded look,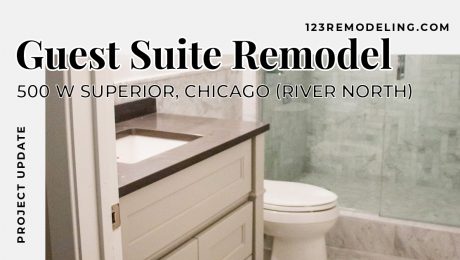 Designed by our newest Project Manager, Kira Obermeier, this guest suite in Chicago's River North neighborhood features custom cabinets and matching vanity, marble tile throughout the bathroom (with a stylish herringbone pattern in the shower), and chrome finishes. The bathroom, with its clean angles and glass door shower, exemplify the new modern standard, while the
Published in

Bathroom Design, Bathroom Remodeling, Bathroom Shower, Bedroom Remodeling, Chicago Bathroom Remodeling, Chicago Bedroom Remodeling, Chicago Condo Remodeling, Chicago Electrical, Chicago High Rise Remodeling, Chicago Tile Flooring, Condominium Remodeling, Latest posts, Remodeling Inspiration, Tile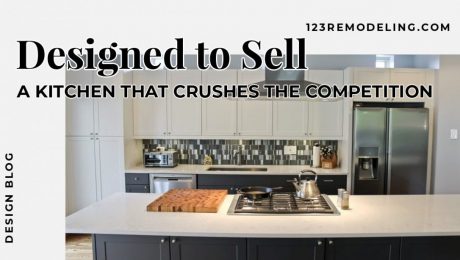 In the last decade, as the country recovers from the 2008 crash of the real estate market, resale value has been at the front of homeowning minds looking to make renovations. If you're planning to sell your house in the next 2-5 years, you might start looking at your options for increasing that resale value.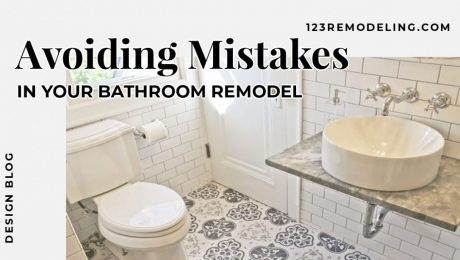 I schedule more bathroom remodels than any other project. I also spend more time on houzz helping people fix problems in their bathroom remodels than on anything else. When it comes to bathrooms, they're deceptively tricky. What seems like just a sink, toilet, and shower has so much going on beneath the surface. Not to