Create a Man Cave Basement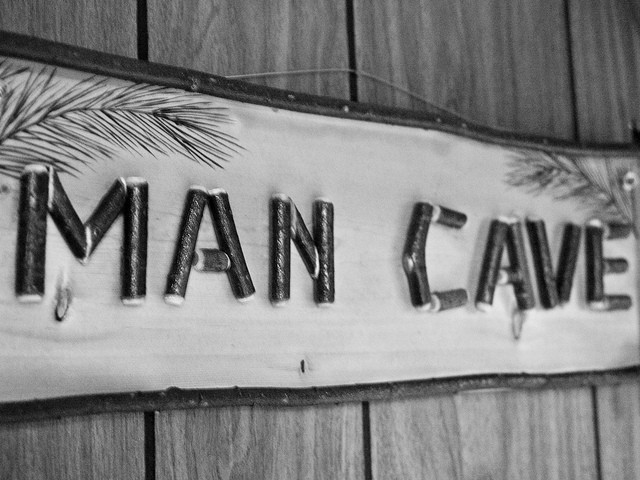 Not everyone wants the traditional man cave, complete with a gigantic flat screen TV, surround sound system, bar and neon signs. Maybe that's not your style but you're still a guy's guy and want a unique, masculine space just for you. Don't limit yourself to other's expectations. Think outside the man cave box and create a room that speaks of your style and personality and that doesn't break the bank.
BASEMENT REMODELING @ AFFORDABLE PRICES 
What Vision do You Have?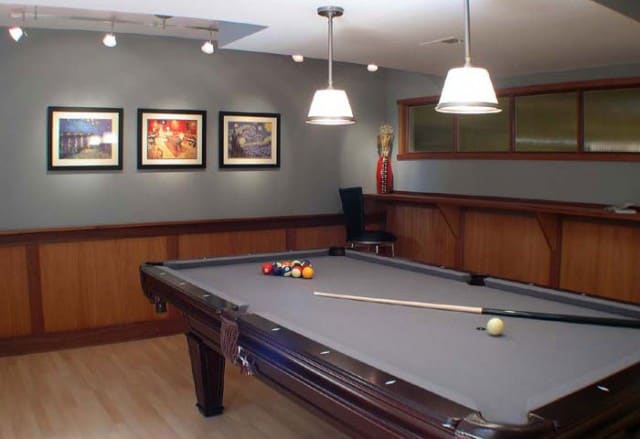 First, stop and think about what you see yourself doing in this space. If you're a sports nut, your sports memorabilia collection can find a new home. If you're a wine enthusiast, you could create your own cellar. If you're a weekend DIY-er, consider making it a dedicated shop area. The possibilities are endless but the point is that you should have a solid plan before you start on a remodel to save yourself from costly changes. Sites like Pinterest can give you finished basement ideas to consider. Don't just search for below-ground spaces. Any room in the house could give you the inspiration you need—if you have the vision.
 How Much Space do You Need?
Although the space may look "too small," you'd be surprised by how much you can do with only a few square feet. According to the Home Guides at SFGate, a small basement can easily become a livable space if you reframe and insulate the walls (if necessary) and relocate plumbing and ductwork to create more open space. Once that has been done, the basement can move into the final stages of design and decor.
 You Can Mix Work and Fun
Your basement shouldn't be boring, but it doesn't have to be all fun and games either. The basement is separate from the rest of the house, so consider carving out a space for a desk and office chair. Set up that old computer your kids no longer want for paying bills, writing or sketching out your next DIY project. Sometimes it's easier to find motivation when you have a dedicated "thinking" space. If your basement space is big enough, consider making part of it into an office and another part—with some good soundproofing and insulation—into a playroom or game area for your kids or grandchildren. That way, the entire family gets use out of the space.
 Don't Forget the Lighting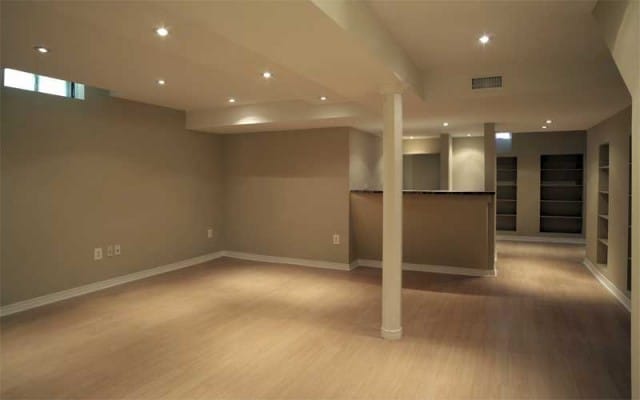 Masculine doesn't have to mean dark. If you do have access to natural light, by all means, use it. Places like The Shade Store offer 11 types of window treatments so you can find a style that shapes the space and makes the best use of natural light. Curtains, blinds and various types of fabric shades can provide you with natural light but still give you the privacy you want. Also consider the shade of paint you use for the room. Dark colors tend to make small spaces look even smaller while lighter shades are calming and can make small areas look more spacious. Lighter tones can also the reflect light and make the room more energy efficient.
The basement can be such a unique part of the house because it can be transformed into so many different ways. If you a guy, you may just need a place or 'man cave' to escape to from time to time. Naturally, the basement becomes the logical place to do so. What you do with your man cave is entirely dependent on your own taste and needs. Whether you build a bar, home office, home gym or just a place to make stuff, don't forget that the possibilities are almost endless. If you have created a 'man cave' and would like to share, please post a comment with pictures of your man cave in the comment box. We would love to see what you have created.
123 Remodeling experts specialize in basement refinishing, renovation and remodeling. IF YOU ARE IN NEED OF A BASEMENT REMODEL CLICK HERE