Lincoln Park Chicago Garden Unit Gut Rehab Complete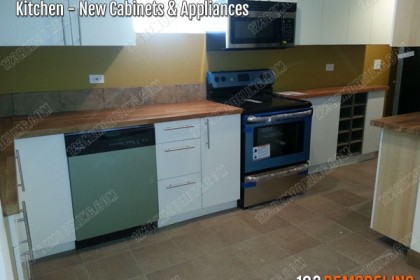 This project in Lincoln Park Chicago was a complete Garden unit gut rehab. 123 Remodeling of Chicago's design team took the limited space and created an apartment with 2 bedrooms, a living room, kitchen and bathroom. The original space had a limited ceiling of just 6ft, which meant fixing the space up to a full-height ceiling to meet Chicago basement apartment requirements.
At 123 remodeling we do not call it (Basement) or use the "B" word but rather to us it's a "Finished Lower Level". Changing a concrete dungeon into an inviting living area is a challenge, and not every basement is a good candidate for finishing. Key considerations for conversion include controlling moisture, adding ventilation and light, and finding a way around hanging drain lines, ductwork and wiring. Although you can do some of the work yourself, most of it is best left to an experienced pro.
Original Basement: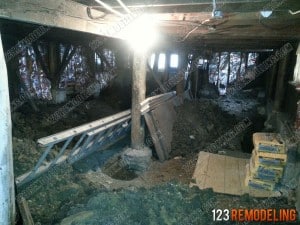 The original space required a 4ft dig out of the sub floor to increase the height requirement
The space with new concrete flooring and wall framing constructed
Kitchen Remodeling:
Bathroom Remodeling:
Bedroom Remodeling:
Completed Project Gallery