Home Remodeling Projects That Will Increase Your ROI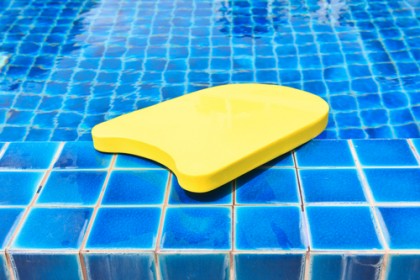 The home remodeling industry is expected to be strong through mid-2014 with double digit growth, projects the Joint Center for Housing Studies of Harvard University, in part due to increased consumer confidence. Home improvements should add both present enjoyment and future return on investment when you go to sell your home. Try these 6 upgrades:
Basement remodel: On average, a basement remodel costs $62,834 and returns $48,777 77.6 percent in resale value. This makes a very good return on your investment for a room that can be used in a variety of ways, some of them fun. A basement remodel naturally makes a very good guest bedroom for far-flung friends, an entertainment room or game room for children (including grown children), or a man cave perfect for lifting weights or watching the game. Note that building codes generally call for 7 to 7-1/2 feet of ceiling clearance in basement rooms. If you don't have this, you'll need to dig to raise the ceiling height, which adds cost.
GET STARTED WITH YOUR BASEMENT REMODEL 
Basement Remodeling Projects by 123 Remodeling
Deck addition: A deck turns your yard into a three-season entertaining area perfect for hosting your next cocktail party, cookout, or dinner party. The average wood deck addition cost $9,539 in 2014 and returned 87.4 percent upon resale. The average composite deck addition cost $15,437 and returned 74.3 percent upon resale. With either material, a deck makes good financial sense when you go to sell.
Rooftop Deck Installation by 123 Remodeling 
Bathroom remodeling: Your friends may not be that excited about your new bathroom remodel, until they see spa-style features like a deep jetted tub, a heat lamp, or a luxury shower with steam valve. Bathroom remodels typically cost $16,128 and return 72.5 percent.
BATHROOM REMODELING NO OBLIGATION ESTIMATE 
Bathroom remodels by 123 Remodeling
Pool: A pool is the perfect place for family members to swim and play. If you live in a warm climate, it can be a four-season recreation spot that will appeal to buyers should you got to sell the home. Aside from being aesthetically pleasing, inground pools can return 25 percent.
Photo by Vic Brincat via Wikimedia Commons
Family room addition: While expensive, with an average price tag of $80,765, a family room returns 68.8 percent of the investment when you go to sell. The family room can double as an entertainment room with a game console, wall-mounted flat screen television, surround-sound speakers, and a table game like air hockey or foosball. Essentially a blank canvas, the family room can serve any purpose you want, and is sure to be a focus of family fun for many years to come.
Garage conversion: An open-air carport does not work for four-season vehicle storage. But converting the carport to a garage, at an average cost of $49,911, returning 69.3 percent, makes good financial sense. With an enclosed garage, you can store family vehicles safely year round and use the space for pet projects, hobbies, and other fun purposes. Before you convert a carport to a garage, you may need to get a building permit and follow local zoning laws.
Photo by Micov via Wikimedia Commons