When exterior construction for your home becomes a necessity, you can trust 123 Remodeling to provide reliable and quality service as your contractor. Exterior construction for an existing home usually falls under two categories: repair of existing exterior or a new addition. Whichever one of these circumstances you happens to be in, we can help! If your home needs structural, roofing, siding or wall repair, your choice is fairly straight-forward, 123 Remodeling can handle it. We have done it all. If your home needs a new addition, we can work with a licensed architect to make your vision a reality. We will create a home that's perfect for you.
The exterior of your home has aesthetic and functional qualities and is important in keeping your home safe and comfortable. The exterior affects how your home looks, protects it from the weather conditions and helps to regulate the heating, cooling and the energy efficiency of the building. Our knowledgeable project manager will make sure that your home is in its peak condition when we finish the job, so you can enjoy it for years to come.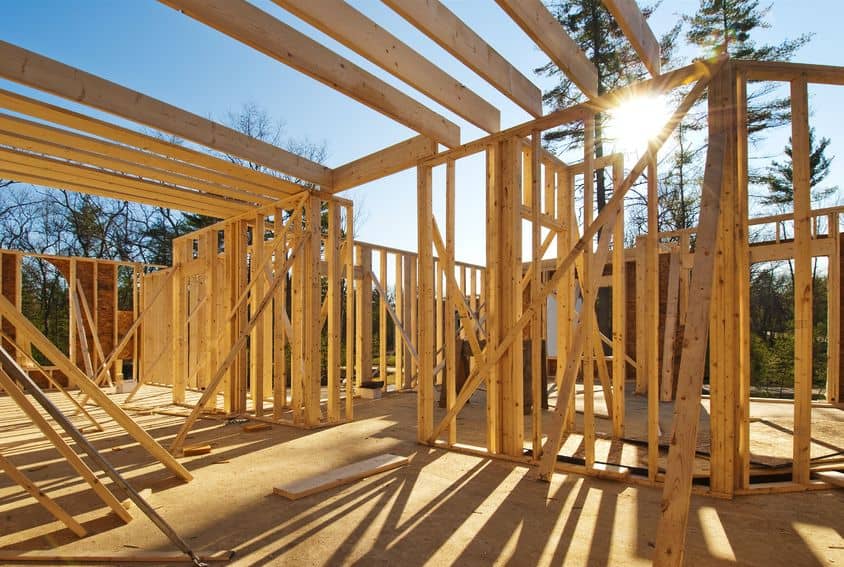 Types of Exterior Wall Materials
When it comes to exterior construction, you've got a variety of materials to choose from. Your choice of material is based on the functionality required and the aesthetic that you desire.
Gypsum Area Separation Walls are lightweight partitions that are typically used for townhouse construction. They provide excellent fire protection and noise reduction. They also eliminate the need for expensive scaffolding systems. Gypsum walls also cost less than traditional masonry walls.
Exterior Wood Walls come in different types and are treated to prevent moisture. You can't go wrong with a wooden exterior – your house will look great.
Insulated Vinyl Siding is an extremely popular option, especially due to it's low cost and reliability. Additional benefits include less maintenance required, a variety of colors to choose from, and easy intallation.
Insulated Concrete Forms are a recent trend due to their energy efficiency, and are becoming increasingly popular in non-residential buildings. They're great for providing insulation and sound-proofing.
Brick Walls are traditionally one of the most used materials in construction. This will give your house a classic look and will never go out of style.
Structural Insulated Wall Panels are durable and versatile, used in floors, walls, and roofs. They can be adjusted to different shapes and sizes to fit the specific needs of the project.
Remodel Your Home
Could your house use an addition or renovation? If you live in Chicago or the surrounding area, you're in luck. Our professionals at 123 Remodeling would love to hear more about your project. Call us at 773-685-6095 to schedule your free consultation. Or just click the button below:
[button style="btn-warning btn-large" url="http://123remodeling.com/free-consultation/" size="" block="false" target="_self"]Get a Free Consultation[/button]