Whether you're remodeling a single bathroom, kitchen, condo, or gutting an entire house – electrical work and plumbing are two essential components of any project. They can also give you headaches and be a cause for concern. As a homeowner, you want the reassurance that your house or condo will be fitted with right electrical functionality and plumbing.
When you decide to remodel, gut rehab, or restore with 123 Remodeling, we ensure that your home is equipped with the highest standards of electrical work and plumbing. How do we do this? 123 Remodeling only contracts licensed, professional and skilled electricians and plumbers who understand the meaning of quality work. In the end, our goal is to achieve a high level of customer satisfaction.
Electrical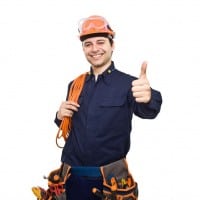 Electrical work is one of the most important aspects of many remodeling projects, and we make sure it's done the right way. If you choose a remodeling company that skimps out on the electrical work, you're going to run into problems later and probably end up spending more money to fix it in the long run.
That's why we work with well-qualified electricians who make sure all of the electrical work in your house is done safely and properly. Our electrical contractors always follow the National Electric Code to ensure systems work in a safe manner. The NEC is a widely-adopted model code for the installation of electrical components and systems, designed to safeguard persons and property from hazards arising from the use of electricity. We take electricity very seriously and always practice the highest standards.
Plumbing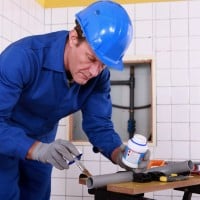 Plumbing is another area that requires high-quality work, and that's why we only hire well-qualified licensed plumbers. Remodeling companies who hire cheap plumbers are going to cause problems for you in the future. The costs will eventually show up later when you have to hire someone else to come in and fix it. That's why we make sure to get it right the first time – to keep your home safe, and save you money on repairs in the long run.
We only work with plumbers who follow the International Plumbing Code, which sets a high standard of safety requirements for all plumbing-related technologies. This means you can rest easy at night knowing you don't have to worry about any plumbing problems in your house. Plumbing projects must be treated very carefully, and that's why we always practice the highest standards of safety.
Do You Want to Remodel Your Condo, Bathroom, or Kitchen?
If you live in Chicago or the surrounding area, then you've come to the right place. Our experts at 123 Remodeling would love to hear about your project. You can contact us at (773) 685 6095 or click the button below to schedule your free consultation:
[button style="btn-warning btn-large" url="http://123remodeling.com/free-consultation/" size="" block="false" target="_self"]Get a Free Consultation[/button]
Customer Satisfaction
Our goal is to leave all of our customers 100% satisfied. It's no coincidence that we've won consecutive customer satisfaction awards. With over 10 years of construction experience, 123 Remodeling has a growing number of returning customers.
We approach each project with a cooperative mindset, teaming up with clients, architects, and subcontractors toward the common goal and a successful project delivery. Our remodeling portfolio speaks for itself, with over a hundred completed projects under our belt. We take pride in our technical skill, pre-construction knowledge, and self performance – and use our experience to anticipate challenges, develop solutions, and produce the highest quality projects on schedule.