Reading Time:
4
minutes
Why is Your Air Conditioner Blowing Warm Air?
Written by: Melissa Hamler
If you are here reading this article, there is a good chance your Air Conditioner machine is long overdue for some much needed maintenance. Yes that's right, A/C machine do require maintenance just like any other heavily used electrical equipment. Has it been blowing warmer, have you noticed more noise, does it take forever to cool the room now?? These are all signs that your A/C is due for maintenance. However due to lack of information, many A/C Machines wear prematurely. The longer these signs are ignored, the worse your problems are going to be.
Hence, it is advised to manage these sooners. There are many companies which offer you air conditioning repairs if you pay them an annual maintenance fee. But for that you must first see whether the company is certified, how long the professionals take to repair your air conditioner, and do they have any experience in dealing with your specific Name Brand A/C units.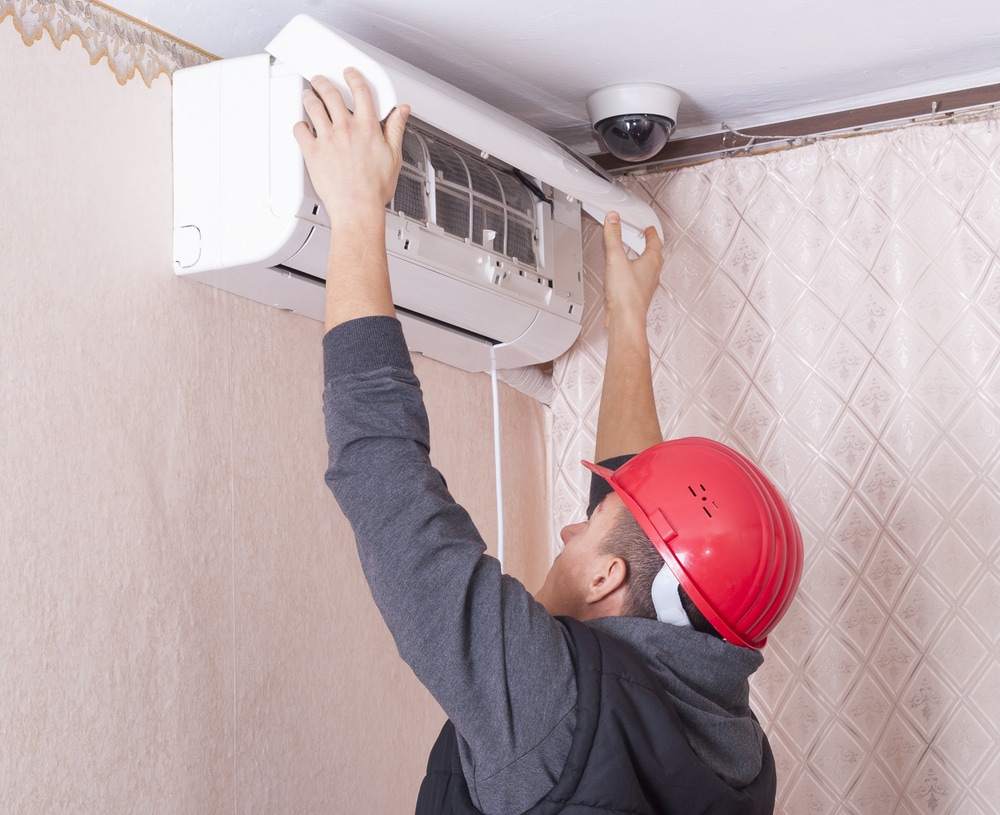 Sign #1 : Delay when Switching On/Off:
One of the most sure fire signs that your air conditioner needs service is that it no longer switches on and off easily. In this case, there's something acutely wrong with it. Ideally, all air conditioners switch on via switch or remote control and this should happen within a few seconds of pressing the button. In the case this is not happening, immediate repairs may be required. Sometimes, there can be a electrical fault, but most of the time it is a mechanical disturbance inside the air conditioner that requires professional service.
If this is happening to you; what can you do?? Although it can be blamed easily on the unit, there is a chance that your remote could be the culprit here. In many cases, the unit might not be switching on because there is something wrong with your remote control like dead battery or some malfunction.
Sign # 2: It is not cooling enough:
If your Air Conitioner is taking longer than before to cool, it is a sign that the internals are wearing and or enough dust has accumulated to degrade performance. This is one of the most crucial aspects or warning signs that your air condition repairs are overdue.
What can you do- The first thing that you can do is run a self-check? Again, check on what kind of temperature or cooling you have set your unit on. Then you can also try switching it off completely for a few minutes before starting again. Also, check if your electrical paneling and other aspects are functioning well before calling for air conditioning repairs professionals. The fins and the water outlet panel can be physically damaged causing issues.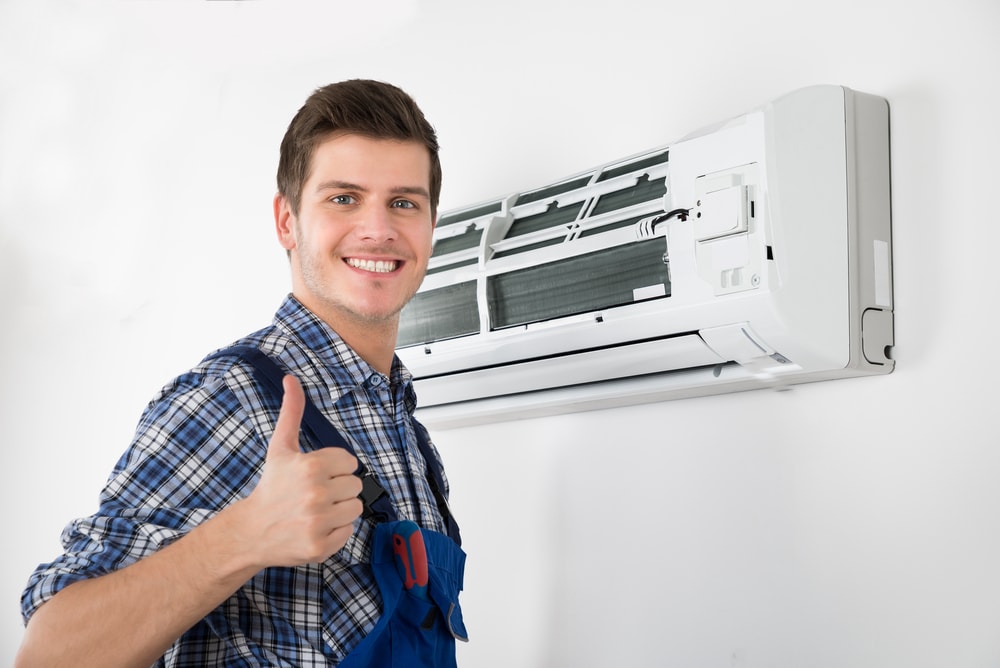 Sign # 3: Noisy or No sound at all:
In both of these cases, it is very evident that there is something acutely wrong with your Air Conditioner. A very noisy or rickety kind of unit is an indicative factor that you need to replace either the entire unit or some parts that are actively contributing to the same. The other aspect is that if there is no sound at all but the lights of your air conditioner are on, it means there is some internal issue that needs to be sorted.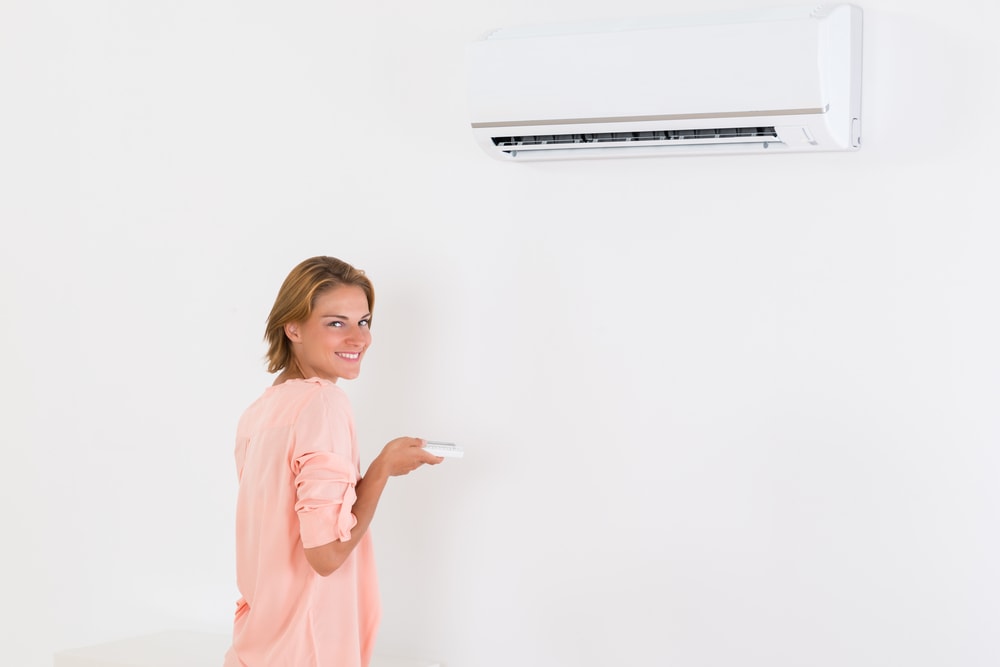 What can you do? In both of these cases it is best to contact an expert to take care of the situation. Although, you can do a check on the external pipe and see if something is stuck in the outdoor units, especially the fan area that is exposed to the exterior. If not, we do not recommend opening the unit yourself as it is a very involved process. Please call an expert and leave the issue to them.

Another common problem that can occur is that your unit emits a very foul smell. Often, when you switch on the unit there is a terrible smell coming from it than can indicate contamination in the unit. It could be gas or chemicals in the unit have gone bad or in the unfortunate incident that an animal has gotten stuck inside thus requiring immediate service.
Get in touch with a professional and let them handle the issue. It is also important that you detect the problems early, so that the air conditioner can be repaired fast and easily.
---
If you have any questions about redesigning, renovating or remodeling your home or business, call us today for your free consultation: (773) 685-6095.