6 Ways to Update Your Home's Interior in 2014
Are you a diva on a budget who wants to keep your home looking fresh? Then check out the following ways you can add a little 2014 to your home without breaking your bank. Remember, a little goes a long way when it comes to changing it up for the new year.
Add Color
Upgrade Furniture
Window Treatments
Incorporate Light Wood Colors
Animal Instincts & Colors
Bring Inside Out
GET NO-OBLIGATION CONSULTATION FOR 1HR WITH OUR INTERIOR DESGINER
Add Color
Nothing changes the feel or look of a room like a bright pop of color. For 2014, designers are suggesting a few hues to add newness to your rooms. Like shades of purple? Then consider adding Radiant Orchid, Pantone's 2014 color of the year. According to Pantone, this hue is a delightful mix of fuchsia and purple with pink undertones. Inspired by the delicate orchid, this color will add a touch of exotic beauty to your home. Pantone suggests pairing Radiant Orchid with various types of greens to give your home a spring-like or tropical feel.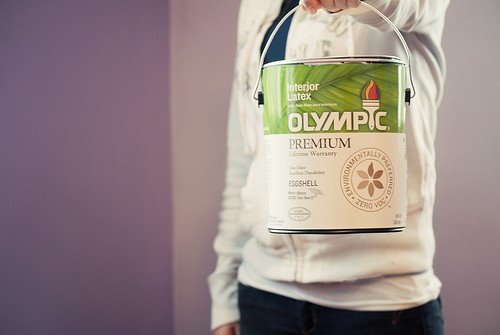 Photo by GabrielaP93 via Flickr
Turquoise and cobalt blues are two other colors that are being touted as very 2014. These hues have enough shock value that just adding a pop here and there can really change up a room.
Your Furniture
Hopefully, you're not still living with ratty cast-off furniture from your parents or Craigslist. If you are, it may be time to replace any pieces that don't really work with the rest of your home. To get the most for your money, look for furniture that can do double duty. For instance, futons are a great choice for your home because they can be used as a comfortable couch to lounge on but can also double as a guest bed. If you've decided to use Pantone's Radiant Orchid, the palm-inspired rattan futon will complement the tropical feel of this exotic and fresh hue.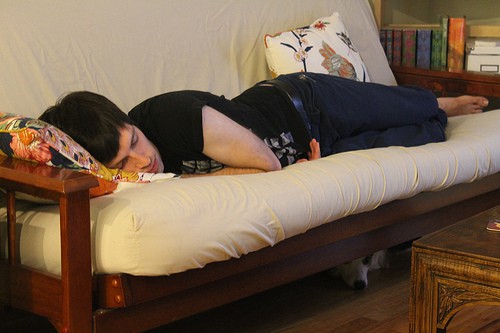 Photo by ironypoisning via Flickr
Window Coverings
More than likely, your grandma's windows were covered with heavy drapes made out of thick, rich fabrics. While you probably adore your granny, you surely don't want your home to be just like hers. Instead think sheer, which according to the Wall Street Journal, is one of the trends for 2014. The beauty of sheer materials is that they allow more light into your home, which will help give it a fresher, more open appearance.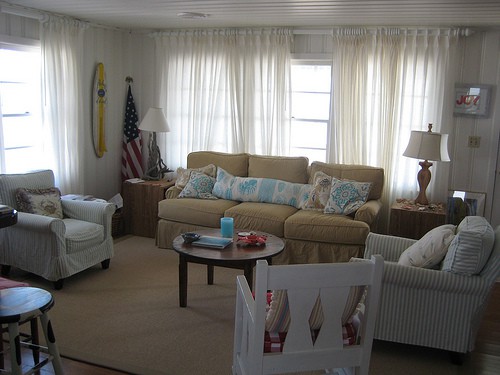 Photo by PoshSurfside.com via Flickr
Light Woods
Did you think that light-colored wood furniture had gone the way of the dinosaur? Well, you're wrong. For 2014, the pendulum has swung back in favor of lighter colored woods, according to Elle Decor. Light wood ties in nicely with the sheer fabrics and will help make a room look brighter.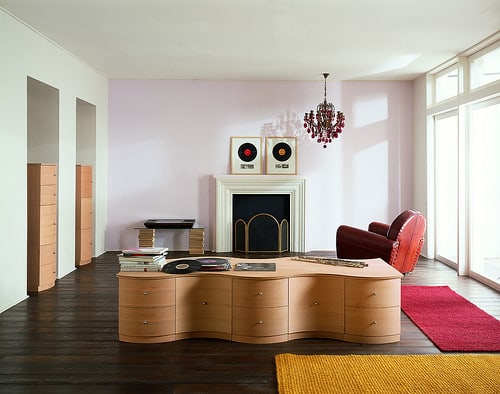 Photo by MAZZALIARMADI.IT via Flickr
Animal Instinct
Animal skins, whether real or faux, are big for 2014, according to the Baltimore Sun. But wildlife lovers don't have to worry — even the real skins are usually cowhide dyed to look like exotic animals, such as zebras and giraffes. For 2014, these skins are being incorporated into pet-able furniture and rugs. If you can't afford a large piece, you might want to consider picking up some small decorative items, such as drums crafted from cow or goat hides that are readily available at many ethnic specialty stores.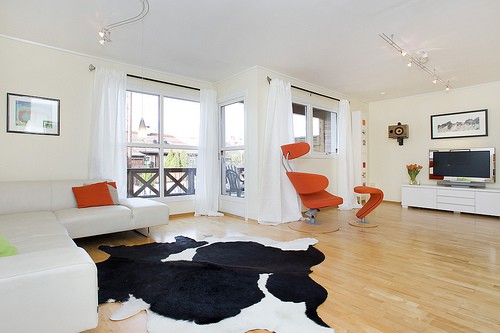 Photo by Oyvind Solstad via Flickr
Bring the Inside Out
According to Elle Decor, you should maximize your living space by turning your outdoor areas — such as patios and decks — into comfortable places to hang out. Fortunately, you can find outdoor furniture pieces today that are just as beautiful and comfortable as your living room sets. These pieces are typically made with weather-proof materials that are waterproof and fade resistant.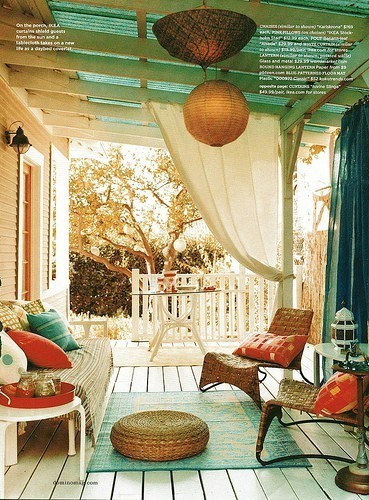 Photo by Wickerfurniture via Flickr