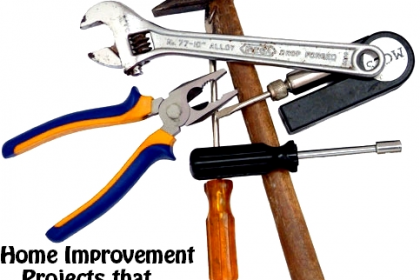 Buyers in today's home market look at all the aspects of buying credentials, mainly location and price.  After location and price is qualified, the home's "details" ie. age, number of rooms and condition of rooms.  The following 3 home improvement projects will drastically improve on the "details" and buyers will notice:
Kitchen Face-lift
More Rooms
Electrical Upgrade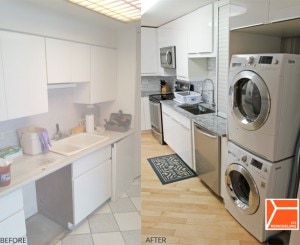 1. Kitchen Face-lift – There is only one kitchen in the home which serves as the hub-spot for everyday living.  The kitchen has integral pieces that will be difficult to "stage" with a coat of paint or arrangement of furniture.  Buyers will pay special attention to details and needs will vary between buyers.  Need factors range from space for work or sitting, age/condition of appliances or storage space.  No matter the case, would be best to address any areas that have been overlooked before selling your home.  Vinyl flooring tends to make the room look dated, so consider replacing it with laminate or tile.  Old counter-tops, old appliances, cheap cabinets, poor lighting may raise red flags and cause buyers to question the overall condition of the property.  Updating the kitchen to the latest and greatest will pay off when you are ready to sell your home.
2.  More Rooms – More is better when listing your home as the Most Important Numbers are 1. Price and 2. Number of Bathrooms/Bedrooms.  When qualifying the list of homes for consideration, buyers will start with location, price and minimum requirements for bedrooms and bathrooms.  If you have set the minimum at 3 bedroom and 2 bathrooms anything less with not even make the list.  In order to best position our home to maximize potential buyers is to convert any bonus room into a bedroom or even a bathroom.
Conversion of an existing half bathroom to a full bathroom would invoke the need to add a shower/bathing area to the half bathroom.  Adding a bathroom to an existing basement area will open doors to many more prospective buyers as well as raising the home's value.
3.  Electrical Upgrade – With all the technological advances, the need for electricity is apparent for everyone, everyday, everywhere – especially in your home.  Consider a prospective buyer whom possesses an electrical car needing to charge it's battery every night.  One of their "must haves" will be an upgraded electrical panel to a 200 amp service.  In older homes, 100 amp service is common, with minimal number of outlets available causing a home to feel outdated.  Number of outlets in a room will also be a part of the "big picture" when buyers envision making the move into a new home.  As a part of upgrading electrical services, making a few extra runs to the rooms needing the most, will qualify a room's purpose and home's appeal.  Recently home standard for GFI electrical outlets where water is apparent i.e. outlets above kitchen counter-tops and outlets near a bathroom sink.
One of the most important things to keep in mind when considering any home improvement project is to not go overboard. The value of your home is partially determined by the value of your neighbor's homes, so don't make improvements that bring your home's value significantly over the general value of other homes in your neighborhood.
Whether your plan is to stay in your home for years to come or to increase the number of buyers, the 3 home improvement projects we have discussed will raise value while adding functionality.  Your home is the place where time is most spent so investing time and effort will turn frowns into smiles and cents into dollars.  $$  :)
123 Remodeling has completed projects for condo, bathroom, kitchens, basements, complete gut and many more project – see them all at our Project Gallery.  If you live in Chicago or the surrounding area, consult 123 Remodeling at (773) 685-6095, or click the button below to schedule a free consultation: