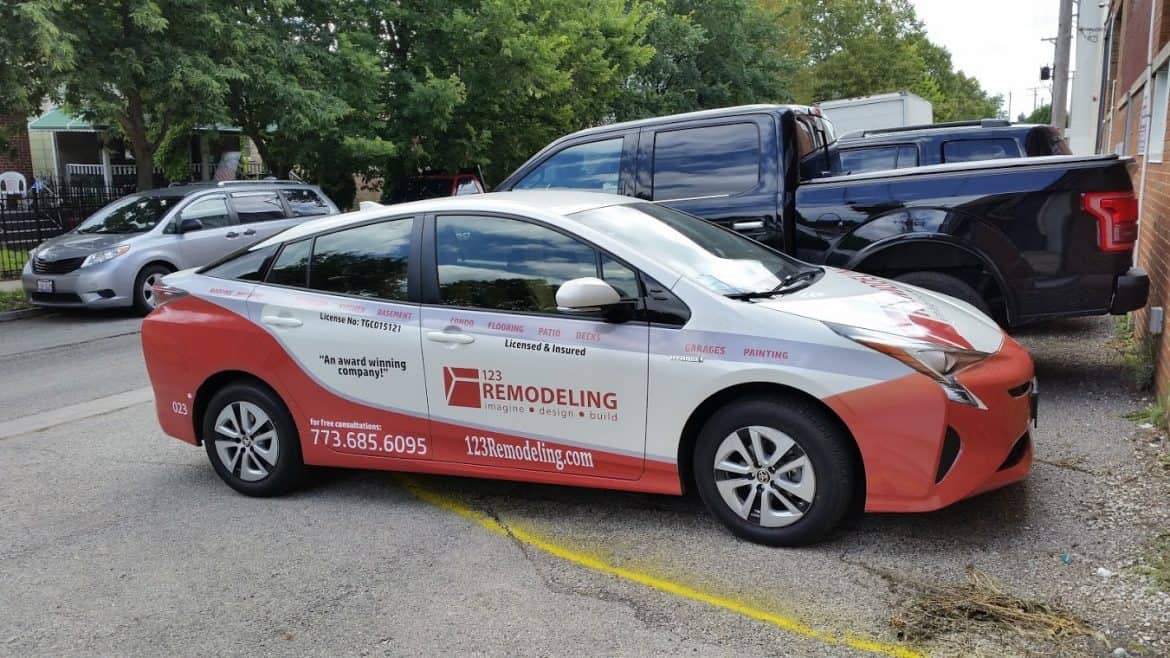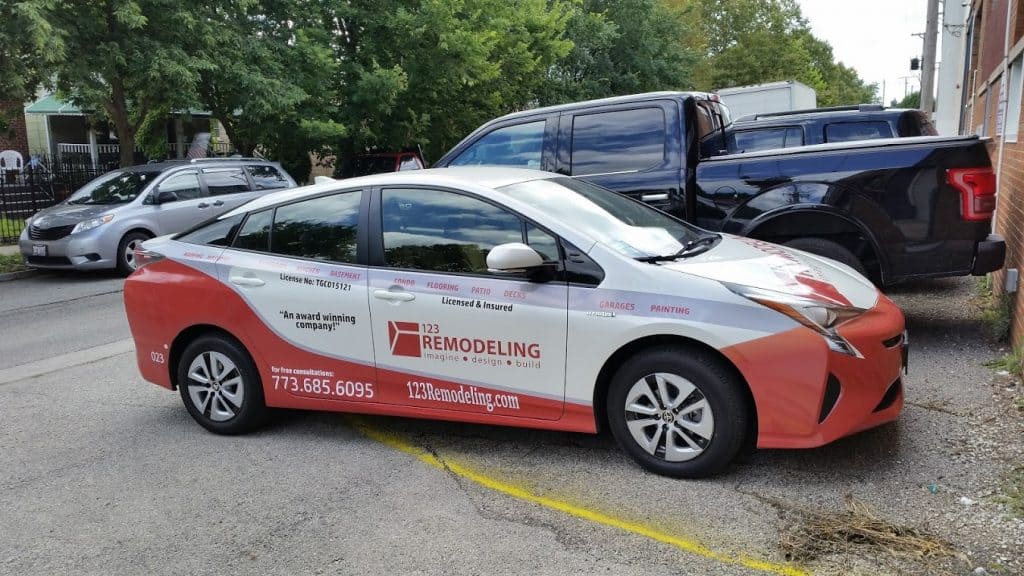 Introducing the newest member of our fleet!
2017 has been very good to 123 Remodeling in terms of growth. We've gained new team members, we're doing bigger projects, and all that means we needed another car. Fresh from the carwrap company, I'd like to present the latest Remodelmobile. This time we've chosen a 2017 Toyota Prius, because our resolution for the year has been to become a Green company.
We know how important it is for companies to be conscious of their effect on the environment – especially since construction work tends toward a very large carbon footprint. So we're doing our best to balance that at the office. We moved to a new office building that's more energy efficient. We've gone paperless with our contracts and proposals. We make use of recycled and reclaimed materials to create stunning, eco-friendly spaces. We spread the word about responsible construction and material selection. And we're really pushing digital collaboration on Houzz, so you don't have to drive around to 10 stores to pick a faucet. Hybrid cars are just one more way we're working for a healthier environment (while also being incredibly stylish).
What moves are you making to protect the environment? Have you seen our Remodelmobiles in downtown Chicago? We'd love to hear from you!