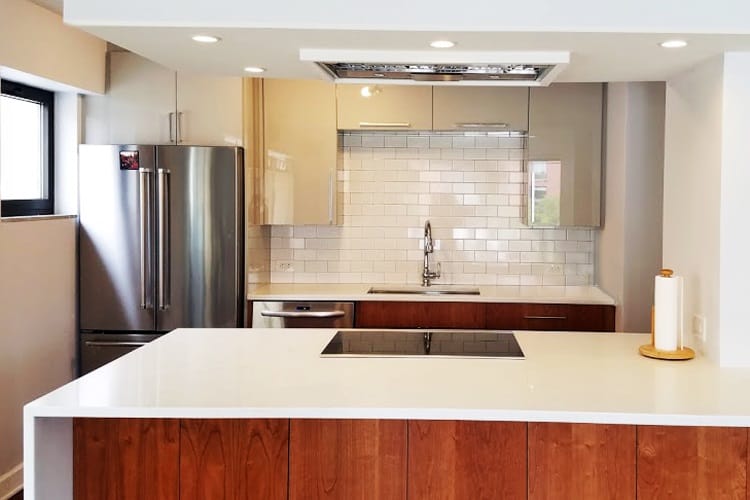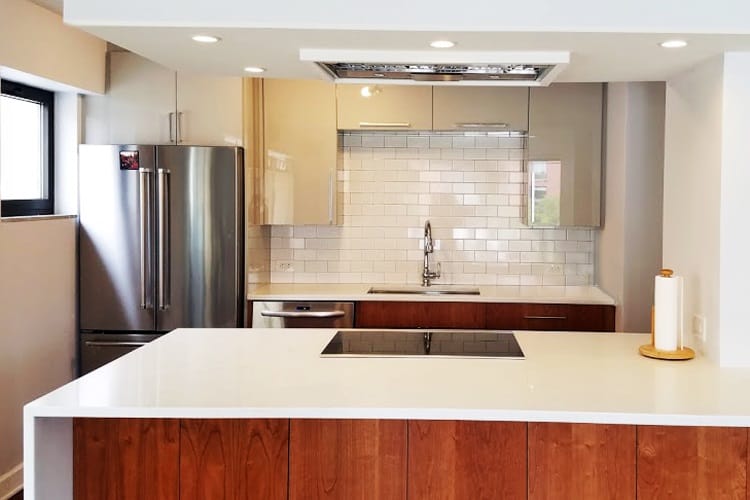 Renovating a kitchen is not cheap and we understand that you have a limited budget. After all, moving a home does not happen in a few bucks! Renovating the kitchen can cost both a fortune and a great deal of time. Therefore, here, we try to bring you ideas which would enable you to have your dream kitchen without compromising your budget.
If you do not have the financial means to carry out a full-on renovation, this post would give you ways through which you can give your kitchen, a full-fledged new look without going deep into all the remodeling of the kitchen. From altering the cabinets to changing the lights, your kitchen can be massively revamped and that too without going practically bankrupt.
With no further delay, let's dive straight into the post.
Cabinet Resurfacing
If you are happy with the way your kitchen looks; as in its layout to be precise. And it is the aesthetic appeal of it which bothers; you might then want to consider the Resurfacing technique. You will come across many homemakers and homeowners opting for resurfacing as it's quite an easy yet visually an appealing way to update the cabinets.
So what is resurfacing? Well, it is simply replacing the drawers, doors and the outer of the cabinets with a new veneer. This way, you can give your kitchen a modern and an urban look while not crossing that budget line.
From a variety of glossy or matte materials, your kitchen will have a whole new appearance. While a full-on kitchen design would take months to complete, just changing the exterior of the cabinets would hardly take four to six days to the maximum. So, isn't it a good bargain?
Backsplash
Gone are the days when the only role backsplashes played was to protect the walls from all the spills and splashes. Now, available in an array of exquisite materials like wood, metals, glass, and stones, it very much is a center of attraction in today's kitchen. It can even come as a pop of color in a neutral-themed kitchen.
Therefore, we highly recommend spending a great deal of thorough thought when you choose a material for it. Make sure, it is eye-catching; and something classic which beautifully complements your cabinets and flooring.
Open Shelving
This kind of shelving is the new trend in town! It is uber cool, chic and a modern way to display those dinner sets you own. Moreover, it creates a great deal of space and makes it convenient to access the stuff. No fumbling and no rummaging through darks to get the stuff! And what is better than having extra space in a kitchen, people? Furthermore, the dust does not accumulate as such and it's easy to wipe what little settles in there. Hence proved, this can literally transform the way your kitchen looks!

Light It Up
Yeah! It is the little things which end up making wonders. Lighting can have a huge impact on your kitchen and dramatically alter its look. Pro-tip is to avoid anything too bright and install something which makes it easier to perform the tasks and gives off a warm, homely and friendly feel.
Talking about the bulb color, golden tones would work just fine and apt. Other than this, make your cooking an easier one by instructing your electrician to install under-cabinet lights. Additionally, it will also add that warm glow-y appeal to your kitchen. Once you do this, you will definitely realize that, yes, correct lightning makes a significant difference.
Countertops
The key to an aesthetic kitchen is when you know the drill of mixing highs and lows. If you ask us where you could splurge, then this is it, THE COUNTERTOPS! A quality countertop is the most difficult task to bring to life.
A countertop made of quartz can be the most perfect choice. It gives your kitchen a luxurious and a contemporary appeal. Also, quartz is durable, scratch and chip-resistant. Above all, it is not porous. Hence, it is much more sanitary.
Going for a regular marble or granite one, the range of color gets limited, but with quartz, the choices are unlimited and the finished product is rich and edgy. Other than quartz, choosing a stainless steel is also a smart option. We call it smart because they are light-weight and even easy to clean.
The Flooring
This is probably the most overlooked area when it comes to the renovation of the kitchen and we wonder why since this is where it all begins. If the flooring is shabby and totally off the track, No matter how much you invest in the cabinets, backsplash or countertop, the look will never come alive the way it should come. It is the most essential part of the entire process if you really want to bring together the whole look.
If the foundation is just not right, you can imagine the disaster. The good news is that a myriad of flooring options await you! Laminate, linoleum, or vinyl, have your pick and go ahead.
The most cost-effective option, however, is vinyl. It is the most common choice amongst the masses for its durability, inexpensiveness and encompassing a large variety regarding patterns and textures.
Make it a priority to consider the material's durability when choosing the flooring material as this is where the most tear and spill happens. It must be strong enough to endure the mishaps. This is why durability and looks go hand in hand!
Replace The Pulls and Knobs
Besides the resurfacing of the cabinets, one more thing that you can do is place new knobs and pulls. They can add a lot of dimension to your kitchen even if you are not interested in resurfacing the cabinets. Remember, it is the little things that can do wonders as we established earlier?
Just to make sure that the new knobs fit, take with you the old ones to the store so that no obstacle may arise.
White It All
Yep, we mean it! This is, perhaps, the most inexpensive and the most effective choice one could ever make. Consider painting your kitchen white and all the furniture in it and see it having a quick makeover. It saves both time and money of buying and replacing the furniture and at the same time, gives a massive luxurious face to your kitchen.
In fact, you will come across several interior designers who advise the same if you are tight on your pocket. They swear by it as it is one heck of a classy solution. If the cabinets and other stuff are good enough, all you got to do is simply whitewash it and see the magic. Try it and thank us later!
Get Creative
With a creativity cap on your head, you can even beautify your kitchen. Adding racks into your kitchen can give it an organized shape. This can be tricky as you need to pay a very keen attention to know the correct spots to install racks. Consult a professional so you do not end up creating a mess.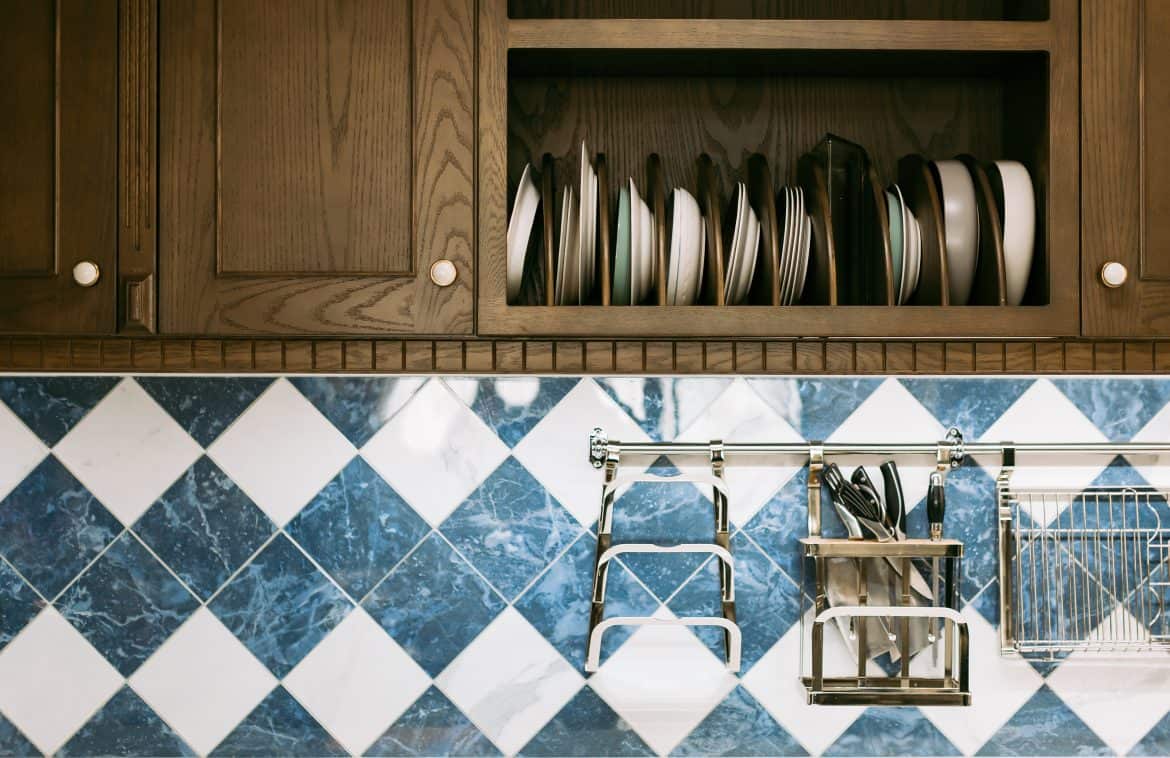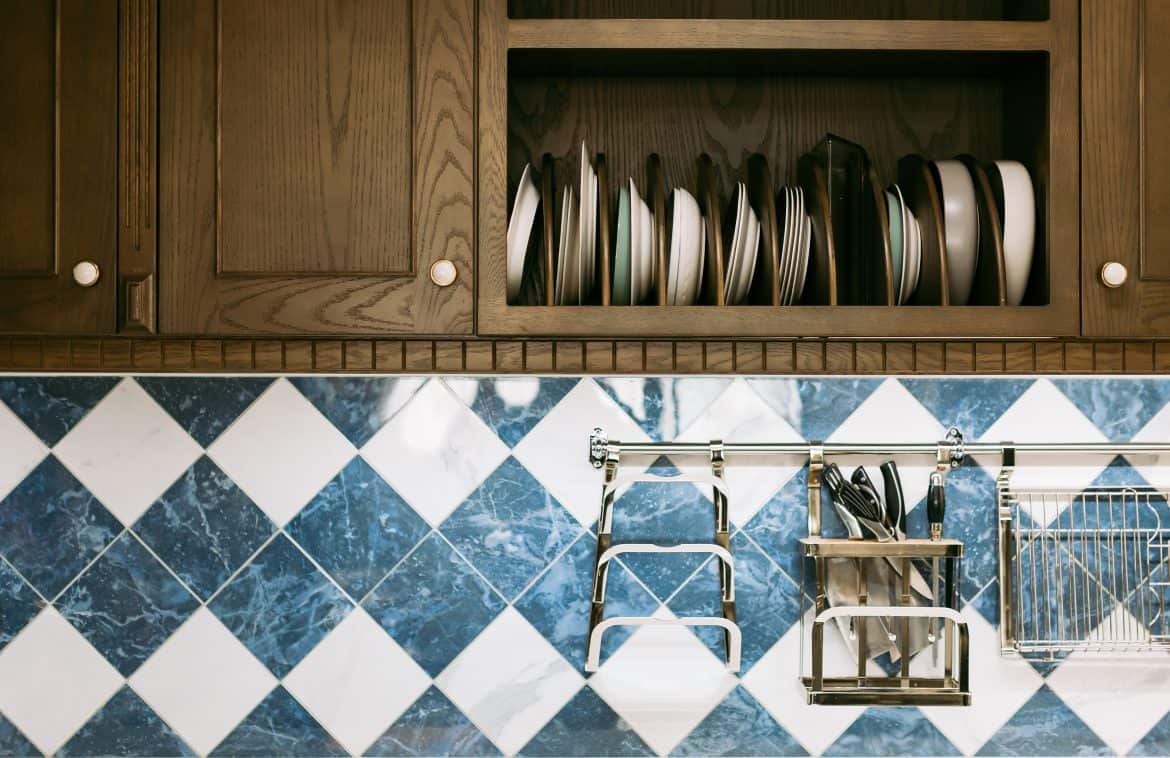 You can make use of your backsplash, for example, by incorporating a rod with hooks. Feel free to hang your utensils that you use frequently onto that so that you do not have to dig in every time you need them. Similarly, you can even install racks. And installing them on right places and in the right manner can also add into your kitchen décor.
With everything summed up right here, it is safe to say that once you move to your dream home, your dream kitchen is just a few steps away. Just get down with the execution and enjoy the new look!
---
Guest blog by Jenny Harrison, technology and lifestyle blogger. She loves to get engaged with the readers who are seeking home, lifestyle and tech related information on the internet. Follow her on twitter @MJennyHarrison for more updates.